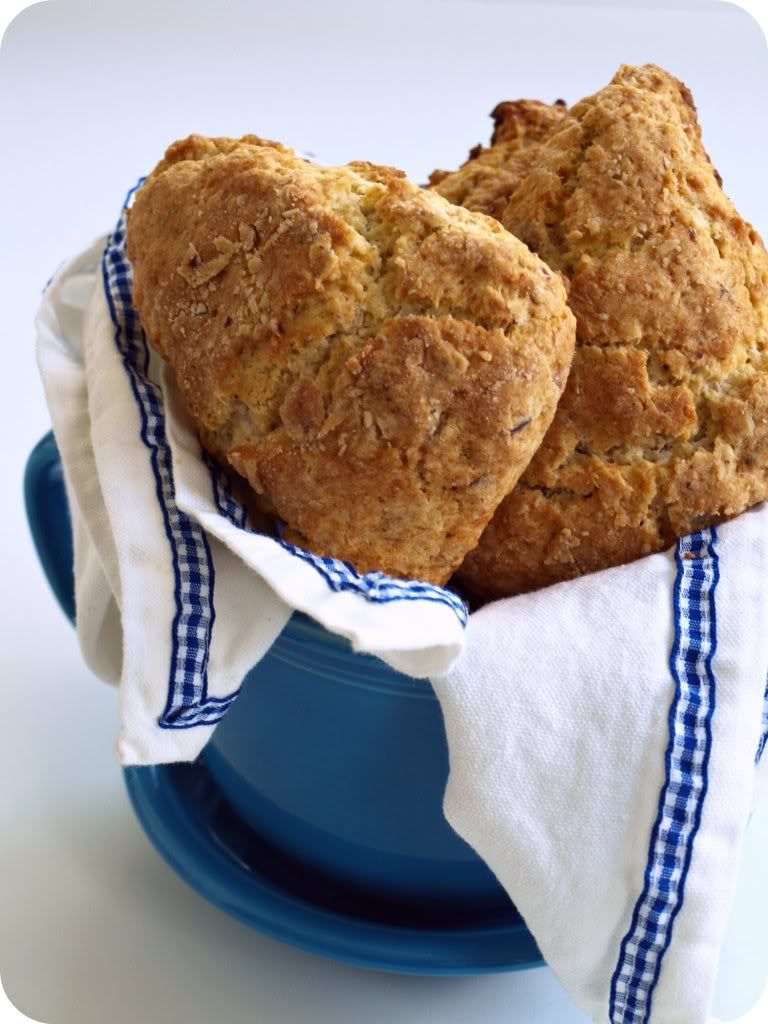 I want to make the argument that scones are the instant gratification of the baking world. I know, I know you have had some bad ones, cold ones, stale ones... so have I. But.
But, but, but... let me be the scones champion for a moment and tell you why they are full of awesomeness for the person who is craving a baked good but is feeling
a
little
lazy.
Craving sweet or
savory
? You can have either. As long as you have a basic ratio for scones you can play around. Also if you want them plain to showcase some fancy butter and awesome jam that you bought, well there's that too.
Speaking of playing around, the ingredients are fairly cheap and not so time intensive that if you screw up and make a truly bad batch of scones you won't feel as guilty throwing a batch of scones in the trash than.... let's just say
this
for example.
There is no prep or much of what I call pre-thought involved. Everything comes out of the refrigerator cold and goes straight into a bowl or food processor. No thinking about setting out the eggs or butter to warm to room temperature or trying to soften the butter in the microwave and
getting melted butter because you turned your back for 1 tenth of stinking second
. Oh we have all been there.
The less fuss and mixing... the better. No multiple rises, not too many dishes or mixing bowls and speaking of which...
Most recipes for scones can be baked on 1 baking sheet. No multiple batches, like cookies. Don't get me started with cookies and I
adore
cookies but sometimes a girl just wants a one and done recipe.
Also, there is just enough but never too much so they go stale. How very Goldilocks of them.
And last but not least, the best argument for scones instant gratification blue ribbon status. They are best right after baking. No chilling, no waiting 24 hours or even an hour... 10 minutes max. That, by the way, is the worst thing about brownies and cakes. You know you don't want to wait for an hour to cut into whatever you just you've just baked. So you cut into them and burn the roof of your mouth and worst of all it will never cut neatly now. Sigh.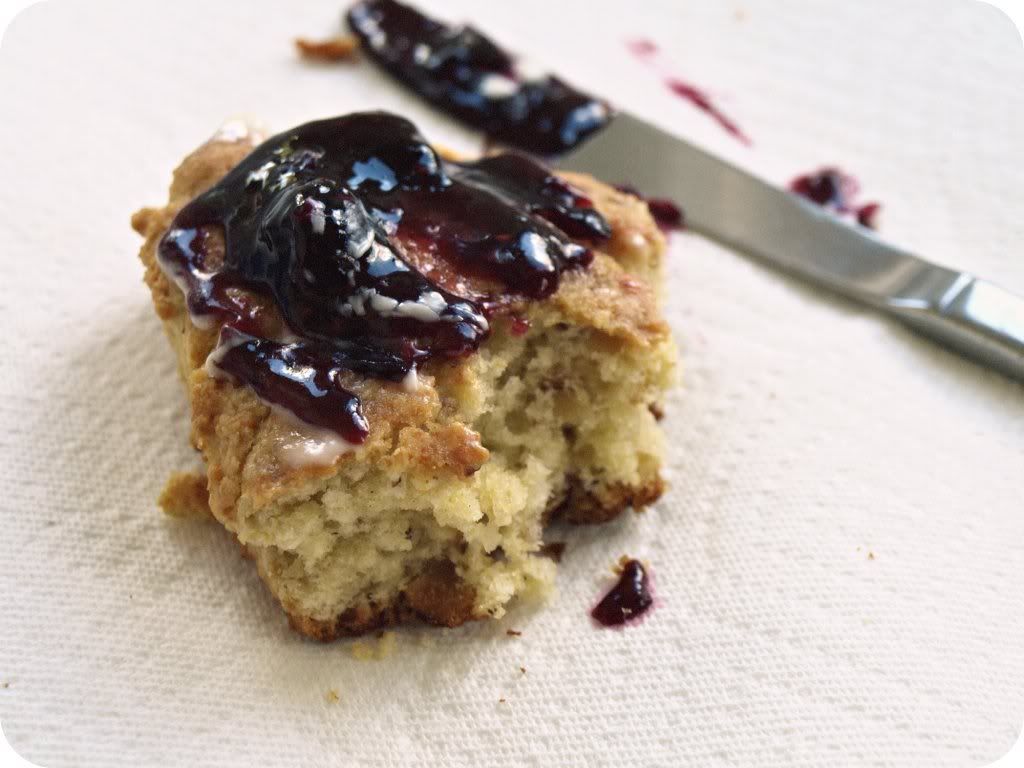 toasted almond scones
:
baking from my home to yours
by
dorie greenspan
(printable recipe)
makes 12 but I made eight because I cut mine a tad larger
1 cup blanched almonds (whole, silvered or sliced), toasted
2 tablespoons sugar
1 large egg
1/3 cup cold heavy cream
1/4 cup cold whole milk
1/8 teaspoon pure almond extract
1 3/4 cups all purpose flour
1 tablespoon baking powder
1/4 tsp salt
1 stick (8 tablespoons) cold unsalted butter, cut into small pieces
1/4 cup sliced almonds (optional)*
Preheat the oven to 400 deg. Line a baking sheet with parchment or a silicone mat.
Divide the toasted almonds in half. Finely grind 1/2 cup in a food processor or blender with the sugar. Make sure not to overgrind the nuts or you will end up with almond butter.
Finely chop the other 1/2 cup.
In a bowl, stir the egg, cream, milk, and almond extract together.
In a separate large bowl, whisk the flour, ground almonds and sugar, baking powder and salt together.
Drop in the butter and using your fingers, toss to coat the pieces of butter with flour. Quickly, working with your fingertips or a pastry blender, cut and rub the butter into the dry ingredients until the mixture is has pea sized pieces through out. Don't worry if some pieces or smaller or larger.It's cool.
Pour the liquid ingredients over the dry ingredients and stir with a fork just until the dough, which will be wet and sticky, comes together. Don't overdo it! Remember lazy is good. Stir in the chopped almonds. Still in the bowl, gently knead the dough by hand, less than a dozen times! I swear this is the key to good scones. It's okay if there are bits of butterless flour on the bottom.
Turn the dough out into a lightly floured work surface divide it into half. Working with one piece at a time, pat the dough into a rough circle that's about 5 inches in diameter, cut into 6 wedges and top each scone with a few sliced almonds. * I forgot to add the almonds on top... now that's lazy! Place them on the baking sheet. Bake the scones for 20-22 minutes or until their tops are golden and firmish. Transfer to a rack and cool for 10 minutes before serving, or wait for the scones to cool to room temperatures.