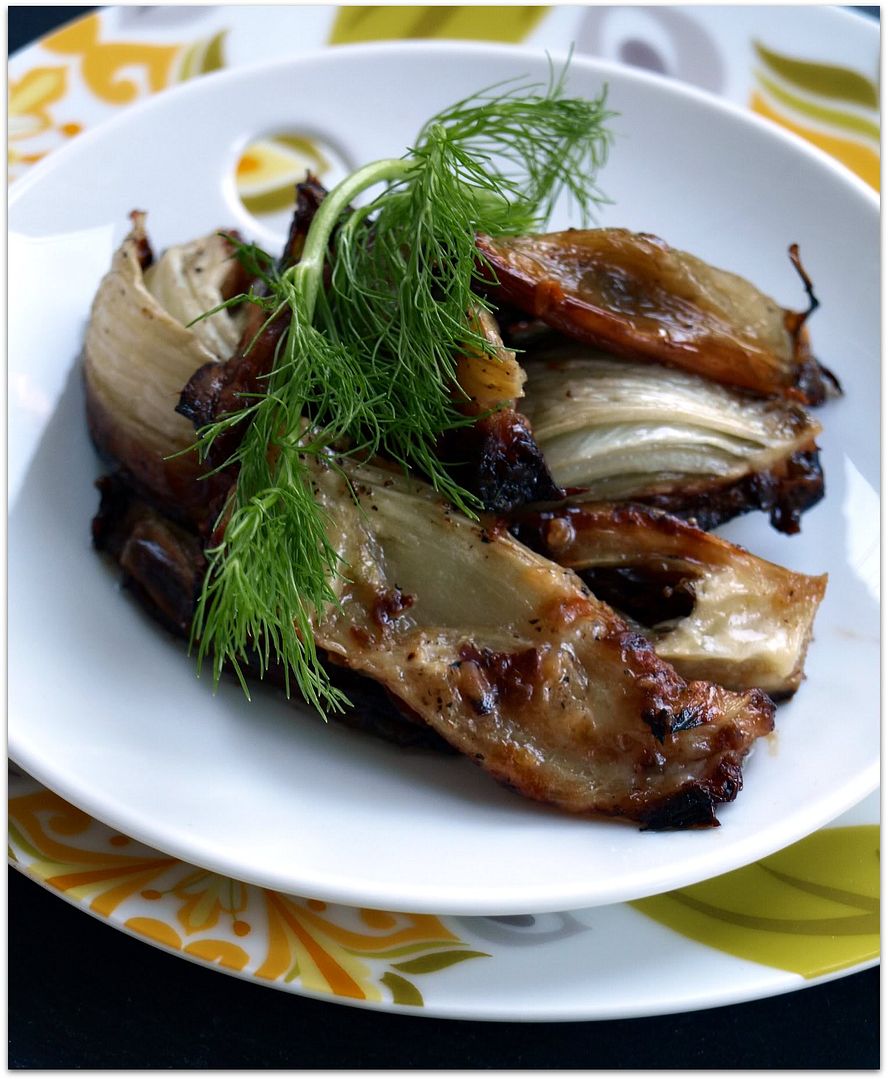 Admittedly, this is not a Thanksgiving dish. I know Thanksgiving is only two days away but I just had to share this dish. NOW. If someone made this for me on Thanksgiving I would happily sit in a corner with a whole platter of fennel gratin, forgo everything else at the dinner table and be perfectly happy.
I know this isn't for everyone so I won't tell you to make it now or I will cause you bodily harm because fennel is one of those ingredients that is up there with cilantro and mushrooms. There are lovers and loathers and they declare which side they stand on, very loud and clear. Think about it. People exclaim 'I LOVE'
or
'I HATE'.... but no one is that says 'Meh, I can take it or leave it.'
If you love fennel this dish is just ... sigh... beautiful. I was going to say it's almost like roasted/poached in olive oil but then I realized that would make it confit. So yes, it's almost like fennel confit. [Go Krysta! Way to use my words!!!!] Salty, sweet, a little spicy, crunchy, soft, and even a little bitter all in one bite. Make sure to save the oil that the fennel was cooked in because it is wonderful dipping oil for bread.
fennel gratin
:
rustic italian food
by marc verti
printable recipe
makes 4 to 6 servings
2 fennel bulbs, about 2 pounds, fronds trimmed and reserved
about 2 1/2 cups of olive oil
salt and freshly ground pepper
1 1/4 teaspoons red pepper flakes
1/2 cup freshly grated Parmesan cheese
Preheat oven to 350 degrees. Trim the base of the fennel and remove all dark and light green parts down to the white bulb. Slice each bulb in half, lengthwise. Cut each half lengthwise into four wedges and remove cores. Lay wedges on rimmed baking sheet and add olive oil to a depth of 1/4 inch. Sprinkle each wedge with a pinch of salt, black pepper, and red pepper flakes and a teaspoon of Parmesan cheese.
Bake until fork tender, about 30 minutes. Remove from oven and let cool in the oil until just warm. Using a slotted spatula, transfer to serving platter and garnish with the reserved fennel fronds.