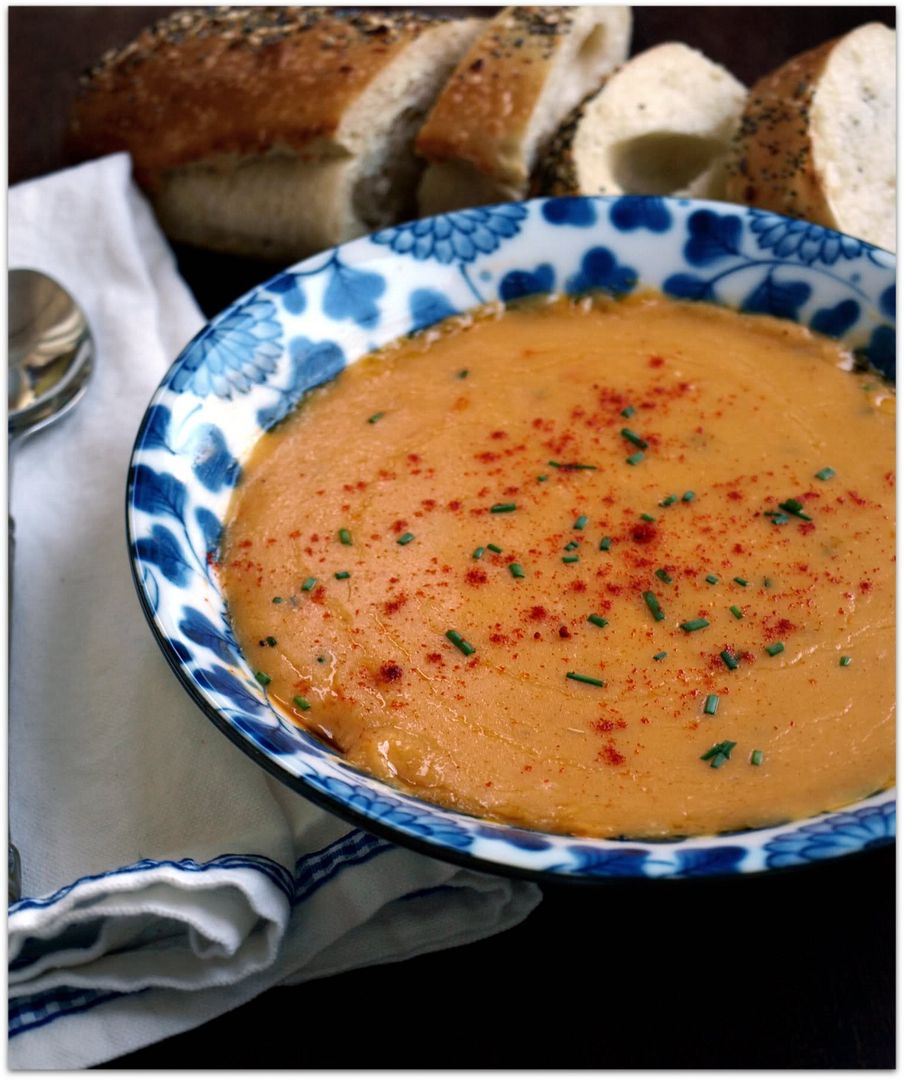 :::contest closed:::
[beware bad/corny puns ahead!]
Happy Halloween. I have a huge treat for you.
But in the spirit of the Holiday you have to get through the scary stuff to get to the treat.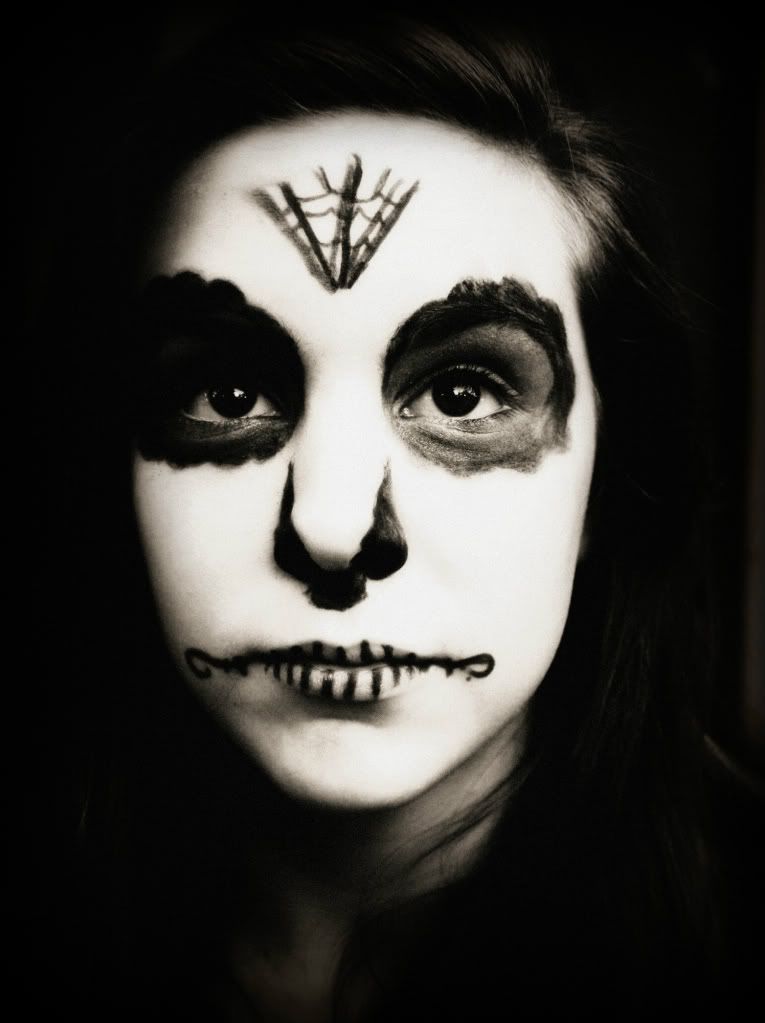 First, something a little spooky.
This is Nancy working on her Halloween makeup in the style of
Dia De Los Muertos
.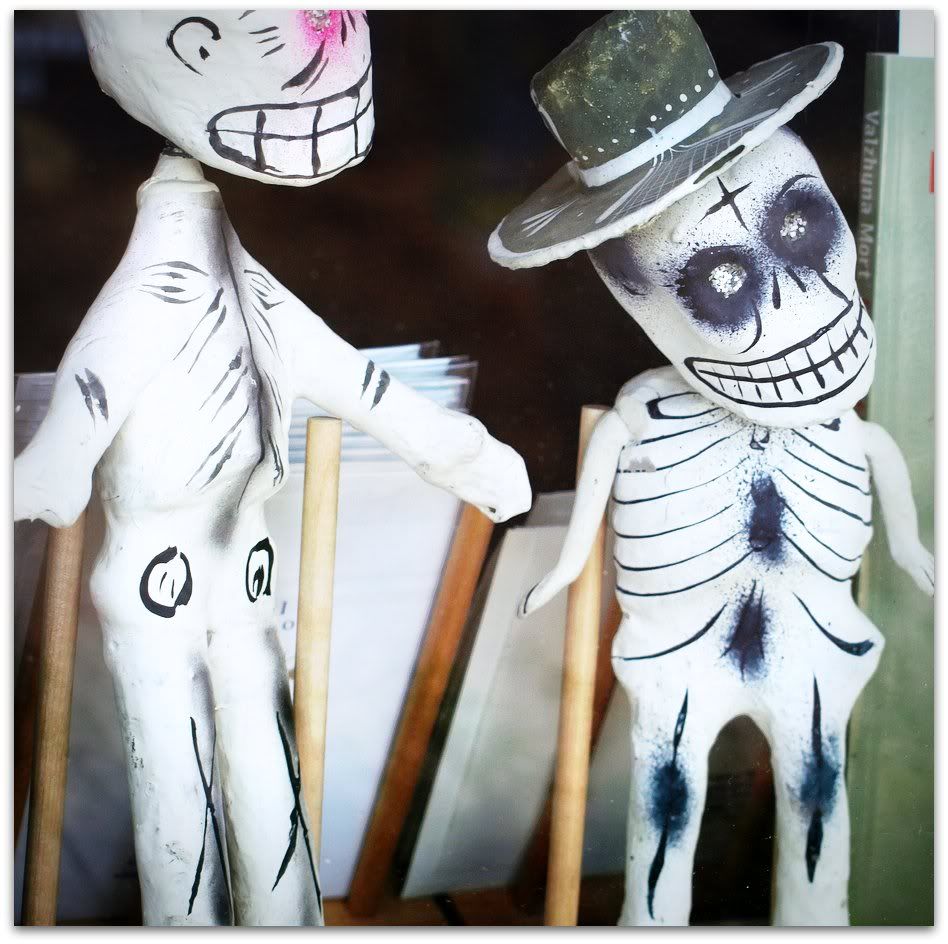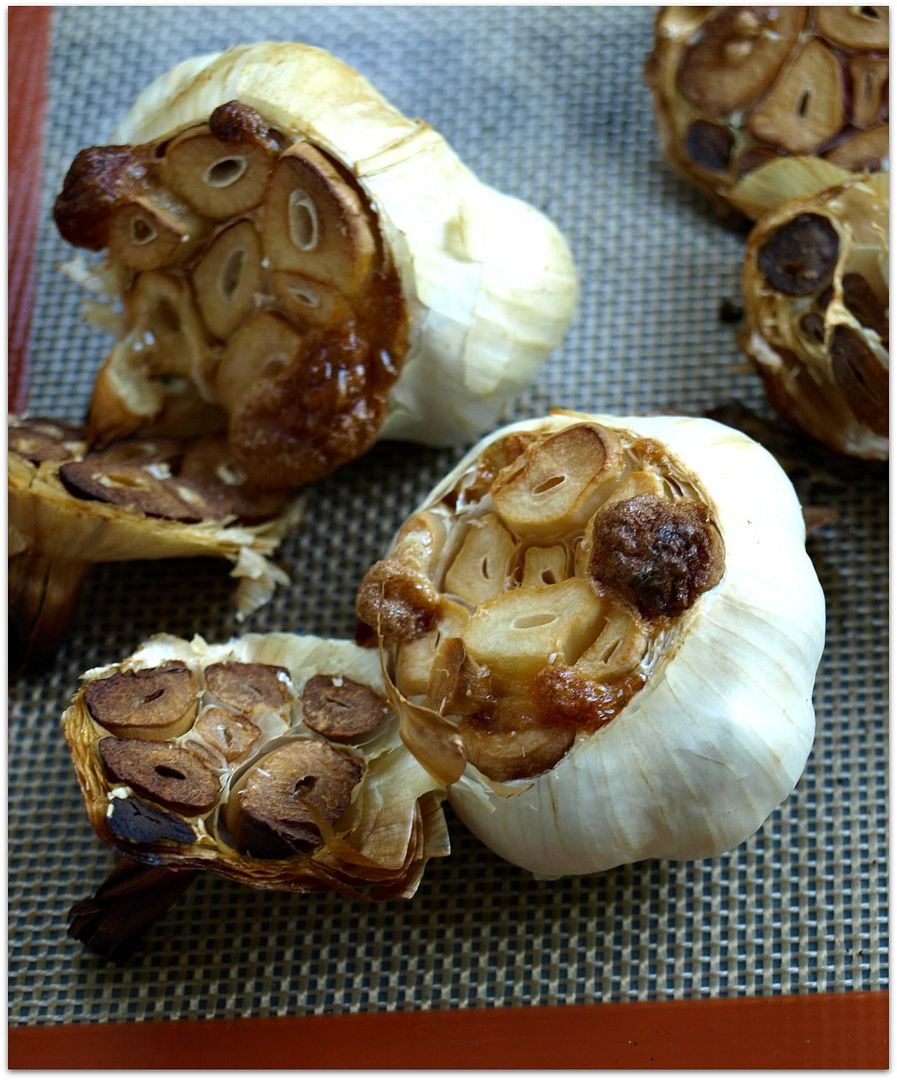 Garlic to keep away the vampires. Good thing too, this recipe had 3 heads of roasted garlic plus 8 cloves of sauteed garlic.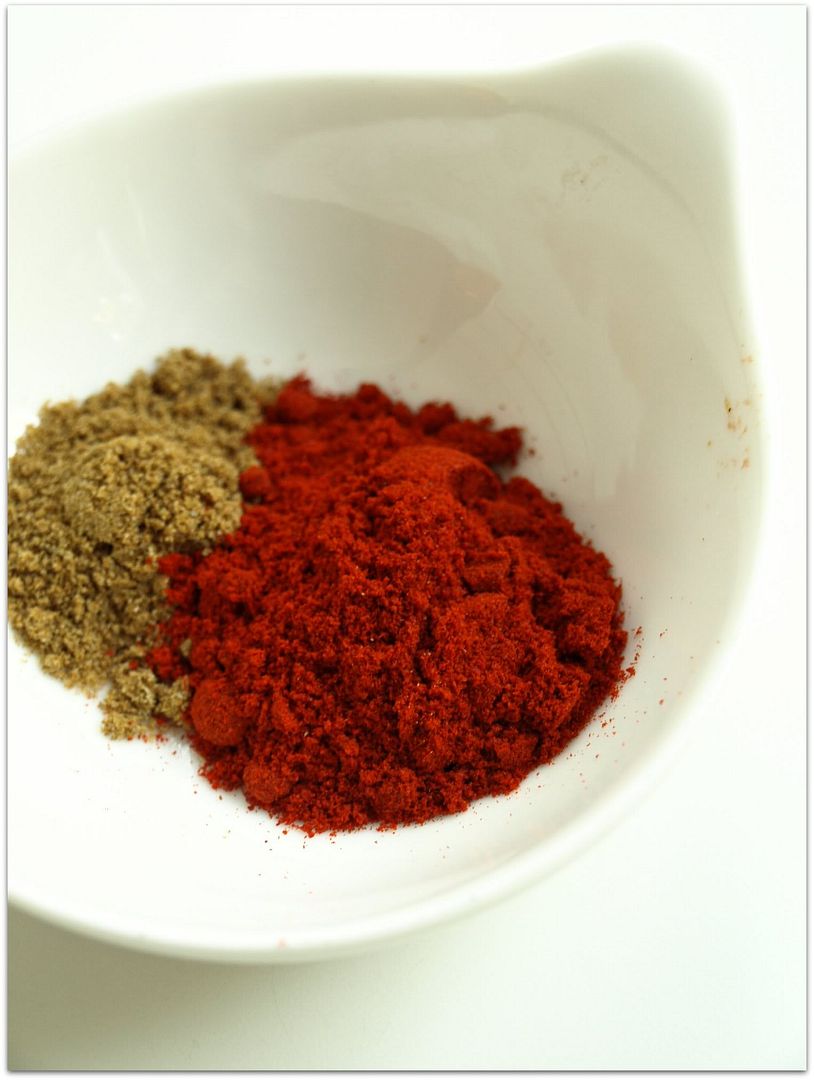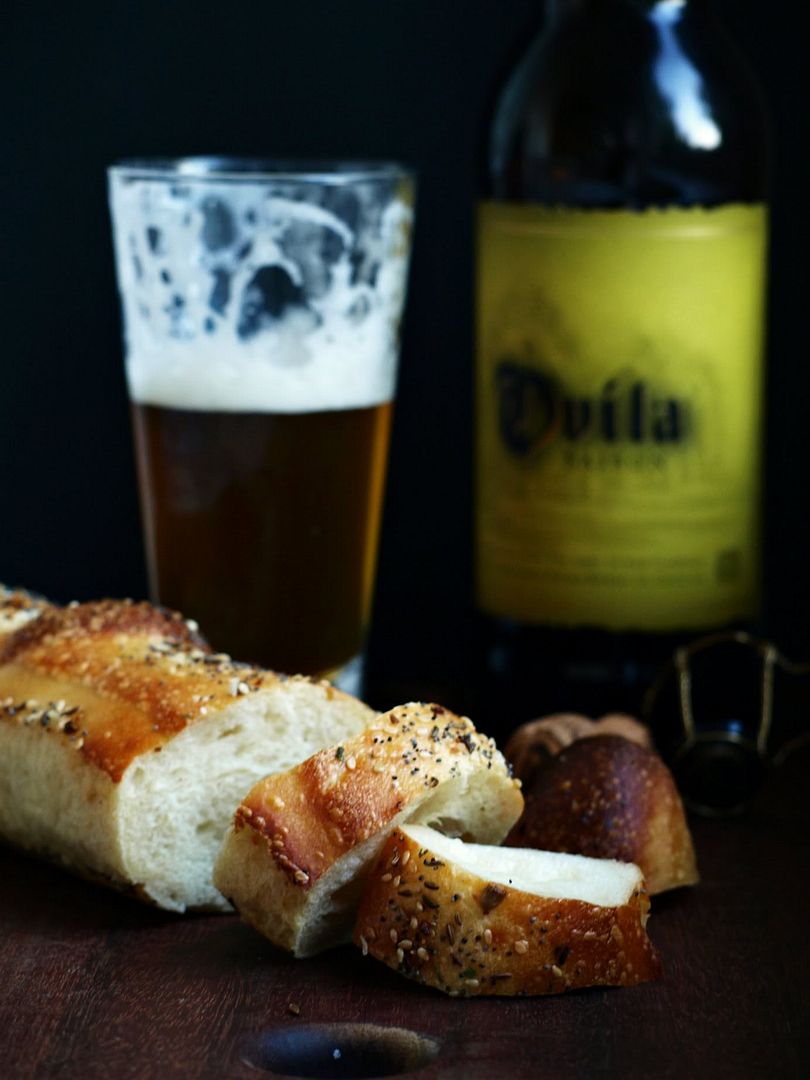 Beer and bread to fill your stomach and to keep you warm.
OHHHHH THE CALORIES!!!! Scary.
beer and cheddar soup
: adapted from the kitchn
serves 8
printable recipe
1 cup unsalted butter
1 1/3 cups all-purpose flour
1 large yellow onion, diced
8 cloves garlic, minced
4 cups vegetable stock
1 cup (8 fluid ounces) of beer, the recipe calls for Stone Ruination IPA (I used
Sierra Nevada Ovila Saison
because I am a little obsessed with this beer and the
story behind it
)
1 cup whole milk
3 heads roasted garlic
1 tablespoon smoked paprika, plus more for serving
1/2 teaspoon ground cumin
2 1/4 pounds cheddar cheese, grated
salt
pepper
chopped fresh chives, for garnish
water, for thinning if needed
Roast the garlic: Preheat oven to 350 degrees. Peel outermost of the papery skin from the garlic head. Using a knife cut the top 1/4 to 1/2 inch off of the top of the garlic, making sure to expose the individual cloves of garlic. Lightly cover with olive oil. Place on a baking sheet and bake until the garlic skin is light golden brown and cloves are tender when pressed, about 1 hour.
Melt 3/4 cup of the butter in a small saucepan over medium heat. Add the flour, whisking to avoid lumps. Cook, stirring frequently, until the flour takes on a light blond color, about 5 minutes. Remove from the heat and set aside.
Melt the remaining 1/4 cup butter in a large soup pot over medium heat. Stir in the onion and minced garlic and cook just until the garlic is aromatic, 30 seconds to 1 minute. Add the vegetable stock, beer, and milk. When the liquid begins to simmer, stir in the garlic, paprika, and cumin. Using a handheld immersion blender or a blender, puree until smooth. Whisk in the flour mixture until thoroughly combined. Add a handful of cheese at a time, whisking after each addition, until melted and smooth. If needed, thin soup with a little warm water for a thinner consistency.
Season with salt and pepper to taste. Sprinkle with chives and paprika. Serve immediately.
Tasting Notes: This soup is decadent, warm and filling. A little goes a long way. Not an everyday soup. I would serve it with a salad with a really acidic dressing to cut through all the richness.
The Treat!!!!
Big Kitchen.com
has partnered with evil chef mom for a devilishly great giveaway. Want to win a Delongi Immersion Blender? I have had this blender for a week now and I have used it for everything. I have chopped nuts, made soup, whipped cream, cookie crust, smoothies, and milk shakes. You can even chop onions in it. This is one of those gadgets you probably think you do not need until you actually have one, then you name it and think of it as one of your children and wonder what your life was before it came around.
The deets: This immersion blender has five speeds plus a turbo button for some extra oomph. An extra long shaft so it can be used in extra large pots. It has a beaker, chopper attachment, whisk attachment, and big foot. The blades are stanless steel and most of the parts are dishwasher safe. That means this is much easier than breaking out the blender for most things.
So how do I win it?
Leave a comment here. (you can leave as many as you want)
Visit Big Kitchen.com and take a look around, maybe make a Christmas wish list?!
Like Big Kitchen on
Facebook
.
Follow Big Kitchen on
Twitter
.
Winners will be announced Friday, November 4, 2011. Good Luck!