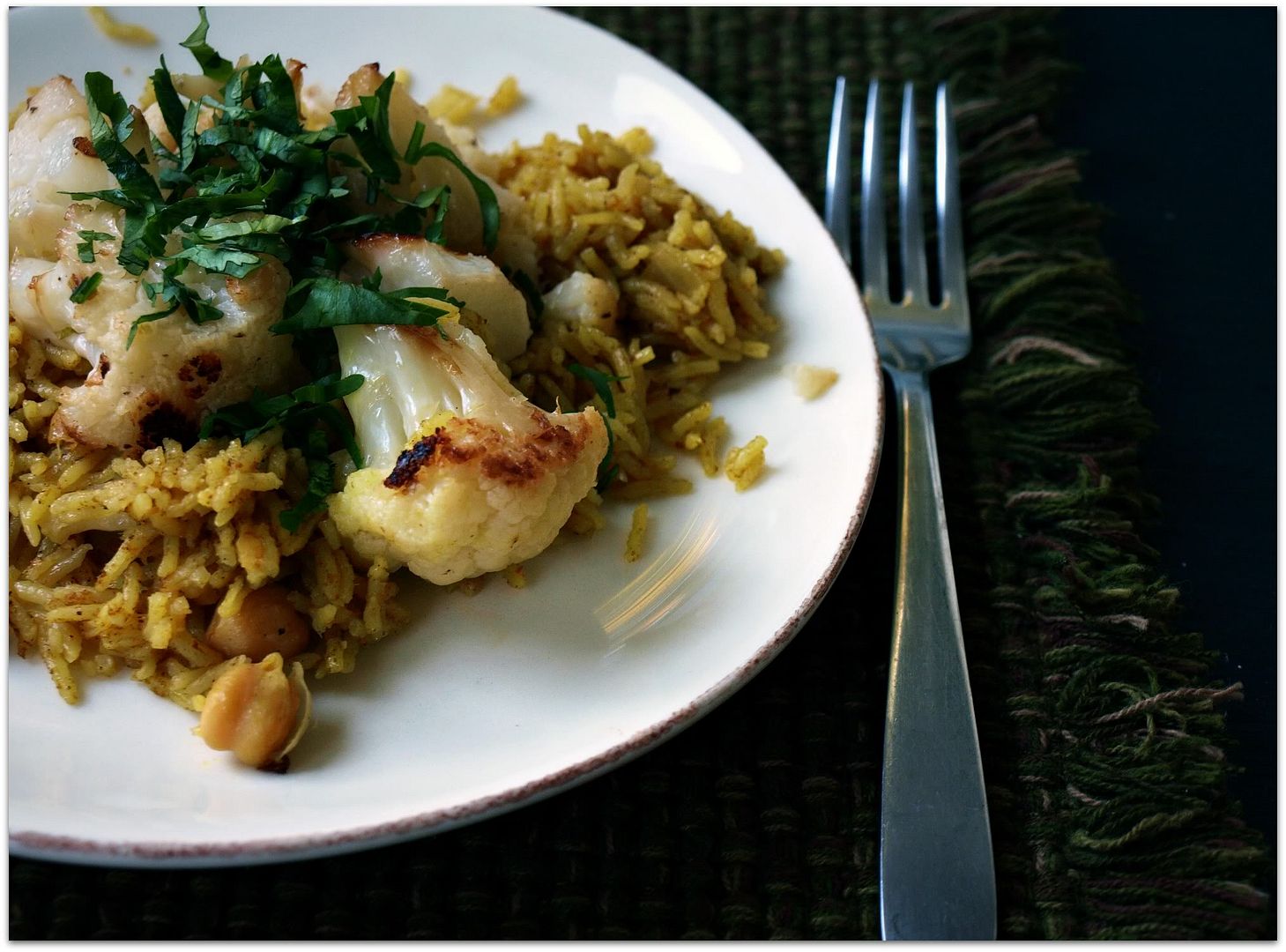 After a weekend full of craptastic food and a cooking disaster of the worst order (more on that in a later post), this was the redeeming dish. It was meant to be a throwaway dish, easy and not too complicated. A meal to get back some food mojo that has been lacking since the weekend.
Let's put it this way.... it started out on Friday evening being served a barely seared on the outside completely raw on the inside hamburger at a nice restaurant to throwing away a whole meal after taking one bite awful on Sunday. It was horrible.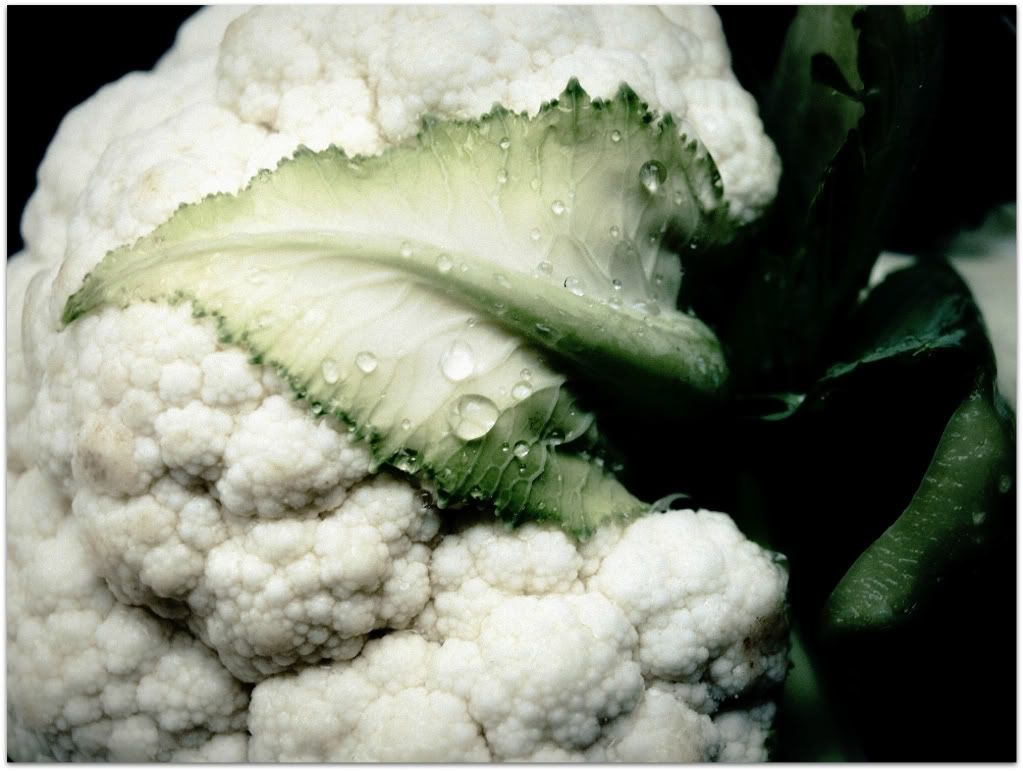 If I used twitter more often this would be under the hash tag #foodbloggerproblemsthatnoonecaresabout.
This dish was a nice surprise. I didn't plan on making this recipe but it was the first one I saw in the new Everyday Food and it was a done deal without really ever thinking about it. Pleasantly spicy and rich without being heavy. The cauliflower was tender but had a little bite to it, make sure to caramelize the cauliflower well to give it a nice flavor. The rice wasn't creamy per se but you knew it wasn't just cooked in water or broth. This will be one of those go-to dishes that will be on regular rotation here.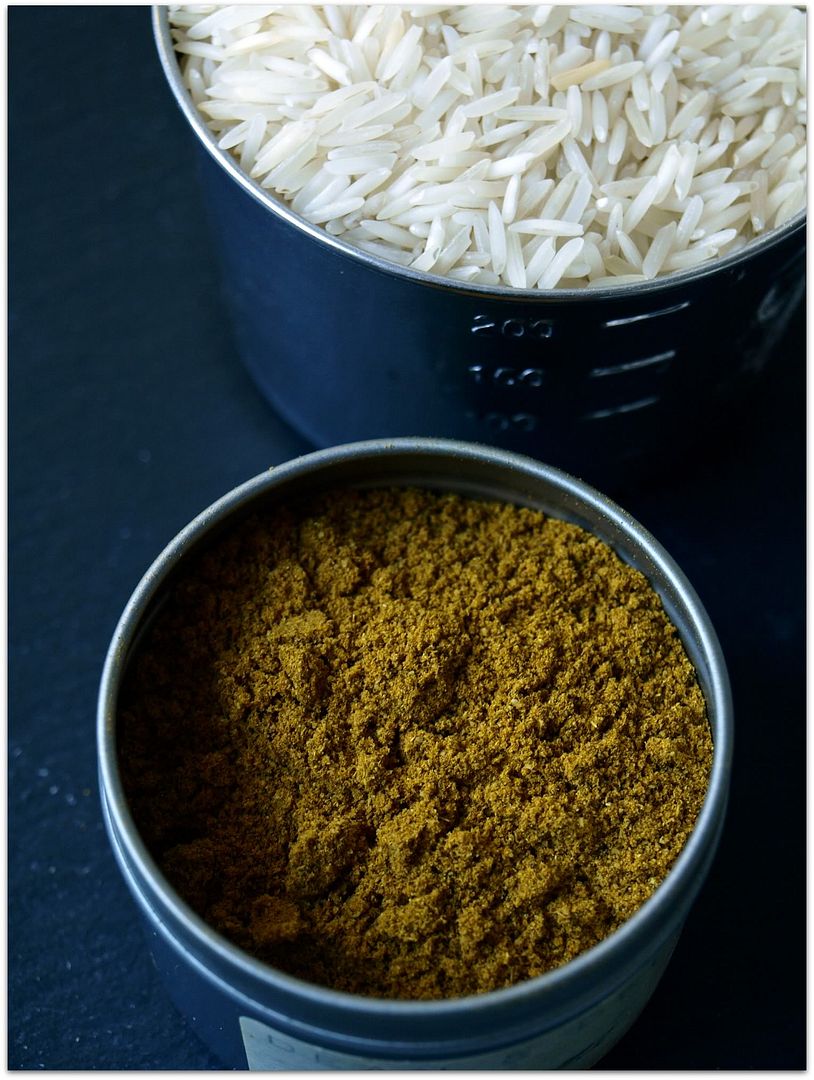 one pot curried cauliflower rice
:
everyday food
october 2011
printable recipe
serves 6
4 teaspoons vegetable oil
1 large head cauliflower, cored and cut into 1 1/2 pieces
salt and pepper
1 medium yellow onion, diced small
2 cups of basmati rice
4 teaspoons curry powder
1 can (15.5 ounces) chickpeas, rinsed and drained
2 3/4 cups of low sodium chicken or vegetable broth
1/2 cup heavy cream
chopped cilantro
Preheat oven to 400 degrees. In a Dutch oven or other heavy pot, heat 2 teaspoons oil over medium high. Add cauliflower and cook, stirring frequently, until browned in spots. This might need to be done in batches. Transfer to a plate and season with salt and pepper. Add 2 teaspoons of oil and onions to pot; cook, stirring occasionally , until onion is translucent, 5 minutes. Add rice, curry powder, and chickpeas and season with salt and pepper. Cook, stirring constantly, until rice is coated, about 2 minutes. Add broth and cream and bring to a boil. Scatter cauliflower over the top (do not stir to combine) Cover and bake until rice is tender and liquid is absorbed, 15 minutes. Let cool for 10 minutes before serving. Sprinkle with cilantro before serving.