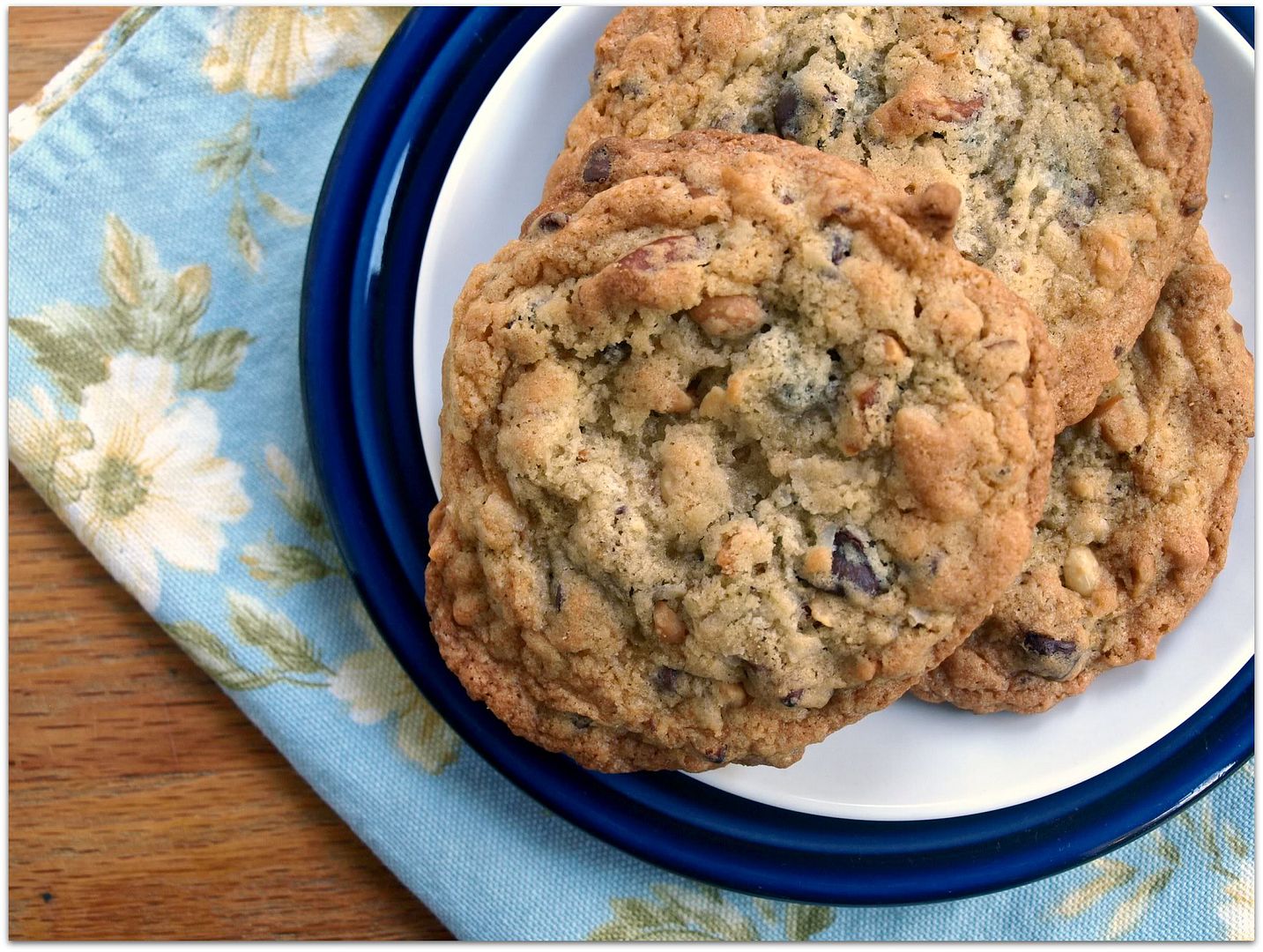 A Cookie Haiku
cookie, sweet and salty
warm from oven
get in my belly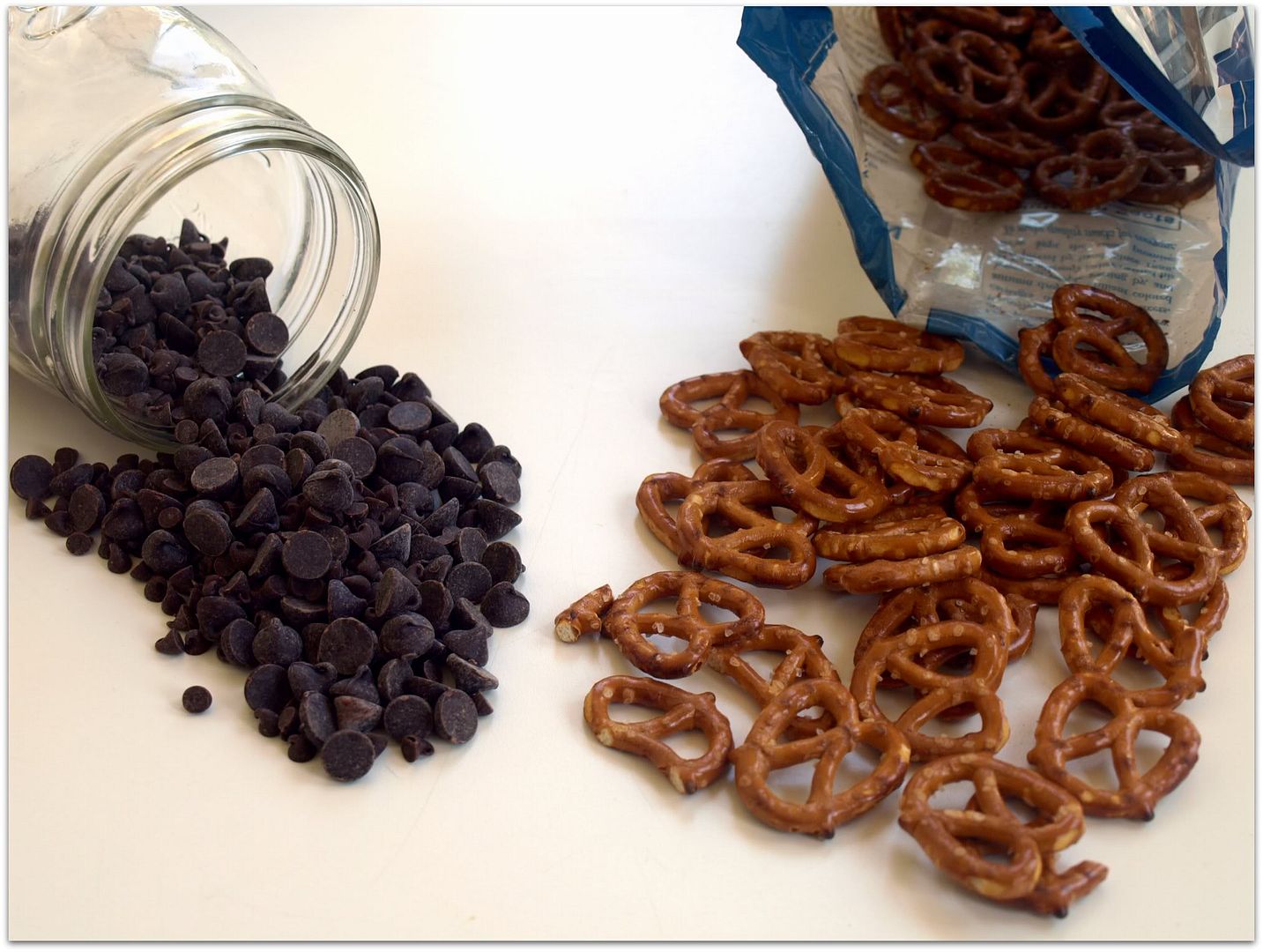 Once in awhile, I get something in my inbox that makes me stupidly giddy with excitement. Especially when the email reads 'Want to review a book called
Cookiepedia

?
' It's really hard not to respond with a
'Oh hell yes!!! I want, wait reverse that, HAVE to review that book.'
Honestly I would drop the f-bomb but some well meaning person will tell me to get over myself and think I told the publisher that. Which I didn't but that's how excited I get about cookbooks that are all about cookies. I am one happy... mothershutyo'mouth.
Especially when there is a recipe that says throw in whatever you crave... in this case, sweet and salty and oh by the way these are huge cookies. I am so on board with that, I already bought the ticket and booked a room on the Lido deck.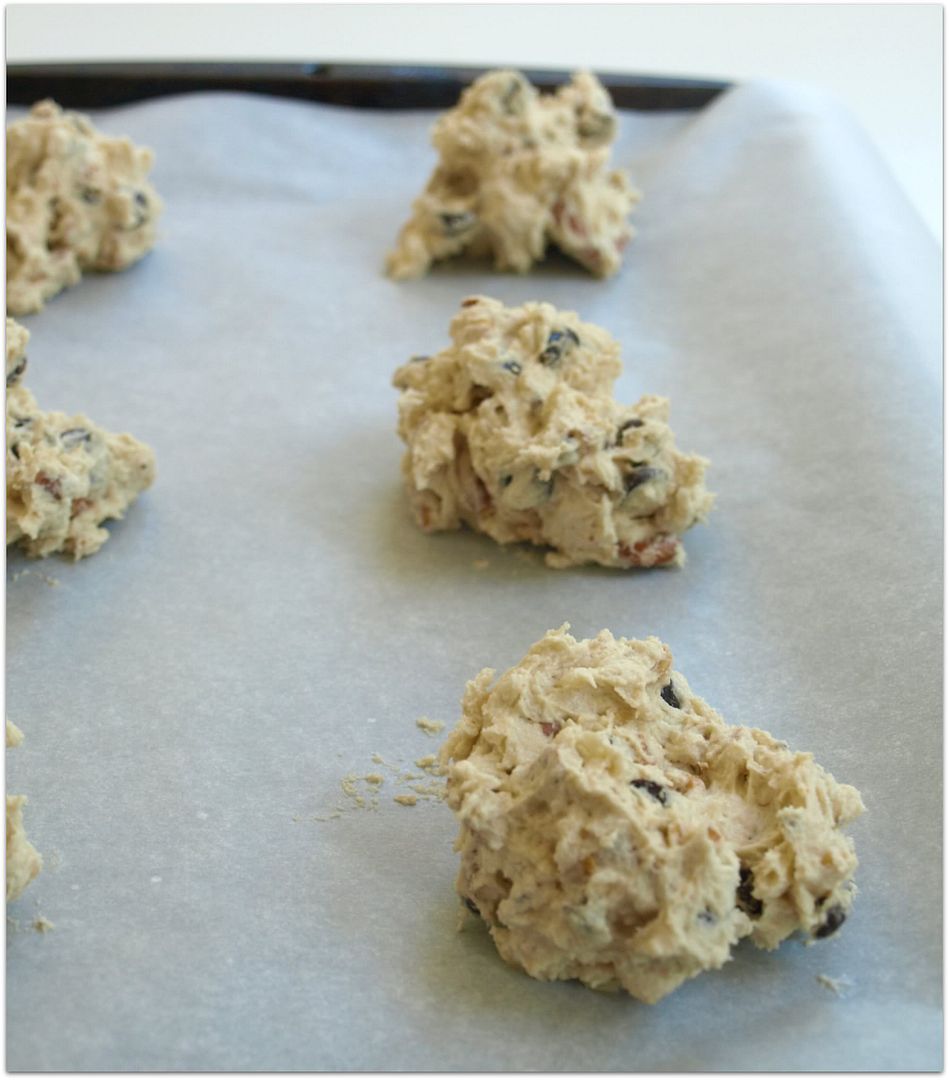 This book has some basic recipes like chocolate chip, snickerdoodles, and peanut butter cookies. Which it has to have, it's a cookiepedia but then it also has some unique ones like salt and pepper cookies, animal cookies with frosting and sprinkles, and cardamom cookies. Bonus points for it being spiral bound (it lays flat!!!!), a place to take notes AFTER EVERY recipe, also after every recipe there are ideas on how to make them your own. Someone really put a lot of thought into the layout of this cookbook, which I appreciated because if you have enough cookbooks you know that layout can be an afterthought in some other cookbooks.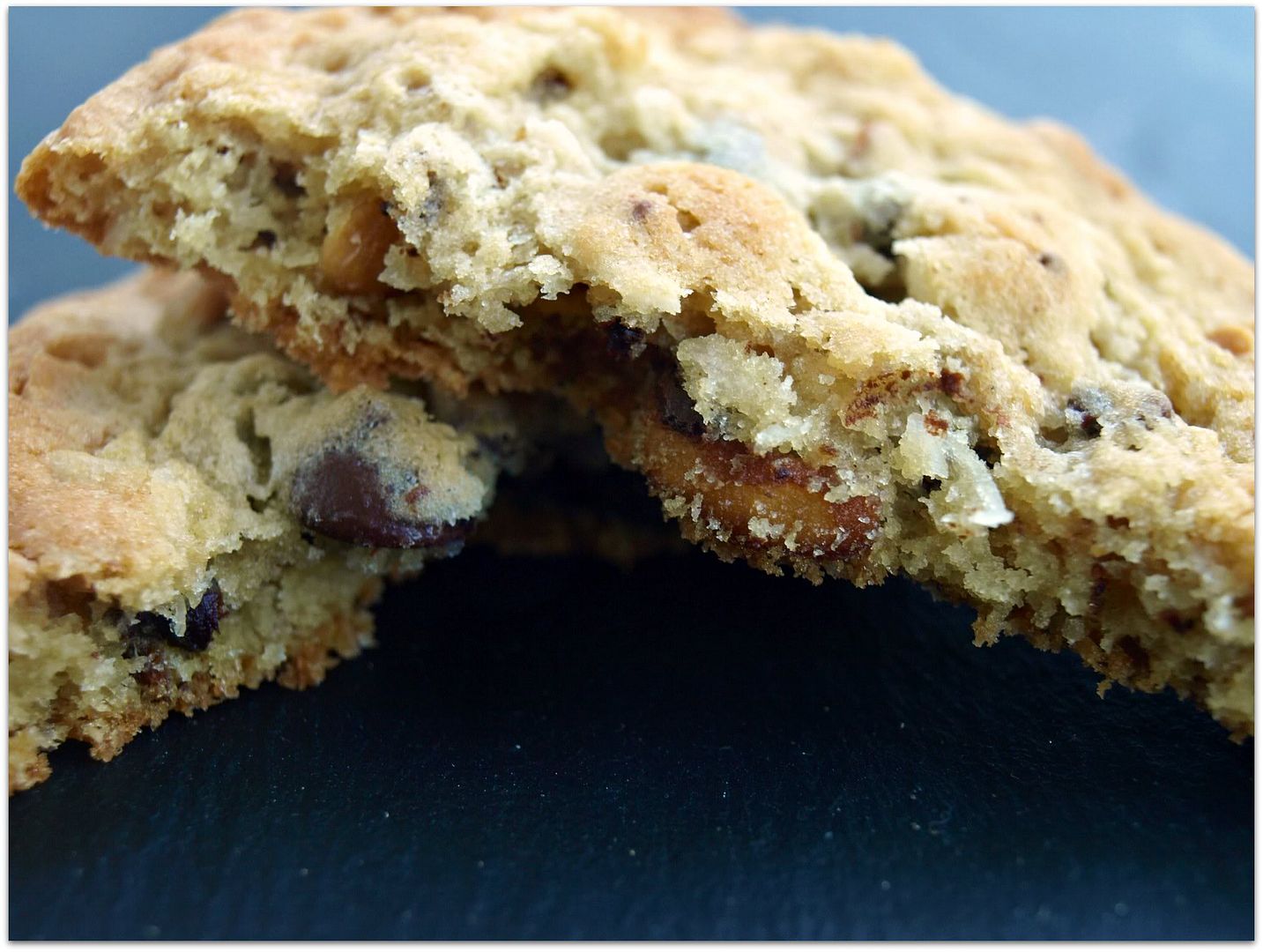 chocolate chip pretzel cookies
: adapted from the cookiepedia; mixing, baking, and reinventing the classics by stacy adimando
(printable recipe)
makes 1 1/2 dozen cookies
1 cup unsalted butter, at room temperature
1 cup sugar
1/2 cup packed light brown sugar
2 teaspoons vanilla extract
1 egg, plus 1 egg white
2 cups all purpose flour
1 teaspoon baking soda
1 teaspoon baking powder
1 teaspoon kosher salt
1 cup of chocolate chips
1 1/2 cups of pretzels, broken into cookie friendly pieces
Preheat oven to 375 degrees. Line two baking sheets with parchment paper and set them aside. Cream the butter and both sugars in medium speed until they are light and fluffy. Add the vanilla and eggs and continue to beat on low speed until well combined, scraping down the sides of the bowl as needed.
Mix together the flour, baking soda, baking powder, and salt. Add the flour mixture to the butter mixture in two batches, beating slowly after each addition, until fully incorporated.
Pour the chocolate chips and pretzels in the mixer bowl. Use a spatula to stir them together.
Portion 2 heaping tablespoons of dough at a time into imperfect balls and place them at least 2 inches apart on the lined cookie sheets.Bake rotating sheets halfway through, until cookies are golden brown, about 16 to 18 minutes. Transfer to a wire rack to cool.
( i received this complimentary book for review from quirk publishing. my opinions are my own and was in no way told what to write. i actually really like this book and would have paid for it out my own pocket ....so this is my

ftc disclosure

)