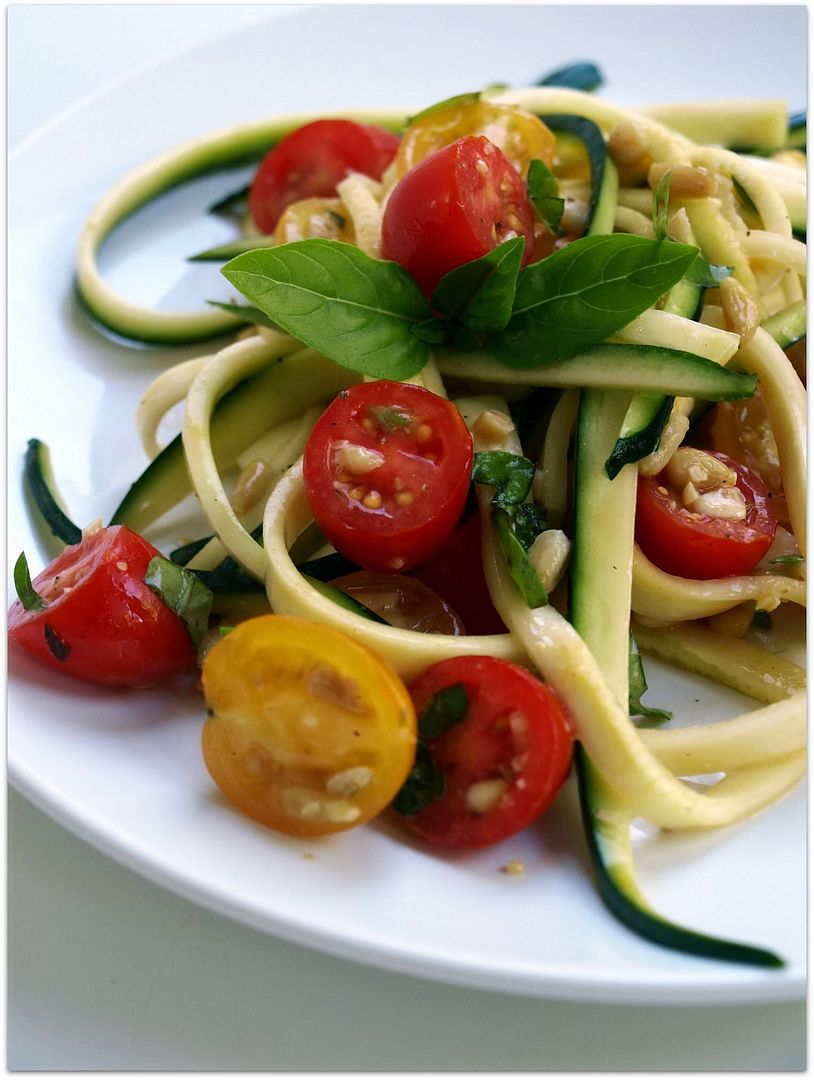 'Here's the mail, it never fails.
It makes me want to wag my tail.
When it comes I want to wail - Mail!' -Blue's Clues
If anything from my kid's childhood has stuck in my brain it would be that song. I still sing it every time I see the mailman complete with the wailing MAAAAAAIIILLLLL at the end. The mailman kind of indulges me with a smile.
Anyways, our mail comes between 2-5 pm everyday. It's not the best time for food magazines to come because I am at my weakest. I am always hungry at that time, sometimes I haven't even given a thought about what's for dinner. So every cover on a food magazine makes me want to wail FOOOOOD!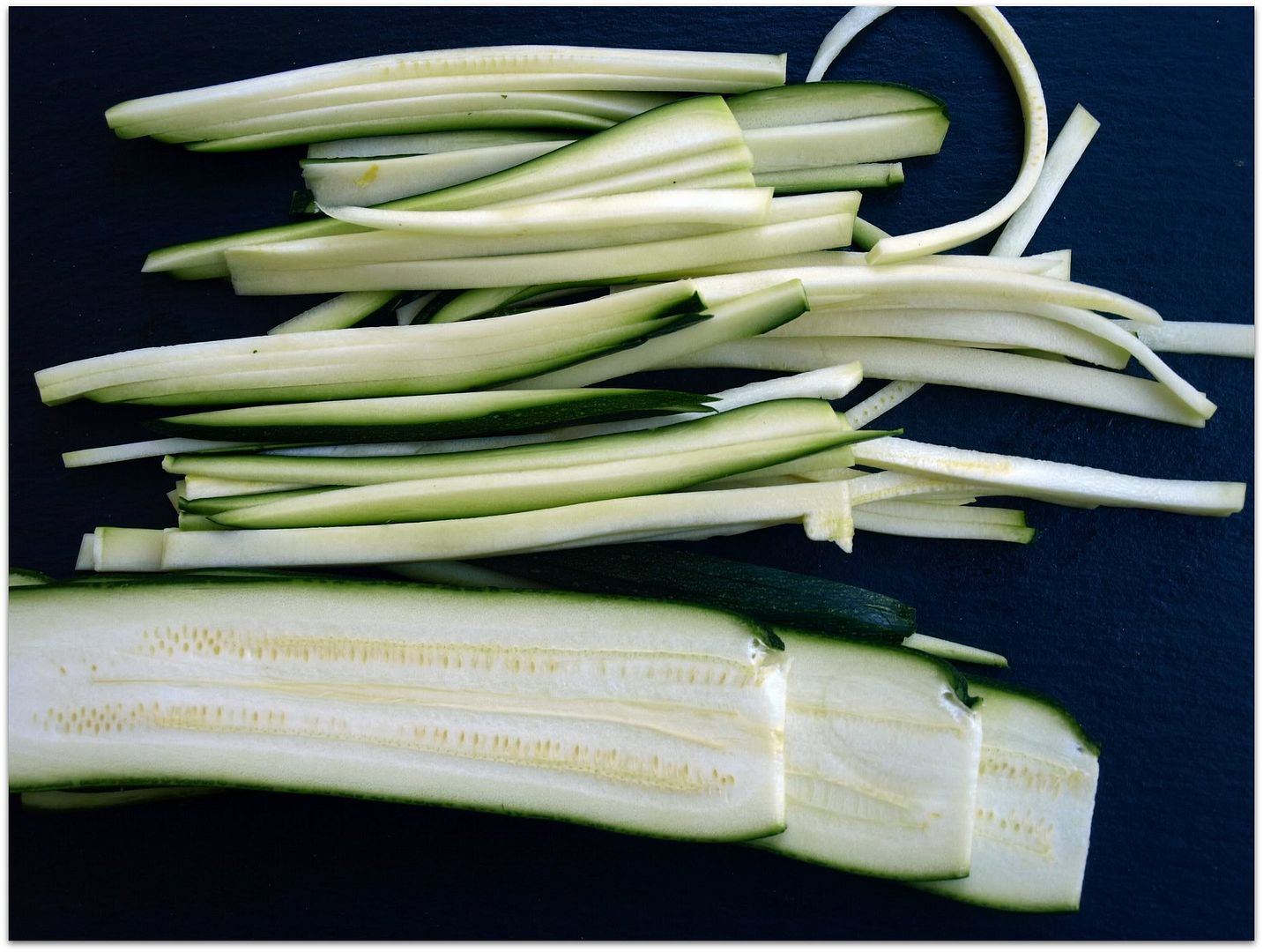 Yesterday, it was already 102 degrees when the newest Whole Living kerploped it's way into the mailbox. I was tired, hungry and hot. There was no way I was going to cook. And there it was on the cover.... this thing of beauty, Zucchini Pasta with Garlic and Tomato pg 101. Fresh, Quick, Healthy, Raw! I didn't even read the magazine, I went straight to the garden picked what I needed and started chopping, dicing and slicing. Dinner was done and I didn't need to even turn on the oven.
Now I am the first to admit, a raw food diet isn't on my radar. I am dubious of any diet. I think that's obvious from this blog but I am willing to try anything especially if I can just go outside to my garden and grab what I need rather than going to the grocery store. There is something very satisfying about that.
This dish was wonderful, tasty, filling, and pretty to boot! If you don't think you could eat this as a meal, I would suggest a nice rare rib eye and serve this as a side.
zucchini pasta with garlic and tomato
: whole living, august 2011
serves 2
*I doubled this recipe
8 ounces cherry tomatoes, cut in half
1 clove garlic, thinly sliced
1/4 whole pine nuts
2 tablespoons torn fresh basil, plus leaves for garnish
2 tablespoons extra virgin olive oil, plus more for drizzling
1 zucchini, thinly sliced lengthwise, slices cut into 1/4 inch long strips
sea salt and pepper to taste
1 teaspoon lemon zest
squirt of lemon juice
In a bowl, combine tomatoes, garlic,pine nuts, basil and oil. Season with salt and pepper. Let stand for 20 minutes. Toss with zucchini, lemon juice and zest. Garnish with basil.