I don't like golf. I don't like watching it, I don't like playing it. Actually, let me rephrase that... I detest golf.
I'm pretty sure my
Scottish ancestors
are rolling in their graves.
Before you get all up in arms if you enjoy golf, I want to let you know I have tried on and off since I have been a kid and was forced to take a few lessons. Then as an adult trying to go and and share a hobby with my husband. Let's just say... it wasn't pretty.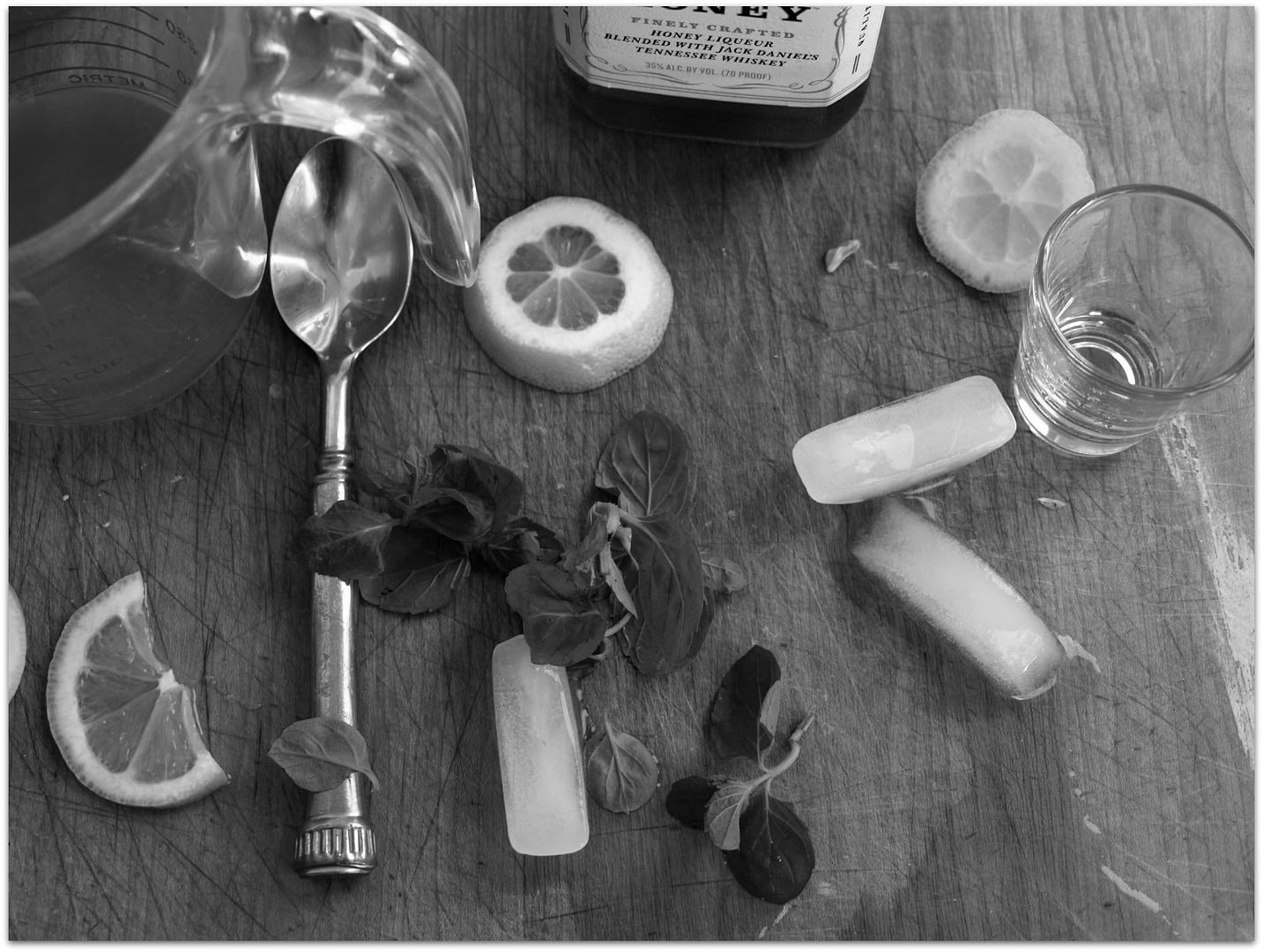 First of all, when you are well endowed, ummmm,
they
get in the way of your swing. So unless I duct tape them down sort of like a drag queen would do in the southern region, I'm not playing.
Second, the last time and final time I went out I teed off and my ball hit a sweet fuzzy little baby gosling. Then Mama Goose spread her wings, hissed at me, and gave chase. I was traumatized.
Consider my Humane Society Card revoked.
Third, When we were playing I told Rich, 'The definition of insanity is doing the same thing over and over again and expecting different results. That's golf. Hit the ball, walk after the ball, hit the ball, walk after the ball, try to hit the ball in the hole. Wash, Lather. Repeat. What a stupid game.' We then got into a huge argument and he walked off the golf course.
We don't play together anymore.
But we can share something sort of golf related, an Arnold Palmer which is also called a 50/50. Half Iced Tea, half Lemonade. I have done a lot of googling about what makes a spiked/drunken Arnold Palmer. The main idea seems to be if you spike an Arnie Palmer with vodka or make it with
Sweet Tea Vodka
, it's called a
John Daly
or if you are feeling adventurous make a Happy Gilmore, which is made with
Everclear
. A Spiked Arnold Palmer is made with bourbon. I wanted to try something different and make it with
Jack Daniel's Honey Whiskey
. It was light, refreshing, sweet without being sickly, enough liquor to make the heat tolerable.
drunken arnold palmer
:
makes 2 generous servings
1 1/2 cups lemonade
1 cup black iced tea, not sweetened, unless you like it super super sweet
2 shots of Jack Daniel's Honey Whiskey (chilled in freezer) or Maker's Mark, that's 2 ounces
lemon slices
fresh mint sprigs
Combine lemonade, iced tea, and whiskey in to a some sort of mixing vessel. Stir.
In a jelly jar, layer lemon slices and ice and fill with the lemonade iced tea mixture. Top with mint. Enjoy