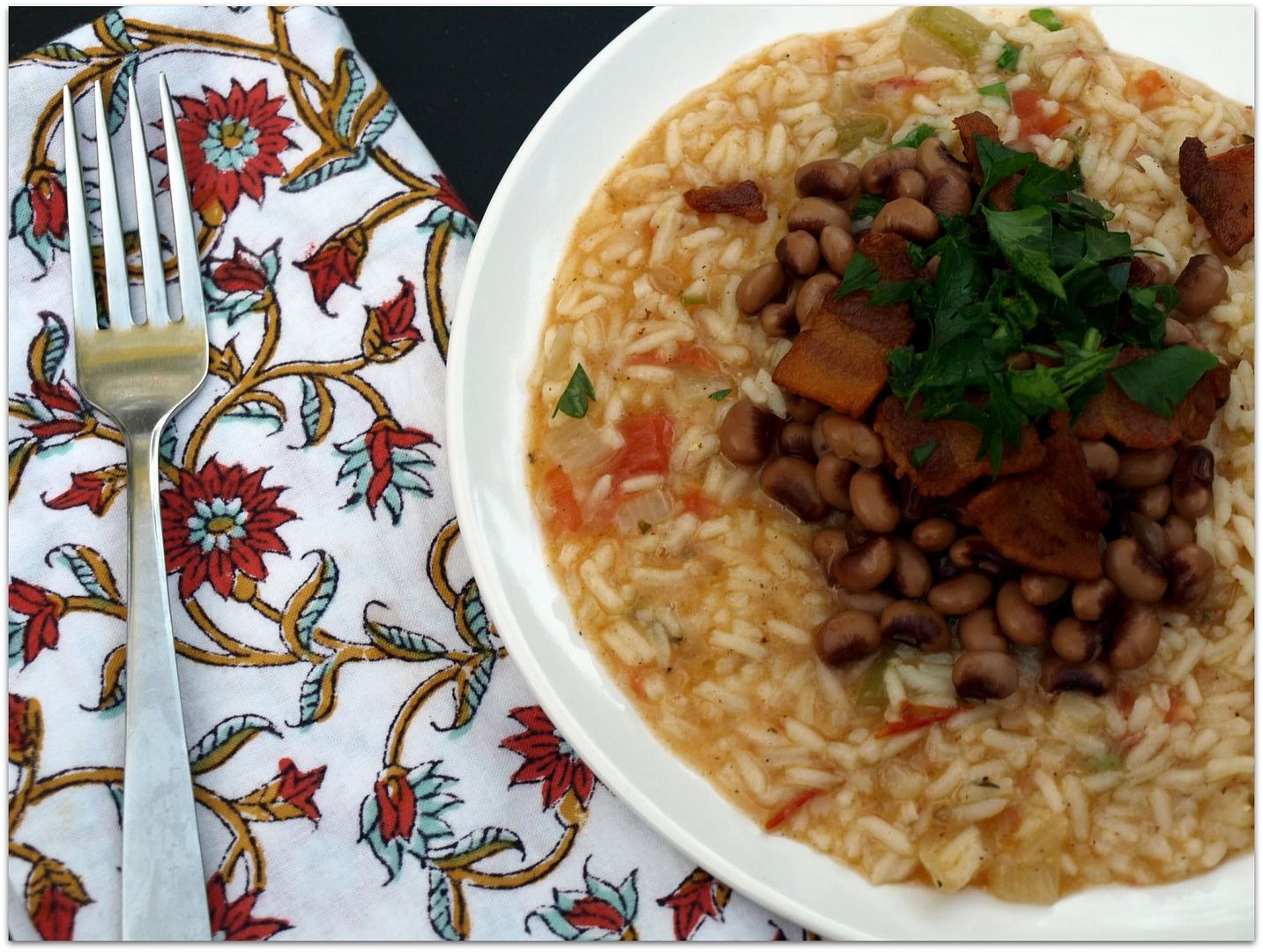 I have a question for you.
Have you ever bought a cookbook that from the moment you opened it, you loved everything about it? The colors are rich and deep. The photography is drool worthy. The pages are glossy. The writing is excellent. The recipes are something you Must. Make. Right. This. Very. Instant.
Heck the book even smells good. Have you ever had one one those books?
Okay now let me ask you this, have you ever had one of those books that you marked every recipe only to discover that almost everything you want to make is opposite of the weather you have right now. All those heavy winter dishes you have planned but you look outside to see it's 90 degrees and sunny. Now you have to wait a whole year to breakout those recipes. Disappointed much?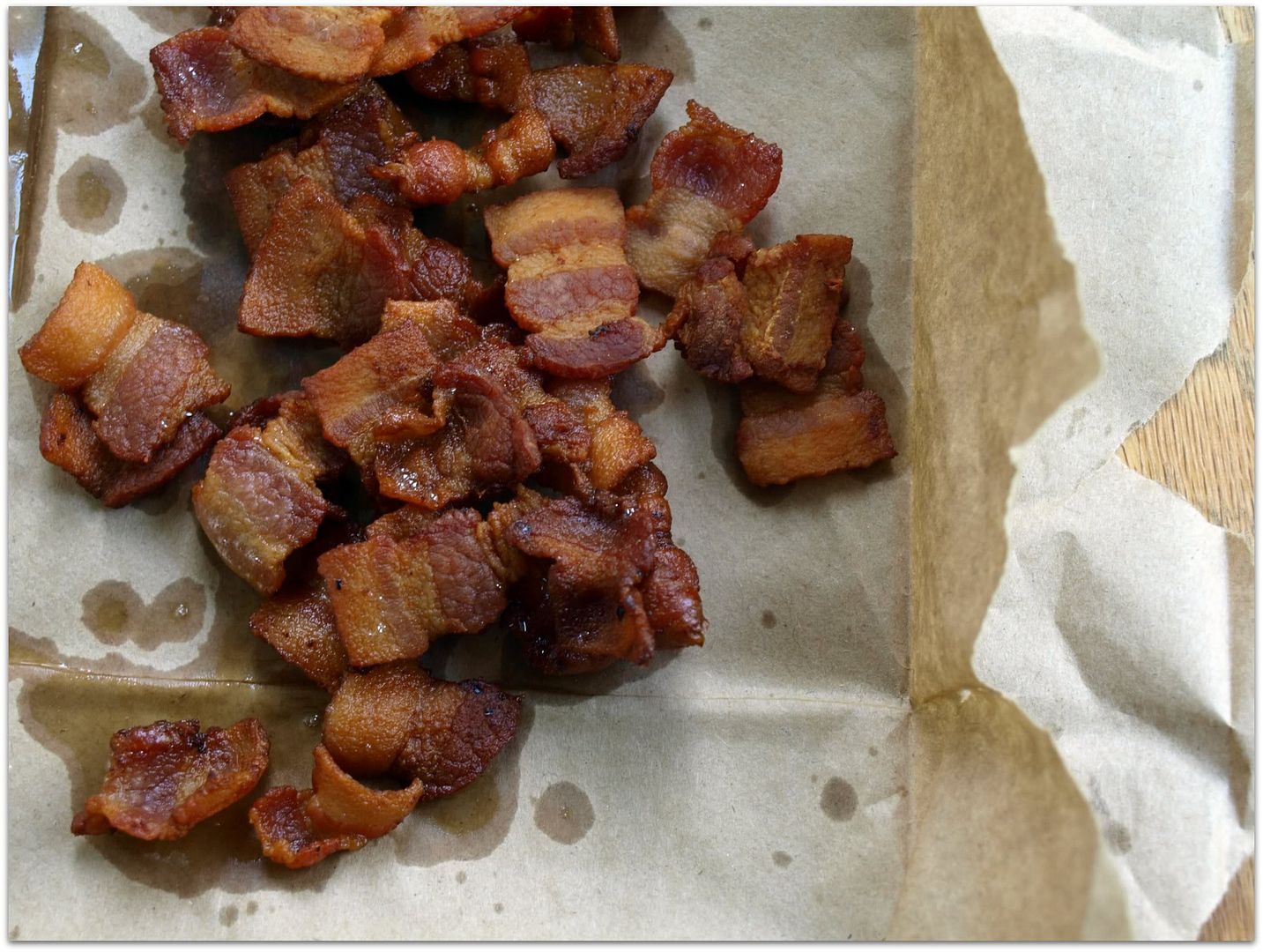 I bought one of those cookbooks I just described above back in April,
Sara Foster's Southern Kitchen
. I wanted to make every single recipe (especially since
I am obsessed with anything
southern
). I took that book to bed with me for a week dreaming about what I wanted to cook. I flagged recipes with Post It notes (did you know they have graph paper post it notes? I bought mine at office max and I am smitten.)
Back on topic.
I then realized it would be getting hot soon and I might just have to wait to make pea and bean pirlou. I just don't want to eat beans and rice on a 90 degree day.
Then something strange happened.
No hot weather
. Matter of fact, it's been rainy and chilly most of May and going through to June. Normally we would have had at least one 100 degree day by now and instead we are still getting snow in the mountains. While that's a little worrisome for lots of reasons, I choose to be happy that I didn't have to wait a whole 8 months to make this recipe.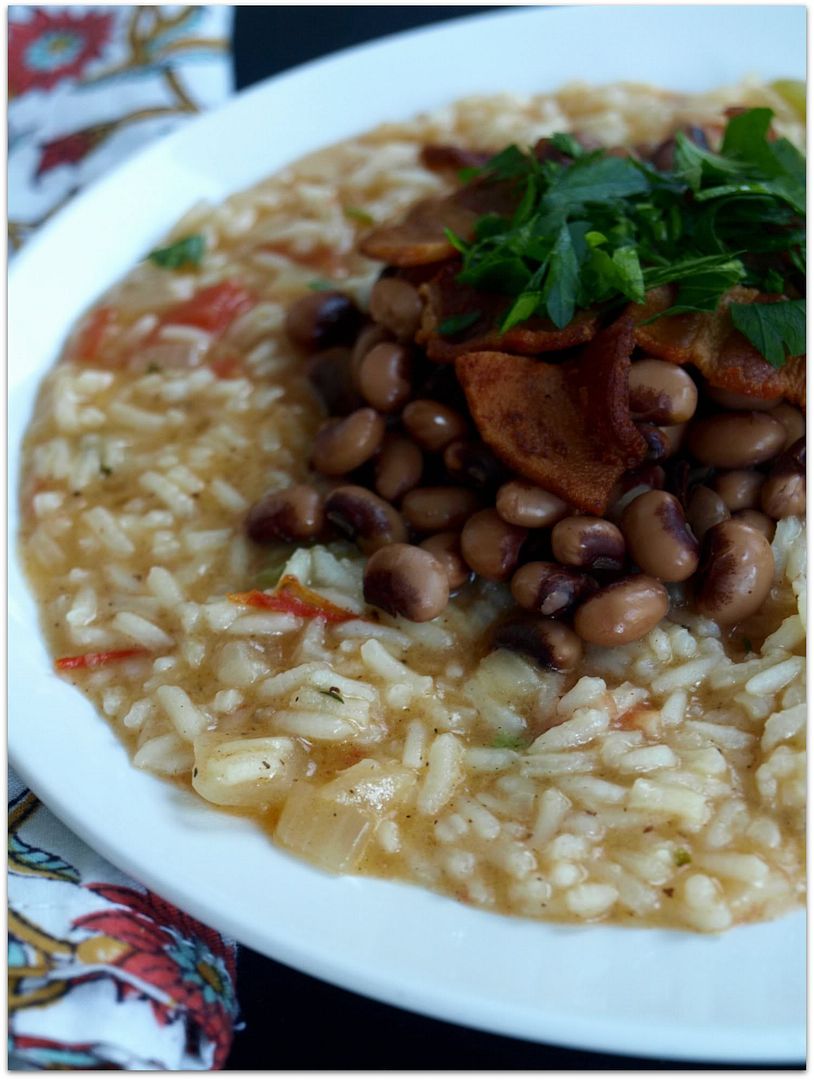 pea and bacon pirlou
: sara foster's southern kitchen
4 slices of thick cut bacon
1 onion, diced
2 celery stalks, diced
1 garlic clove, smashed and minced
1 1/2 cups long grained rice
2 tablespoons fresh thyme
1/2 teaspoon Colman's dry mustard
1/4 teaspoon hot paprika
pinch of cayenne pepper
salt and pepper
4 cups chicken stock
1 large tomato, cored and chopped
1 16 ounce can of black eyed peas, rinsed and drained
2 tablespoons chopped fresh parsley or celery leaves, plus more for garnish
2 tablespoons unsalted butter
Cook the bacon in a saucepan over medium heat until crispy, then remove and drain on a brown paper bag. Add the onion and celery to the bacon fat and cook, stirring until the vegetables are soft, about 5 minutes. Add the garlic and continue to cook, stirring for 1 minute longer. Stir in the rice, thyme, mustard, paprika, cayenne, salt, and black pepper to taste. Cook, stirring for about 3 minutes to coat rice.
Add broth and tomatoes and stir to mix. Bring to a low boil and simmer, uncovered, stirring occasionally, until most of the liquid is absorbed and the rice is cooked, about 20 minutes. The rice will be creamy, not fluffy and dry.
While the rice is cooking. Place black eyed peas in a sauce pan with 3 cups of water. Season with salt and pepper and bring to a soft simmer for about 15-20 minutes. Drain and set aside to keep warm.
Add parsley and butter to the rice mixture and season with additional salt and pepper, if necessary. Spoon the black eyed peas over the pirlou, sprinkle with reserved bacon and more parsley and serve.