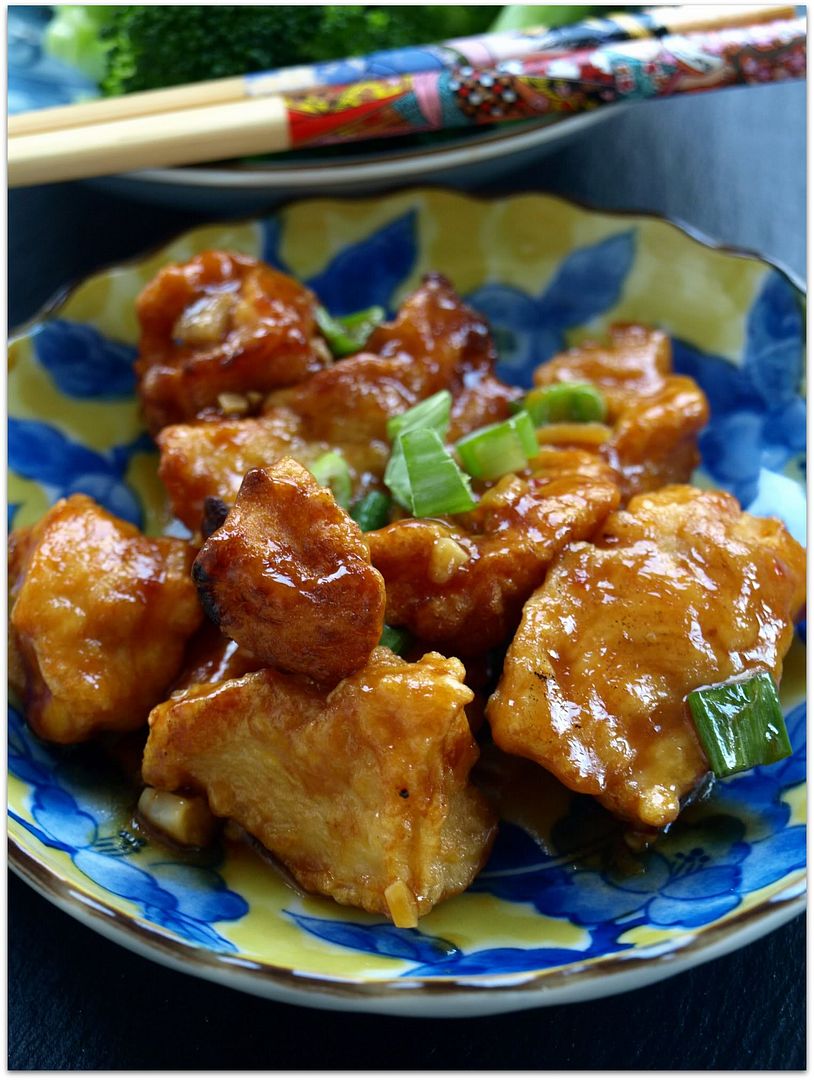 Do you know what the problem is when your daughter is dating a Chinese American boy for a few years?
When you decide to cook Chinese food, the first thing out of her mouth is,'Moooooooom, this is white people Chinese food!'
Jeez.
So I am embracing the white people Chinese food this one time... much to the horror of my daughter. Oh well, can't please everyone, all of the time.
According to Wikipedia,
'General Tso's chicken is a sweet-and-spicy, deep-fried chicken dish that is popularly served in American Chinese and Canadian Chinese restaurants. The origins of the dish are unclear. The dish was previously largely unknown in China and other lands home to the Chinese diaspora.'
And apparently as with any Americanized food there are disputes of who it belongs to, what restaurant prepared it first, and should it be served with the skin on, should it be sweet and sour or spicy, ect.
Everything gets mired in the details and then I get worried that someone *cough cough trolls on the internet or my daughter* will point at me and yell, 'SHENANIGANS' or even worse 'IMPOSTOR' or the worst 'WHITE PEOPLE FOOD'. You know what? Who cares? It's good food and that's all that should matter.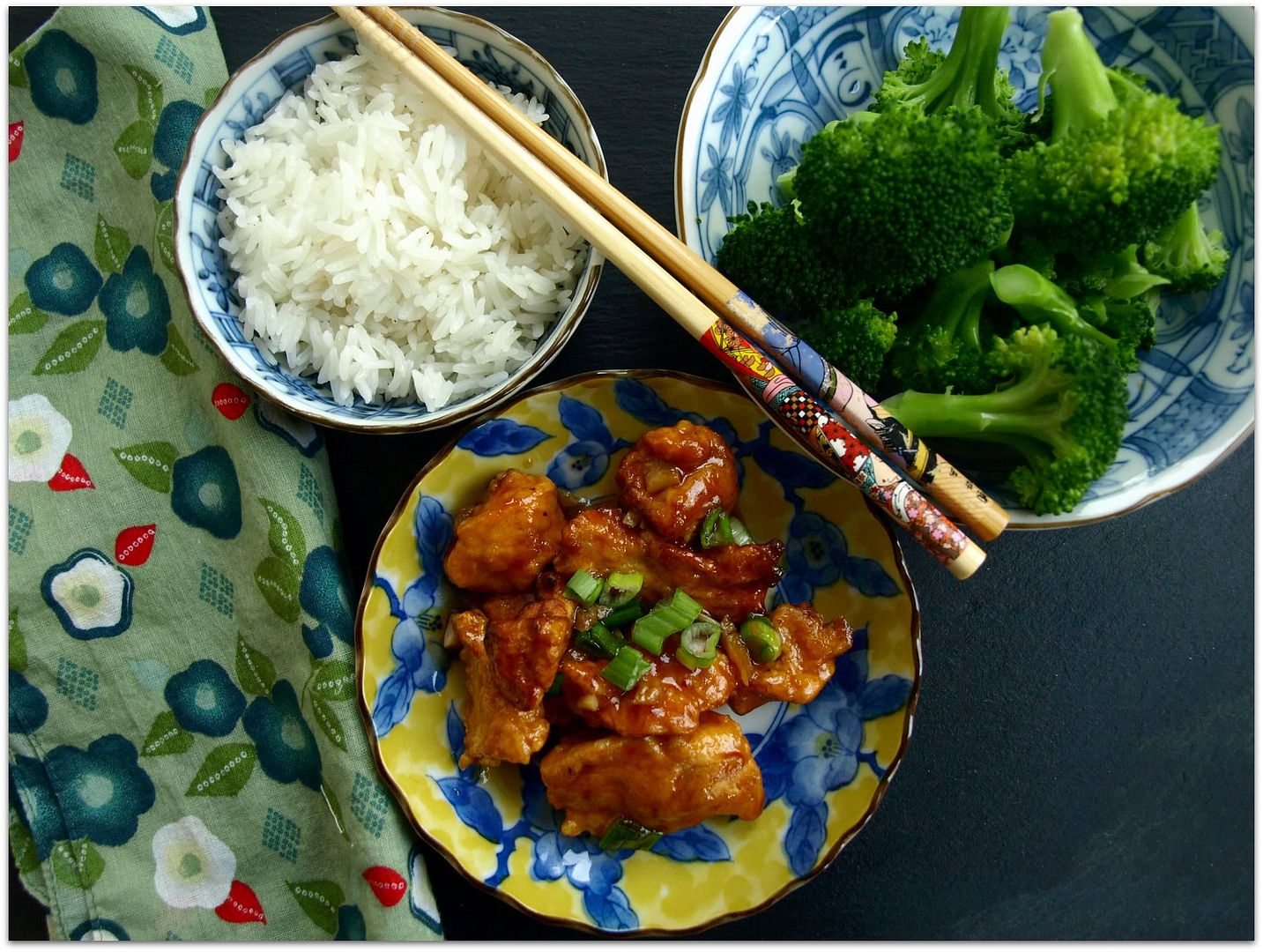 This recipe doesn't call for you to deep fry the chicken pieces. Instead you lightly coat them in cornstarch and pan fry. This dish comes together quite quickly so have the rice and broccoli cooked ahead of time, so your chicken is crispy and saucy at the same time.
general tso's chicken
: food and wine may 2011
1 1/2 teaspoons toasted sesame oil
1 large egg white
1/4 cup plus 1 tablespoon soy sauce
1/4 cup plus 3 tablespoons cornstarch
1 pound skinless boneless chicken thighs, trimmed and cut into 1 1/2-inch pieces
1 cup chicken broth
1 teaspoon Chinese chile-garlic sauce
3 tablespoons sugar
1 tablespoon vegetable oil, plus more for frying
2 tablespoons finely chopped fresh ginger
2 large garlic cloves, minced
4 scallions, thinly sliced
steamed broccoli and white rice, for serving
In a medium bowl, combine the toasted sesame oil with the egg white, 1 tablespoon of the soy sauce and 1/4 cup plus 2 tablespoons of the cornstarch. Add the chicken, stirring to coat. Let stand at room temperature for 20 minutes.
*A note here: the cornstarch and liquid comes together in a weird blob sludge thing when you mix it together, don't worry! Add the chicken and just keep stirring, it will coat the chicken. Really, it will.
In a small bowl, whisk the chicken broth with the chile-garlic sauce, sugar and the remaining 1/4 cup of soy sauce and 1 tablespoon of cornstarch.
In a large saucepan, heat the 1 tablespoon of oil. Add the ginger and garlic and cook over high heat until fragrant, about 1 minute. Stir the broth mixture, add it to the pan and cook until thickened and glossy, about 3 minutes. Keep the sauce warm over low heat.
In a large, deep skillet, heat 1/2 inch of oil until shimmering. Carefully add the chicken, one piece at a time, and fry over high heat, turning once or twice, until very browned and crisp, about 4 minutes. Drain the chicken on paper towels and immediately add to the sauce along with the scallions. Cook just until coated, about 30 seconds. Serve right away, with steamed broccoli and rice.