I didn't realize that I have a large family until someone pointed it out to me. To me, it's normal to have anywhere from 3 to 12 birthdays in a month... that we have a birthday dinner on a Sunday to celebrate 3 birthdays that occurred in one week. We don't do this not only once, not only twice but three times a year.
Wow, re-reading that made me realize how completely insane that actually is. No wonder people look a little frazzled when they meet all of us. Their brains must short circuit or something. Especially anyone who marries into the family, they must wonder what the hell they will be getting into... a cult, some weird religious sect, a tribe? Maybe, just, maybe we should stop procreating. It's a thought.
Anyways, lots of birthdays mean lots of cake if you are into that sort of thing. And here's the deal, this basic cake recipe with a few adaptations can be made into different cakes (for example: Friday's recipe will feature this batter but will wind up being a chocolate peanut butter cake). That means at one party to celebrate three birthdays, everyone can have their own cake! I call that a win-win situation for the person who bakes
and
whoever birthday it is this week.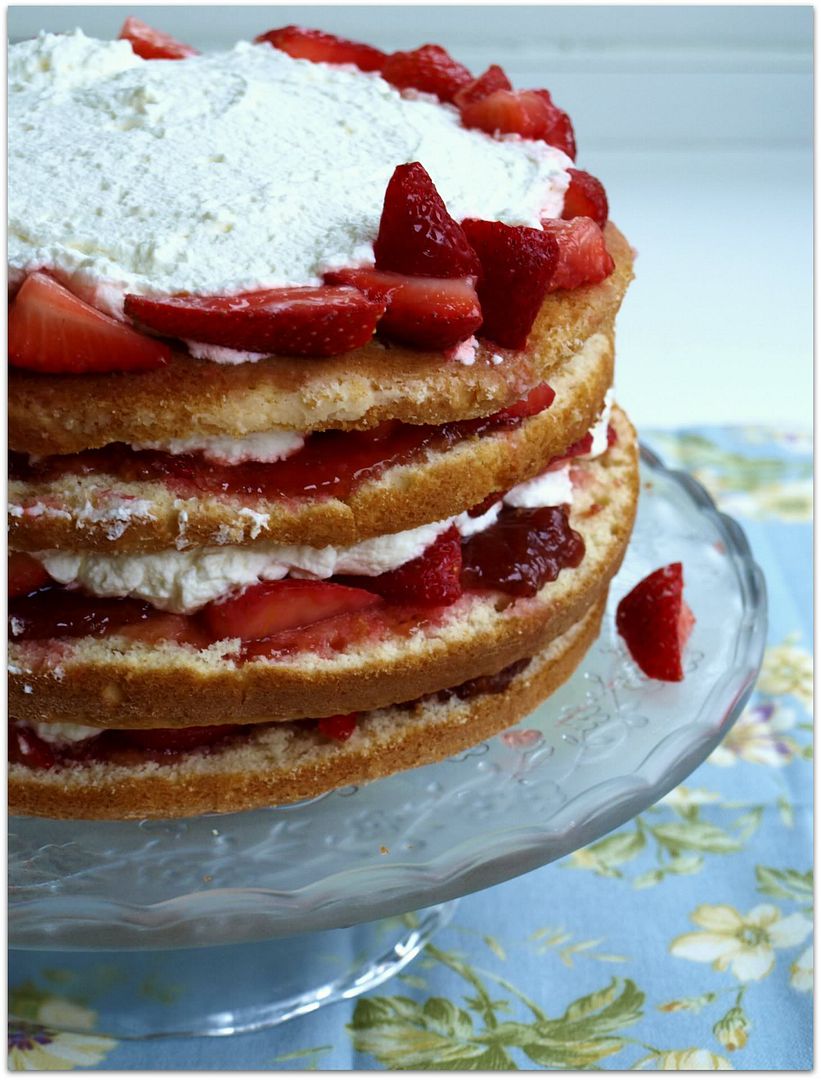 This cake is an elegant tall strawberry shortcake. Don't skimp on the jam.
best butter cake
: the sunset cookbook
makes 2 cakes (8 inches each)
16 servings total
2 1/4 cups cake flour
2 1/2 teaspoons baking powder
1 teaspoon salt
1 1/4 cups sugar
about 1/2 cup unsalted butter, at room temperature
2 large eggs
2 teaspoons vanilla extract
2/3 cup milk
Preheat oven to 350°. Sift flour, baking powder, and salt into a medium bowl; set aside. In the bowl of a stand mixer, beat sugar and 1/2 cup butter until creamy. Crack eggs into a small dish (do not beat) and add vanilla. Add eggs to the butter mixture 1 at a time, scraping down the inside of the bowl as needed. Beat in flour mixture and milk in alternating batches, starting and ending with the flour and making sure each addition is fully incorporated before adding the next.
Butter and flour 2 round 8-in. cake pans. Divide batter evenly between pans.
Bake until golden brown and a toothpick inserted in the center of each cake comes out clean, 20 to 25 minutes.
Cool cakes 5 minutes. Invert onto a rack, remove pans, and let cool to room temperature, at least 40 minutes.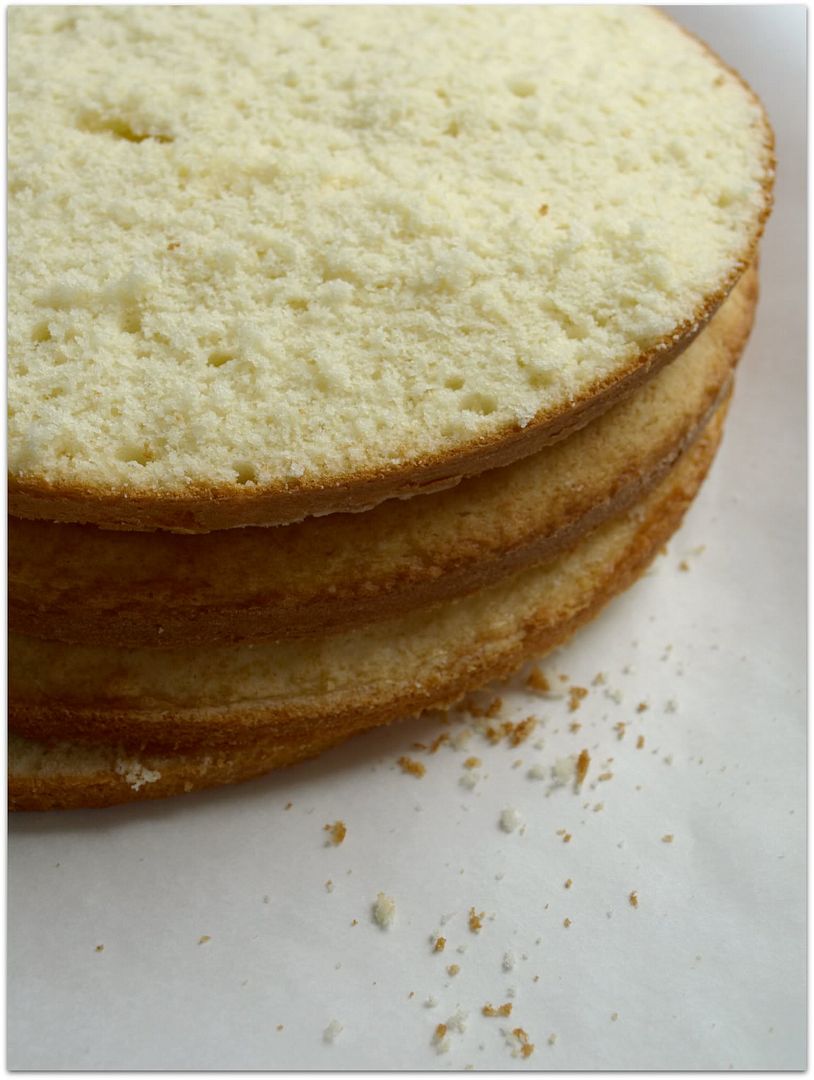 strawberry tall cake
: the sunset cookbook
filling
:
4 cups quartered strawberries
6 tablespoons sugar, divided
1 tablespoon finely shredded lemon zest
1 tablespoon fresh lemon juice
2 cups heavy cream
best butter cake (recipe above), cooled
6 ounces good quality strawberry jam
make filling
:
In a large bowl, combine strawberries, 2 tbsp. sugar, the zest, and juice. Let sit 10 minutes.
In a medium bowl, whisk cream with remaining 4 tbsp. sugar until it holds a stiff peak.
assemble cake
:
Using a serrated knife, slice both cake layers in half horizontally. Set rounded tops aside to use as middle layers. Dollop 1 tbsp. whipped cream onto the center of a cake stand (to hold cake in place). Place 1 of remaining layers on stand, cut side up. Spread with about 3 tbsp. jam. Sprinkle with about one-quarter of the sweetened strawberries, along with some juice. Then dollop one-quarter of the cream over strawberries. Repeat with second and third cake layers, using the reserved rounded tops.
Place the remaining layer on the top of the cake, cut side down. Mound the remaining whipped cream in the center and spread to about 1 in. from the edge, then sprinkle with remaining strawberries.