I never in a million years thought I would post about kittens. I would generously say I am not exactly a cat person. You live with a cat who's been excessively meowing (middle of the night, during the day, the cat. will. not. shut. up. EVER!) for over ten years, you wouldn't be very fond of cats either.
(The kitty on the far right is saying... awwww come on lady. seriously, how can you resist me? I. AM. CUTE.)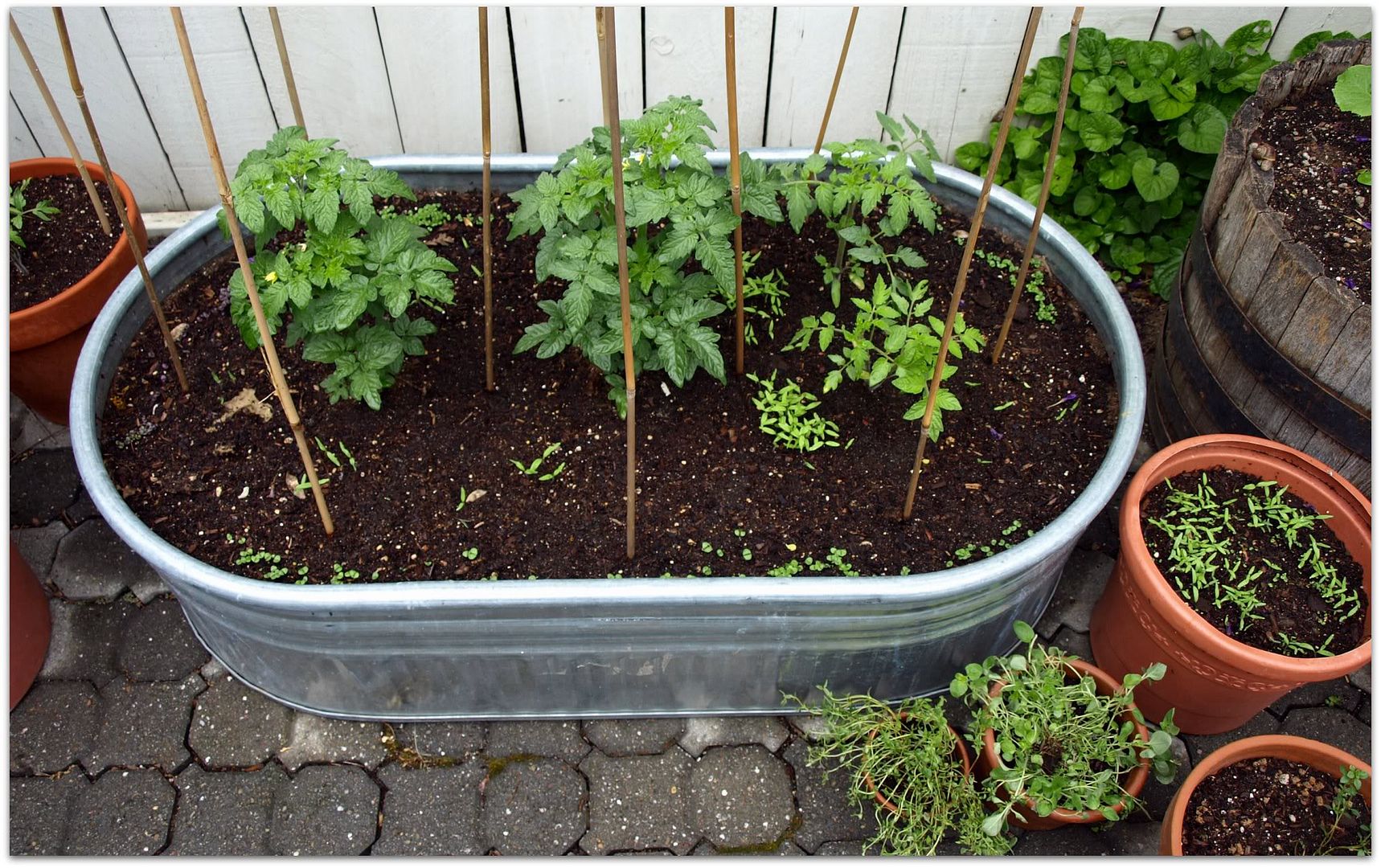 Wednesday afternoon, I was out checking out all my plants, making sure they were watered and getting rid of the snails. Does it sound strange to say I have a snail infestation? Almost as bad as the
ANTAPOCALYPSE of 2011.
Anyways, back to what I was saying... I was out puttering around and I heard meowing from the wood pile behind our garage. Of course, I have to go check it out and there they are. Three little kittens. Cute but I figure Mother Dear is going to come back. So I leave them alone but keep a weary eye on them.
By Sunday no Mother Dear. Maybe making a pie? Who knows?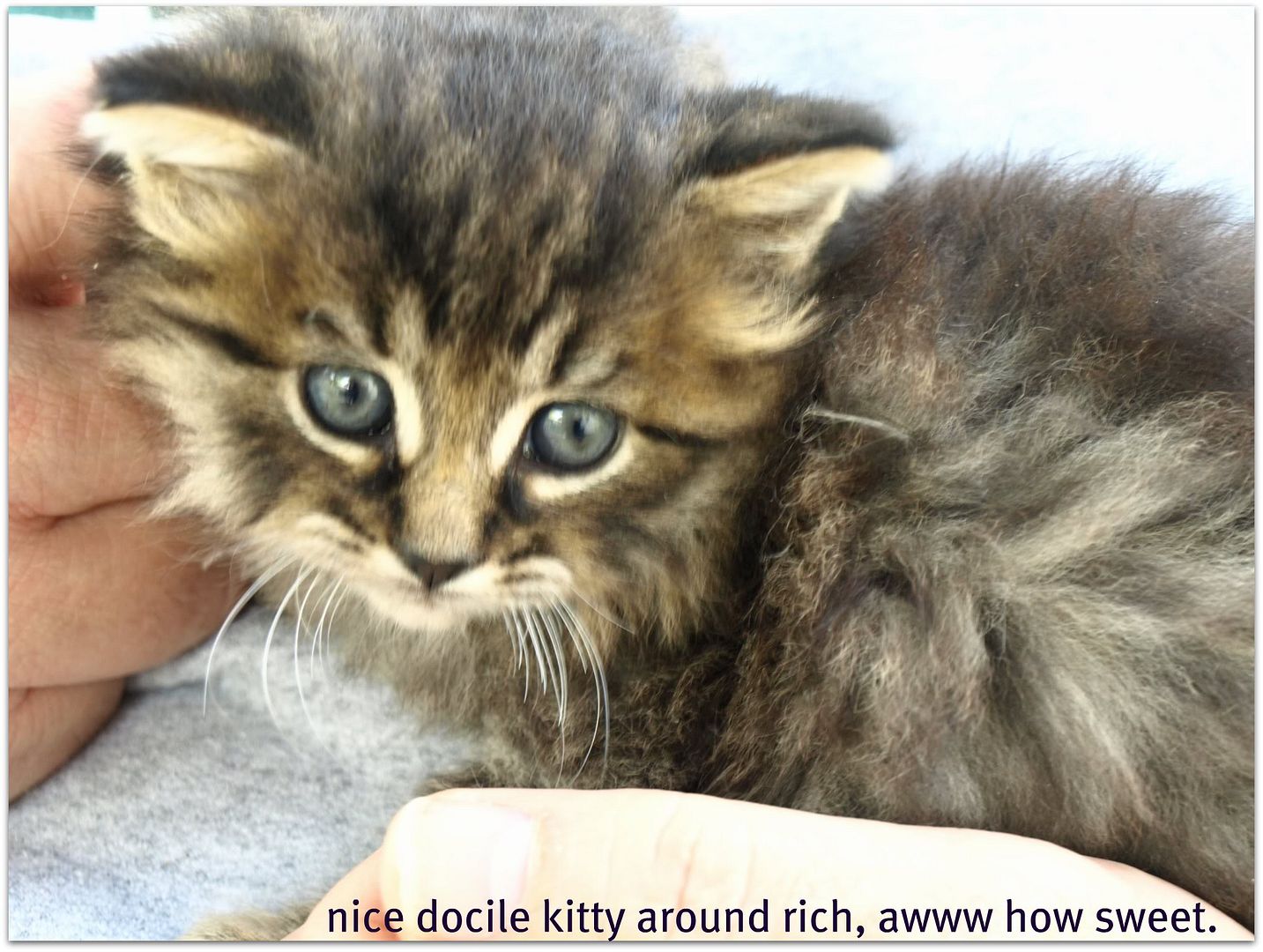 Rich has a soft spot for animals. Big ol' tough guy can coo better than anyone I know. He's been feeding them and cuddling with them. Especially this one. He loves Rich.
Absolutely
hates
me. I even get near it and it's like I am Damien or something. It will even try to take swipes at me. It is like every stereotypical horror movie. I walk by and the cat starts hissing, hackles raised, trying to claw my eyes out.
Which is making me wonder if I am actually possessed?
Can you guess which one Rich wants to keep?
He thinks it's funny. I think it's a bad, bad omen. Seriously.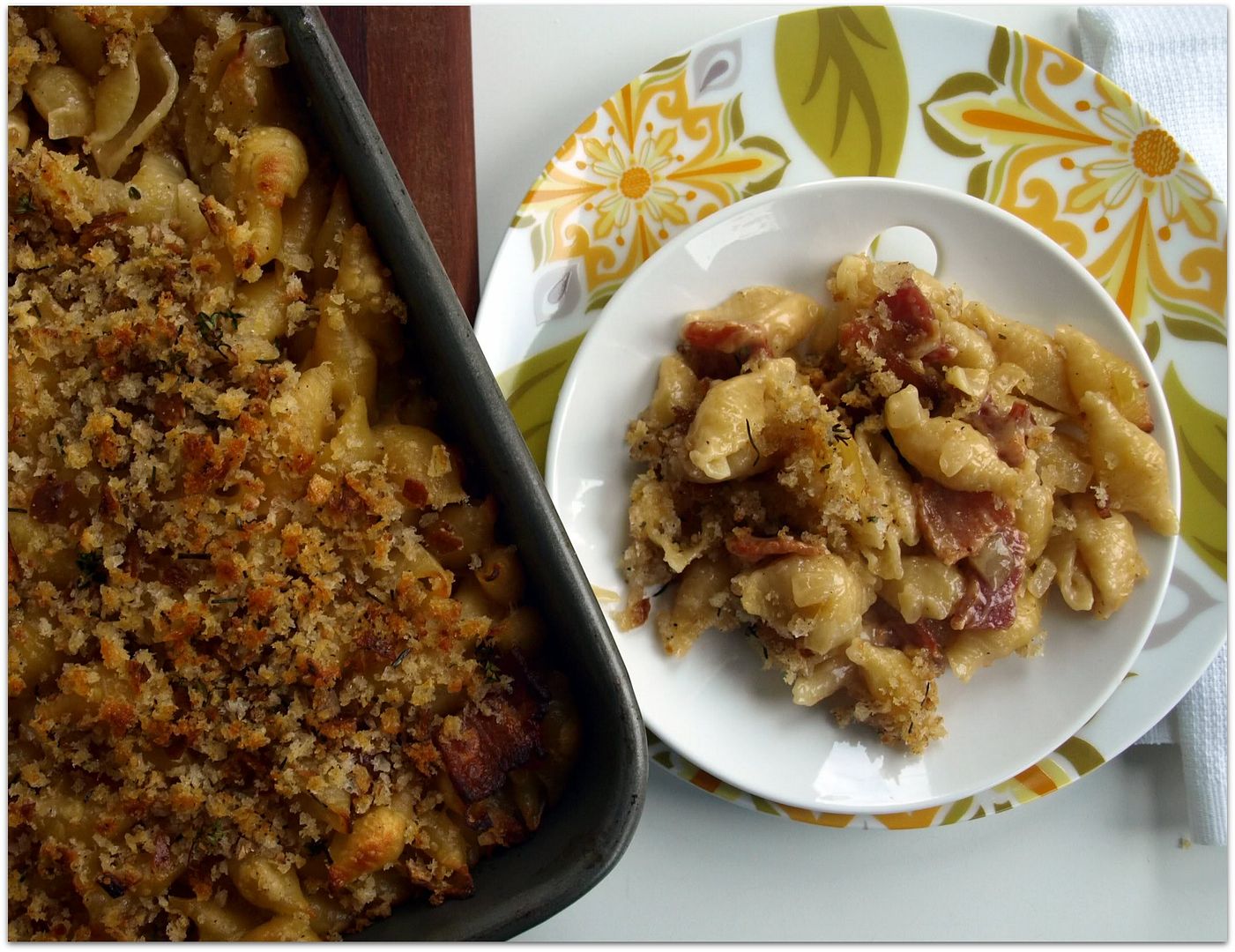 * originally posted this recipe November 9, 2007. (before i had a camera)so i thought it would be a good idea to get some of those recipes actually photographed and reposted.
macaroni and cheese: tyler florence
kosher salt
1 pound elbow macaroni or shells
4 cups milk
2 or 3 sprigs thyme
4 cloves garlic, smashed and divided
3 tablespoons unsalted butter
3 tablespoons all-purpose flour
5 1/2 cups shredded sharp white Cheddar
freshly ground black pepper
1/4 cup chopped flat-leaf parsley
4 slices bacon, cut crosswise into thin strips
1 large onion, diced
2 garlic cloves
smashed leaves from 1/4 bunch fresh thyme
Bring a pot of salted water to a boil over high heat. Add the macaroni and cook for 8 to 9 minutes, until al dente. Drain.
Preheat the oven to 400 degrees F.
In a small saucepan heat the milk with the thyme sprigs and 2 garlic cloves. Melt the butter in a large, deep skillet over medium-high heat. Whisk in the flour and cook for about 1 minute, stirring constantly, to keep lumps from forming. Strain the solids out of the milk and whisk it into the butter and flour mixture. Continue to whisk vigorously, and cook until the mixture is nice and smooth. Stir in the 4 cups of the cheese and continue to cook and stir to melt the cheese. Season with salt and pepper. Add the cooked macaroni and the parsley and fold that all in to coat the macaroni with the cheese mixture. Scrape into a 3-quart baking dish and sprinkle with the remaining 1 1/2 cups cheese. Bake for 30 minutes, or until hot and bubbly.
While that bakes, heat a saute pan. Add the bacon, render the fat and cook until crispy. Add onion, garlic and thyme leaves and cook for about 5 minutes to soften the onion. Season with salt and pepper.
To serve, scatter the bacon mixture over the mac and cheese. Use a big spoon to scoop out servings, making sure you get some of the smoking bacon mixture on each spoonful.