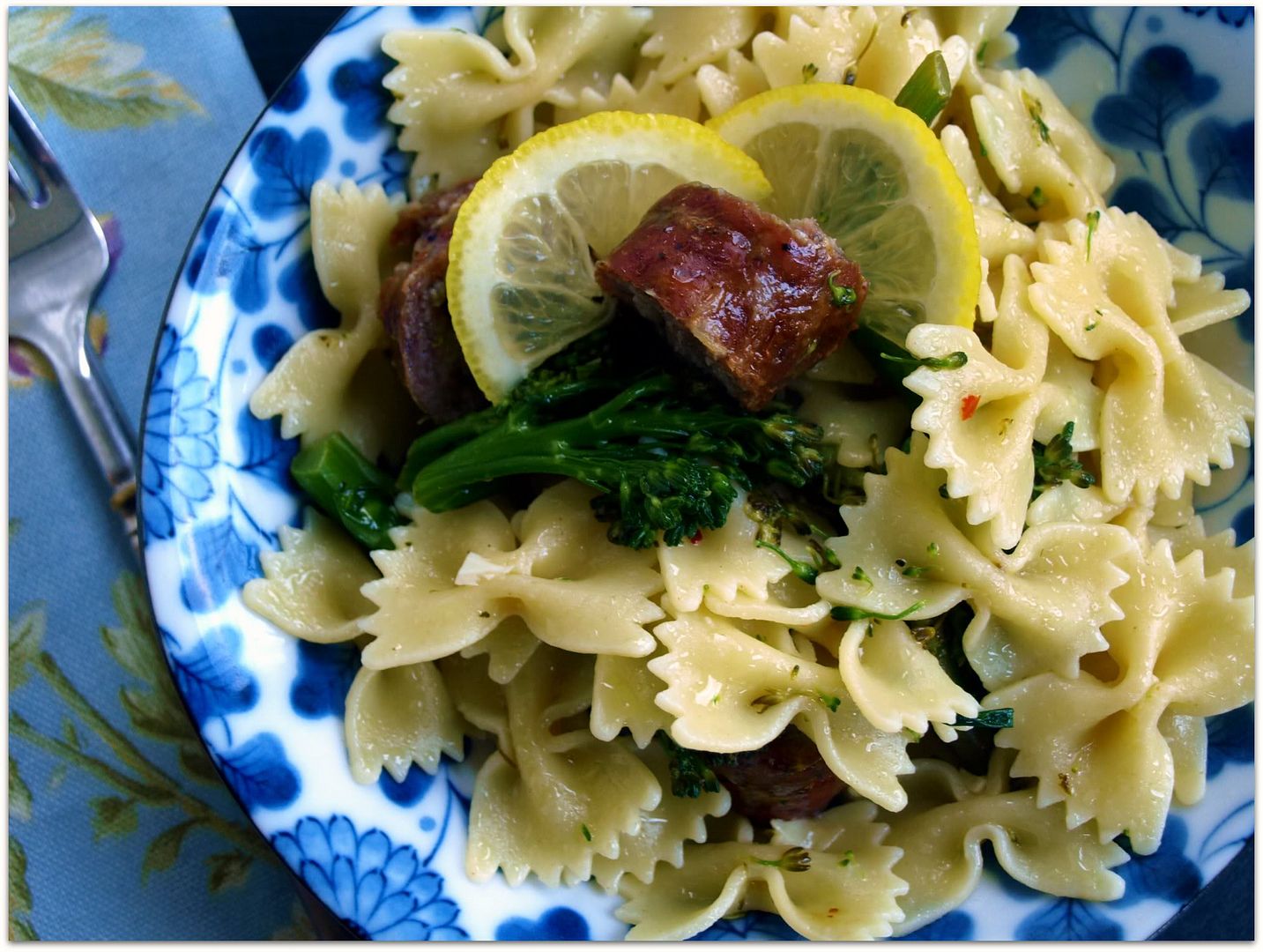 So this is probably the strangest book review I have done so far.
I'll admit a couple things right here and now... if I saw this book at a bookseller or on my Amazon recommendation list, I would have passed it up. Pink predominantly on the cover, Big Bowl of Love as a title, and the pesky Oprah Winfrey endorsement sticker and blurb on the front. Everything screams chick-lit cookbook. Everything screams (to me) run away, run far far away.
Oh yes, I just judged a book on it's cover.
Tsk tsk. How stupid am I? But more on that in a second.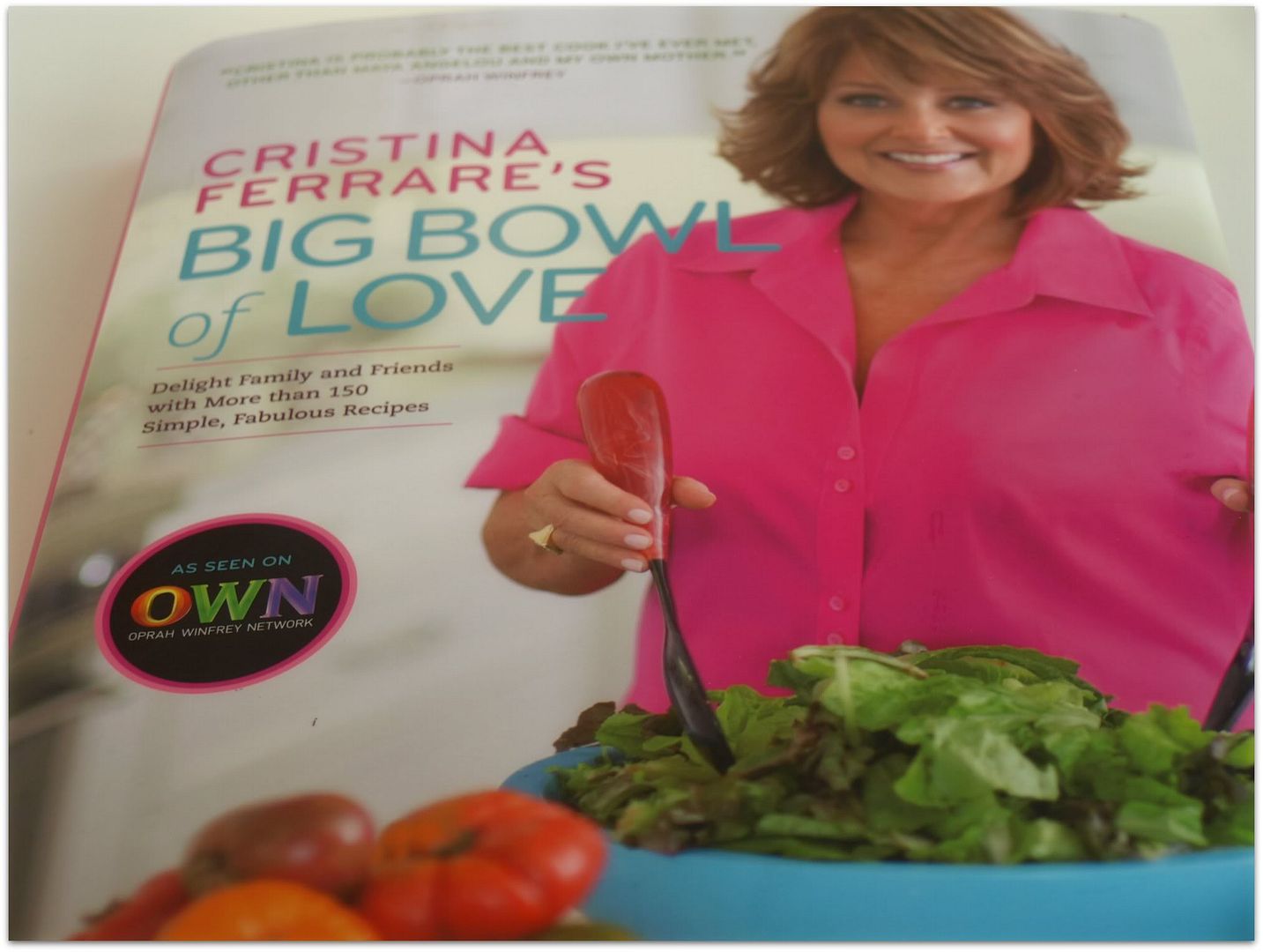 The reason I reviewed it was because of Todd and Diane from
White on Rice
. The PR firm for Cristina Ferrare contacted me and said (not really but it's my way of complying with
FCC blogging
disclosure guidelines
) 'Hey! You know these bloggers. They took the pictures. They gave us your name. Review the book. We'll send you a copy.' I said, 'Sure.'
Because I know that Todd and Diane do good work. They are good, kind people, who put their heart, soul, and humor into everything they do. And so no matter what I thought of a cover (stupid me) it had to be good.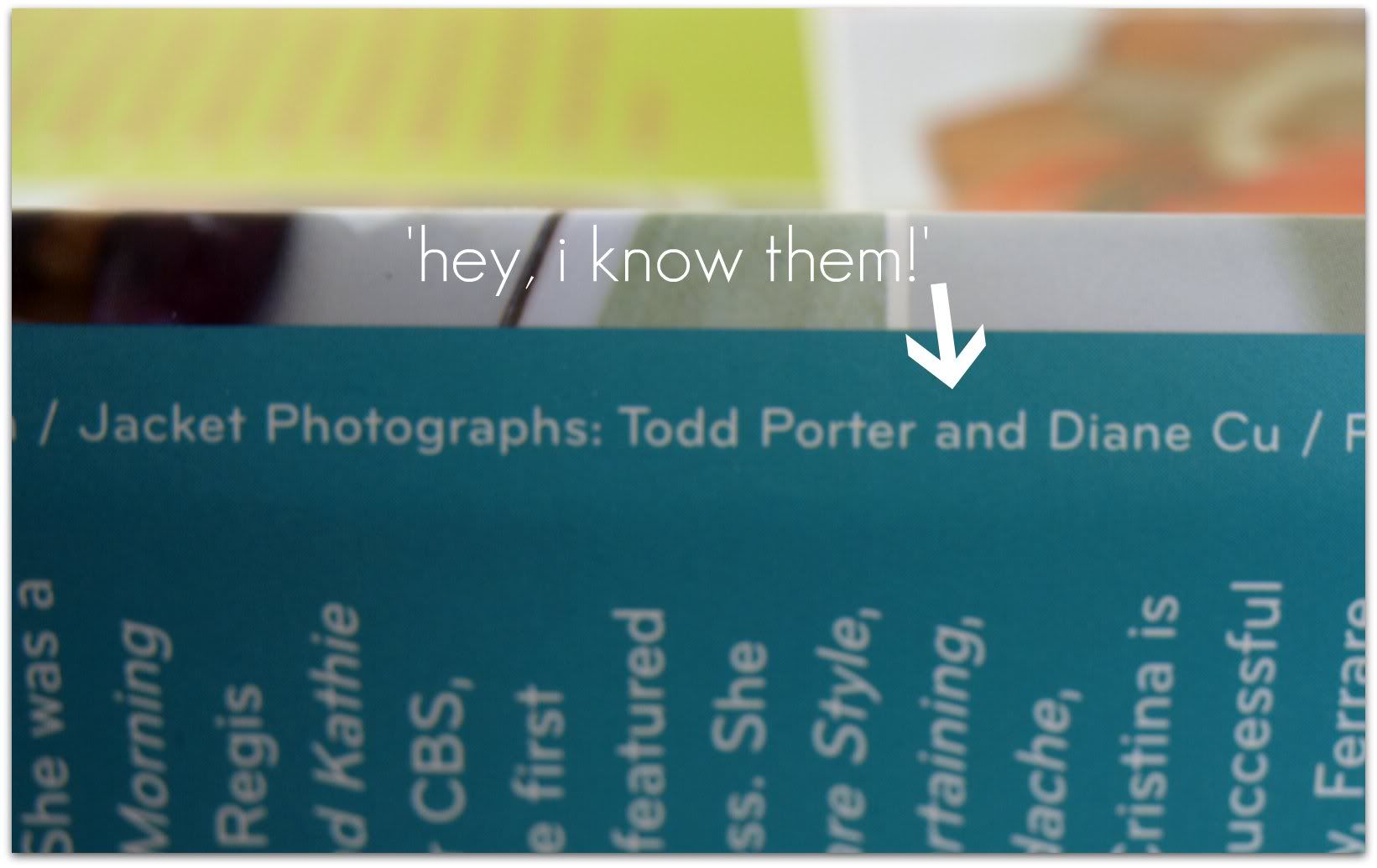 Also, it gave me a thrill to see Todd and Diane's name in print. I don't personally know
many
anyone who has put something out in print. I adore books and the printed word so anything people I consider friends and mentors have their name associated with a book, I'm so happy. That's a huge accomplishment.
Next time I see them, I will be asking them to sign my copy. All fan girl like.
Now let's do a cookbook review.
Pictures are gorgeous. Clear, simple and direct... JUST LIKE THE COOKBOOK. Also it oozes kindness, low stress, food is about sharing. I am all for that. I also love a cookbook that has a range of recipes: Italian, Greek, American, Mexican, Asian, Vegetarian. It's all in there and what's even better about this book is that most recipes are great solid workhorse weeknight meals. I know some of you are thinking, 'Meh.' but I would argue that's when we need books like this when you don't have a weekend to shop and prepare for a meal. A few recipes I have bookmarked are:
Avgolemono Soup with Orzo
Bacon, Lettuce, and Tomato Soup
Chicken Breasts Grilled with Spicy Orange-Ginger Glaze
Roasted Sea Bass with Tomatoes, Fennel, Olives, and Capers
Plus the recipe I made last night.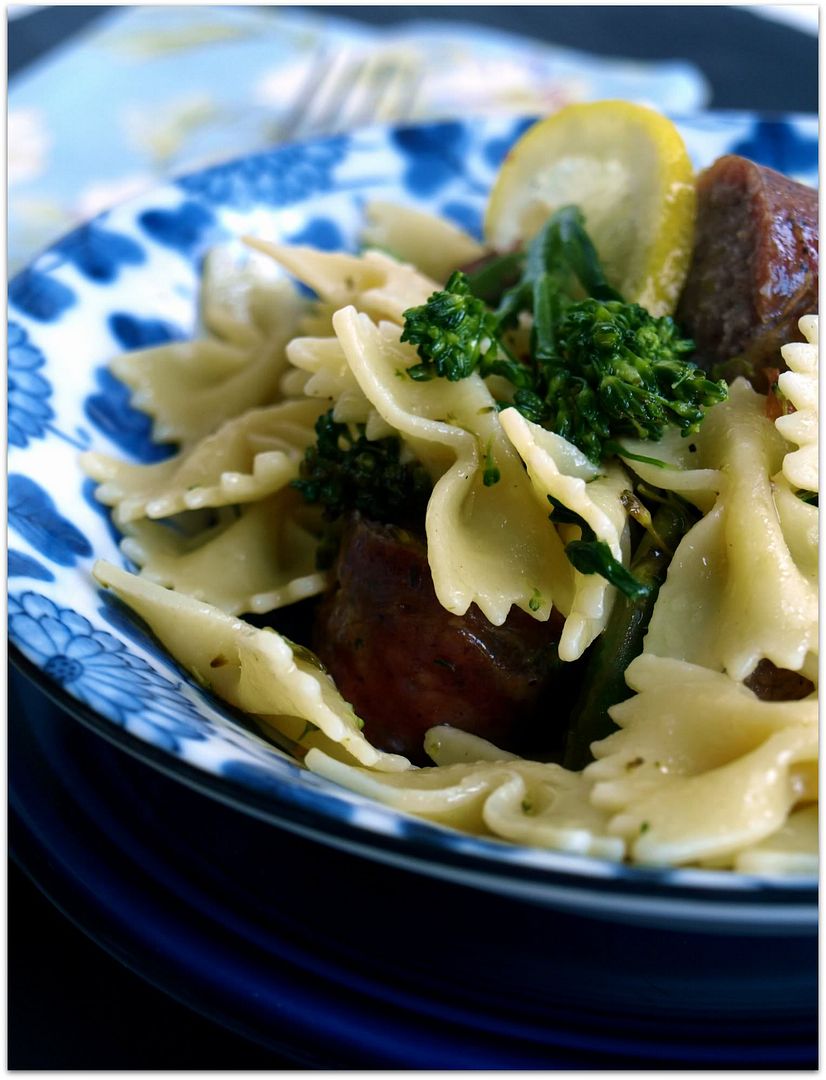 orecchiette with broccoli rabe and sweet italian sausage
: cristina ferrare's big bowl of love
serves: 6
2 pounds of broccoli rabe
4 cups water
1/3 cup extra virgin olive oil
3 cloves garlic, sliced but not too thin
1 teaspoon kosher salt
3 sweet Italian sausages
8 ounces orecchiette
1/2 teaspoon red pepper flakes
3 tablespoons fresh lemon juice
1 lemon, sliced thin (really thin)
Preheat oven to 400 degrees. Place sausages on a baking tray and bake for 30-40 minutes, turning a few times to ensure even cooking. Remove sausages from the oven and let rest for 10 minutes before cutting them into 1 1/2 inch pieces.
Cut stems off broccoli rabe, along with any discolored leaves.
Bring the four cups of water to a boil, add the broccoli rabe and cover. Boil until tender. Drain in a colander, rinse in cool water, and leave to continue to drain for 5 minutes. Use the back of a wooden spoon to press more water out.
Heat a heavy skillet on high heat. Add the olive oil and the garlic, and saute just until the garlic turns golden. Immediately add the broccoli rabe, and mix well. Add the salt and mix again. Remove from heat and set aside.
Cook the pasta according to the package directions. Drain the pasta and place it back into the pot you boiled it in. Turn the heat to medium high, add the broccoli rabe, cut up sausages, and red pepper flakes, and mix well. Add more kosher salt and red pepper flakes if you like. Mix in lemon juice and garnish with a slice of lemon. Serve immediately.
:::
a couple of notes:
I doubled this recipe.
I couldn't find orecchiette (little ears) at my favorite Italian deli/store when I went to pick up the Italian sausage, I didn't feel like running to 5 different grocery stores to find pasta so this is why you are seeing farfalle in this dish. The orecchiette would be a much better shape for this, find it if you can.
I added a little salt and lemon to the 4 cups of water that I cooked the broccoli rabe in.
When adding the lemon juice to the pasta mixture, I also added zest from 1/2 of the lemon.
Eat the thinly sliced lemon with the a little bit of pasta, rabe, and sausage all together. Flavor explosion.
:::
Tasting notes:
If you have been reading me for any bit of time, you know dishes that mix bitter, spicy, sweet, acidity all together are my favorite kind of meals. This meal will go on heavy rotation here at evil chef mom, it was that good.
Also: lesson learned. I WILL NOT JUDGE A BOOK BY IT'S COVER EVER AGAIN.
:::
Still with me? Want to win a copy of this book. Leave a comment. Become a fan of
evil chef mom
on facebook (that will get you two entries automatically). You can leave as many comments you want. Tell me about a book you wrongly judged. Leave me a funny comment. Leave a comment telling me about how dumb I am for judging a book by it's cover. Say whatever. Winner will be chosen by the Random Number Generator and announced on Monday April 18th.