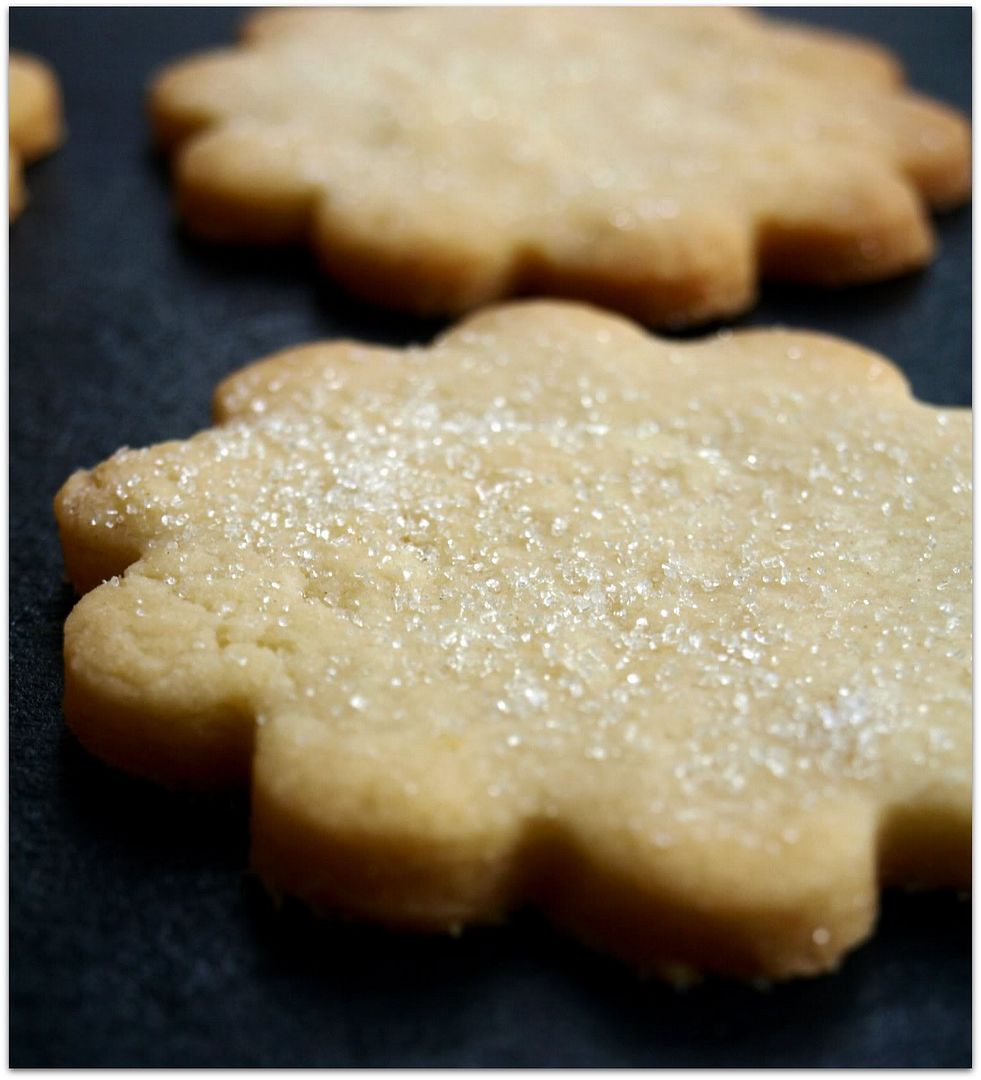 I don't know how you feel about molecular gastronomy, 10 course meals of fancy food, or even cooking like that or for that matter highly stylized food photography. Me? If someone offered me a meal at
Alinea
or
NOMA
, wanted to give me some cooking lessons in how to
sous vide
, or lessons in how to take fancy pictures I wouldn't say no but in the end I am pretty sure that my photos and my food would revert back to pretty much like my personality, 'This is who I am take it or leave it.'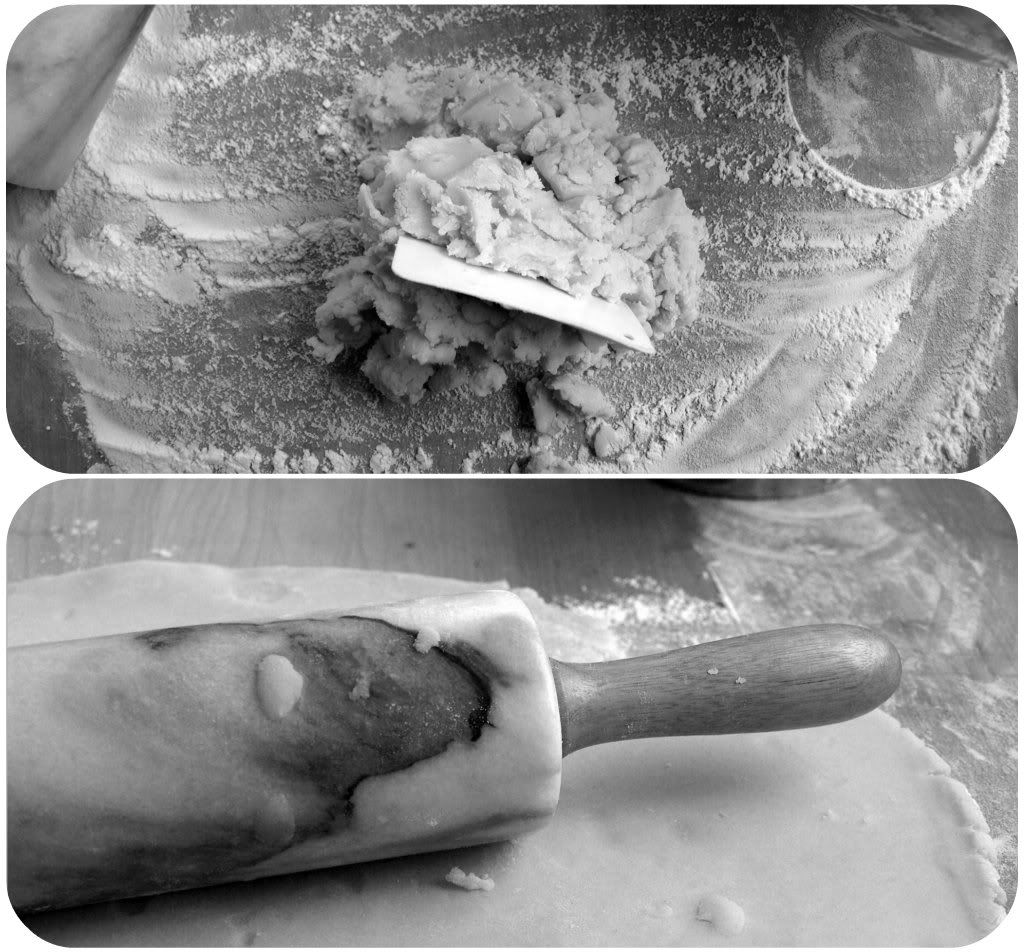 (there is always a but)
But these cookies, these cookies make me want to shoot pictures outside on a rustic picnic table sprinkled with tiny flowers, pastel linens, fancy china, white lace table clothes, beautiful antique crystal flutes fizzy with champagne, maybe some green glass jelly jars filled with ice water with thin slices of lemon and cucumber, models wearing
Lily Pulitzer
dresses and lord knows what else.
These cookies will make you fantasize about pretty stuff.
Roll your eyes now, it's ok, trust me I understand. I read that last part and gagged a little bit also. If the queen came today. I'd serve her these cookies. Easy, elegant, the word lovely popped into my head after the first bite. Roll your eyes again but if someone comes by and slaps you on the back and your eyes stay that way, it's not my fault.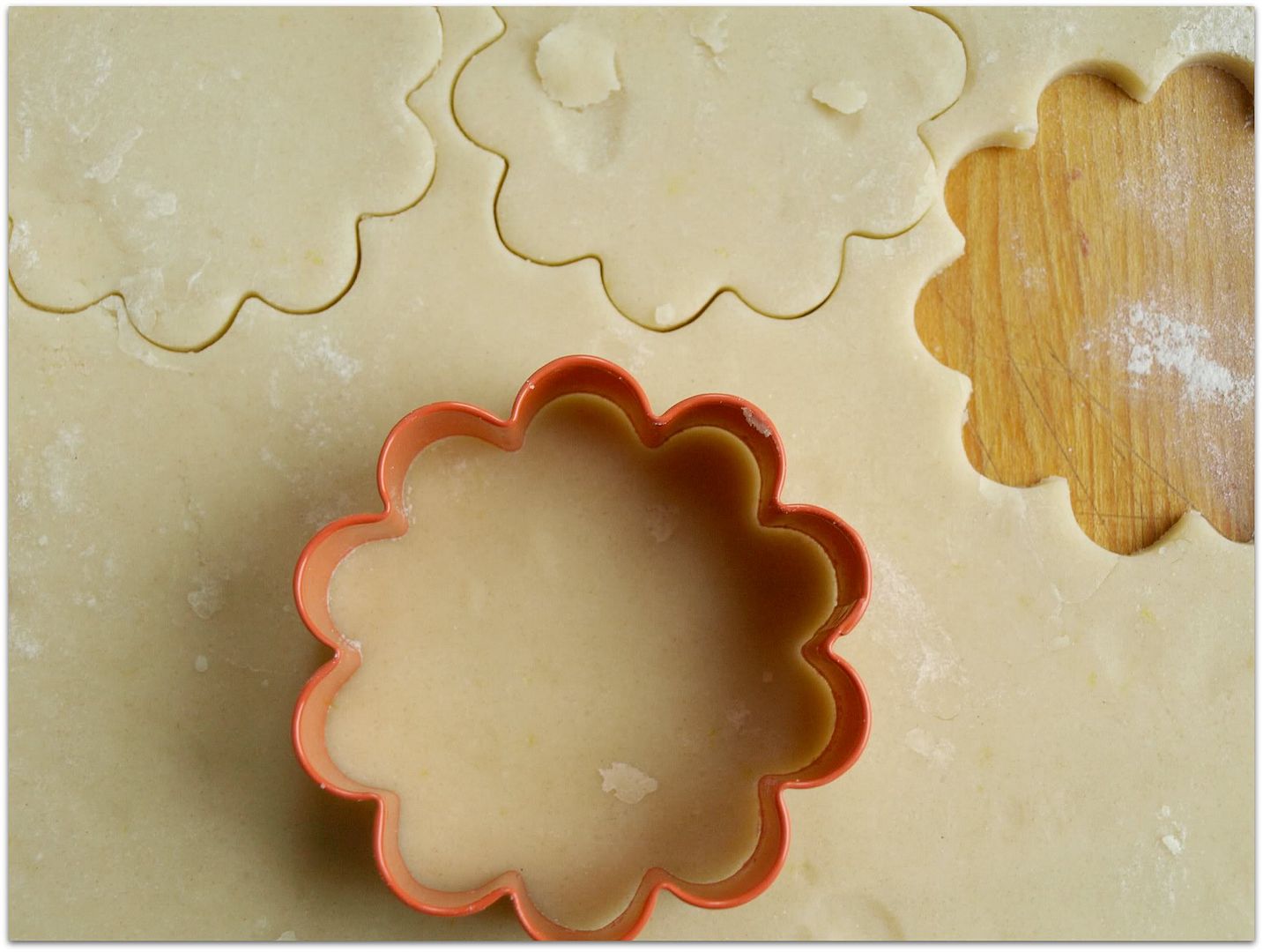 a couple of notes:
this dough is super easy to work with just make sure to keep a flour beside you to use on the rolling pin, cutting board, and to dip your cookie cutter in between cutting the dough into shapes.
i have made a few batches using different shapes. i would recommend using a circular fluted cookie cutter (that particular cookie cutter held the best shape)
rebecca from foodie with family swears by a scottish old lady's substitution of 1/2 all-purpose flour and 1/2 rice flour. it will give the cookies a very delicate flavor and crumb.
you could also try:
dipping half of the cookie into some dark chocolate
little thyme or rosemary into the dough, finely minced
substituting different citrus zest in place of lemon
a little almond extract instead of vanilla
lavender sugar, if you are into that sort of thing
lemon sugar
candied citrus peel
i haven't tried any of the substitutions or add-ons because i was kind of scared of messing with the recipe not because i was afraid to ruin it but because i was afraid of if i started messing around with the recipe it would morph into something entirely different.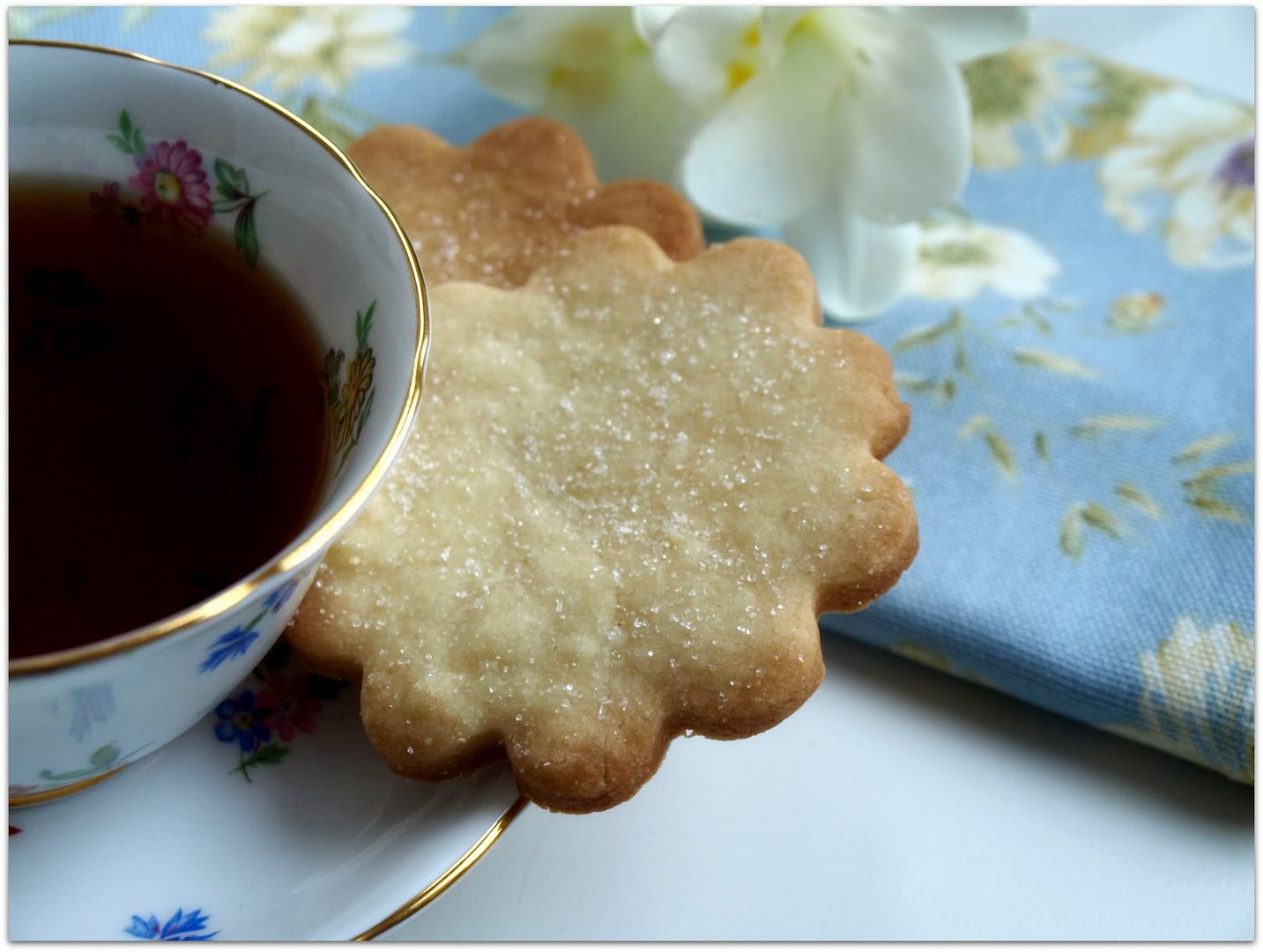 [this is as pretty as it's going to get]
buttery shortbread
:
sarabeth's bakery from my home to yours
make about 2 dozen
2 sticks unsalted butter at room temperature, cut into 1/2 inch cubes
1/2 cup superfine sugar
1/2 teaspoon vanilla extract
zest of 1/2 lemon
2 cups unbleached all-purpose flour
1/8 teaspoon fine sea salt
1/2 cup granulated sugar, for sprinkling
preheat oven to 350. position racks in center and top third of oven. line two cookie sheets w/ parchment paper.
beat butter in stand mixer fitted with paddle attachment on med. high speed until butter is smooth, about a minute. gradually add the superfine sugar, then the vanilla and lemon zest, mixing until light in color and texture, about 3 min. reduce speed to low. in thirds add flour and salt. mix, scraping down the sides of bowl until well combined, until dough cleans the sides of the bowl.
place dough on lightly floured work surface and knead briefly until smooth. dust work surface and dough with flour. roll out dough into a 1/4 inch thick rectangle.
using a 2 1/2 inch round fluted cookie cutter, cut out the cookies, and place them 1 inch apart on cookie sheets. gather scraps , roll out and do the same thing until all dough has been used. place cookies in fridge and let them chillax (if cookies have to rest and chill in the fridge they must be chillaxing) for 30 minutes.
bake, switching the position of the pans from top to bottom and front to back halfway through baking, until cookies and very lightly browned, about 15 minutes. remove from oven and immediately sprinkle cookies with gran. sugar. cool completely on the pans.