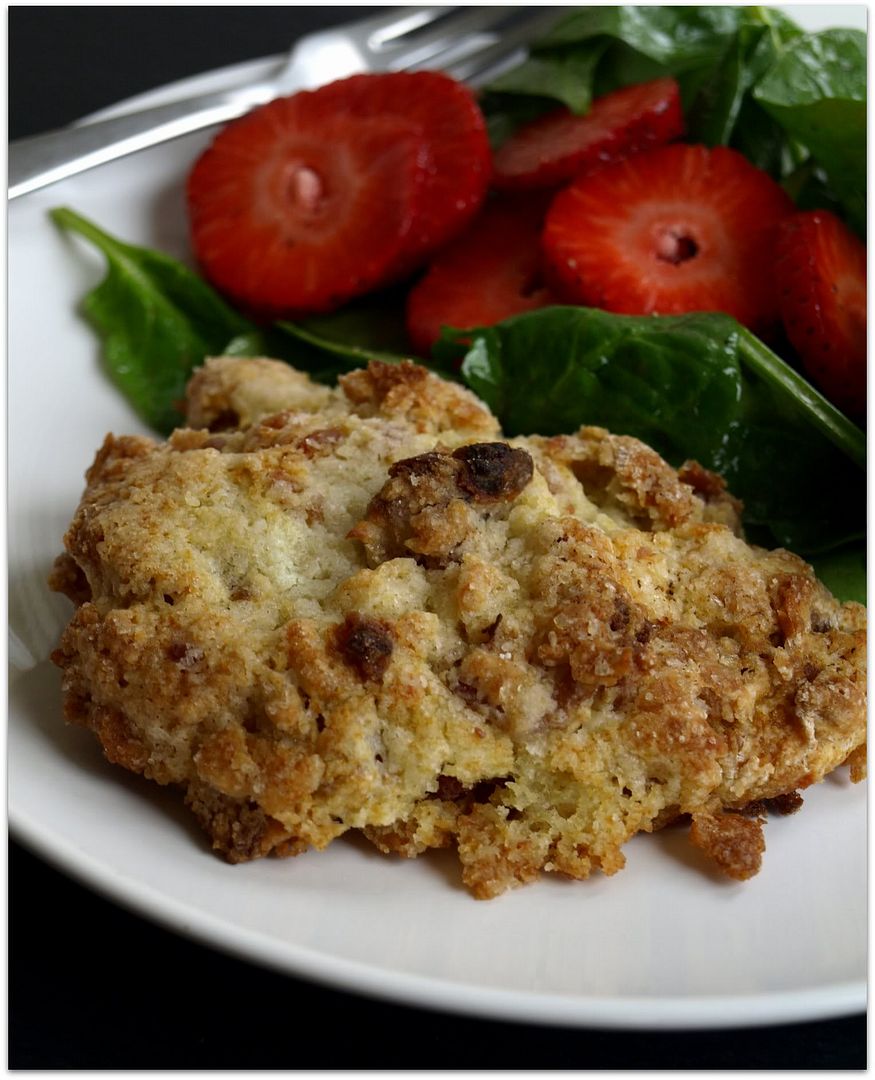 [tuesday's lunch.
spinach strawberry salad
and scones]
My body and brain are in cahoots, more so than usual. I mean they function well together but right now they are on strike against me. I'm fine, perfectly healthy but I took these two to Hawaii and now they are really angry at me.
I took them someplace warm and let them rest, stretch out and get some sleep, bask in the warmth and humidity. My brain and body were so happy and then I took them home to cold, rain (it's like build an ark rain), and wind. They revolted against me and shut down.
My brain sneered, 'You wanna write? Go ahead, try it. I DARE YOU.'
My body mocked, 'You took me to a warm place and then had the nerve to come back to the cold. For that you'll never be warm again.'
Commence evil laughter.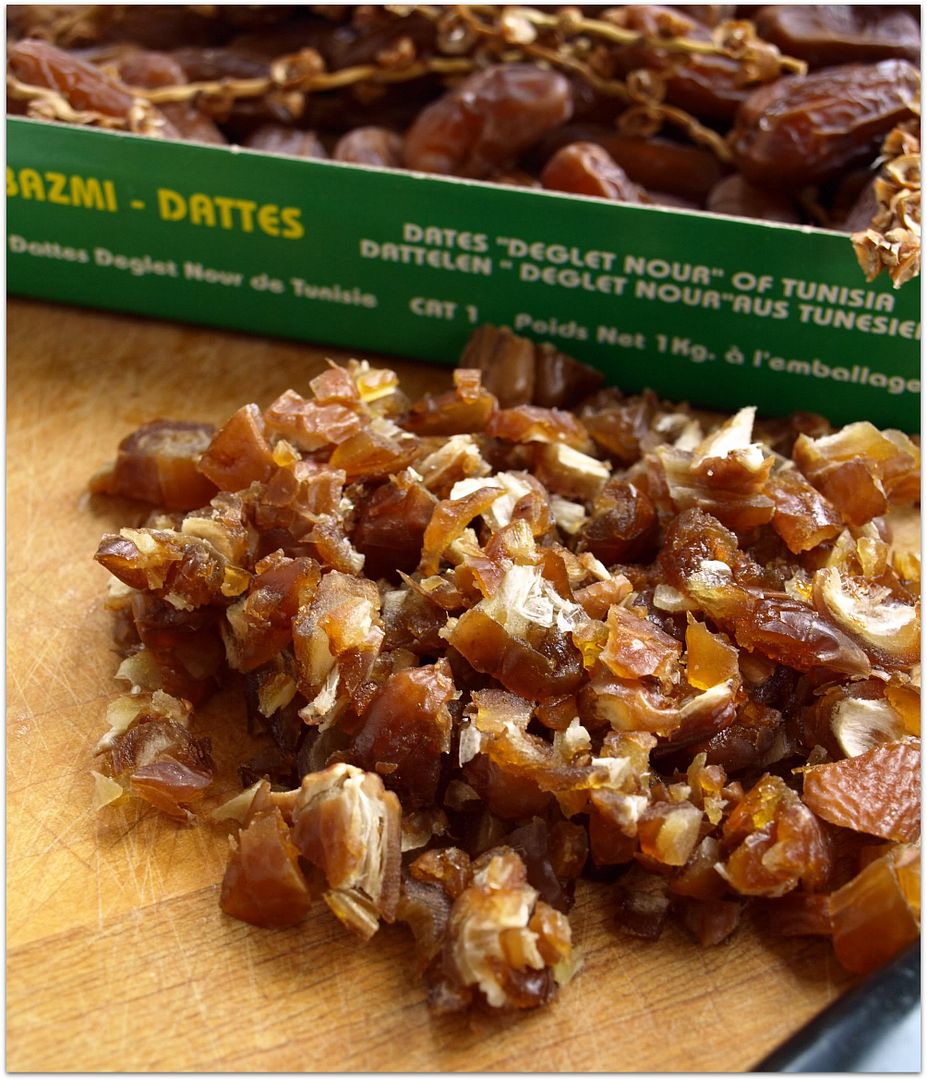 If I could have left them I might have and just brought them a t-shirt that says, 'My parents went to Hawaii without me and all I got was this lousy t-shirt!'
It would have served them right.
Anyways... that is my lousy excuse from withholding this recipe from you. I feel guilty because you really need to bake these this weekend. Warm scones with chewy sweet dates and crispy salty bacon folded into the batter will make your brain explode from pleasure.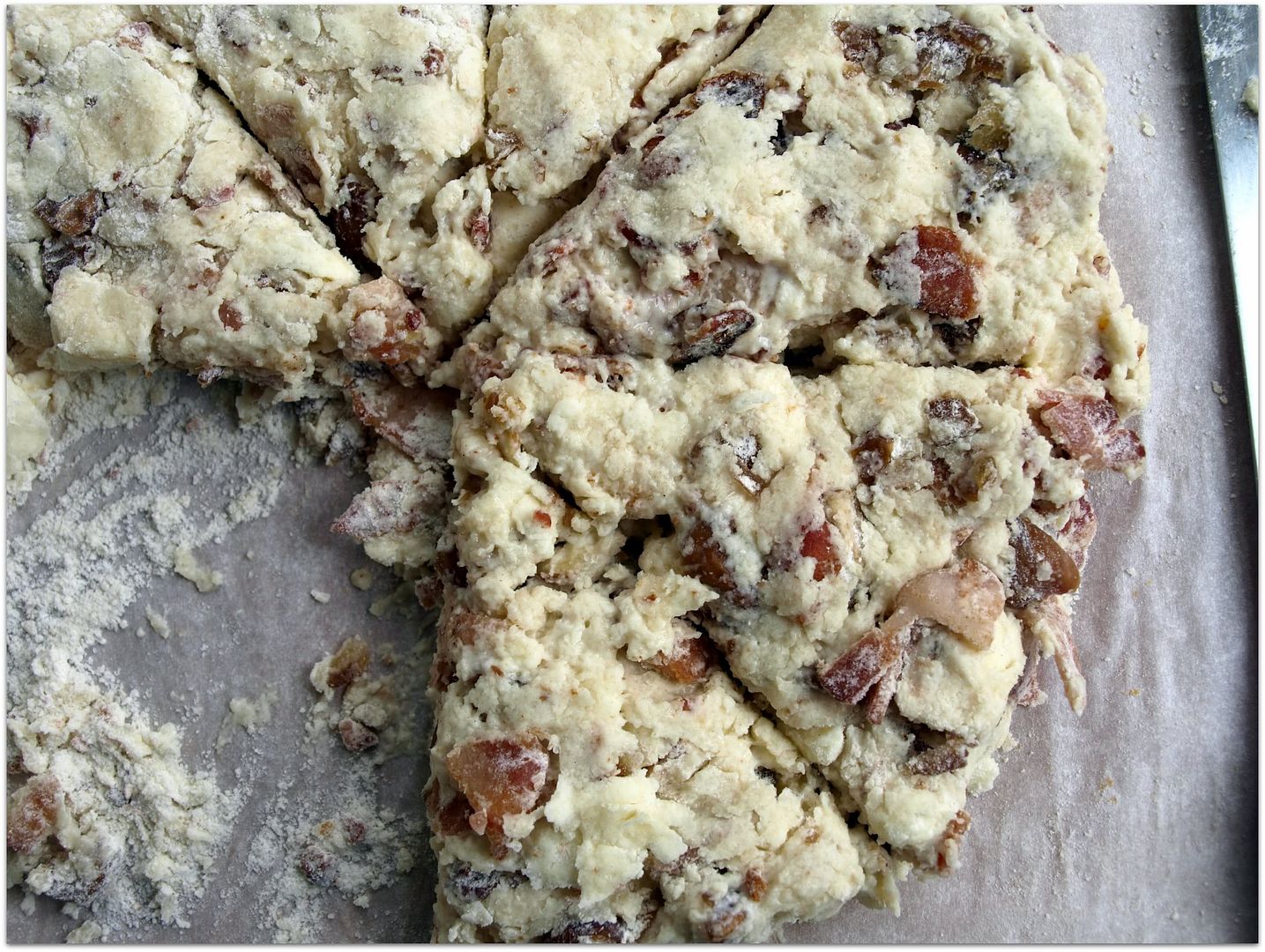 Ok... I want to be clear my scones look rustic compared to
these
or
these
and yes, I cut mine into wedges. I have gotten flak about this before, I think USA yuckiness were the words used. Look... I've never been to England, Ireland, or my homeland of Scotland. I have never has a proper scone, so please. please, please do not send me an email about how these are NOT traditional or how I am doing it wrong. The recipe said cut into wedges, I cut it into wedges. Make them first then email me.
Another note: something I learned from
orangette
and her book
a homemade life
... never knead the dough more that 12 times. That's it. If there is still streaks of flour, don't worry about it.
bacon and date scones
: bon appetit march 2011
makes 8
10 ounces thick-cut bacon slices
2 cups all purpose flour
1/2 cup sugar
1 1/2 teaspoons baking powder
3/4 teaspoon baking soda
1/2 teaspoon coarse kosher salt
3/4 coarsely chopped pitted medjool dates
1/2 cup(1 stick) chilled unsalted butter
2/3 cup buttermilk
raw sugar
Preheat oven to 400°F. Line baking sheet with parchment paper. Cook bacon in heavy large skillet over medium heat until cooked through but still tender and not crisp, turning occasionally. Transfer bacon to paper towels to drain; cool. Pour bacon drippings from skillet into small heatproof bowl and reserve.
Whisk flour, 1/2 cup sugar, baking powder, baking soda, and salt in large bowl. Coarsely chop cooled bacon. Add bacon and dates to flour mixture; toss to coat. Coarsely grate butter into flour mixture. Using fork, stir in butter. Add buttermilk; stir until large moist clumps form. Using hands, knead mixture briefly in bowl until dough forms.
Transfer dough to floured work surface. Pat into 8-inch round. Cut into 8 wedges. Transfer scones to sheet. (Cover and chill scones 2 hours. I skipped this part and my scones were wonderful but if you feel you the need to chill by all means chill. ) Brush with reserved bacon drippings. Sprinkle with raw sugar.
Bake scones until golden brown and tester inserted into center of scones comes out clean, 16 to 18 minutes. Serve warm or at room temperature.
A little note: One of the perks of writing a food blog or even just telling someone you love, love, love food is that people are willing to share just because they can. So I wanted to give a big shout out to the wonderful person who gave me a box of dates from Tunisia.
:::
Are you sick of me posting pictures of Kauai, yet?
No? Really, are you sure?
Ok.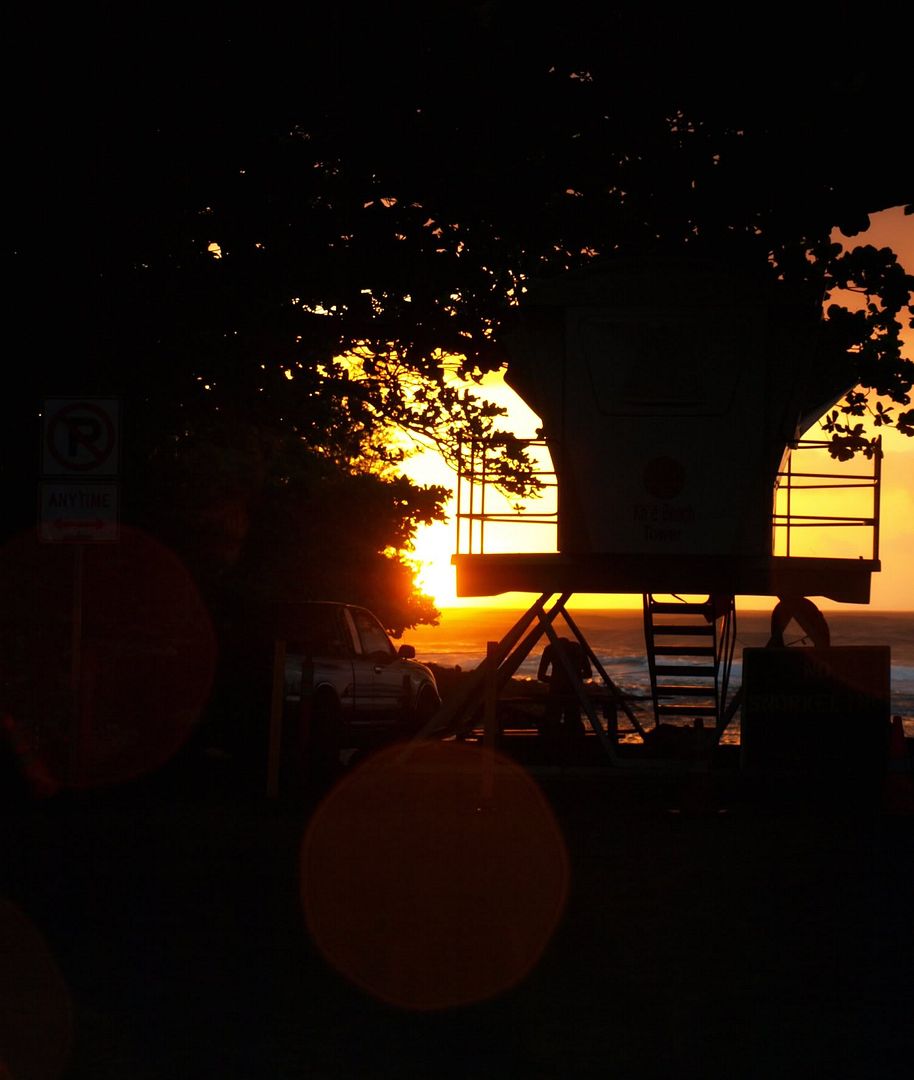 This is one of my favorites of Ke'e beach.
Mother Nature decided to pull out all the stops this trip. Earthquakes, tsunami, pods of humpback whales and even a
Hawaiian monk seal
.