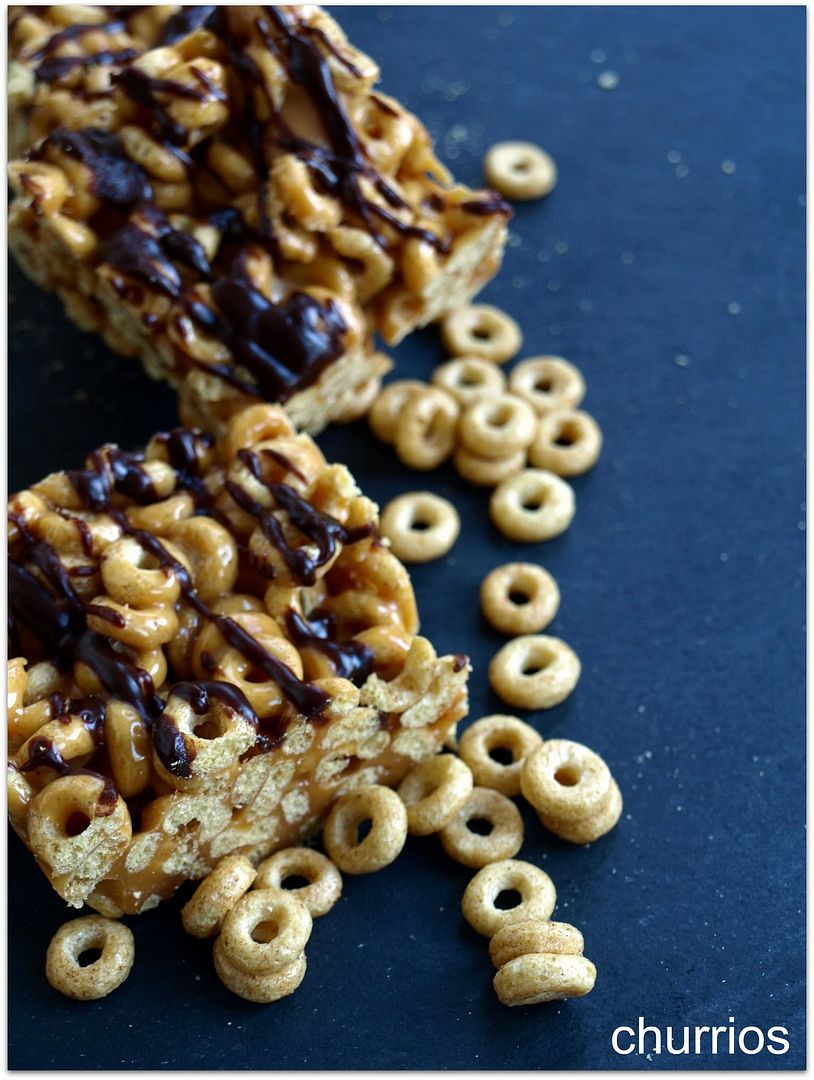 Hey everyone, I'd like to take a moment and introduce you to the Churrio. No, it's not a misspelling. This handsome fun loving gentleman is named Churrio. I'd like to tell you how we met cute.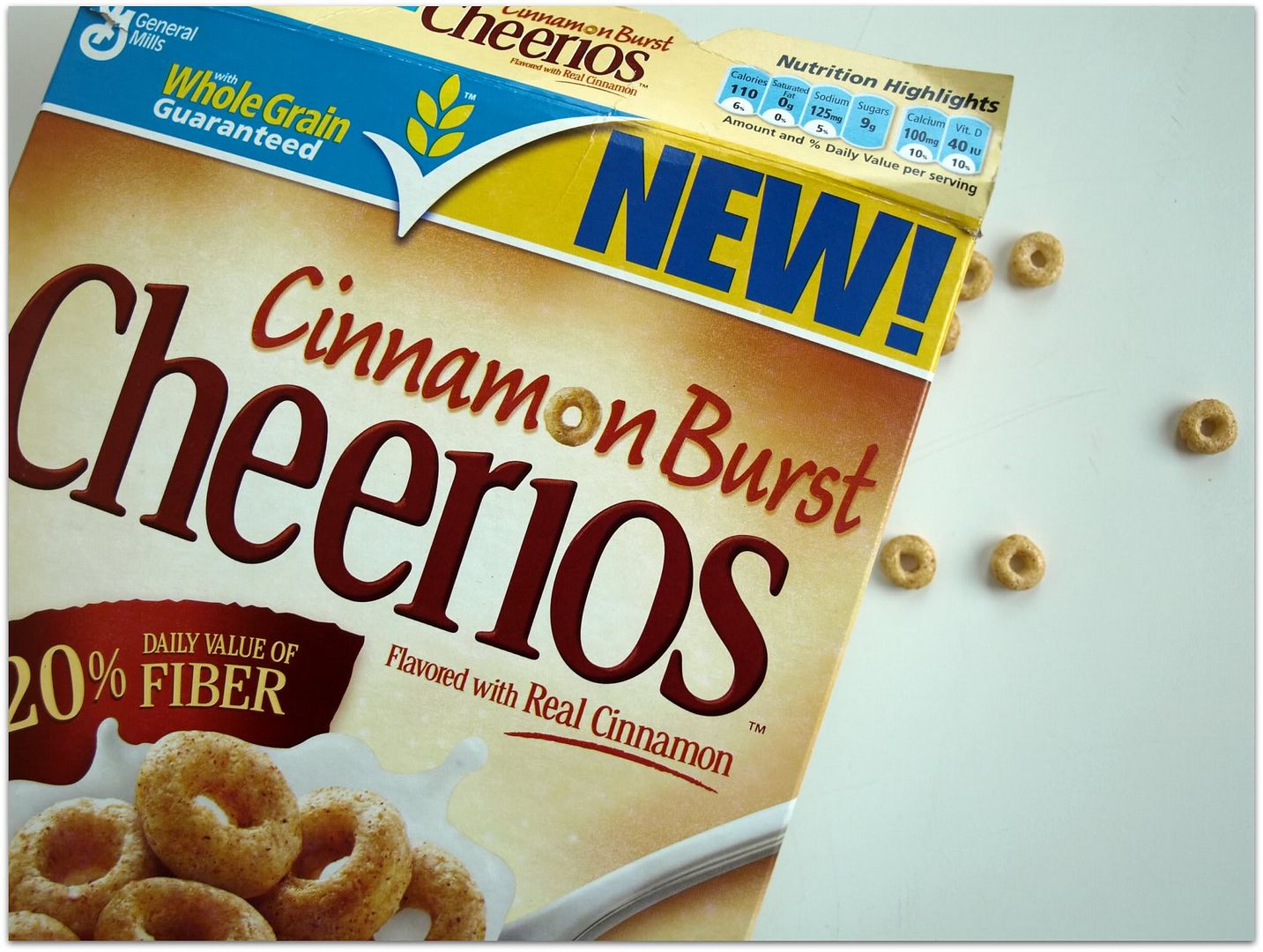 I went to the grocery store the other day and while gathering a few items and the end of the aisle with all the new products there he was. Golden, flavored with real cinnamon and with 20% of my daily value of fiber. (if that doesn't say sexy, what does?) He asked if I would take him home. I giggled... a lot. I think I even flipped my hair.
The next thing I know he was in my kitchen and I was saying to him, 'You know what? You taste just like a
churro

!
'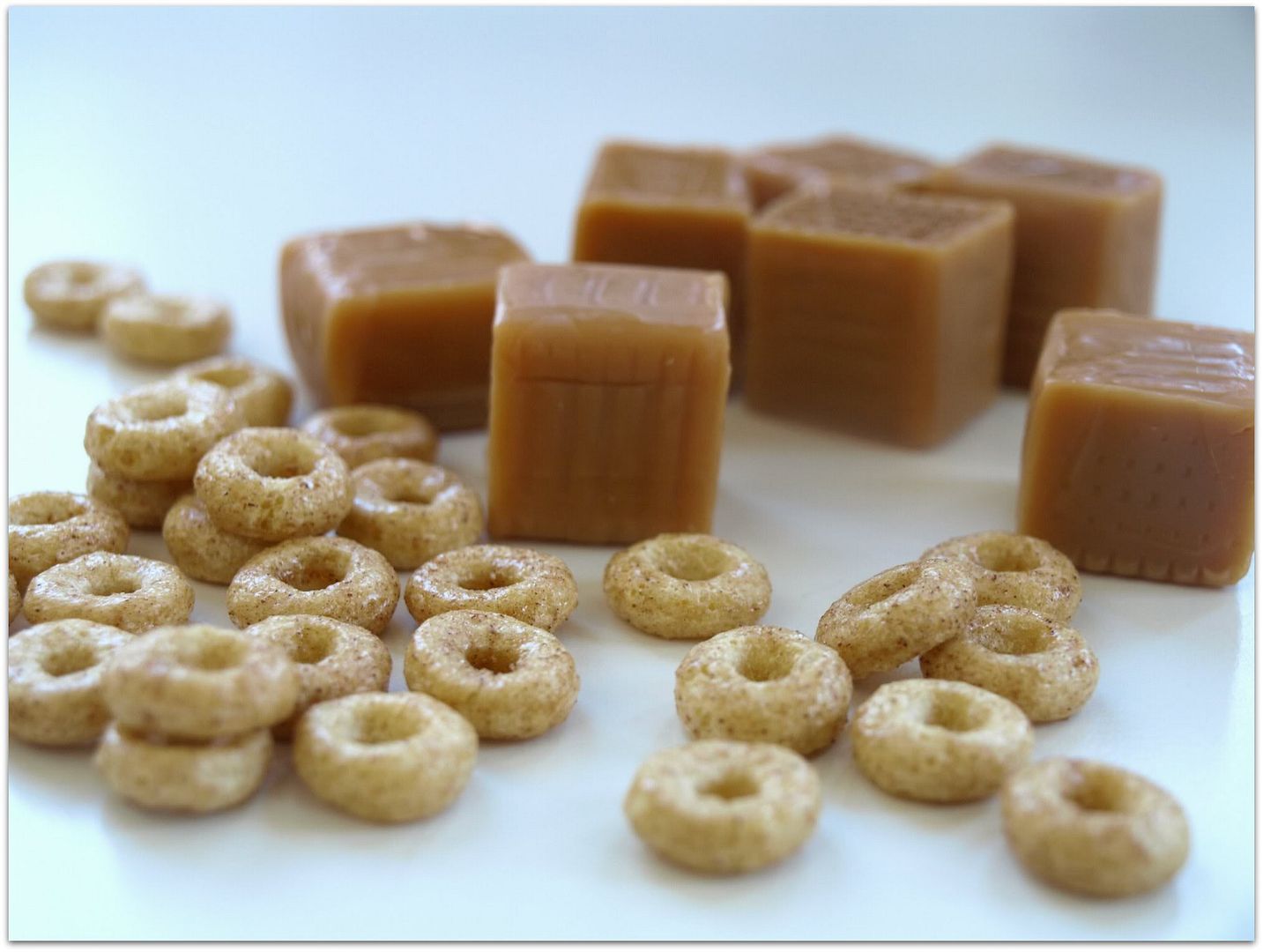 So the wheels started turning and with the help (and prodding) from
Rebecca
I came up with churrios. A Cheerios snack bar made with caramel and drizzled with
mexican chocolate
. A play off of a churro filled with caramel and a chocolate dipping sauce.
churrios
:
4 cups of Cinnamon Burst Cheerios
33 pieces of caramel (i used the caramels wrapped in cellophane from Kraft)
3 tablespoons of heavy cream
Grease an 8x8 pan with either butter or non-stick spray. Pour Cherrios into a large bowl, set aside. Place the unwrapped caramels and cream in a medium saucepan, on low heat. Stir until melted and there are no lumps in the caramel sauce. Pour immediately into the bowl of Cherrios. Working quickly, stir the caramel into the Cheerios until thoroughly combined. Pour Cheerio mixture in the prepared pan and pressing gently to make sure the mixture is compact and even. Let cool. Drizzle with chocolate. Cool for an hour then cut into squares.
chocolate drizzle
:
2 ounces of mexican chocolate
Place chocolate into a microwave safe bowl. Microwave uncovered for 30 seconds at a time, until chocolate is soft enough to stir smooth. While chocolate is still warm drizzle over the churrios.