I know I have no right to complain about weather. I live in Northern California in an area that doesn't receive snow or below freezing temperatures like all my friends living on the East Coast are experiencing right now. I'm lucky but man this fucking fog is killing me this year. You'd curse too after a month and a half of this crap.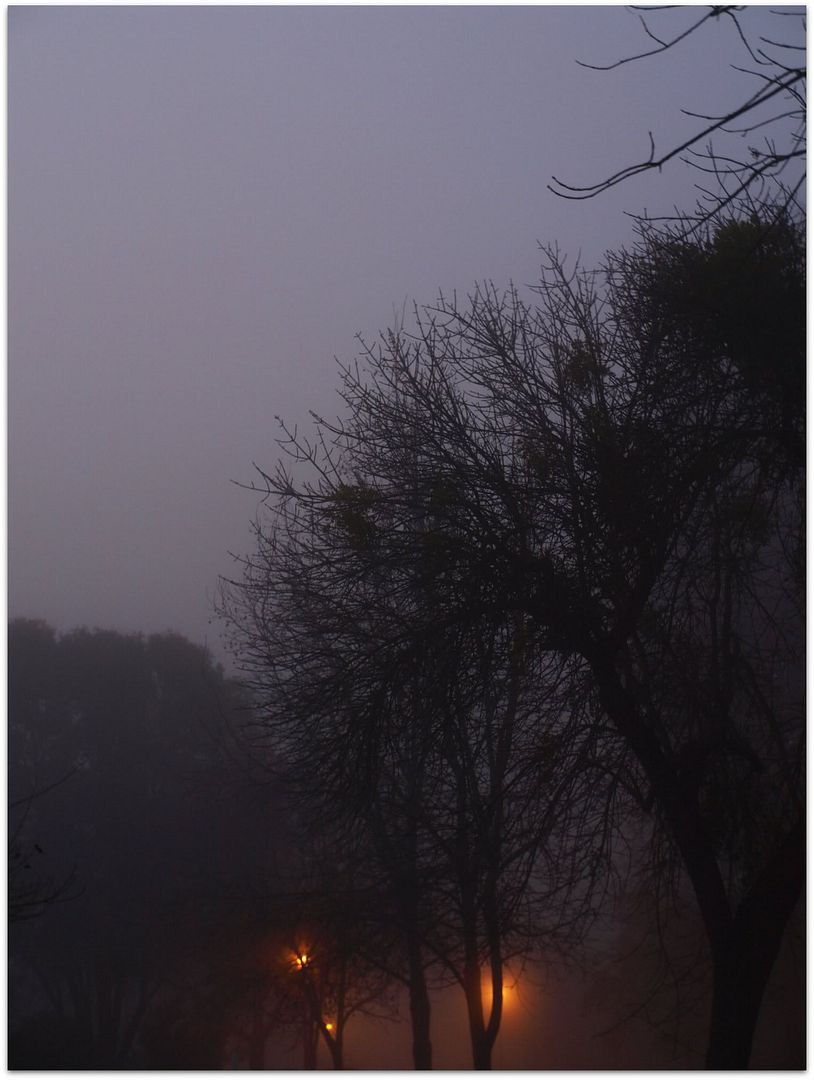 [see the above picture? that's at 7:30 AM! the street lights are still on and you can only see halfway down the block]
Ready class for a weather lesson?
San Joaquin and Sacramento Valley is located smack dab in the center of deep bowl on the east is the Sierra Nevada Mountain Range and west to us is the California Coastal Ranges. Which gives us our own little meteorological phenomenon called
Tule Fog
. Think The Mist without the creatures and crazy religious overtones. Though after over a month and half of this don't put it past anyone to go a little nuts. The whole valley seems to suffer Seasonal Affective Disorder.
Anyways, we get more foggy overcast days than sunny days. The fog sticks... there is a reason it's called pea soup. The damp creeps into your house, into your bones and never goes away. It presses down on you. This year it seems particularly bad. Normally I enjoy the fog. I can breathe really well, sounds are muffled like you live in a big ol' cotton ball and the world looks like it has a really pretty soft blurry filter on it.
But this year not so much.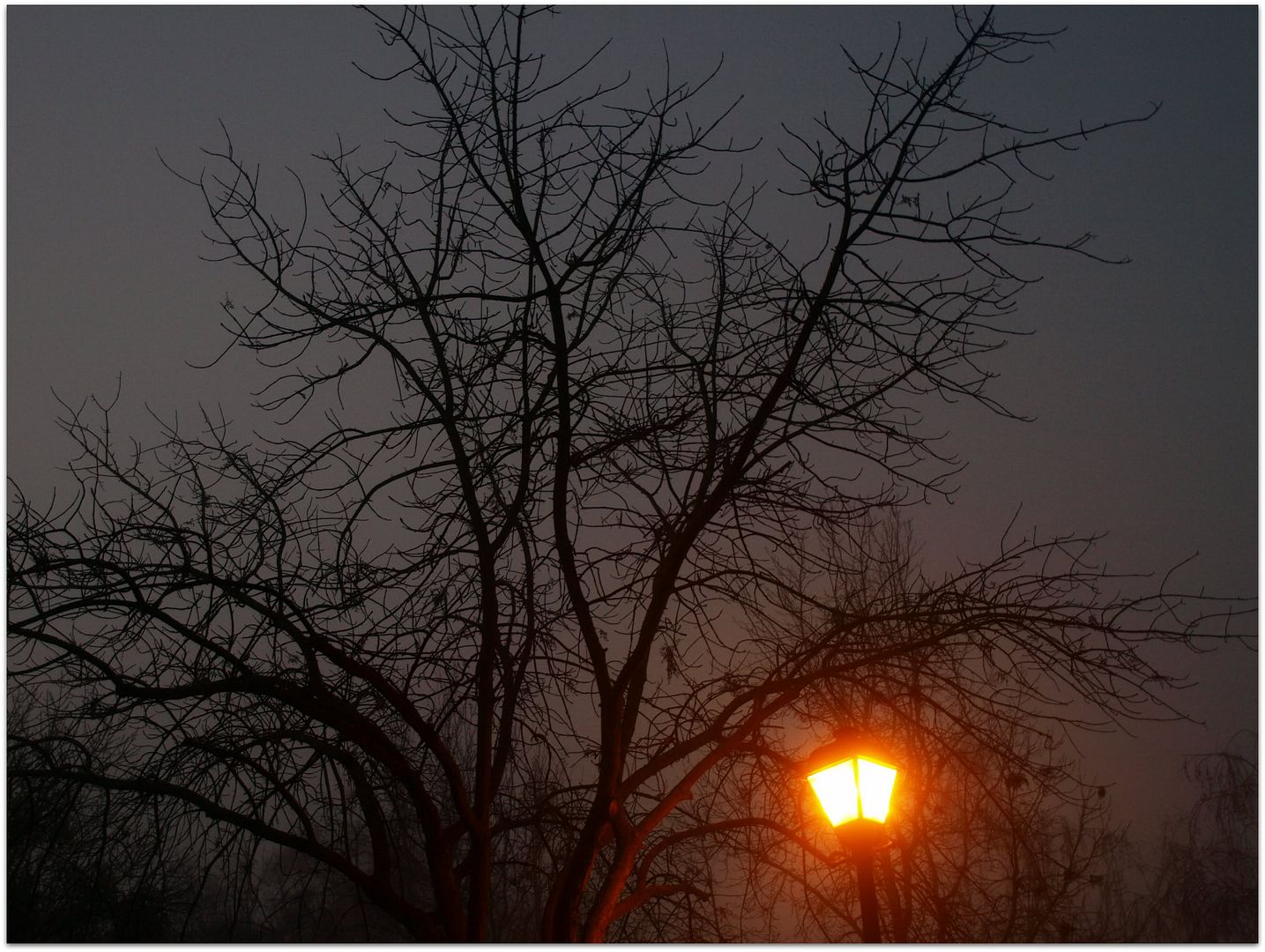 [this is straight out of the camera in the morning!]
[same day two hours later. view out of katie's dorm room window approximately 60 miles away. look auntie em, there is a sun. it's not a fairy tale]
Every year around this time I start craving this salad. Not because I need to slim down from the holiday binge session or that my pants are a little tight or that I made a resolution to eat healthier this year. I eat this salad to combat the blues, the cold weather and the fog.
Bright, sunny, happy, crunchy, hopeful salad. Something to remind me that Spring will be here soon.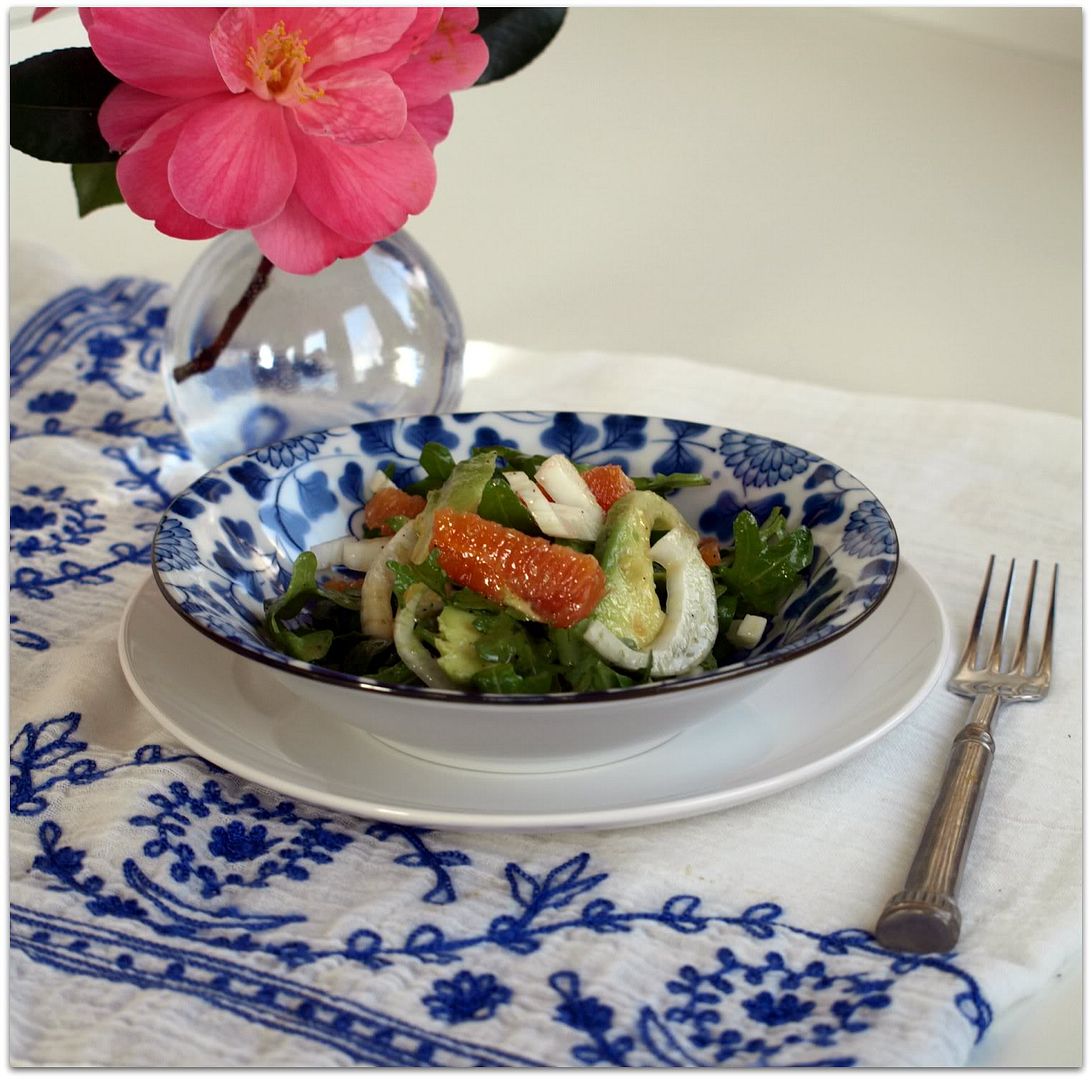 This is a no recipe recipe. Mix and match, improvise.
blood orange fennel salad
:
1 blood orange, peeled and segmented
1 cara cara orange, peeled and segmented
1 pink grapefruit, peeled and segmented
1 small fennel bulb, washed and thinly sliced
1 avocado, peeled and sliced into bite sized chunks
arugula, washed and dried (spinach also works well)
a simple slurry dressing of olive oil, vinegar, salt and pepper.
Place all the ingredients into a bowl. Toss with enough salad dressing to just coat the arugula. Eat and enjoy.