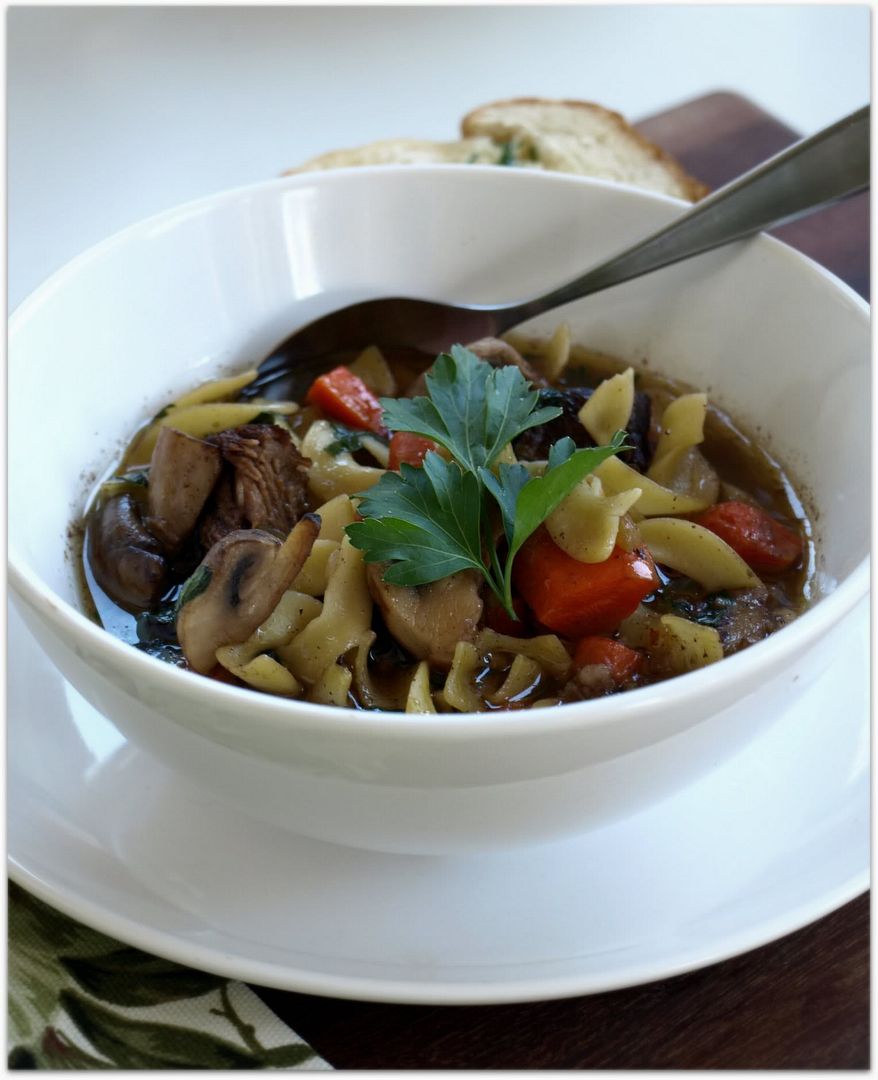 Boeuf Bourguignon Soup! Wrap your head around that for a moment...
When I think of boeuf bourguignon, I think Julia Child and of the patting dry of the meat and the prepping and the hours long commitment and the dishes and the prepping and the prepping and the hours of cooking time. Hmmm, think I am hung up on the prepping and time? Not that I have a problem with that... but today it seems exhausting, talk to me tomorrow and I'd be up for the challenge.
Okay to be honest with you, I try to stay away from beef based soups. They mostly taste funky to me. Sometimes it smells or tastes metallic-y (not in a good heavy metal rock out with your- you know out) or other times it's watery instead of beefy (again, you want beefy instead of limp) Most times it's just a turn off.
So this soup has caught my imagination. Robust, hearty, fragrant, wine-y, filling, beefy, warm you to the ends of your toes shivery good.
boeuf bourguinon soup
: martha stewart living december 2010
4 bone-in short ribs (the meatier, the better)*
coarse salt and ground pepper
2 teaspoon corn starch
3 tablespoons extra virgin olive oil
1 cup white button mushrooms, quartered
3 carrots, 2 finely chopped and 1 cut into 3/4 inch cubes
3 shallot, minced
2 celery stalks, chopped
2 slices of bacon, thinly sliced
1 tablespoon tomato paste
2 thyme sprigs
1 dried bay leaf
1 cup dry red wine
8 cups beef stock ( i used beef better than bullion and made it according to the directions on package... sue me)
2 cups water
12 ounces cooked egg noodles
2 tablespoons unsalted butter
2 tablespoons chopped fresh flat leaf parsley
*when i make this again i am going to try stew meat because sometimes short ribs are a little too fatty
Season ribs with 1/2 teaspoon salt and some pepper. Coat with cornstarch. Heat olive oil in a large heavy pot over medium high heat. Lightly brown ribs on all sides. Transfer to plate.
Add mushrooms to pan and cook until nicely caramelized and brown. Transfer to bowl add the mushroom bowl the one cubed carrot.
Add chopped carrots, shallot, celery, and bacon to pot and cook until caramelized, about 6 minutes. Stir in tomato paste.
Return ribs with plate juices to pot. Add thyme and bay leaf. Raise heat to high. Add wine. Cook, scraping up all the brown bits with a wooden spoon, until slightly reduced, about a minute. Add stock and water. Bring to a boil. Reduced heat, and simmer, partially covered, until beef is tender 2-2 1/2 hours.
Remove ribs. Separate meat from the bones (discard bones) and cut meat into bite sized pieces and return meat to pot. (This would be a good time to cook egg noodles) Add reserved mushrooms and cubed carrots to the soup. Bring to a simmer, cook until tender. Season with salt.
When egg noodles are cooked. Toss with butter and flat leaf parsley. Add to soup.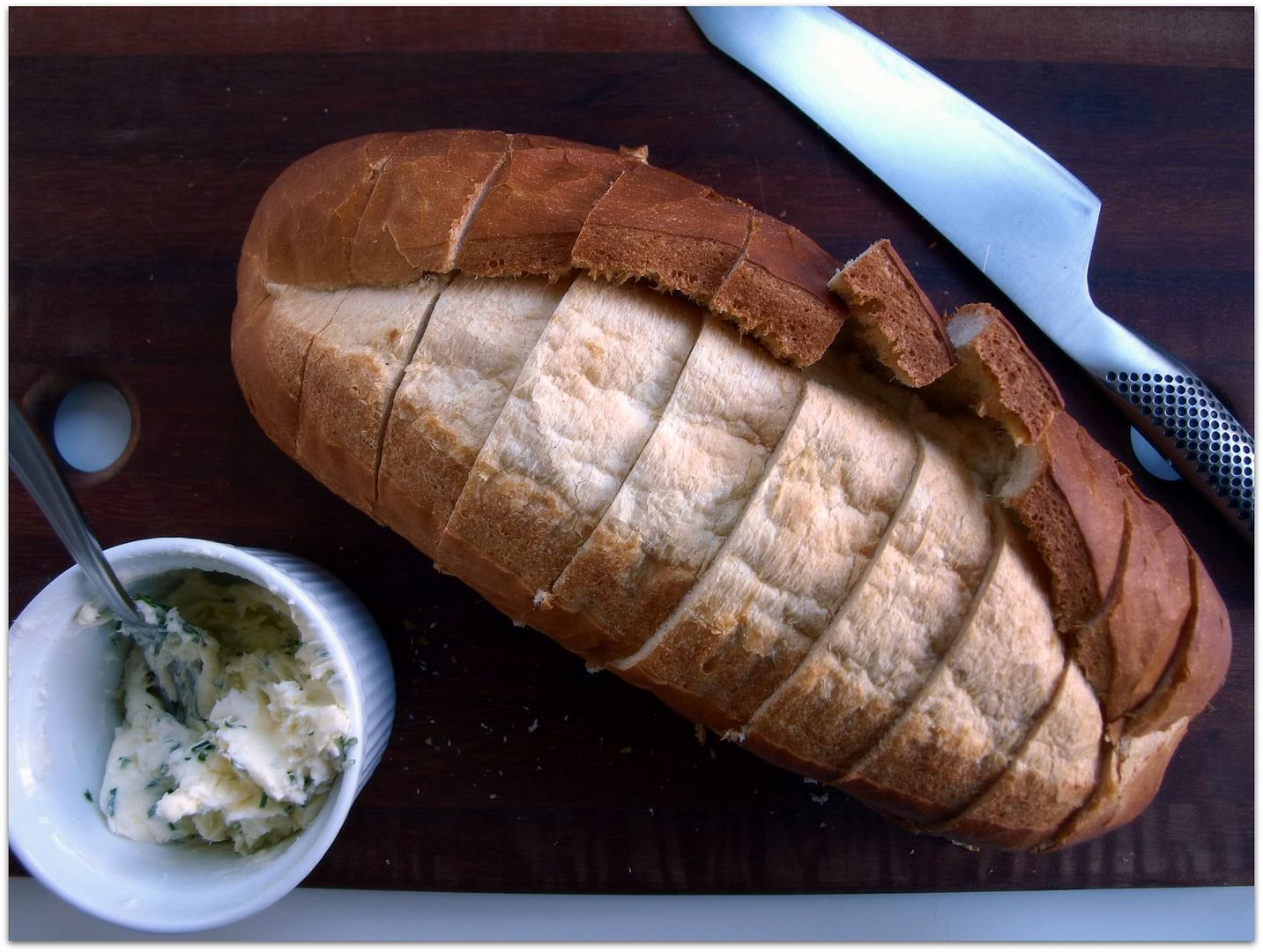 horseradish chive bread
: martha stewart living december 2010
Preheat oven to 375. Mash 1 stick of room temperature unsalted butter with 2 tablespoons prepared horseradish and 2 tablespoons of fresh chopped chives until smooth. Season with coarse salt. Slice one loaf of sourdough bread, without cutting all the way through. Generously spread butter mixture evenly onto each piece and wrap in foil. Bake for 15 minutes. Serve warm.
This is my new way to make bread! You get warm toasty bread with melted butter on both sides. That my friends is a win-win situation.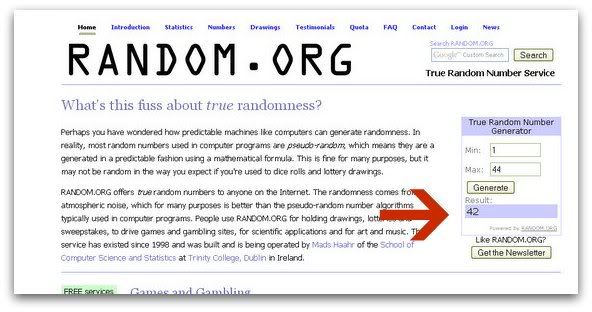 Annnnnnnd now to the cookbook giveaway winner (drumroll please!)
#42 which was a facebook entry: Robin F.G. come on down!!!!!!!!!!!
Robin, please email me at krysta [@] evilchefmom. com with your info so I can ship off your book!
Tomorrow there will be another giveaway.... this time involving COOKIES!