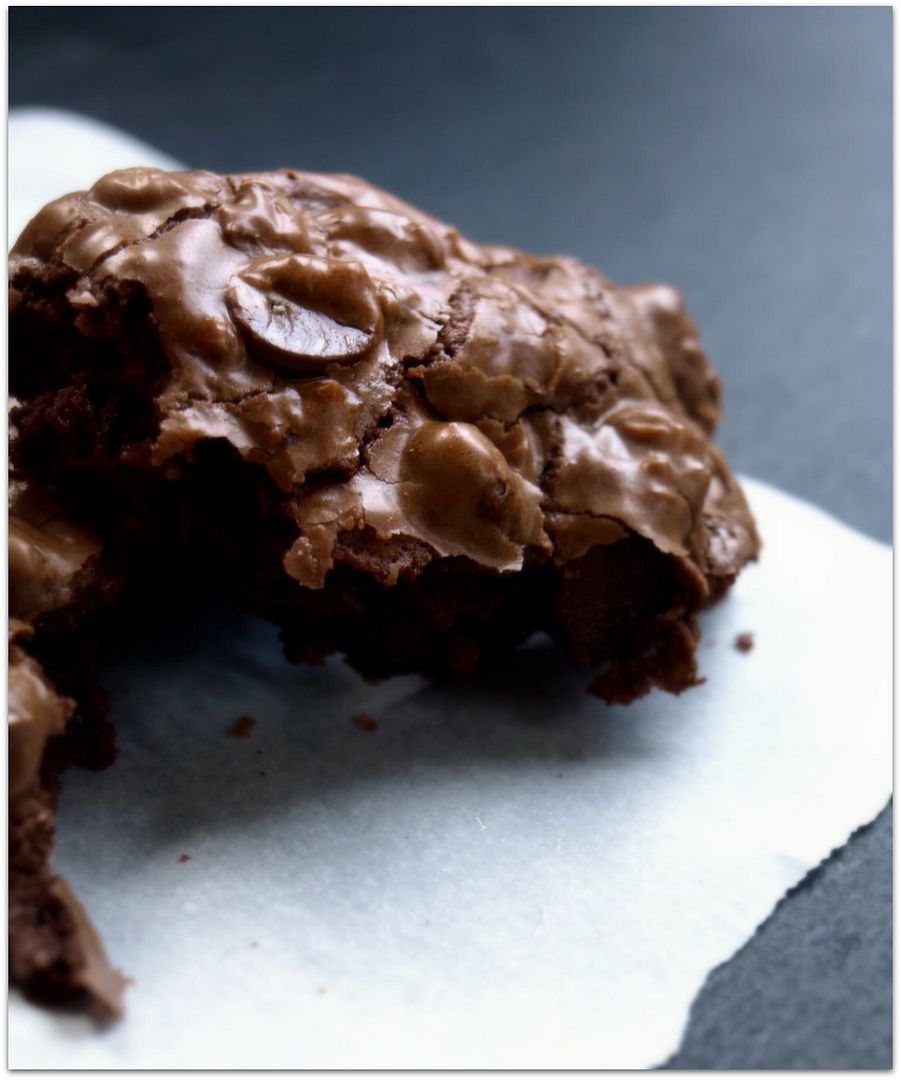 Sometimes the only thing that can make life better is a cookie.
Oh some will argue that a cigarette or an alcoholic drink would be better after a really bad day or a big bowl of carbs or ice cream would make a bad day better but I prefer a cookie.
After eight months of riding
that roller coaster of cancer
... I was asked to sit in the doctor's office with my father in law, ask some hard questions, listen to some difficult answers and then go out and explain to the mother in-law and my husband terms like quality of life, no surgery, cancer spread to liver and most likely the lungs, and chemo indefinitely. I wish that job on no one. It sucked.
Cancer fucking sucks.
(and if you find that word or term offensive... you can suck it because you have never had to do what I had to do last week and if you had to explain all that painful information to your mother in law (who's been married to my father in law for 50 years)... you would say 'preach it sister... cancer fucking sucks ass.')
Anyways... I needed a cookie
.
I still need a cookie.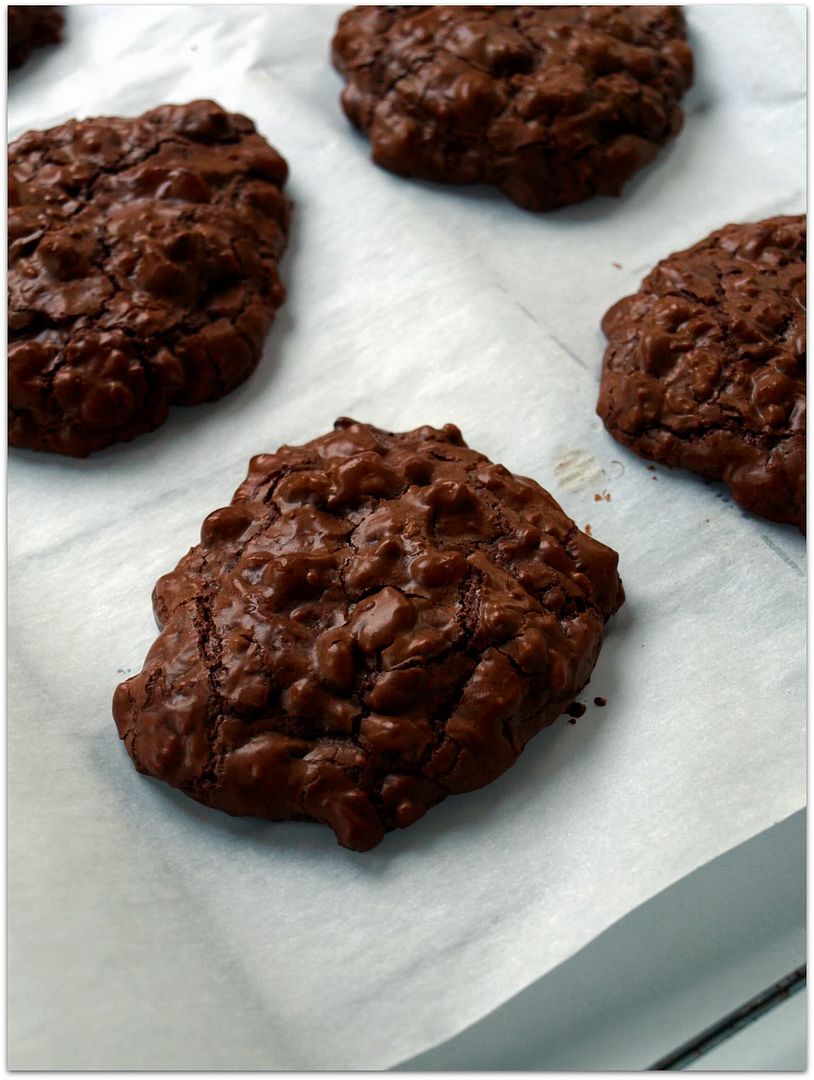 These cookies are intensely chocolatey. If you look at the ratio of flour to chocolate, 1/2 cup flour to 24 ounces of chocolate, these cookies are not fooling around. A serious cookie to make you feel better.
chocolate chubbies
: sarabeth's bakery from my hands to yours by sarabeth levine
makes approximately 18-24 cookies
8 tablespoons unsalted butter, cut into 1/2 cubes
9 ounces semisweet or bittersweet chocolate, finely chopped
3 ounces unsweetened chocolate, finely chopped
1/2 cup all purpose flour
1/2 teaspoon baking powder
1/4 teaspoon fine sea salt
3 large eggs, at room temperature
1 1/4 cups superfine sugar
2 teaspoons vanilla extract
2 cups (12 ounces) semisweet chocolate chips
1 1/2 cups coarsely chopped pecans
1 1/4 cups coarsely chopped walnuts
Preheat oven to 350 degrees. Line cookie sheets with parchment paper.
Bring 1 inch of water to a simmer in a medium saucepan over low heat. Put the butter in a wide heatproof bowl, and melt butter over the hot water in the saucepan. Add the semisweet and unsweetened chopped chocolate, stirring often, until melted and the mixture is smooth. Remove the bowl from heat and let stand, stirring occasionally, until cooled slightly but still warm, about 5 minutes.
Sift the flour, baking powder, and salt together into a medium bowl. Whip the eggs in the bowl of a heavy duty stand mixer fitted with the whisk attachment on medium high speed until the eggs are foamy and lightly thickened, about 30 seconds. Increase the speed to high and gradually add the sugar, then vanilla. Whip until the eggs are very thick and pale yellow, about 3 minutes. Reduce the mixer speed to medium and beat in the tepid chocolate, making sure it is completely incorporated. Change to the paddle attachment and reduce the mixer speed to low. Gradually add the flour mixture. Remove bowl from the mixer. Using a wooden spoon, stir in the chocolate chips, pecans, and walnuts, making sure the chunky ingredients are evenly distributed at the bottom of the bowl. The dough will be somewhat soft.
Using a 2 inch ice cream scoop, portion the batter onto the prepared cookie sheets, placing the cookies about 1 1/2 inches apart. Bake cookies immediately- if you wait they won't be shiny. Bake until cookies are set around the edges 17-20 minutes. (If you lift a cookie from the pan, the edges should release easily, even if the center of the cookie seems underdone. Do not overbake)