So... I think my sub-conscience is trying to cheer up my conscience through silly dreams. Dreams that I actually wake up laughing. If you ever have woken up laughing it's 30 bijillion times better than doing that half sleeping thing when you dream you are tripping/falling and right before you fall you do that startled awake shaking thing. Ugh, I hate that. But waking up laughing is awesome. I mean how can you be in a bad mood? You woke up laughing. Not giggling 'teehee' but full on belly laughing from the bottom of your toes. Crying, hiccuping can't catch your breath laughing.
The dream? Katie and I were nicely dressed, makeup perfect, I had in contacts.(which is something I don't even own in real life). Me but not me a better, more fab me. We were walking from the house to the car when all of a sudden my old burgundy 1991 Honda Accord pulls up and out from the car comes Madonna and Lourdes. Madonna was tiny, I was the Jolly Green Giant standing next to her.
We were chatting about all sorts of things when she said, "Katie and Lourdes must get together and talk about their new clothing line. Why don't you come to the party?" I glance down the street and there is a wonderful outdoor party being thrown with twinkly white lights and champagne. "And Goopy will be there too." Madonna says shooting the impossibly blond tall skinny stick girl riding a old school Schwinn Bicycle with tassels, a basket, and a banana seat an icy glare. "She's so...."
"Oh can it, asshat." Gwynnie flips off Madonna then rings her little bicycle bell. Ding-Ding.
"Change quickly. You must make it the party." Madonna yells to me while running down the street to catch up to Goopy. Probably to kick her ass.
By now the street is filling up with cars trying to find parking to the party. Lady GaGa walks by with this sexy fish bowl costume with live koi swimming around her.
Joan Harris
walks by and tells me my outfit won't do and that Don is expecting me any second. Then here comes Karl Lagerfeld in some super heeled cowboy boots, leathery tan and bug eyed black hole black sunglasses says, "Foolish Girl! Get dressed." and he pushes me into my house.
So I get dressed. And cue the 80's montage music.
One 60's retro dress is fabulous but it doesn't matching right earrings. One green and black dress is made just for me but my hair isn't right. Carol Brady then walks in pushing a rack full of clothes. All the clothes are great but not perfect until I get to this Native American black and red Cher Number. I look awesome! It fits, my hair and makeup look great. The Go Fug Yourself girls are going to think I am wonderful. Cher walks in and tells me I make her proud!
I make Cher proud. Squee!!!
Until I open the closet and all the shoes are neon bright Jelly shoes.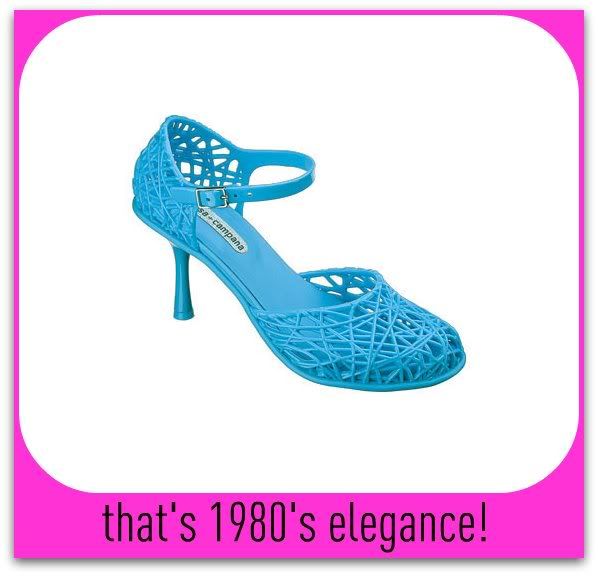 "I can't wear those! THEY ARE TACKY! This is as bad as my dreams where I can't find anything to wear but I am not dreaming."
And then I wake up. Laughing.
What does this have to do with strawberry shortcake cookies? Everything. They are cookies but not cookies. They taste just like strawberry shortcakes but portable for your convenience. Just like this dream, these cookies mess with your head... just a little bit. In a good way.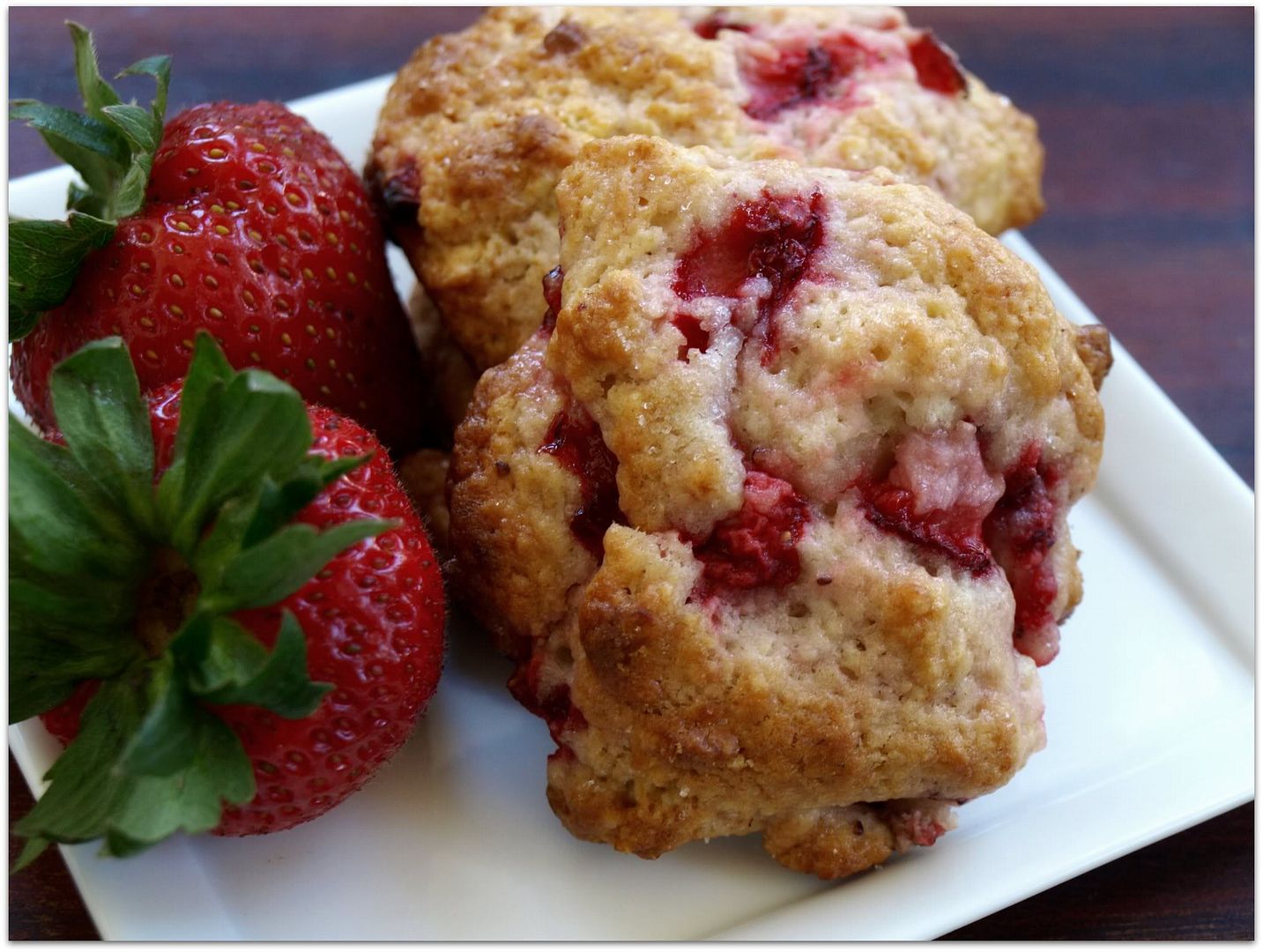 strawberry shortcake cookies
: martha stewart living june 2009
12 ounces strawberries, hulled and cut into 1/4-inch dice (2 cups)
1 teaspoon fresh lemon juice
1/2 cup plus 1 tablespoon granulated sugar
2 cups all-purpose flour
2 teaspoons baking powder
1/2 teaspoon coarse salt
3 ounces (6 tablespoons) cold unsalted butter, cut into small pieces
2/3 cup heavy cream
sugar, for sprinkling
Preheat oven to 375 degrees. Combine strawberries, lemon juice, and 2 tablespoons granulated sugar. Whisk together flour, baking powder, salt, and remaining 7 tablespoons granulated sugar in a large bowl. Cut in the butter with a pastry cutter, or rub in with your fingers, until mixture resembles coarse crumbs. Stir in cream until dough starts to come together, then stir in strawberry mixture.
Using a 1 1/2-inch ice cream scoop or a tablespoon, drop dough onto baking sheets lined with parchment, spacing evenly apart. Sprinkle with sugar, and bake until golden brown, 24 to 25 minutes. Transfer to a wire rack, and let cool. Cookies are best served immediately, but can be stored in an airtight container at room temperature for up to 1 day.