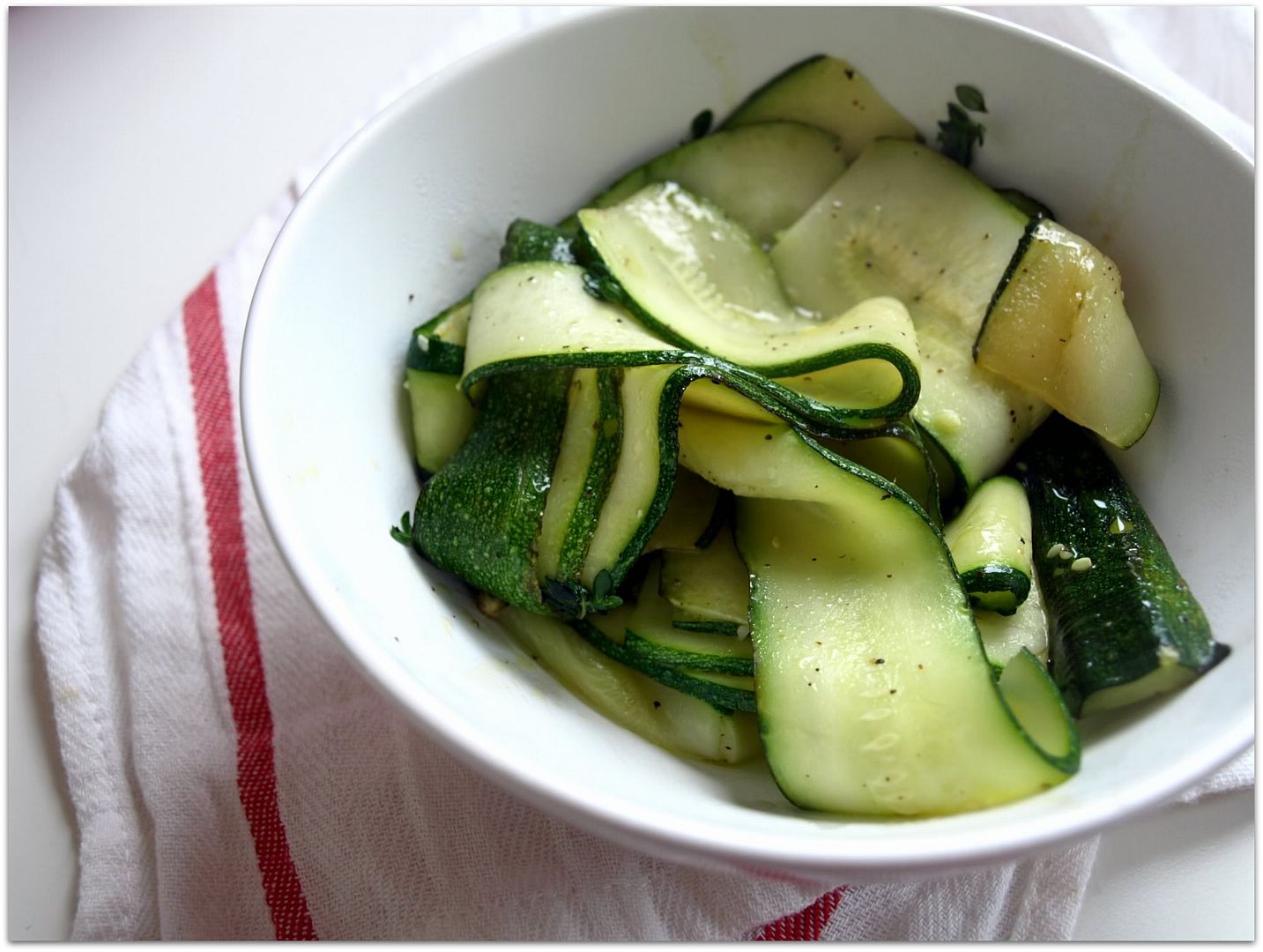 Nothing makes me happier that a brand new book... unless there is a stack of brand new books waiting to be read.
And right now I have a stack of brand new books to be read and one has completely held me hostage. I stay up way past my bedtime. I ignore everything around me. My kids think they are neglected. Thank God they can feed themselves. I sneak chapters in during Will's baseball games. Other parents shoot me dirty looks because I am reading during
The Tournament of Champions
. But do you think I care? Nope.
If I could read while driving, I would.
I don't mean to be rude but I really have to go...
my book
is calling me. I
have to
finish it today.
zucchini ribbons with lemon thyme
: gourmet magazine june 2008
serves 4
2 pounds zucchini
2 tablespoons olive oil, divided
1 tablespoons chopped fresh lemon thyme (the original recipe calls for tarragon)
1 teaspoon fresh lemon juice, or to taste
Cut zucchini lengthwise into 1/8-inch-thick slices with mandoline. Heat 1 Tbsp oil in a 12-inch nonstick skillet over medium-high heat until hot, then sauté half of zucchini with 1/4 tsp each of salt and pepper, stirring and turning frequently with tongs, until just tender, about 3 minutes. Transfer to a bowl and repeat with remaining oil and zucchini.
Return first batch of zucchini to skillet. Add lemon thyme, lemon juice, and salt to taste and toss to combine.