Summertime.
I think of...
screen doors, beach towels drying in the sun, having to wait 30 minutes after you eat to swim, going home because the street lights came on, statue tag, reverse hide and seek (sardines), running through the sprinklers, water balloons, sand, Lake Tahoe, sticky hands, the way water feels when it dries on your skin.
The smells of...
chlorine, someone lighting a barbecue in the neighborhood, sunscreen, hot asphalt, grandma's house, Pepsi, Lipton's Powdered Iced Tea, the interior of my grandfather's Monte Carlo, the cabin in Bear Valley, camp fire.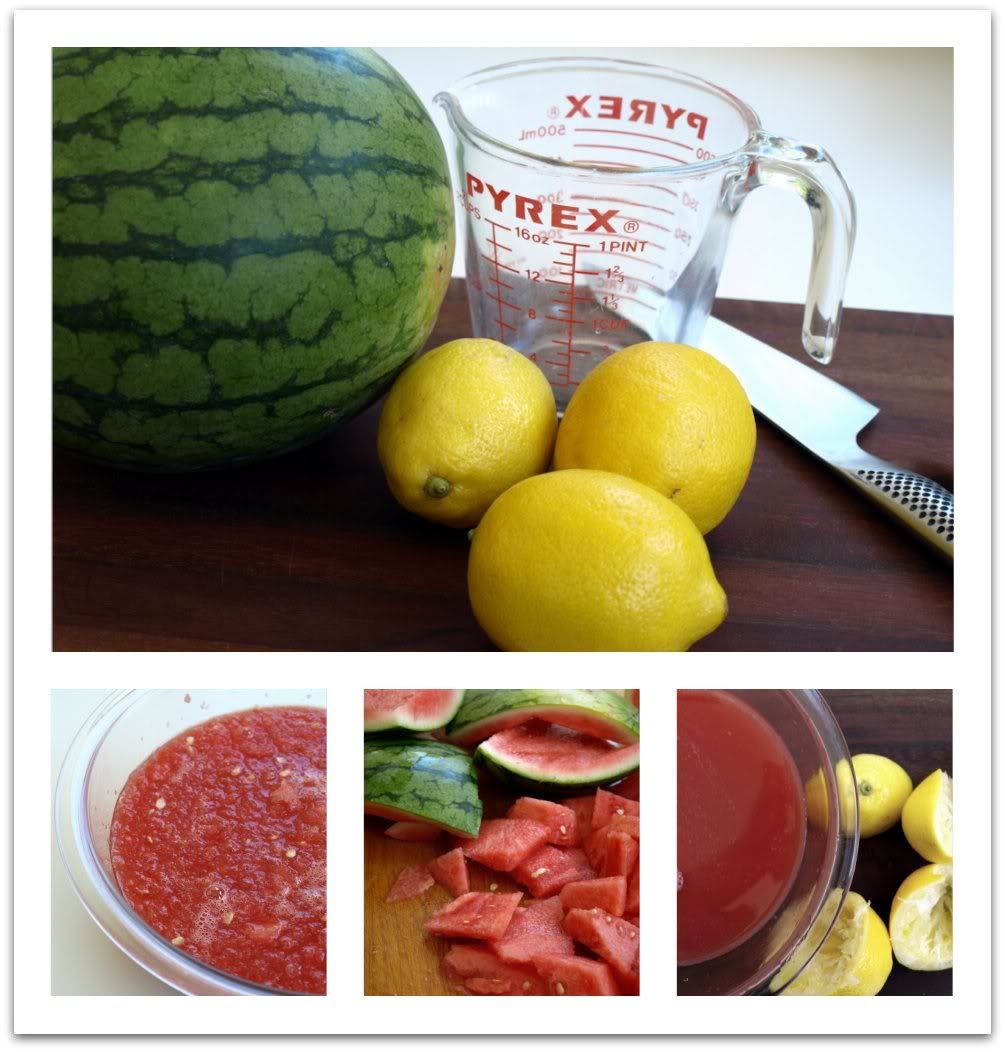 I think of popsicles, watermelons, and lemonade. I hope you guys do too.
Let's start with simple syrup.
simple syrup
:
I use a one to one ratio. Some recipes call for 2 (sugar) to 1(water) ratio.
1 cup sugar, (you can substitute granulated Splenda)
1 cup water
Combine water and sugar in a medium saucepan. Simmer until sugar is dissolved. Let cool. Place in a bottle or jar and refrigerate for up to one week.
Hint: You can flavor your simple syrup with vanilla beans, orange rind or other flavorings. Follow steps above then add whatever flavorings. Place in bottle and store in the refrigerator for up to one week.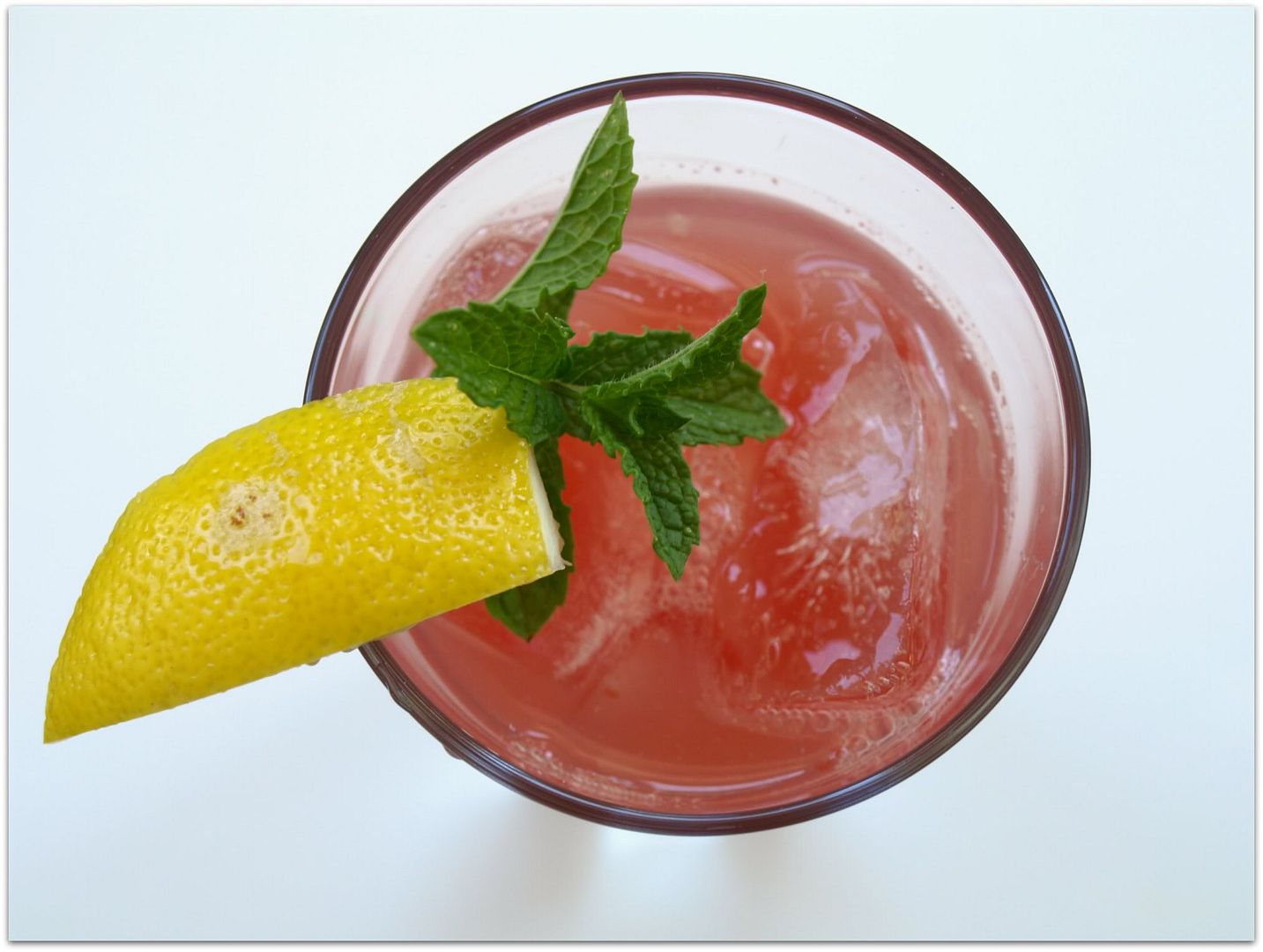 watermelon lemonade
: adapted from
smitten kitchen
serves 4
1/2 cup lemon juice, strained
1 cup watermelon puree, strained.
4 tablespoons of simple syrup (this is really to taste. I had a really sweet watermelon so I didn't use as much simple syrup)
1 1/2 cups of cold water
Mix ingredients all together and serve over ice.
feeling like you need a grown up drink? add vodka.
Hint: Don't feel like making simple syrup or squeezing lemons? Use your favorite lemonade.
How to watermelon puree: Remove rind from watermelon and chop into chunks. Place in a blender or food processor. Blend until smooth. Place puree through a strainer. Done... you now how watermelon puree.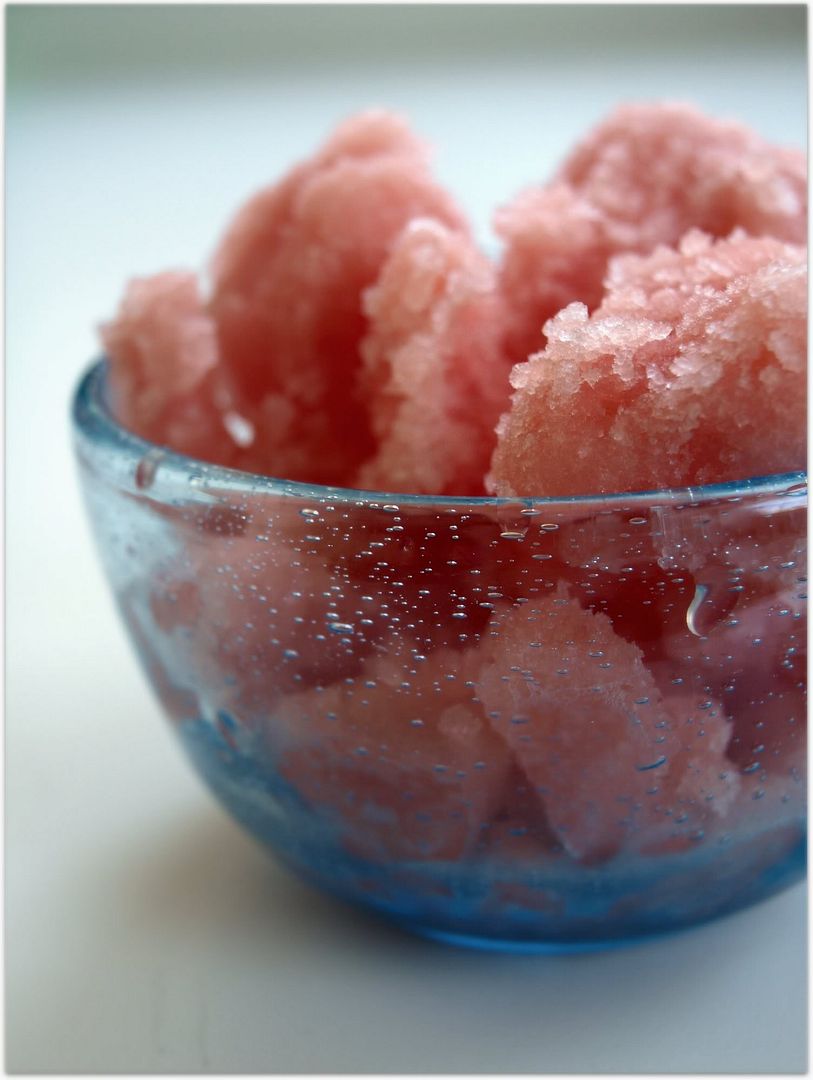 watermelon lemonade sorbet
:
Same recipe as above except I only used a 3/4 cup of water. No vodka. Freeze according to the ice cream manufactures instructions.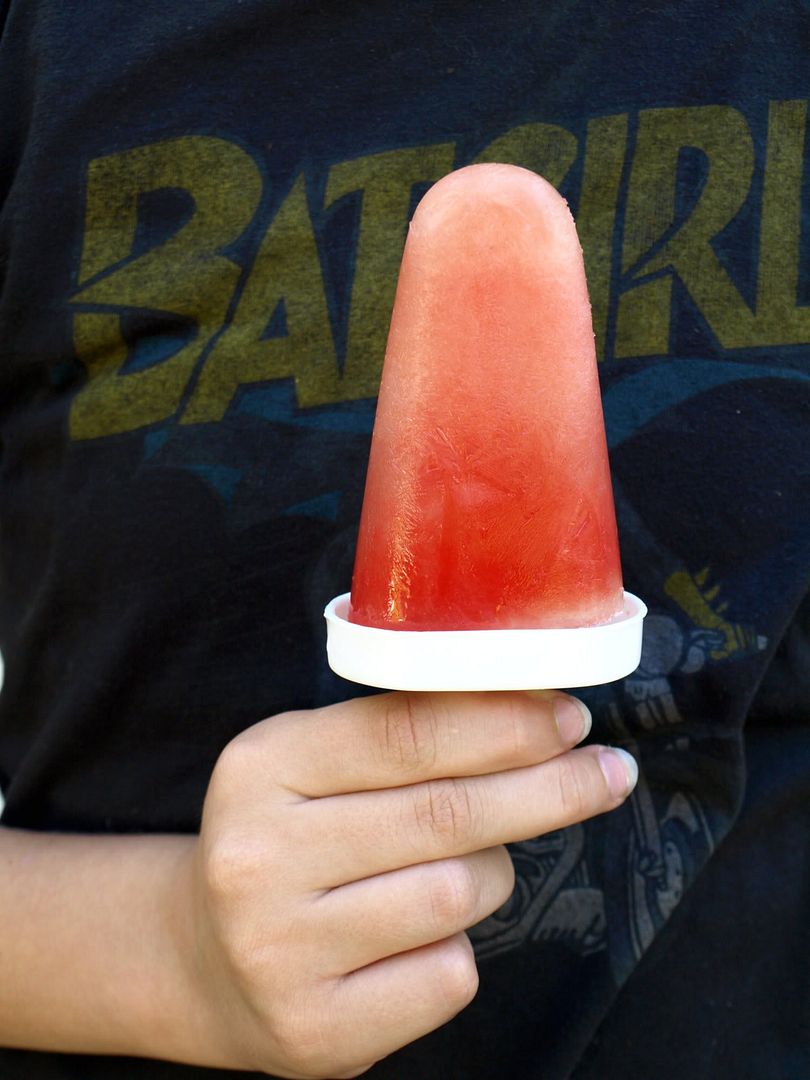 watermelon lemonade popsicles
:
Same as the sorbet but instead of placing it into the ice cream maker, I poured the mixture evenly into popsicle molds. Place in the freezer until frozen. You might need to run them under cool water to release the popsicles from the molds.
Tasting Notes: Holy Batgirl! Sweet, tart, refreshing. Summer in a glass.