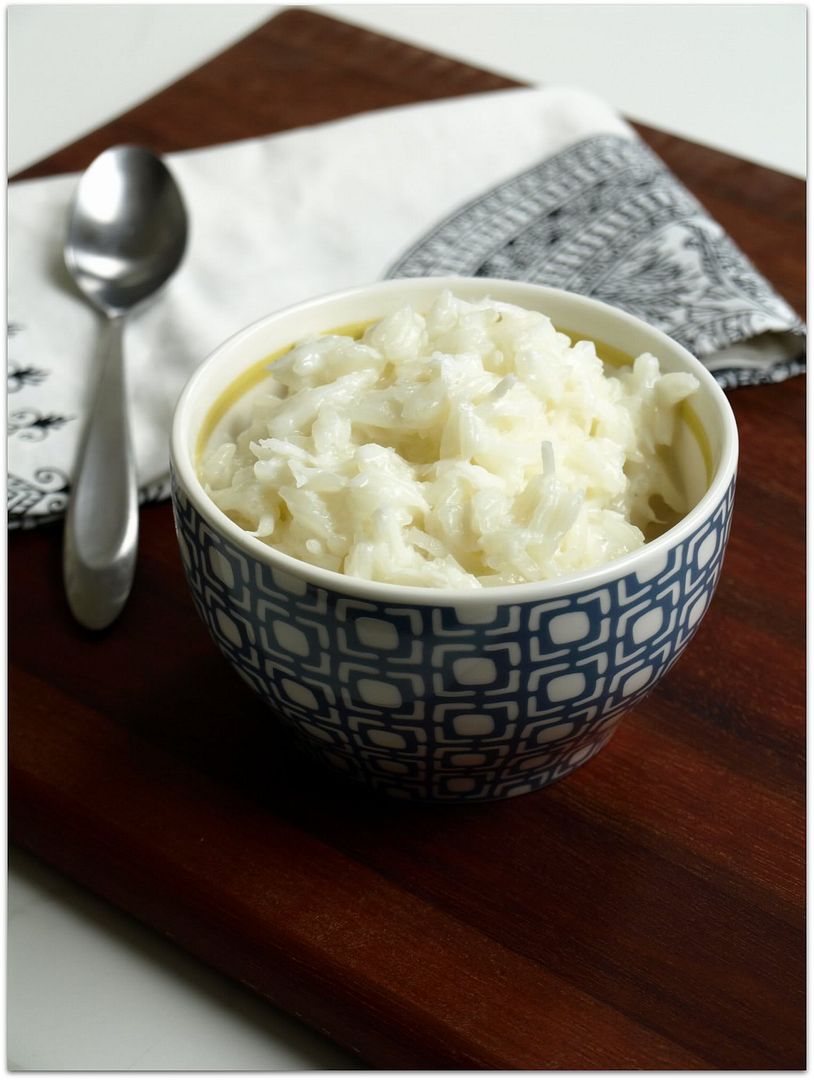 I have been going through the backlog of all my photos. What I have missed, what I should have posted, what was bad, what was I thinking, and why didn't I post this?
First... is Coconut Rice Pudding adapted from Dam Good Sweet.
Katie and I were talking one day about how I had never had rice pudding. It just sounds wrong. Rice plus pudding. Lumpy plus smooth. Ewww, gross. She made it, I had to say I was wrong. Sometimes, I hate my children.
Scrambled eggs with sharp cheddar cheese and sauteed zucchini. Did I mention that this zucchini is from my garden? That my black as death thumb grew some zucchini? Does that inspire you?
Buy this book
.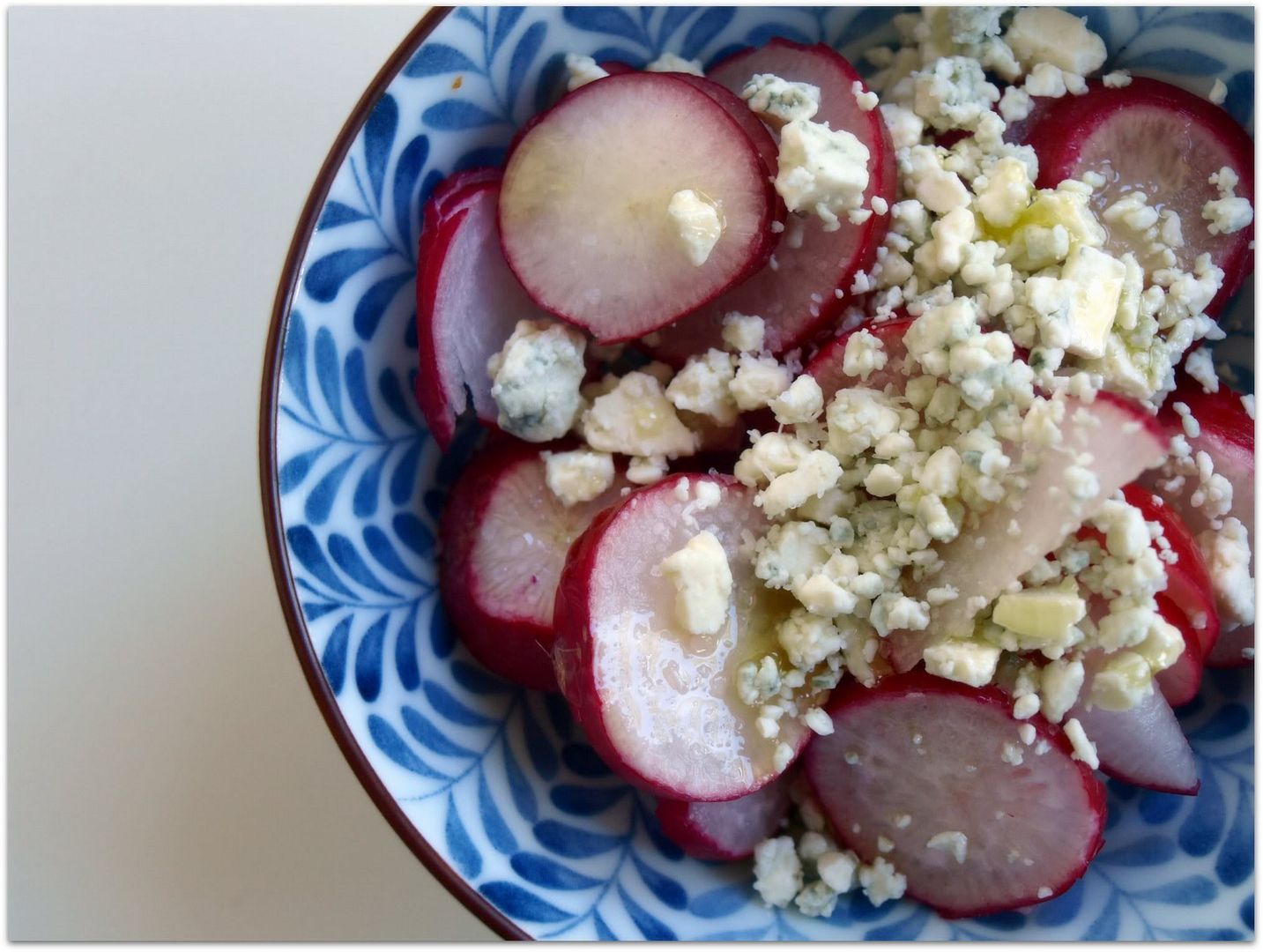 Are there foods that you eat until you can't stand to look at them anymore? This is the latest craze in this house. Crumbled blue cheese over sliced radishes. Maybe a little drizzle of olive oil over the top. Seriously good. Can't. Stop. Eating.
Pan Roasted Eggplant with Tomatoes and Cumin
. Food & Wine May 2010
Not sure why I didn't post about this. It was good. Even better the next day. Maybe it was because I only took one good picture. Or maybe it was the pain in the ass of disgarding the seeds from the roasted eggplant.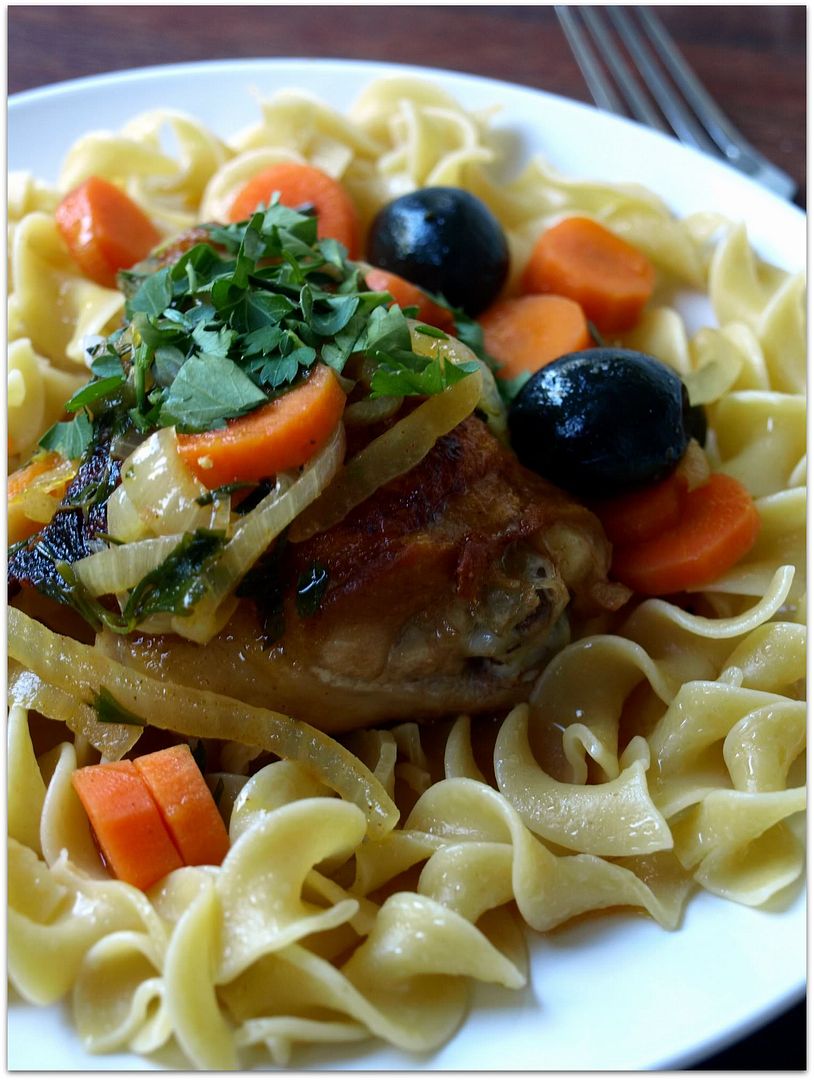 This recipe was seriously inspired from Ad Hoc at Home's Crispy Braised Chicken Thighs with olives, lemon and fennel. Two of my
favorite
people
have wrote about this dish and it was like the universe was slapping me upside the head screaming at me 'make it! you asshat!'
Except.
Except I didn't have fennel. Or green olives.
And I was too lazy to drive to the store. Then I remembered those
pickled carrots with the hint of curry I had at Ad Hoc.
For some reason my brain said make the dish use onions, shallots, black olives, carrots and a little curry powder.
Then I forgot to write what I did. So no post.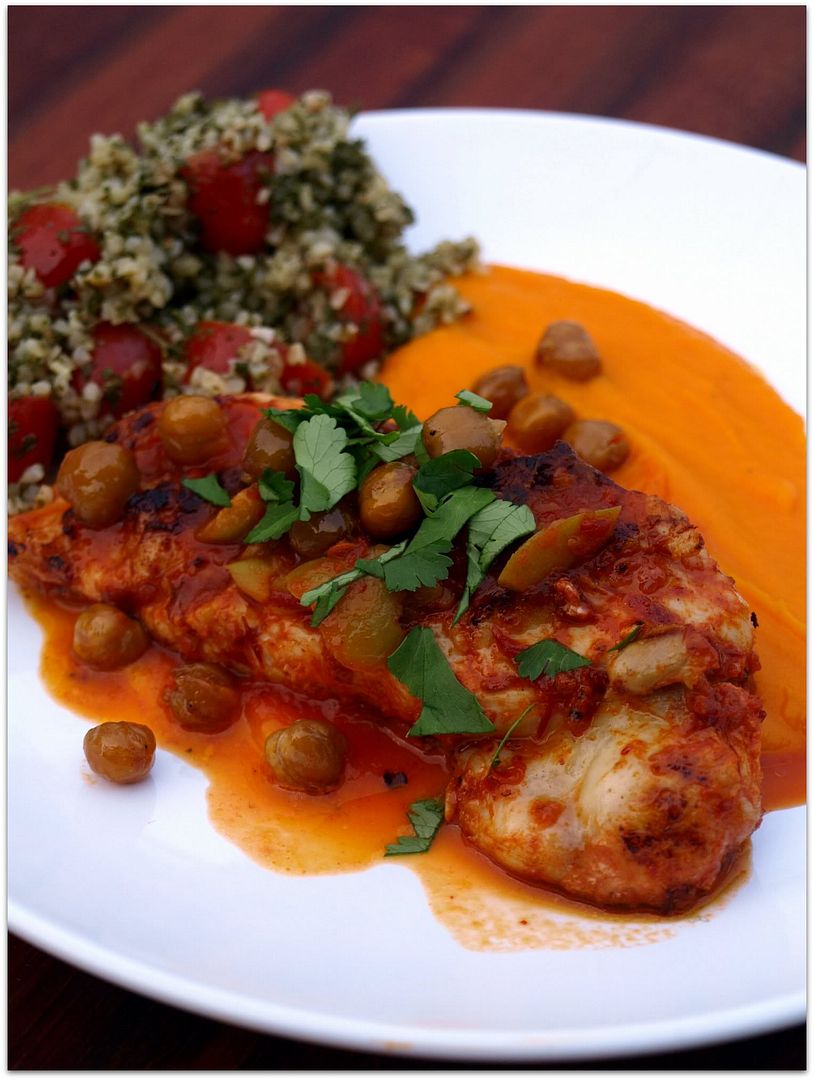 Moroccan Chicken with Carrot Puree
. Saveur March 2010
Here's what's funny about this recipe. It calls for black olives, I only had green. The Ad Hoc recipe called for green, I only had black. Apparently, I have an olive conundrum at my house.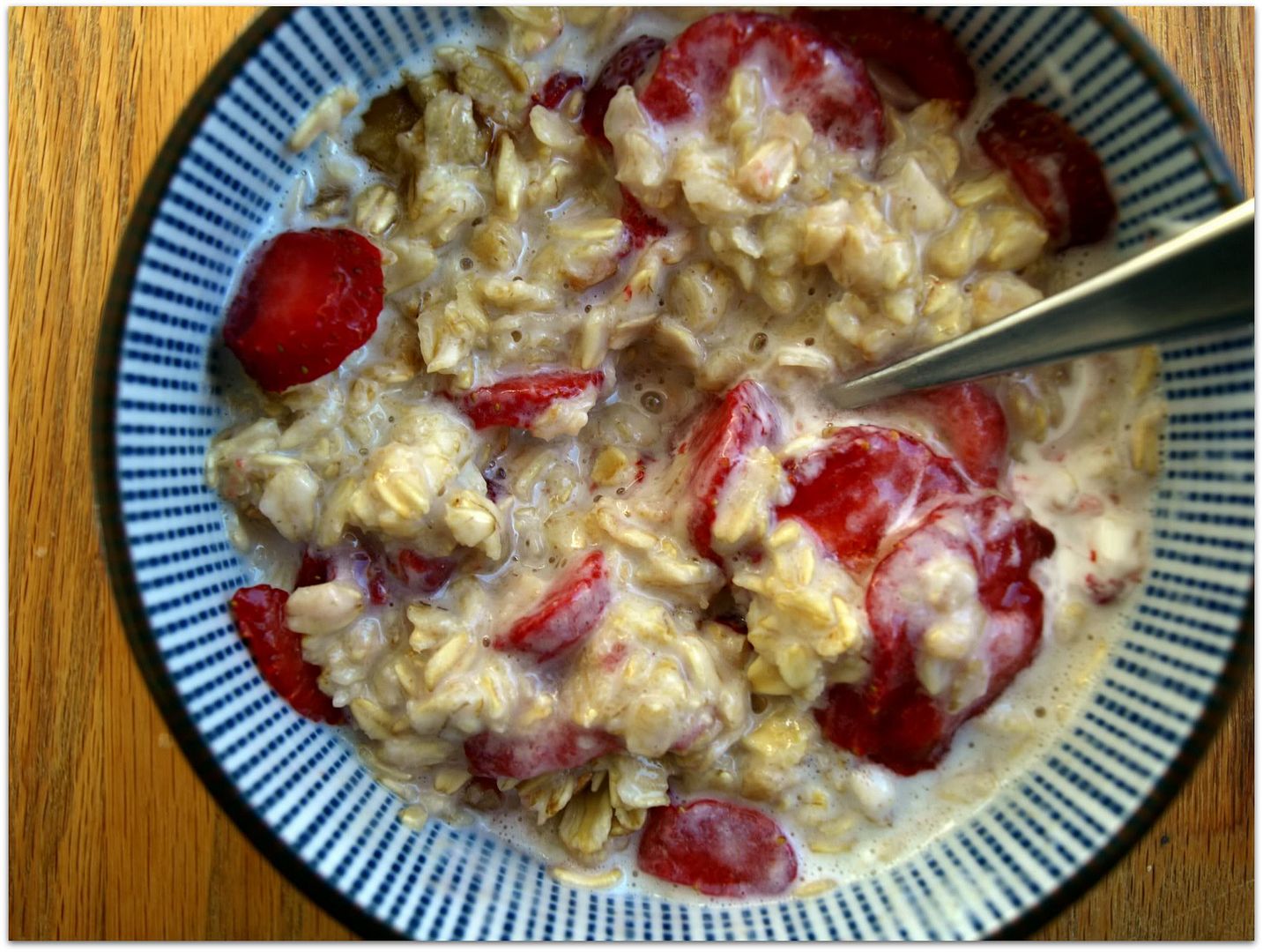 This has been my favorite breakfast since strawberry season started.
Oatmeal simmered in milk with a dash of almond extract. Top with brown sugar, sliced strawberries, and creme fraiche.
Drool worthy.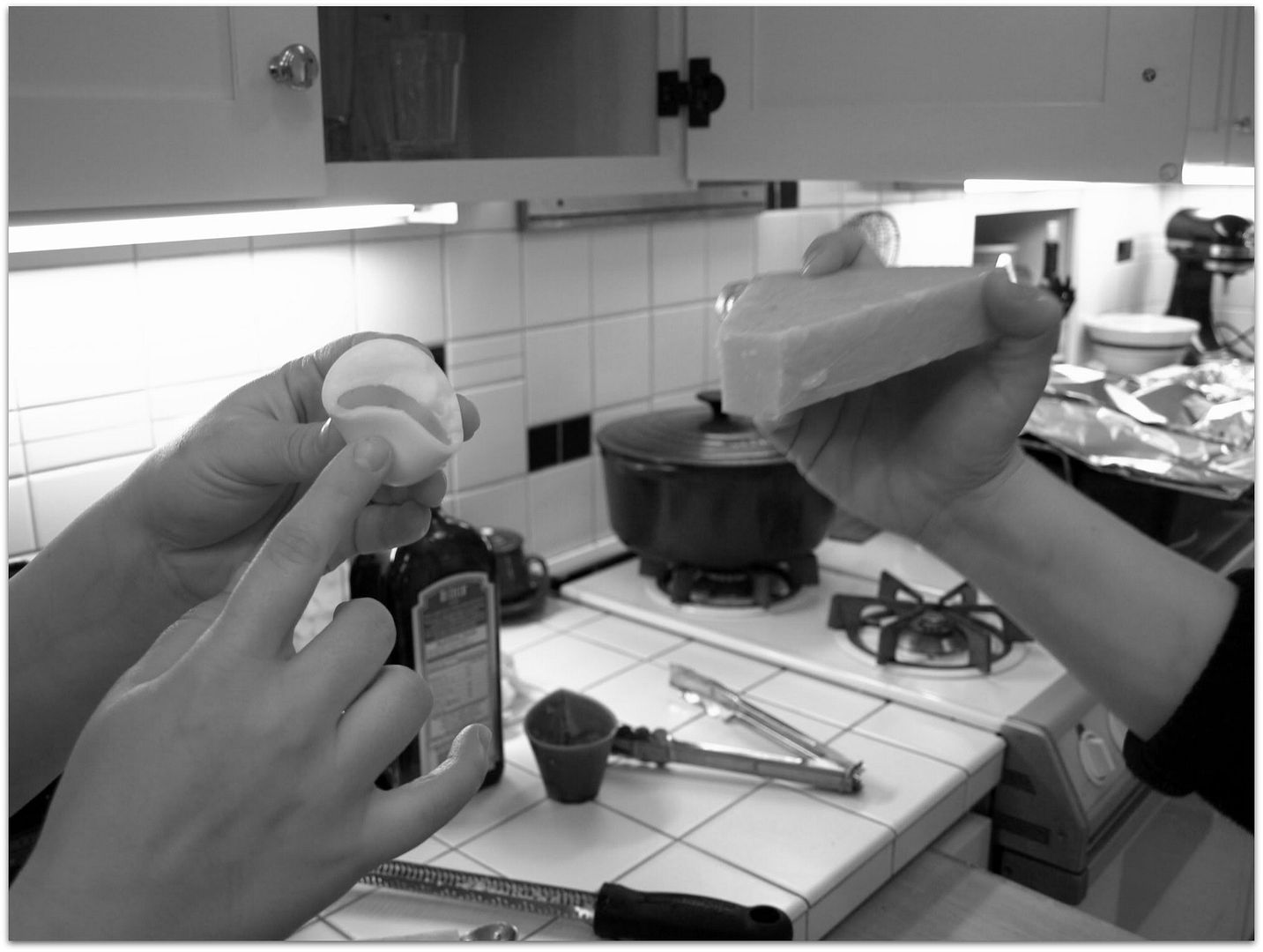 Meet Mr. Hard Boiled Egg (He looks rather grumpy) and Mr. Parmigiano Reggiano. They are the best of friends and quite entertaining and amusing dinner guests.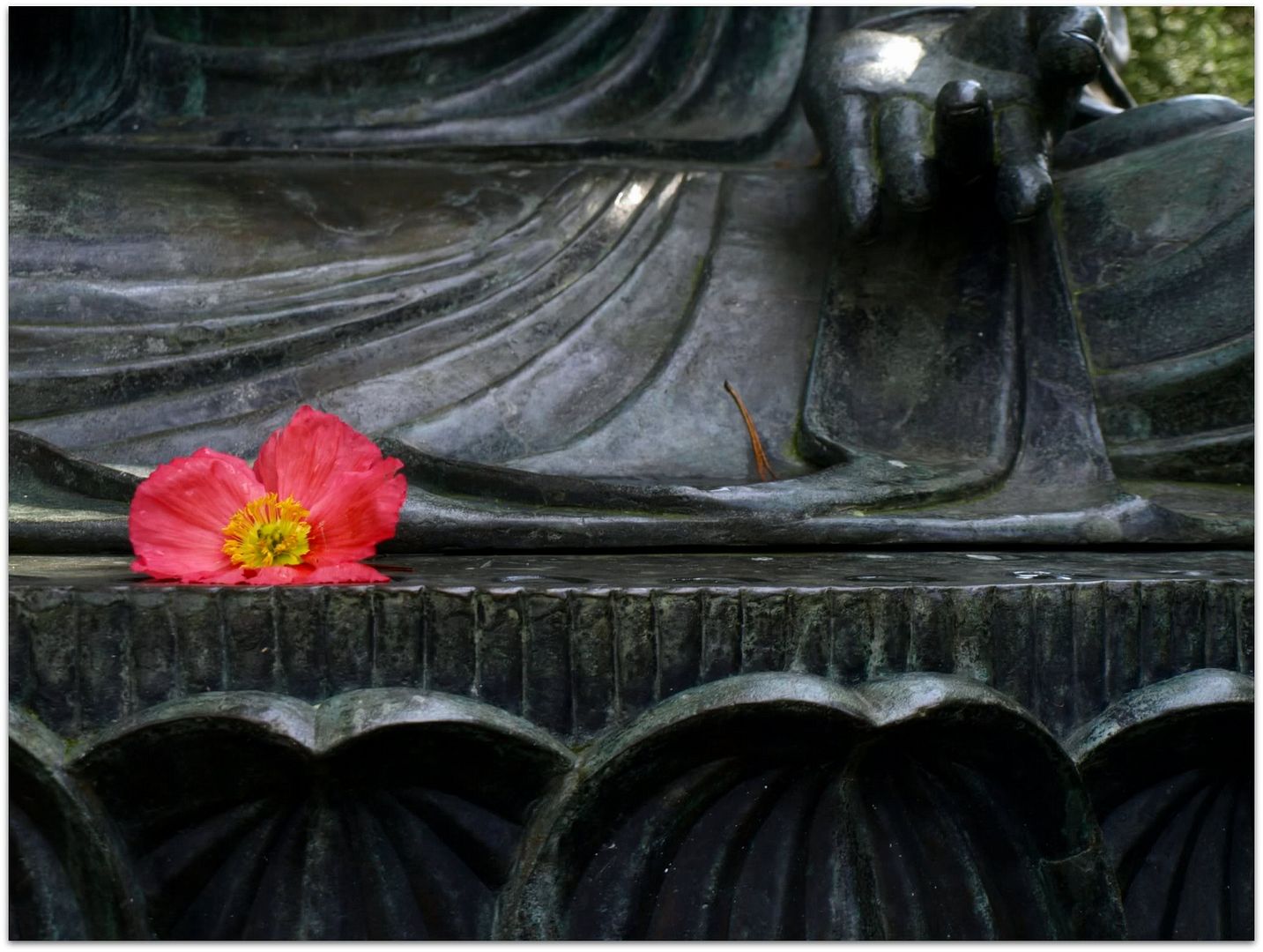 Okay, when I first downloaded this picture it looked like Buddha was discreetly flipping me the bird. I'm not sure how I feel about this. Yes, I do. I think it's funny.