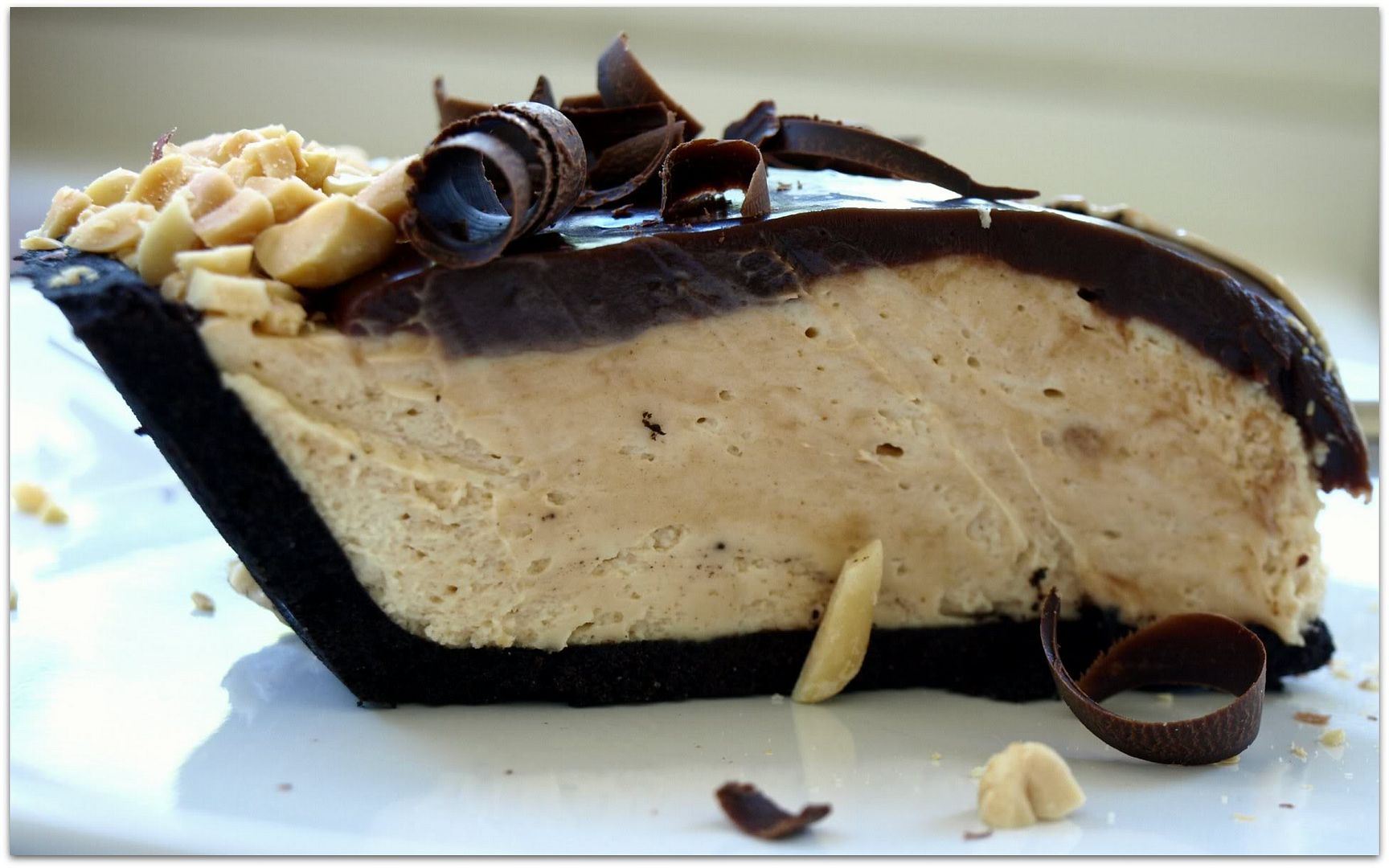 How to Make Your Baby Pterodactyl Mad In 4 Easy Steps.
[No, I didn't have sex with a dinosaur nor was I inseminated with
whatever
and I didn't splice some dino dna with frog dna a la Jurassic Park like some mad scientist]
First, you need to find yourself a 17 year old daughter then when she starts complaining tell her she sounds like a baby pterodactyl.
Squawk!
That looks about right.
Second, embarrass her by telling a family friend that when she was younger she didn't have an ounce of gaydar in her whole entire body.
"Slander!" She'll tell you. She'll also explain that she is batting a thousand now and that with her little pterodactyl hands that she will be filing a lawsuit against her mom for Squawk-SLANDER-Squawk!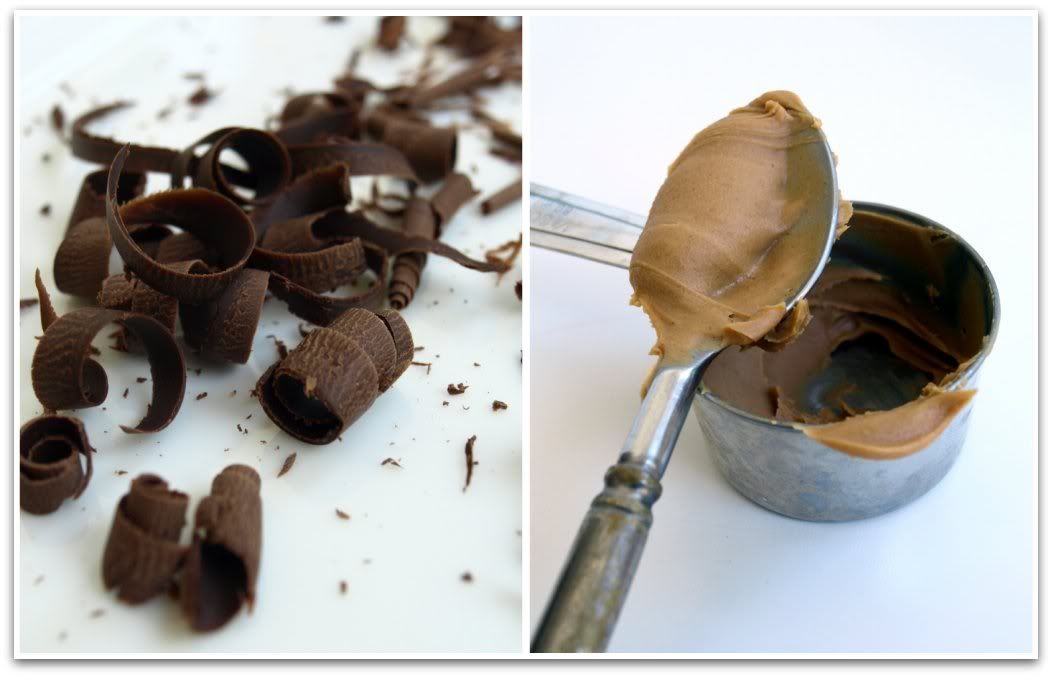 Three, repeat the gaydar thing to the internet.
Can you hear the squawking? It's deafening.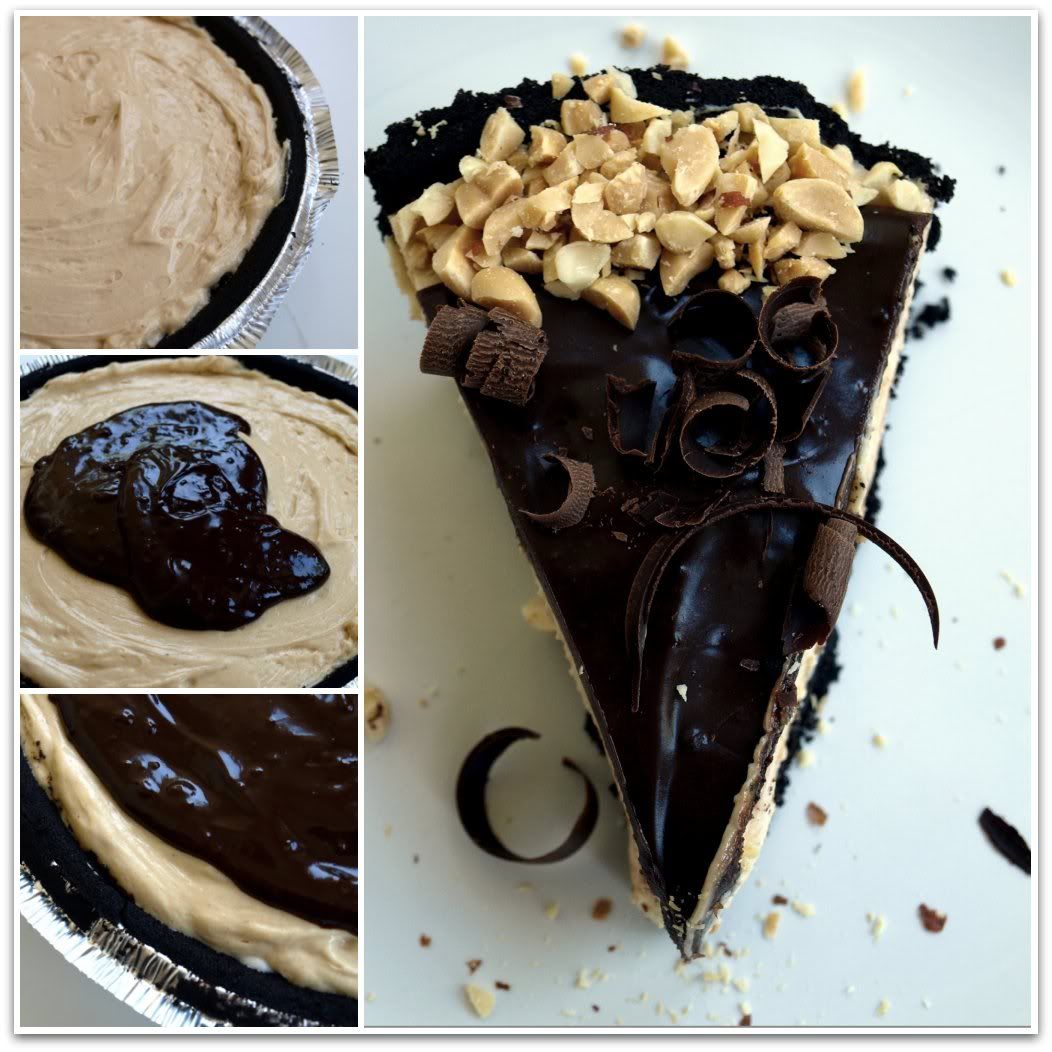 Four, don't make this pie when you say you are going to make this pie. That will start a nagging session of likes the world has never seen. The baby pterodactyl in my care followed me around and bitched so much that I gently reminded her that she would soon be leaving the nest and that no one would make her pie unless she made it herself.
I then got this face.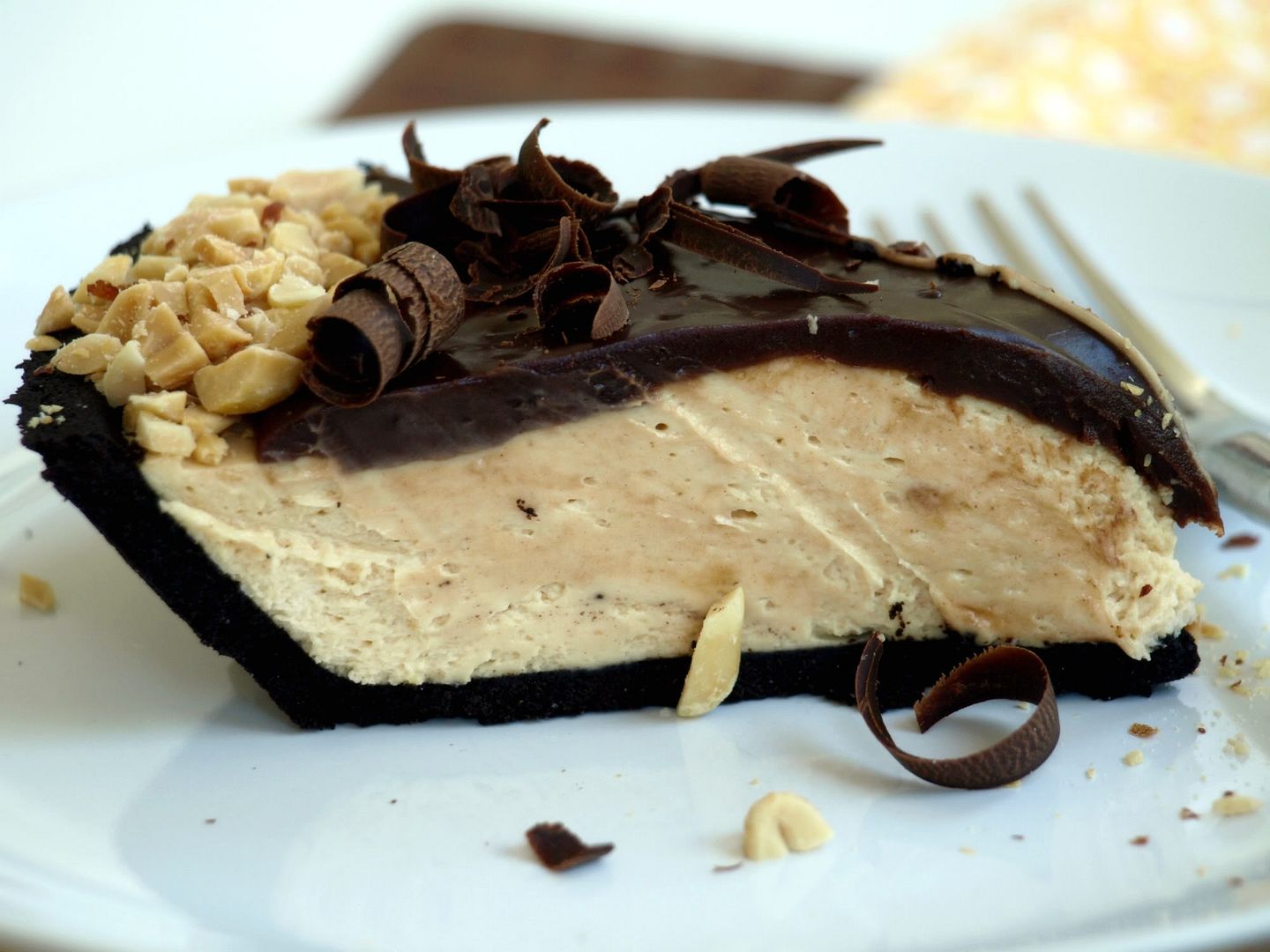 chocolate peanut butter pie
: adapted from dangerous desserts edited by orlando murrin
1 chocolate cookie crust (I used an Oreo pre-made crust)
filling:
1 cup cream cheese
2/3 cup smooth peanut butter
4 tablespoons sugar
3/4 cup whipping cream
topping:
2 tablespoons sugar
2 tablespoons butter, cut into pieces
2 ounces semisweet chocolate, chopped
1/2 cup whipping cream
optional:
chopped peanuts
chocolate curls
To make the filling: Using a stand mixer with a beater attachment, beat cream cheese, peanut butter, and sugar until blended.
Whip cream into very soft peaks. Fold whipped cream into the peanut butter mixture. Spoon filling into the cookie crust.
Make the topping: In a pan, combine the sugar and 1/2 cup cream. Bring to a boil, stirring to dissolve sugar. Lower heat immediately and simmer, without stirring, 5-6 minutes until slightly thick and pale yellow. Remove from heat and stir in butter and chocolate until melted. Let chocolate mixture cool slightly.
Pour the topping over pie and spread to cover completely and evenly. Chill, uncovered, about 1 hour until firm.
To decorate: I left a 1/2 gap between the edge of the pie crust and the chocolate filling and filled the gap with chopped peanuts then sprinkled chocolate curls over the middle of the cake.
How to Make Chocolate Curls: Run a vegetable peeler along the length of the flat side of a bar of chocolate at room temperature.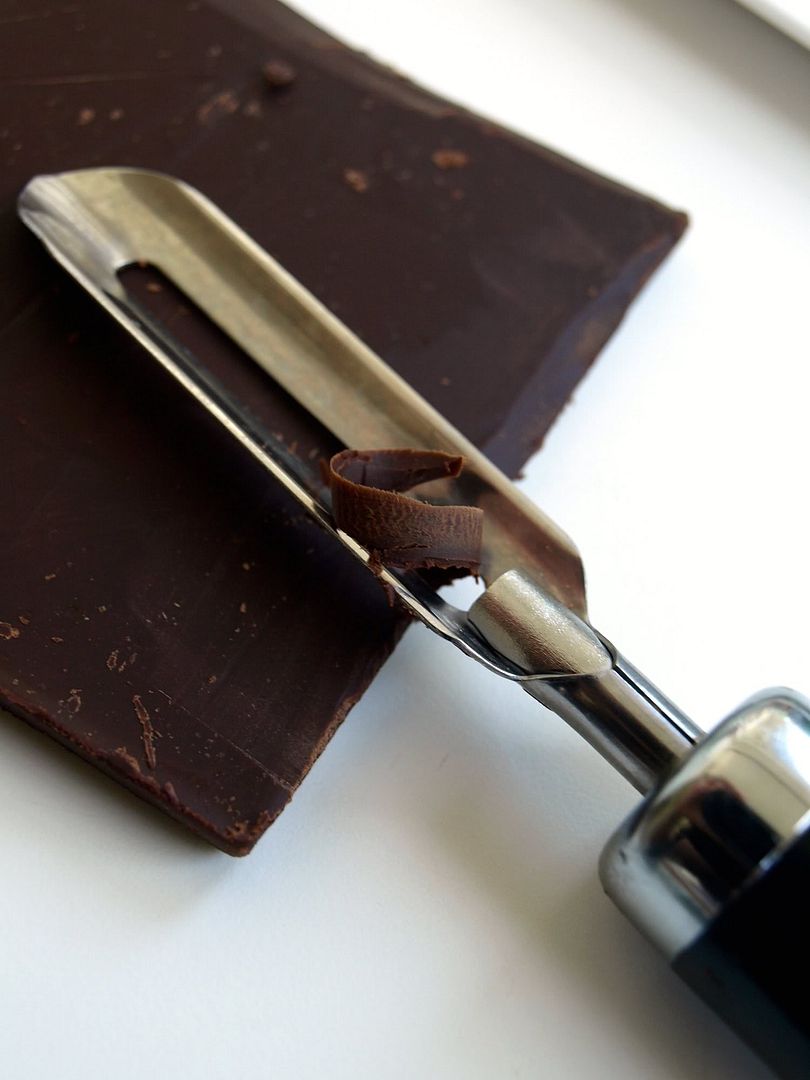 Tasting Notes: Chocolate and peanut butter, minimal cooking time, and it looks like a million dollars with the chocolate curls. You can't go wrong.