Krysta and the Terrible, Horrible, No Good, Very Bad Day...
Krysta woke up one night around 1 am with an itchy runny nose. She knew if she got up to take her allergy medicine she wouldn't sleep for the rest of the night but if she didn't get up she wouldn't sleep either. So she reached over to her nightstand and grabbed a Kleenex, blew her nose and tried to get back to sleep. Around 5:45 am Krysta finally fell back to sleep. At 6:00 am her pesky child Will woke up the whole house by stomping around and slamming the doors.
"Oh Drat! I will never fall back to sleep. I better get up." Krysta thought and got up to head to the bathroom. When she was in the bathroom Krysta looked at herself in the mirror and what did she see? A horrible red bump filled with a poisonous looking neon green pus right on the tip of her nose.
"What the hell?" she exclaimed as she looked closer in the mirror. "Where did that pimple come from?" and then she touched it. "Ouch! Ewwww, gross." The pimple popped on the green pus landed on the mirror and now her nose was even more red than before. "Might as well call me Rudolph!" and Krysta hopped into the shower.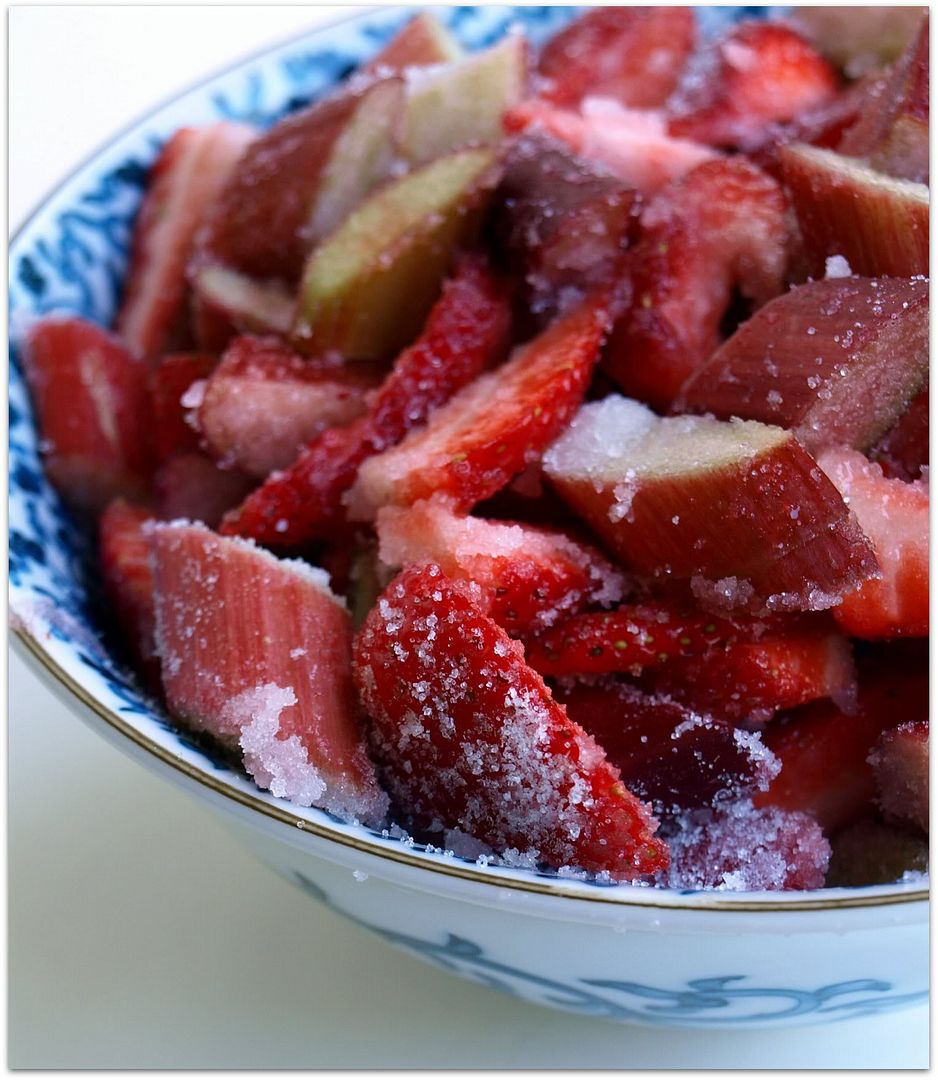 Trying to get ready was bad. Her clothes felt too tight and her skin was itchy. Her normally straight reddish brown hair is turning more silver and frizzy. Her eyebrows needed to be plucked even though she had plucked out those pesky hairs the night before. And is that what she think it is? Is that a hair in my chinny chin chin?
Oh Good Lord.
The kids were fighting and stressed about tests.
Krysta's iPod and cell phone gave her the black screen of doom.
She then received a phone call from her ex. About money and the child and an envelope that needed to be sent by FedEx. Krysta ranted and raved and maybe threw a book.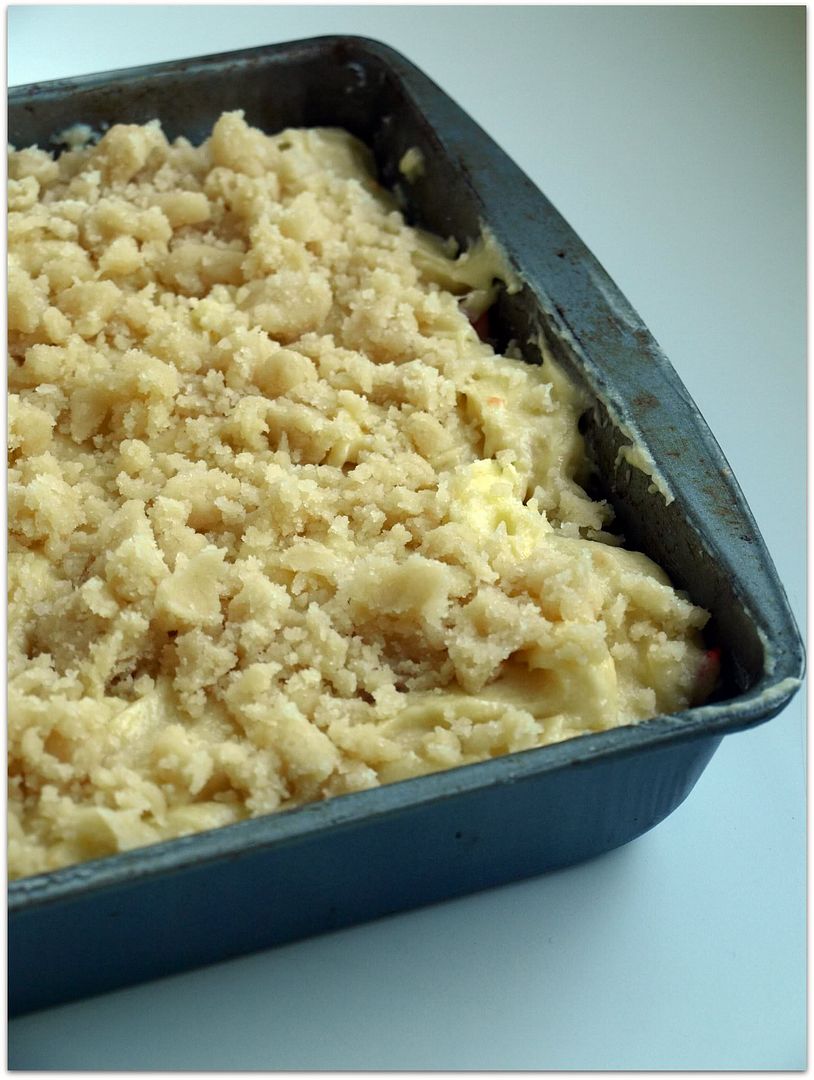 After all this Krysta went into the kitchen and cracked open a cookbook. She looked at the recipe and said this isn't quite right. So she talked to her friend and said "Is this recipe wack?" and the friend said, "Oh yes, the author is on the crack!"
Krysta made the no good recipe anyways and is was a fail!
She decided to make something else. A strawberry rhubarb upside down cake sounded quite nice.
Krysta chopped and stirred, shifted and mixed. Placed it in the oven. When the cake was done cooking, Krysta took it out of the oven and let it cool for ten minutes then flipped it upside down.
SPLAT! went the cake all over the cakestand, on the cutting board and some on her camera.
"Well there goes my post." Krysta thought as she tried to repair the damage. Then she took a bite of her messed up cake.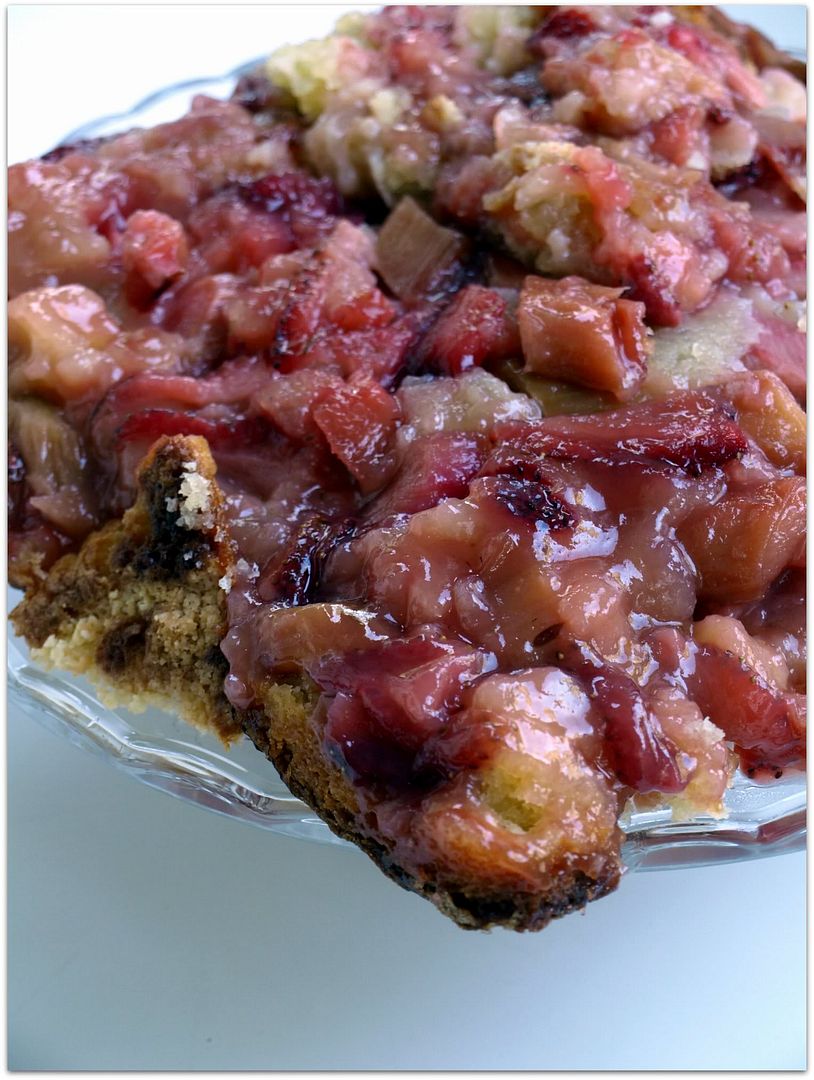 It was jammy, sweet and tart all at the same time. Moist and soft with a suprise crunchy bottom.
"Oh who cares if the picture are ugly. People need to know this cake is really quite lovely!"
strawberry rhubarb upside down cake
: adapted from martha stewart's living may 2010
topping:
4 tablespoons unsalted butter, melted
1/2 cup all-purpose flour
1/4 cup sugar
Coarse salt
cake:
1 1/2 sticks unsalted butter, room temperature, plus more for buttering pan
1 pound rhubarb, trimmed and cut on a very sharp diagonal about 1/2 inch thick
2 cups strawberries; washed, hulled and sliced
1 3/4 cups sugar
1 1/2 cups all-purpose flour
1 1/2 teaspoons baking powder
Coarse salt
1/2 teaspoon finely grated orange zest
1 tablespoon Grand Marnier
2 large eggs
1 cup sour cream or creme fraiche
Preheat oven to 350 degrees. Make the topping: Stir together butter, flour, sugar, and 1/4 teaspoon salt until moist and crumbly.
Butter a 9-inch round cake pan (2 inches deep). Dot with 4 tablespoons butter (cut into pieces). Toss rhubarb and strawberries with 3/4 cup sugar; let stand for 2 minutes. Toss again, and spread in pan.
Whisk together flour, baking powder, and 1 1/2 teaspoons salt. Beat remaining stick butter and cup sugar with a mixer on medium speed until pale and fluffy. Beat in zest and Grand Marnier. Beat in eggs, 1 at a time, until incorporated, scraping down sides of bowl. Beat in flour mixture in 3 additions, alternating with sour cream, until smooth. Spread evenly over rhubarb and strawberry mixture. Crumble topping evenly over batter.
Bake until a toothpick inserted into the center comes out clean and top springs back when touched, about 1 hour. Let cool for 10 minutes. Run a knife around edge of cake, and invert onto a wire rack. Let cool completely.
Let the cake cool for 10 minutes before removing it from the pan. The rhubarb will be too hot to handle safely right after baking. But if the cake sits much longer, it may stick.