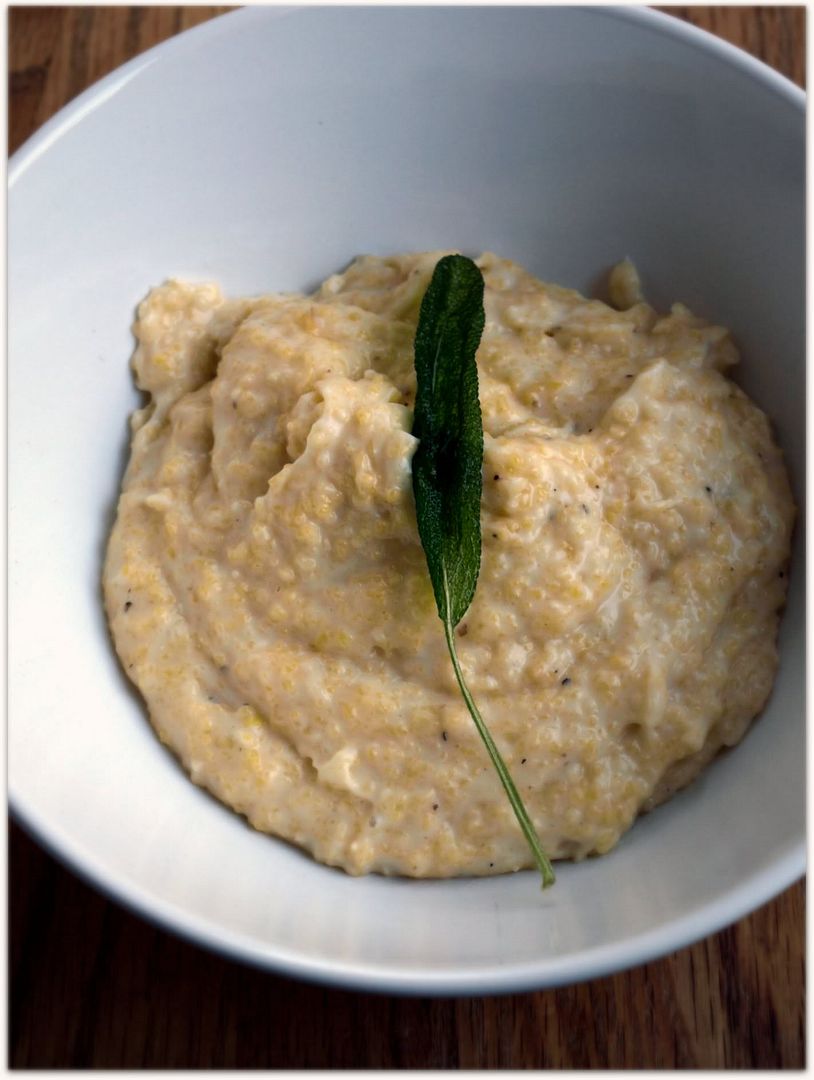 I admit it, I am a lazy cook. Sometimes if I try a recipe and it doesn't work, I give up on it. I don't try it again, hunt down a different recipe, or try a look for another technique. I just say, "Been there, done that, not trying it again."
Polenta
was one of those dishes. I just didn't get it. I read all these food blogs and books where everyone would wax poetic about how wonderful polenta is. Food of the Gods... blah, blah, blah. My knee jerk reaction was, "Good Lord! Is everyone smoking crack? What in the hell am I missing? I must be missing some fundamental polenta cooking gene. Folks, it is not that good."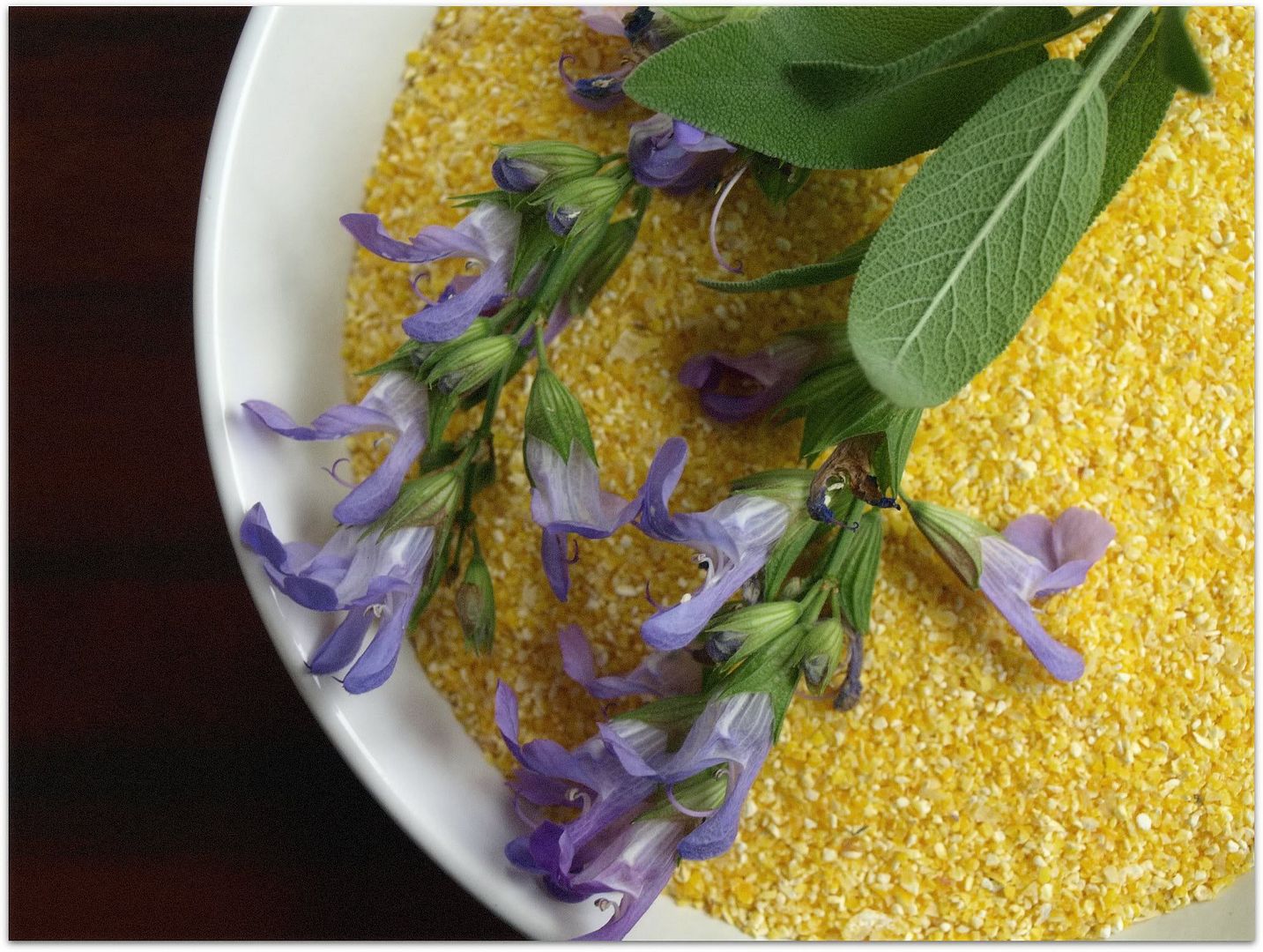 Then I had dinner at
ad hoc
. When I saw polenta on the menu, I figured if I didn't like it here then I just wasn't a polenta person. I'd give it one more try.
It was like choirs of angels come down on unicorns singing the praises of Thomas Keller. Not that I am comparing him to God or anything but there were rainbows over the restaurant. That's all I saying.
I figured I needed to make polenta my bitch. I kept repeating 'Stop pussyfooting around it and make the damn thing already' to psych myself up. I pulled out my ad hoc at home and made polenta and it was good. Which makes me sad because I have to wait until the weather starts to cool down before I can make polenta again. And you know what makes me even more depressed? That I am a lazy cook. If I would have just looked for another recipe I could have been eating a lot more polenta years ago.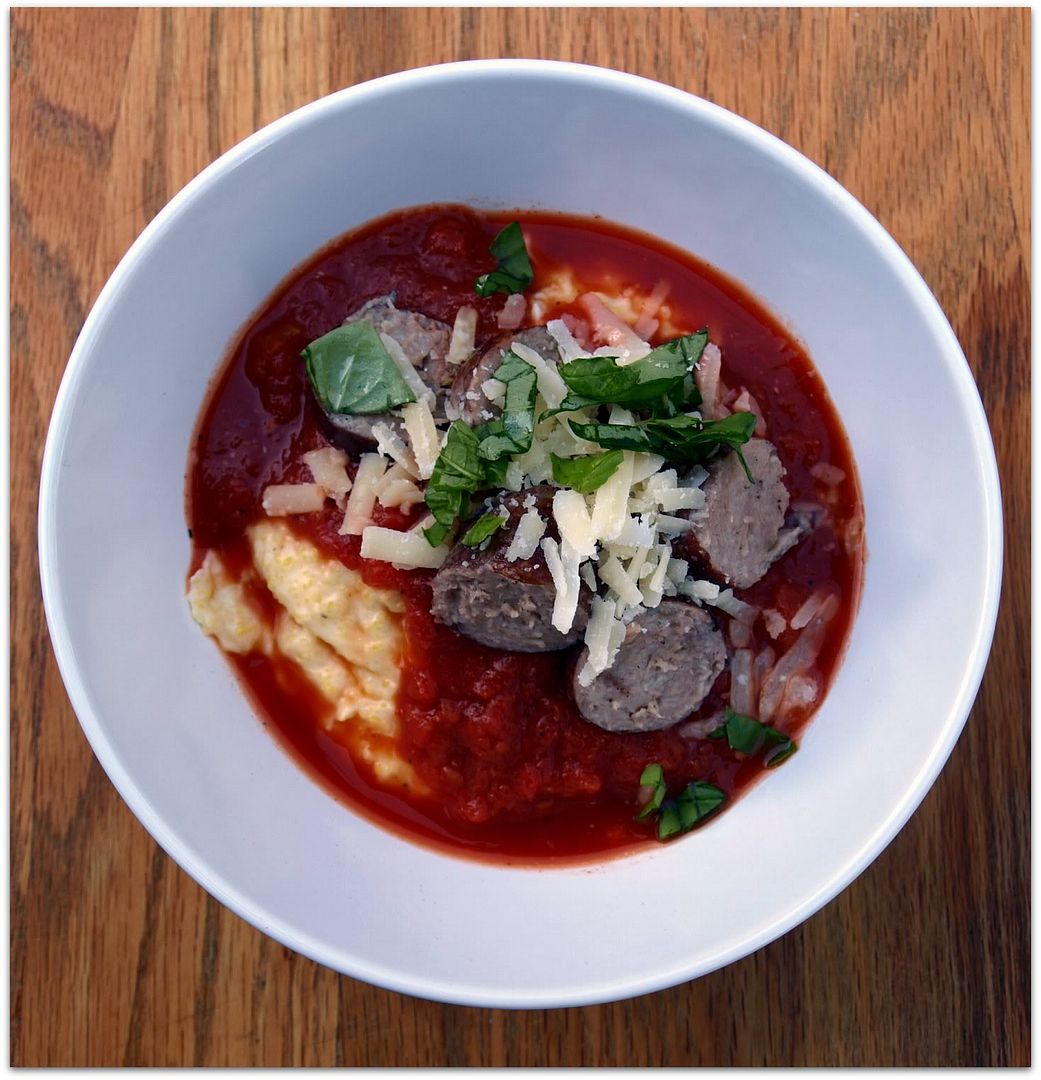 polenta
: ad hoc at home
6 cups chicken stock
2 tablespoons of minced garlic
kosher salt
1 pound finely ground polenta
2 1/2 cups heavy cream
12 tablespoons butter (1 1/2 sticks) unsalted butter, cut into 1/2 inch pieces
freshly ground pepper
extra virgin olive oil
Combine the stock, garlic, and a sprinkling of salt in a large saucepan and bring to a boil. Pour in the polenta in a stream and cook over low heat, stirring often, for about 17 to 20 minutes, until the polenta is quite dry and coats the bottom of the pan. The moisture must evaporate, because it will be replaced with fat: otherwise, the texture could be gummy.
Meanwhile, warm the cream in a small saucepan.
Increase the heat under the polenta and stir in the butter. Add the cream about 1/2 cup at a time, letting the polenta absorb it each time before adding more. Season to taste with salt and pepper.
Top with a drizzle of olive oil..
Other ideas:
(thanks Rebecca for this idea)...Fry some Italian sausages until crispy brown on the outside but still raw on the inside then braise the sausages in a pot filled with 1/2 water and 1/2 red wine so that the sausages are completely covered. Cook until done.
*
Fried sage
Eggs over easy
Serve with
short ribs
With this sauce that has been on both smitten kitchen and orangette:
tomato sauce with butter and onion
s
:
2 cups whole, peeled, canned plum tomatoes, chopped, with their juices (about one 28-oz. can)
5 Tbsp. unsalted butter
1 medium yellow onion, peeled and cut in half
Salt, to taste
Combine the tomatoes, their juices, the butter, and the onion halves in a medium saucepan. Add a pinch or two of salt. Place over medium heat and bring to a simmer. Cook, uncovered, at a very slow but steady simmer, adjusting the heat as necessary, for about 45 minutes, or until droplets of fat float free from the tomato. Stir occasionally, mashing any large pieces of tomato with the back of a wooden spoon. Taste and salt as needed.
Discard the onion before tossing the sauce with pasta.
*
I added some of the braising liquid from the Italian sausages and added it to the tomato sauce.