If you do not make these, I will come to your house politely knock on the door and when you answer...
I WILL KICK YOU IN THE SHINS!
then quickly apologize and then force feed you some of these tasty and delicious morsels until you admit...
YOU WERE WRONG FOR EVER DOUBTING ME!
[cracking my knuckles and swinging my foot menacingly]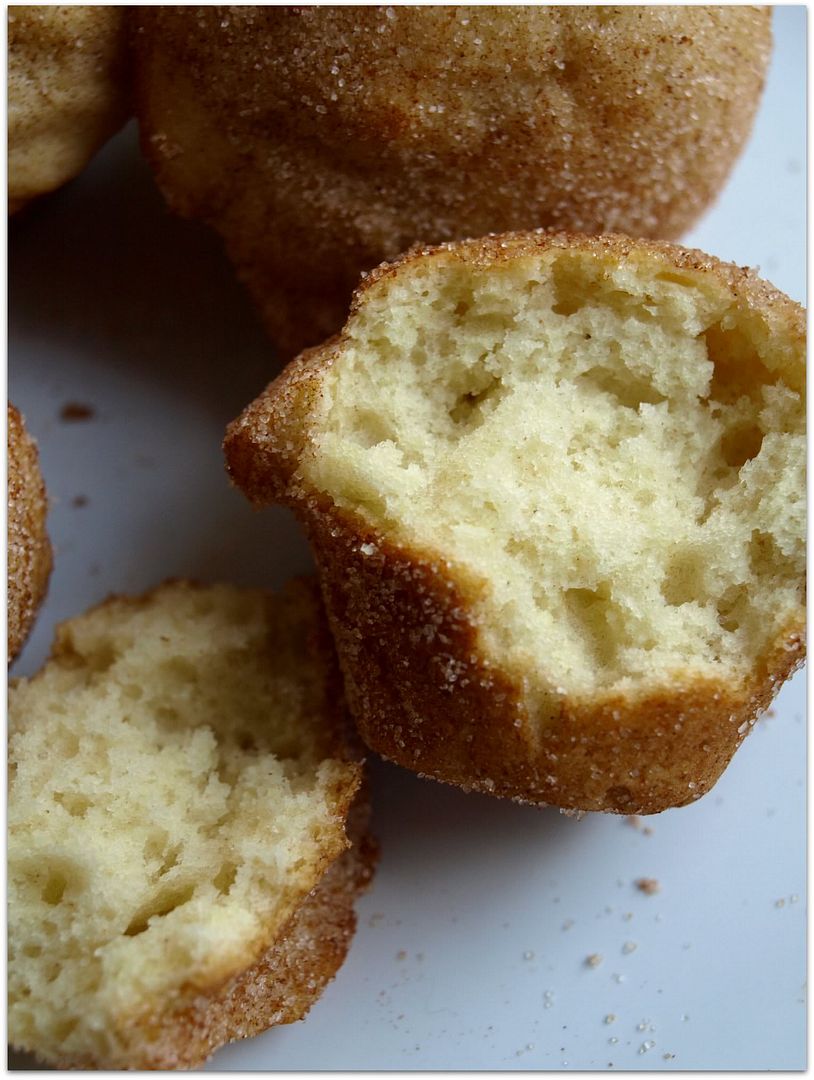 I feel that strongly about these little doughnut muffins. How could I not? They are easy to make. You don't have to fry them... so that's not an excuse. Oh yeah and they TASTE JUST LIKE A FRESHLY MADE CAKE DOUGHNUT. And I don't even like doughnuts.
Are you really going to argue with me?
[cracking my knuckles]
I didn't think so.
Imagine the possibilities... for breakfast with your coffee or tea, snack time, dessert or maybe this Saturday for a graduation brunch with these
pancakes
, sausages, and fresh fruit.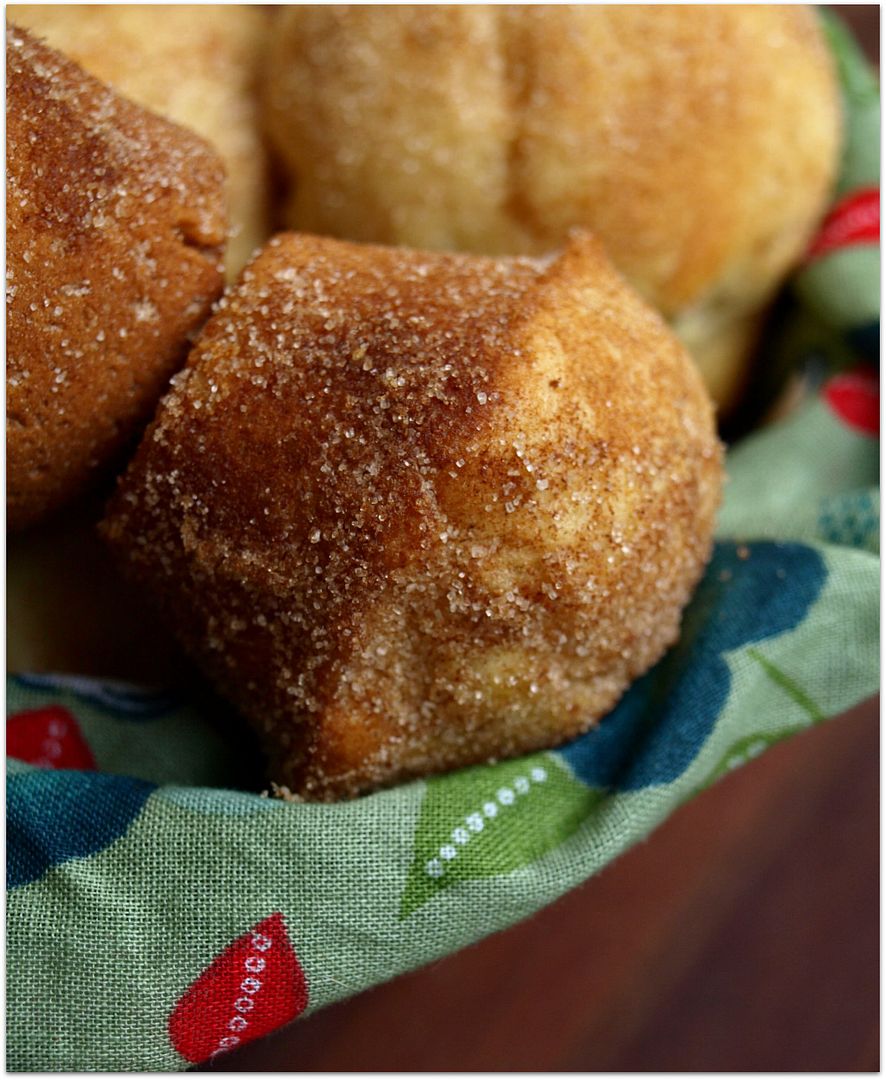 doughnut muffins
:
blue ribbon cookbook
makes 24 mini muffins
muffins:
3 cups all purpose flour
2 1/2 teaspoons baking powder
3/4 teaspoon salt
1/2 teaspoon freshly ground nutmeg
1/4 teaspoon baking soda
3/4 cup whole milk, at room temperature
2 tablespoons buttermilk, at room temperature
10 tablespoons unsalted butter, at room temperature
3/4 cup plus 2 tablespoons sugar
2 large eggs, at room temperature
cinnamon sugar coating:
1 cup sugar
1 tablespoon ground cinnamon
8 tablespoons unsalted butter, melted
Preheat oven to 375 degrees. Greas and flour 2 (12 cup) mini muffin tins.
In a bowl, sift together the flour, baking powder, salt, nutmeg, and baking soda. In a seperate bowl, whisk together the milk and buttermilk. In the bowl of an electric mixer fitted with a paddle attachment, beat butter and sugar until light and fluffy. Beat in eggs, one at a time, until just combined. With the mixer set on low speed, beat in one fourth of the dry ingredients. Then beat in one third of the milk mixture. Continue to alternate until all ingredientd are incorporated, finishing with dry ingredients. Do not over mix. The batter will be heavy, it's ok.
Fill the prepared muffin cups just to the rim with batter. Bake until lightly golden and firm to the touch, 15-20 minutes. Let the muffins cool in the pan for 5 minutes. Remove the muffins from the tin and transfer to a wire rack set over a baking sheet.
To coat the muffins: Combine the sugar and cinnamon in a paper bag. Brush each muffin generously with melted butter. Then place a few muffins in the bag with the cinnamon and sugar mixture. Shake well to coat the muffins. Repeat.
Serve warm or at room temperature.
Jelly Doughnut Muffins: Allow muffins to cool and use a small pastry tip to make a hole in the bottom of each muffin. Fill the pastry bag with your favorite jam, jelly, or citrus curd, and squeeze into the muffin.