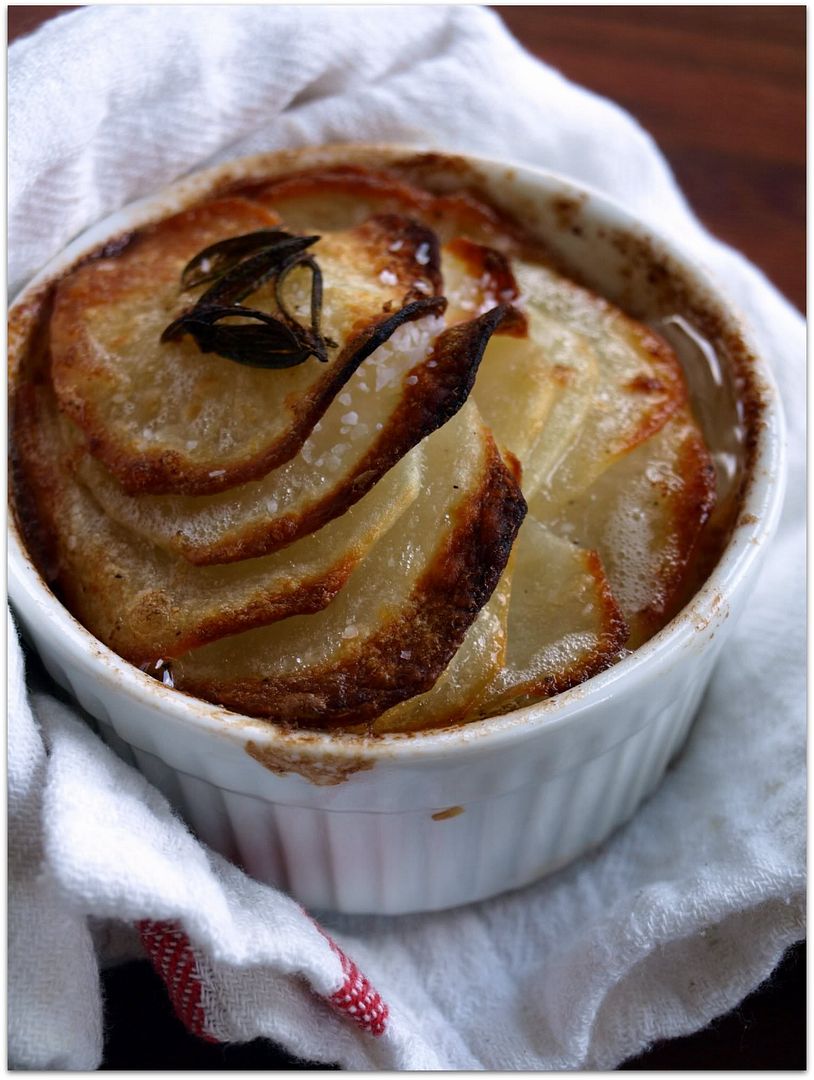 If you have been a reader of this blog for a long time you might remember me talking about last meals. If not let me give you a refresher...
Apparently among chefs there is an ongoing-never ending-mobius strip- conversation/discussion about what would be their
last meal
. Normally it's nothing that is too fancy and more often than not, it's something mom made.
In our house, it's now become a standard that all meals are judged by. Is it last meal worthy? Kind of like
Elaine's sponge worthy
...
...but with food.
To top it all off Katie then found multiple
websites
that are
dedicated
to people's death row meals (grim, I know) and then it became
'is this is death row worthy?'
Which I hope never comes to pass, I am trying really hard not to raise little serial killers that are on death row but somehow death row meals name has stuck.
-head meet desk-
-I am awaiting that Parent of the Year Award, it should be coming any minute-
So what would my death row meal be?
On the menu: (Hopefully 6-7 decades later than today)
Grilled Dry Aged Rib Eye
Risotto
Caprese Salad (tomatoes better be homegrown)
COOKIES
and probably a Dr. Pepper- which gives me something in common with
Texas death row inmates
.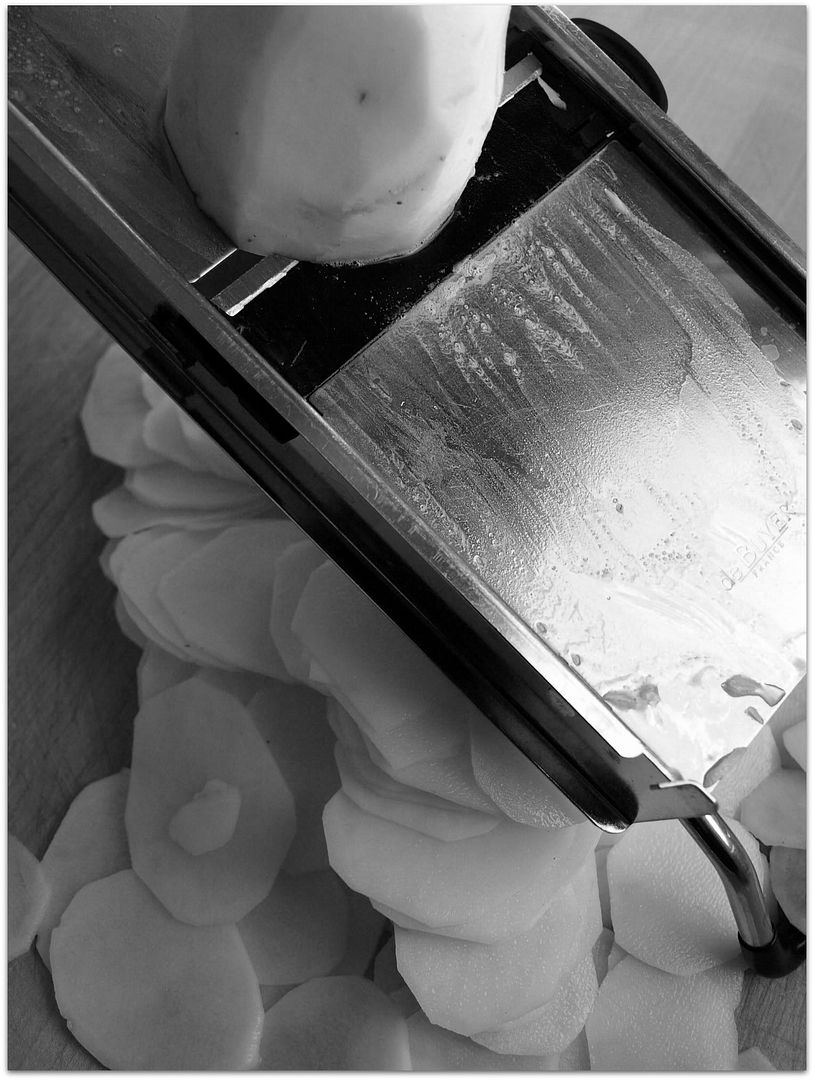 Anyways... I am now making substitutions to my death row meal. I want these potatoes instead of risotto. Because if I am going to die, I am going to die drowning in puddles of melted butter without worring what it will do to my waistline or arteries.
Before I give you this recipe I want to warn you this is three potatoes cooked in two sticks of butter. This is a special occasion-comfort food recipe if I have ever seen one. The method of cooking these takes all the starch out and leaves the potatoes crispy on the outside and creamy on the inside.
potatoes antico modo
: adapted from urban italian
serves 4: *I double this recipe
3 Idaho potatoes
1 cup butter (2 sticks)
1 tablespoon fresh thyme leaves
1 tablespoon rosemary leaves
1/2 teaspoon of sea or kosher salt
1/4 teaspoon coarse ground black pepper
1 garlic clove, thinly sliced
Preheat oven to 450 degrees.
Peel potatoes and slice them as thin as possible. (If you have a mandoline, dust it off and put it to good use) Half fill a double broiler with water and put the butter in the top half. (I use a saucepan filled with water and place a pyrex bowl on top)
When the water has come to a low boil and the butter has melted, add the potatoes to the top part of the double boiler. Use a spoon to coat the potatoes in the melted butter, being careful not to break them.
Add the thyme, rosemary, salt, pepper, and garlic. Continue cooking on high heat- flipping and shaking the potatoes occasionally to avoid sticking and to help them cook evenly, until the potatoes are translucent-about 20 minutes,
Using a fork, layer the potatoes into either a large baking dish or individual ramekins, filling to the top, also being careful not to break the potatoes. Make sure to pour any left over melted butter in the baking dish.
Place the potatoes in the oven and bake until crispy on the outside and creamy on the inside, about 30 minutes. Serve hot, sprinkled with salt.
Tasting Notes: Can you hear my arteries clogging? Gasp... so good... choke.
thud.