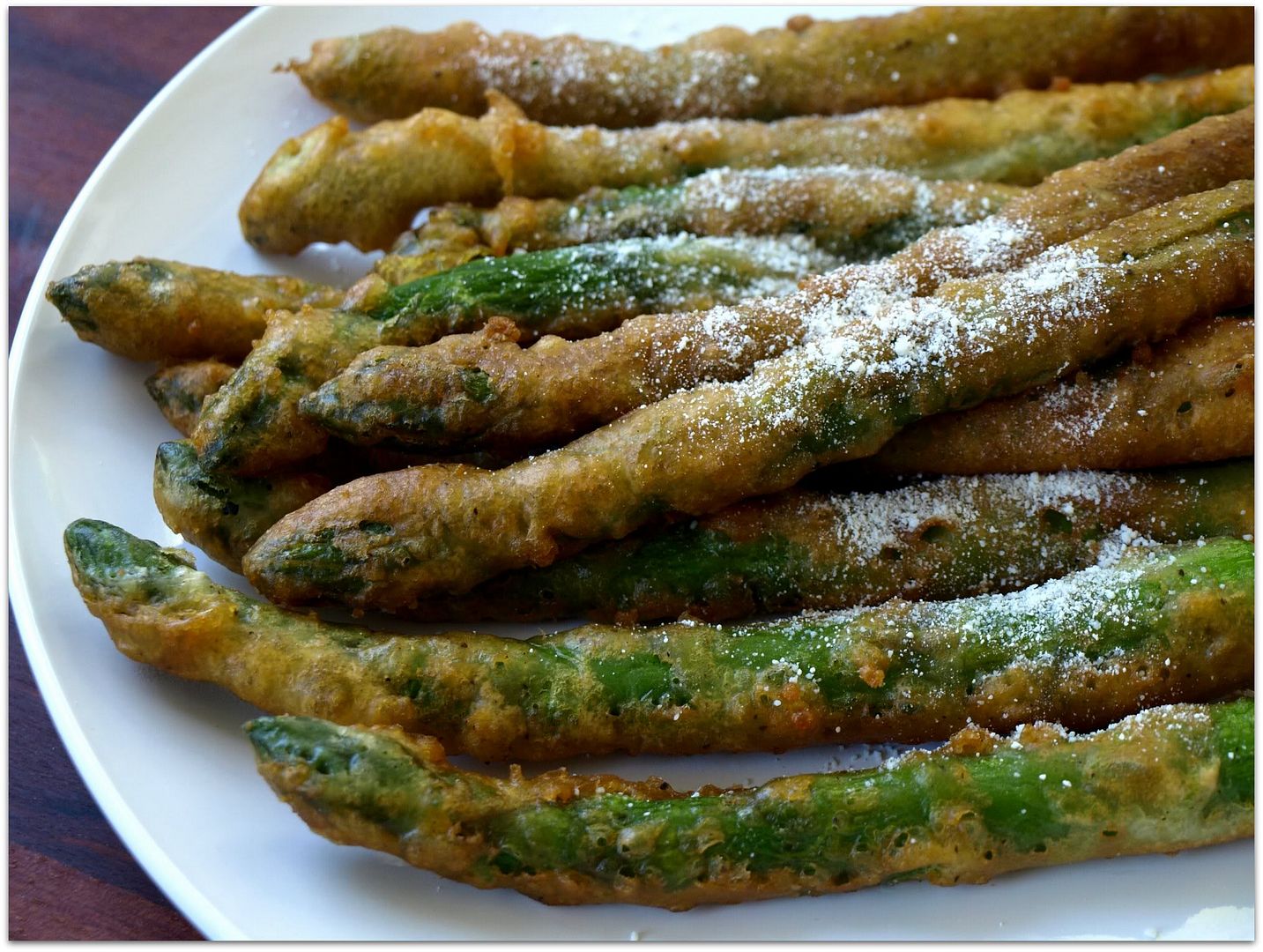 This weekend was the
25th annual Stockton Asparagus Festival
. It's a huge deal around here. All of downtown Stockton is shut down and they close the streets to celebrate all things asparagus... including ice cream. It's all for a good cause, this year fesitval organizers expect to have raised about 5 million dollars that will go to charity.
So that's the good news.
The reality is that the crowds are huge, the lines are long, it's expensive, and because it's held downtown, in the streets... it's hot with not a lot of shade. Even when it's only 75 degrees outside and there is a nice Delta breeze blowing. It's hot.
Since I hate crowds, sunburn easily, and was babysitting this dude.
Going to the Asparagus Festival was out of the question but I can get my deep fried asparagus fix at home
If you think he looks tuckered out. You should see his auntie because she is pooped.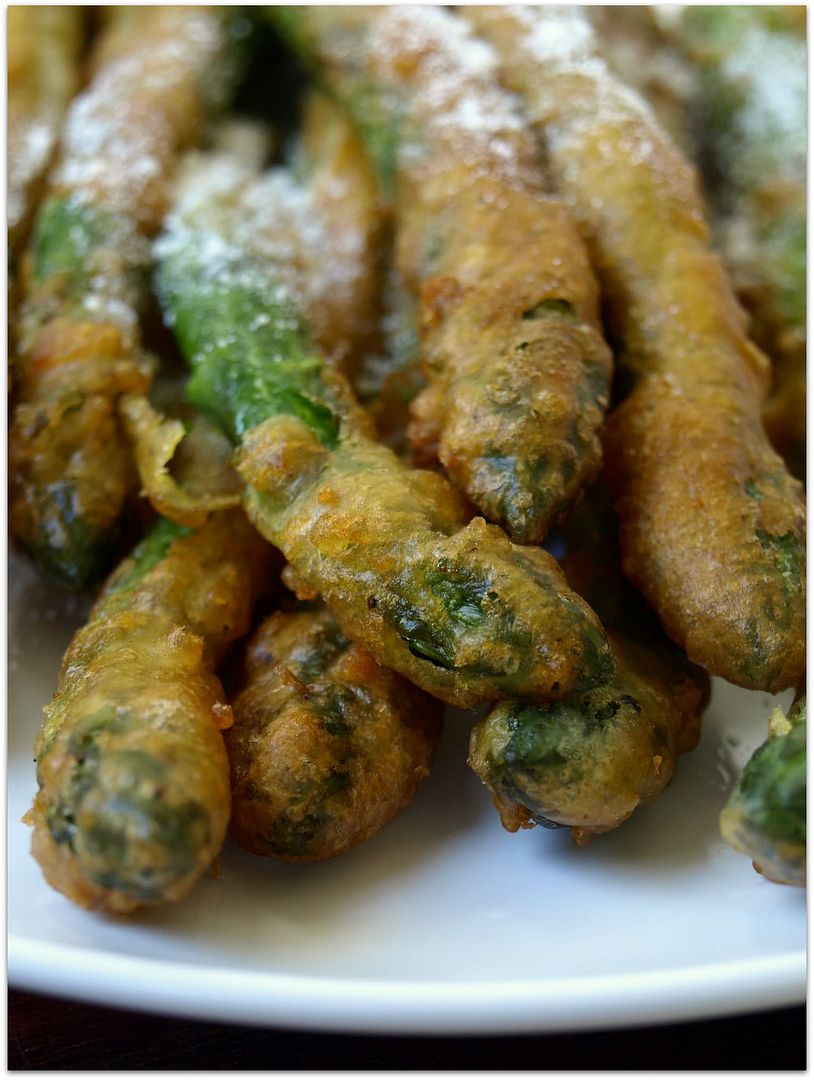 deep fried asparagus
: asparagus all ways... always. the original stockton asparagus festival cookbook
1/2 cup cornstarch
3/4 cup flour
1 teaspoon salt
1/4 teaspoon black pepper
1/2 teaspoon celery salt
1/2 teaspoon baking soda
1 teaspoon baking powder
2 egg whites
2/3 cup cold flat beer
3 lbs. raw, whole asparagus, cleaned and cut above white end
peanut oil
Mix all ingredients except asparagus in a bowl with wire whisk until well blended. Dip asparagus individually in the batter and deep- fry them in at least 2 inches of peanut oil for 2 minutes or until golden brown. Drain on paper towels. Eat hot.
Serving Suggestions: At the festival they sprinkle finely grated parmesan cheese on top and then you have the option of then dashing some Tabasco sauce on top of the asparagus also. Me? I like a little dipping sauce of 1/2 creme fraiche and dijon mustard.