This is one of
those
recipes. You know the recipe you have to make. It's like a siren's song. Resistance is futile and nothing good is going to come about it. Want to know why? The description says "This tastes like a Mounds bar!"
Really? Prove it to me because I might like ice cream if it tastes like a Mounds bar.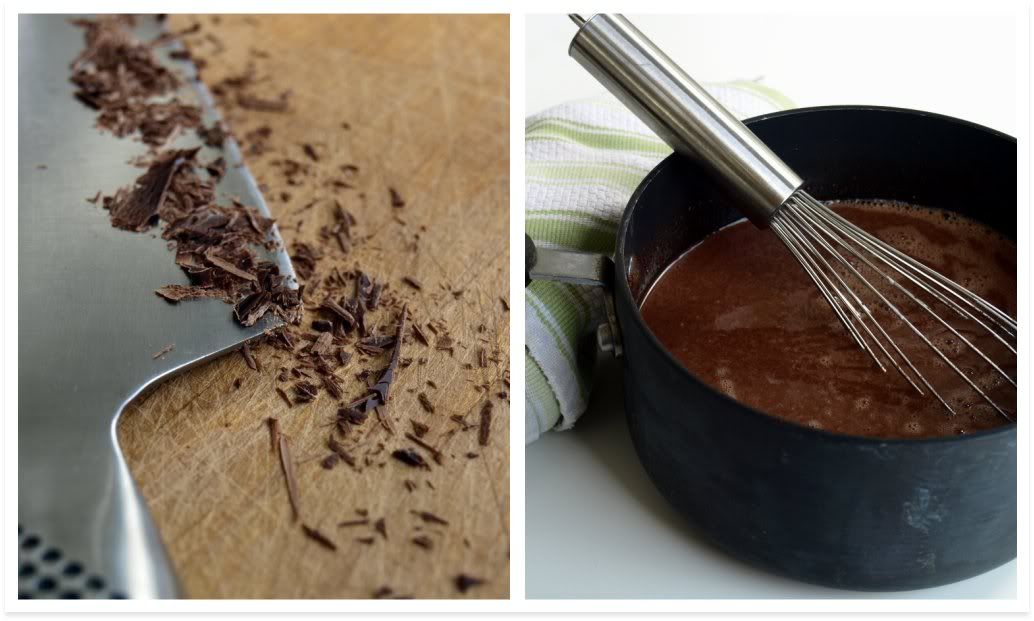 Does it taste like a Mounds bar? Let's put it this way... when I tasted the mixture before it was churned in the ice cream maker. I giggled out loud and "Oh shit, it
really
does taste like a Mounds bar!" and was absolutely delighted with the results.
i actually ate this bowl of ice cream... go figure
chocolate coconut sherbet
: ready for dessert by david lebovitz
1 cup water
1 cup sugar
5 ounces bittersweet chocolate, chopped
2 cups canned Thai coconut milk
1 tablespoon dark rum
toasted coconut, optional
chopped almonds, optional
In a medium saucepan, bring the water and sugar to a boil, stirring to dissolve the sugar. Remove from heat, add the chocolate, and whisk until chocolate is completely melted. Stir in coconut milk and rum.
Pour the mixture into a blender and blend until smooth. Cover and refrigerate until chilled.
Freeze in a ice cream machine according to the manufacturer's directions.
Serve with toasted coconut and chopped almonds if desired.