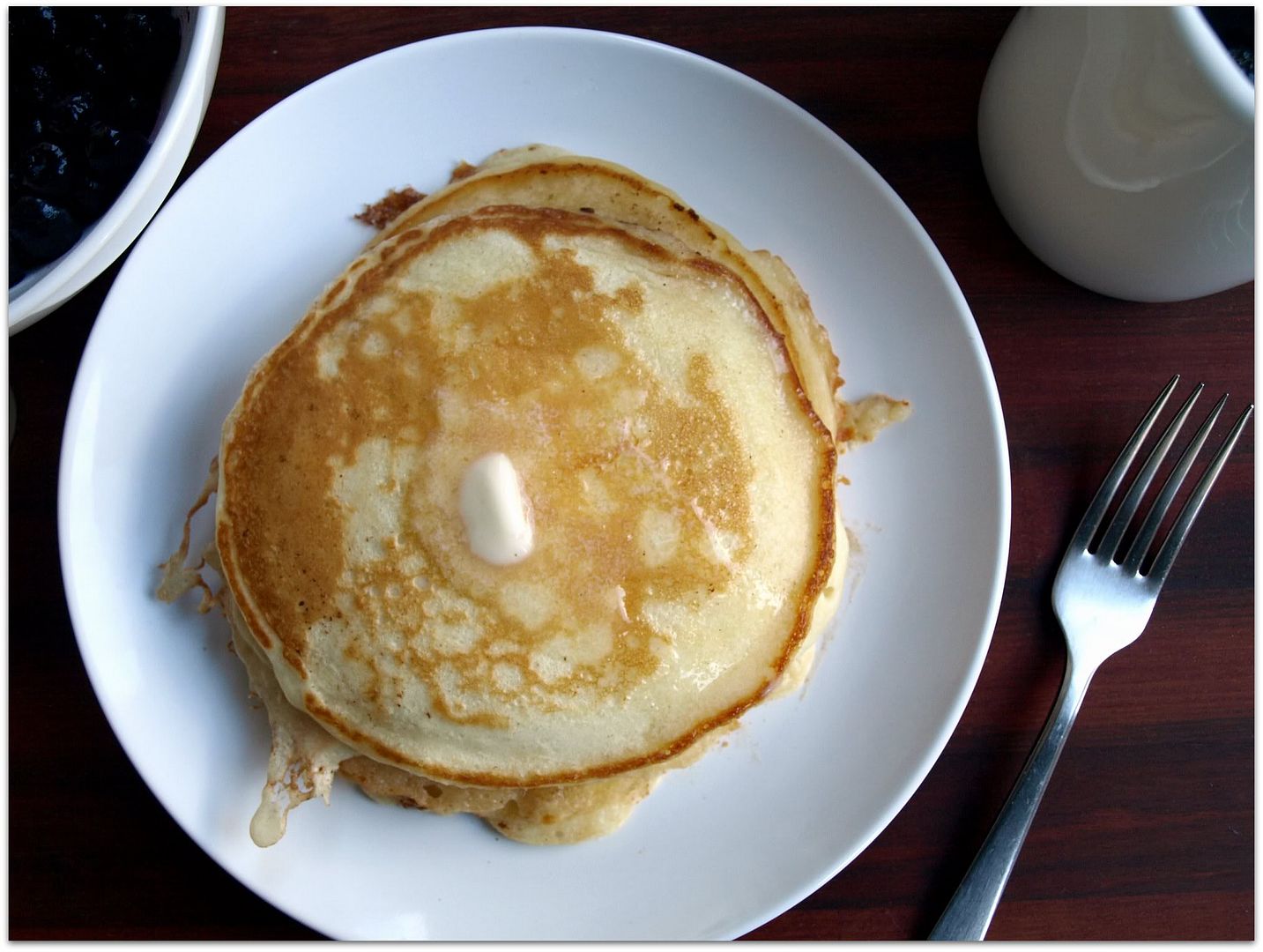 "I really don't like breakfast for breakfast. I love it for dinner, it's like you are cheating. Something sweet, like dessert for dinner." -Katie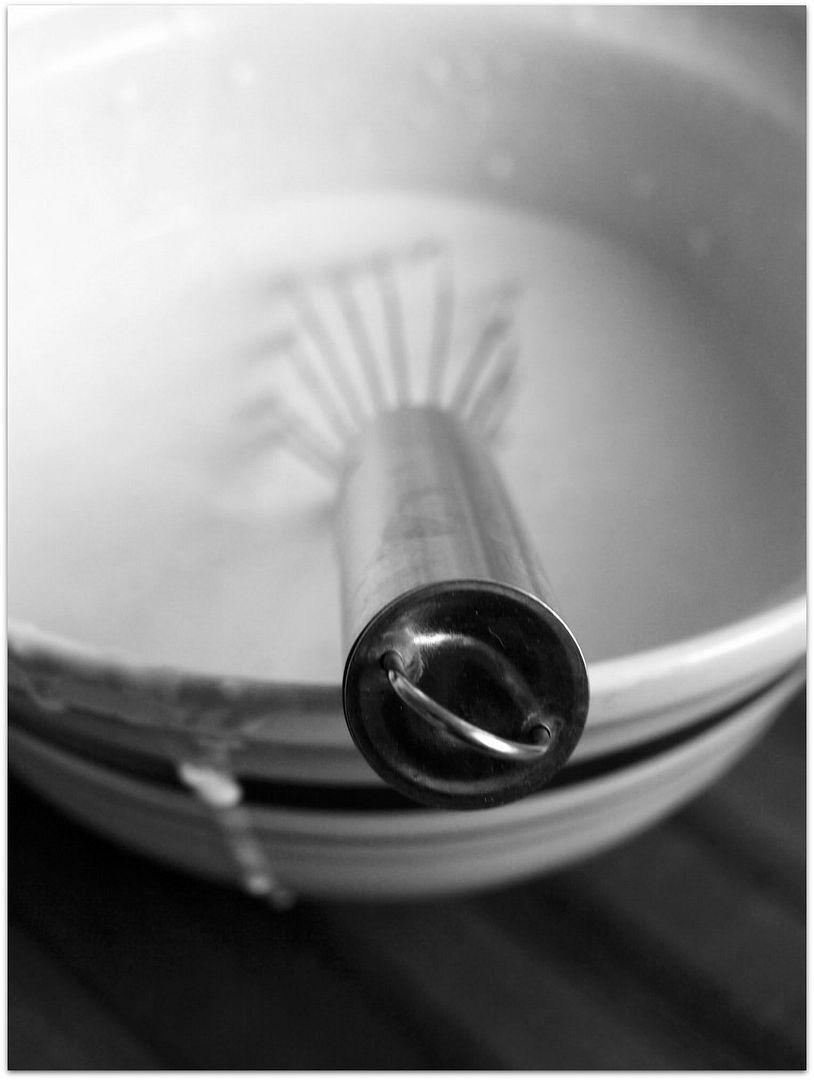 Every day I get the same question at least four times, more like 10 times a day but who's counting. It's always "Moooooommmmm, what are we having for dinner?" Depending on my mood the conversation continues on like this...
Me: Food
Kids: What kind of food?
Me: Good Food.
Kids: What kind of good food?
Me: Really good food.
Kids: What kind of really good food?
Me: Leave me alone kid you're buggin' me.
It's a cross between Abbott and Costello and W.C. Fields routine. But if I want to rock their socks off, I tell them pancakes. They then turn into 2 year olds that had their sippy cups laced with Pixie sticks and Jolt Cola.
Envision that craziness for a moment...
Now I really don't care for pancakes. They are either too tough or heavy and most of the time just blah and meh. I'd rather have a waffles or french toast but then I made these pancakes and let's just say my sippy cup was rocked! Super light, fluffy and tender. Something I always expect pancakes to be but never are.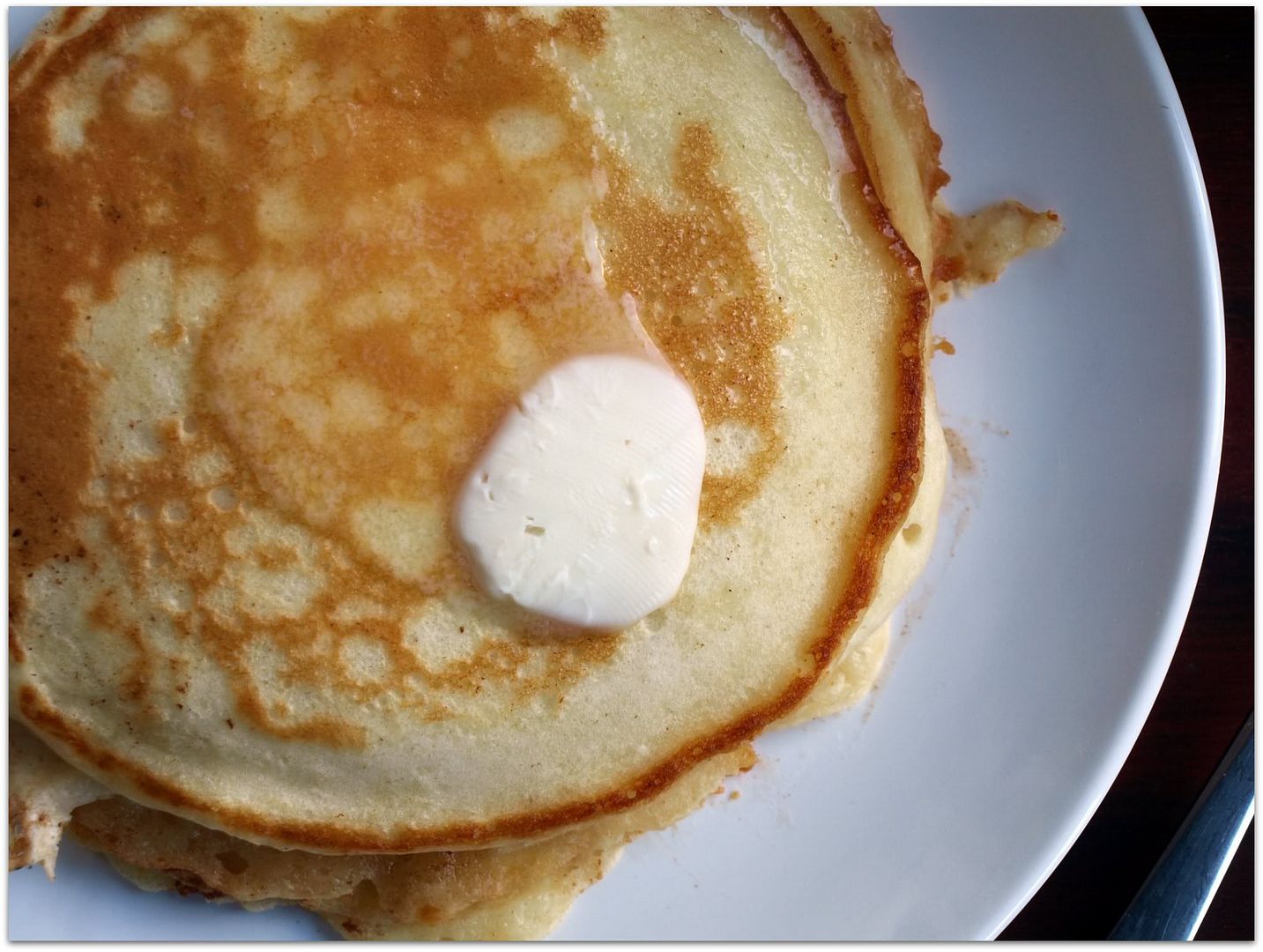 light and fluffy buttermilk pancakes
: Blue Ribbon Cookbook by Bruce & Eric Bromberg
makes about 15 pancakes so make sure to double this recipe
2 cups all purpose flour
2 tablespoons sugar
2 teaspoons baking powder
1/2 teaspoon baking soda
1/4 teaspoon salt
2 1/2 cups buttermilk (please, please, please tell me you have started to
make your own buttermilk
)
2 large eggs
2 tablespoons vegetable oil
1 1/2 tablespoons unsalted butter, plus more for serving
In a large bowl, whisk together the flour, sugar, baking powder, baking soda, and salt.
In a separate bowl, whisk together the buttermilk, eggs, and oil. Gradually stir the wet ingredients into the dry.
In a large skillet or on a griddle over medium-high heat, melt the butter. Working in batches, spoon 1/4 cup pancake batter into the pan. Cook the pancakes until the edges have begun to brown and air bubbles form on each pancake's surface, about three minutes. Flip the pancakes and cook until golden, 1 to 2 minutes more. Serve hot, spread with butter and drizzled with maple syrup.