Last Wednesday was Nancy's birthday. For her birthday dinner she chose chicken soup with dumplings and tiramisu for dessert. An odd combo that strangely worked.
Now anybody who has had tiramisu in their lifetime at one point has probably had a bad tiramisu. Soggy, soppy, goopy, any bad adjective ending with a -y pretty much sums up a bad tiramisu.
What no one tells you is it's all in how you dip the ladyfingers. We'll get to that in a second.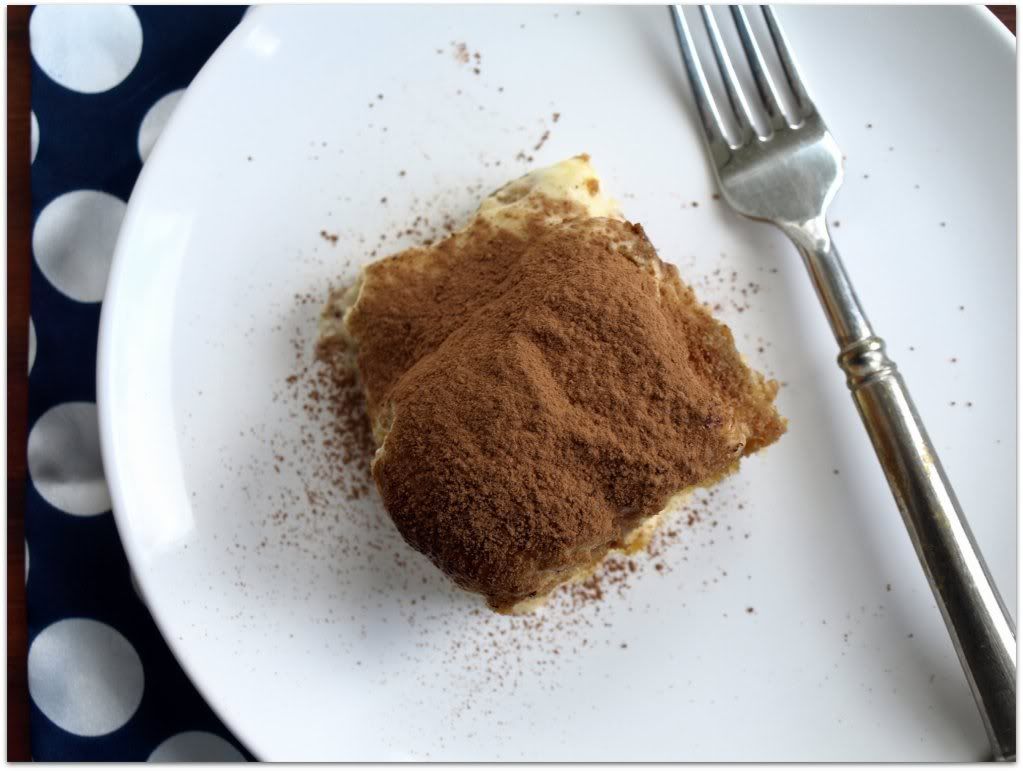 Shall we make a good tiramisu?
Yes let's.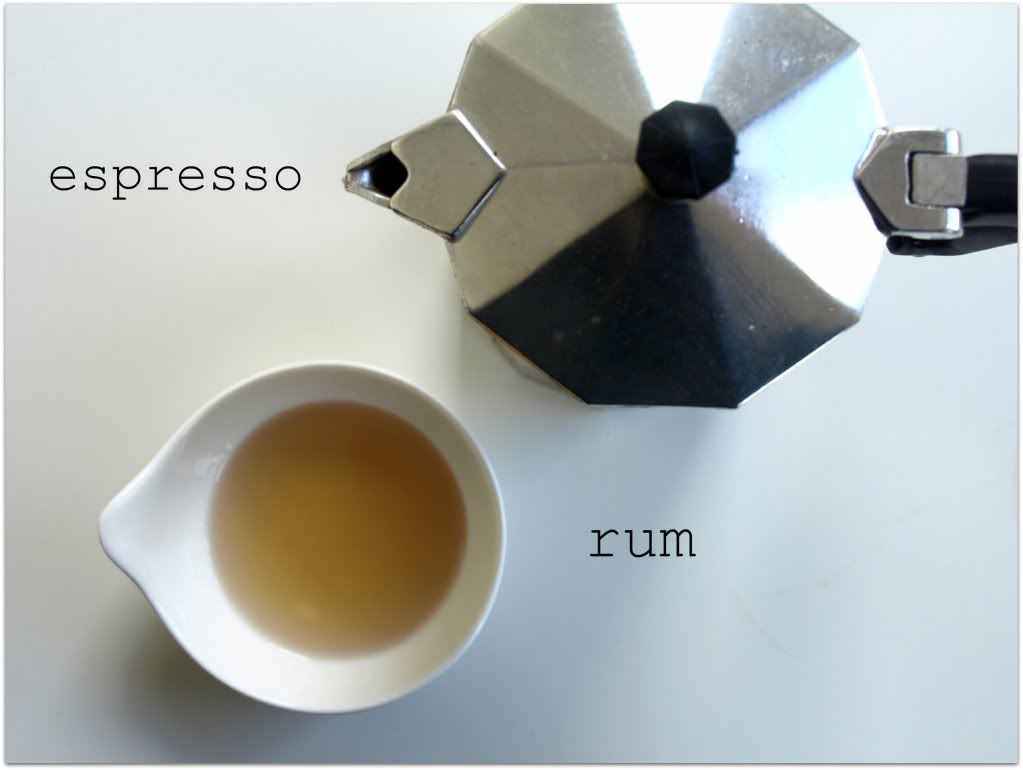 Combine 5 cups of hot brewed espresso + 2 tablespoons sugar + 2 tablespoons of rum.
Combine egg yolks and 1 cup sugar in a stand mixer beat until light and fluffy.
Jacques Pepin tip: When cracking eggs don't crack the egg on the edge of a bowl, always crack it on a flat surface. That way bits of shell will not get into the egg or the bowl and any nasties that might be on the egg or cookware will also not get into the egg. Especially good tip when making a raw egg dish.
Add mascarpone cheese to egg yolks.
Wash stand mixer bowl.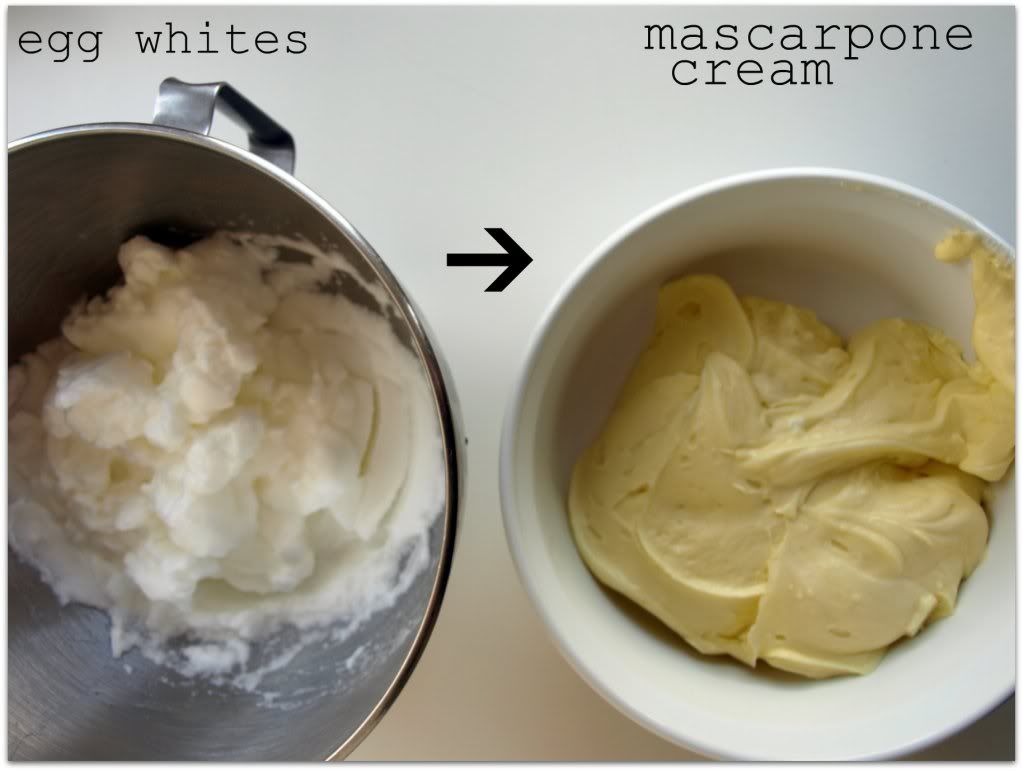 Whisk egg whites until they form medium stiff peaks.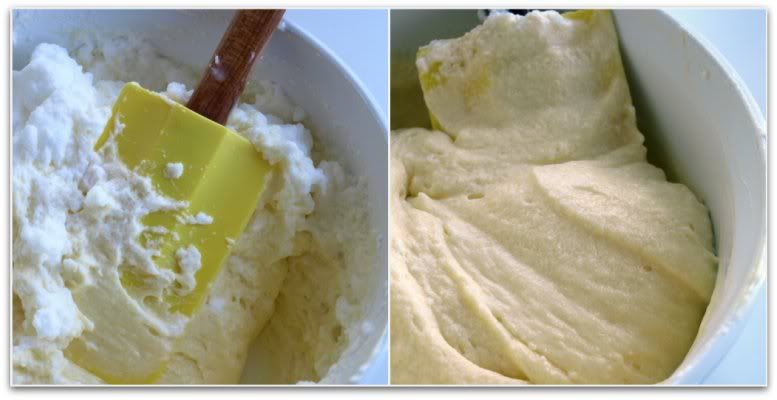 Fold* 1/3 egg white mixture into mascarpone mixture to lighten it, then gently fold in the rest of the egg whites into the mascarpone mixture. Cover and refrigerate.
*To Fold: The lighter mixture is placed on top of the heavier mixture, then the two are combined by passing a spatula down through the mixture, across the bottom, and up over the top. This process continues until the mixtures are combined. This traps air into bubbles in the product, allowing baked goods to rise.
Folding egg whites or whipped cream into mixtures still gives me nightmares. I hold my breath and ever so gently use a spatula to fold whatever I am doing... so scared that it's going to get heavy and not be light and airy.
Just remember to take your time and everything should be okay. Trust me if I can do it, you can too.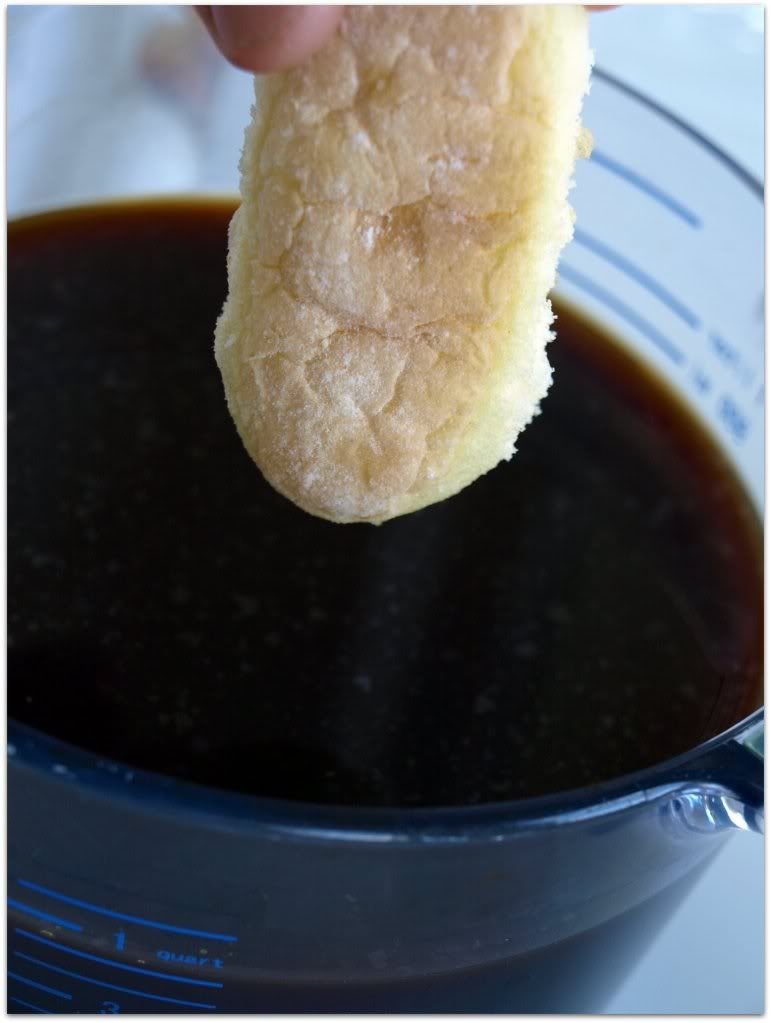 Dip ladyfinger into cooled espresso-rum mixture.
So this is the most important part... depending on what kind of ladyfinger you have, it might only take a one second dip or up to a ten second dip. You want the coffee to only soak about halfway through the ladyfinger. Test one by dipping it in the espresso mixture and break one in half to see how far the espresso has saturated into the ladyfinger. The ladyfingers I had were a very quick one second dip.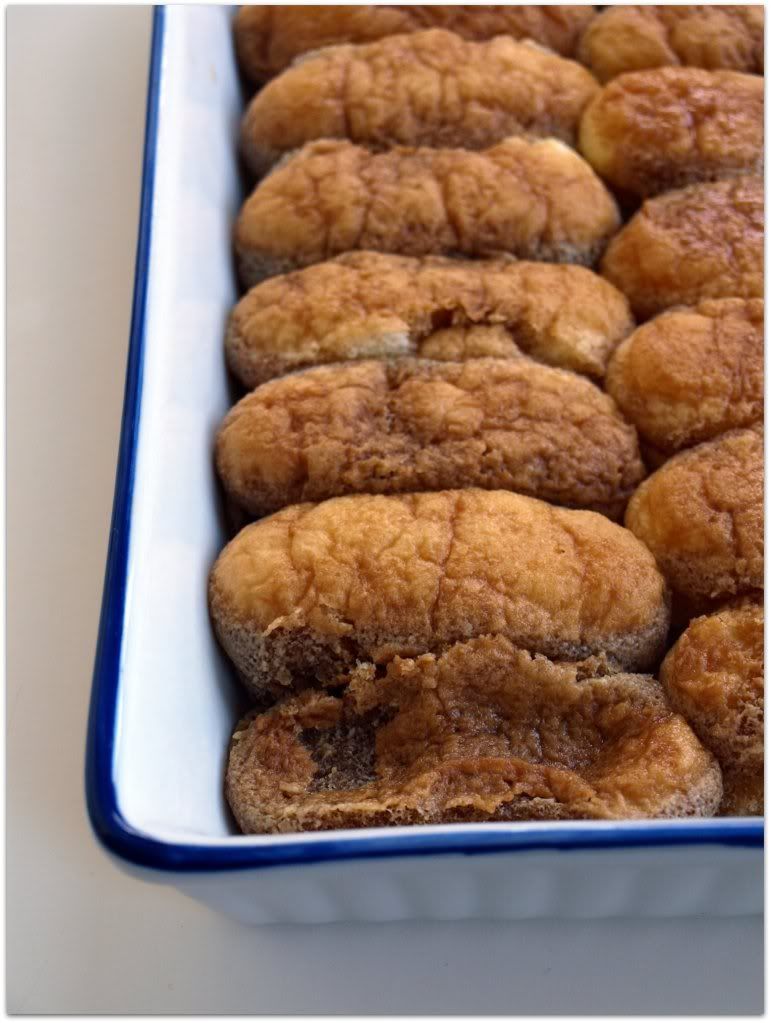 Tightly fit one layer of espresso dipped ladyfingers into a 9 X13 baking dish.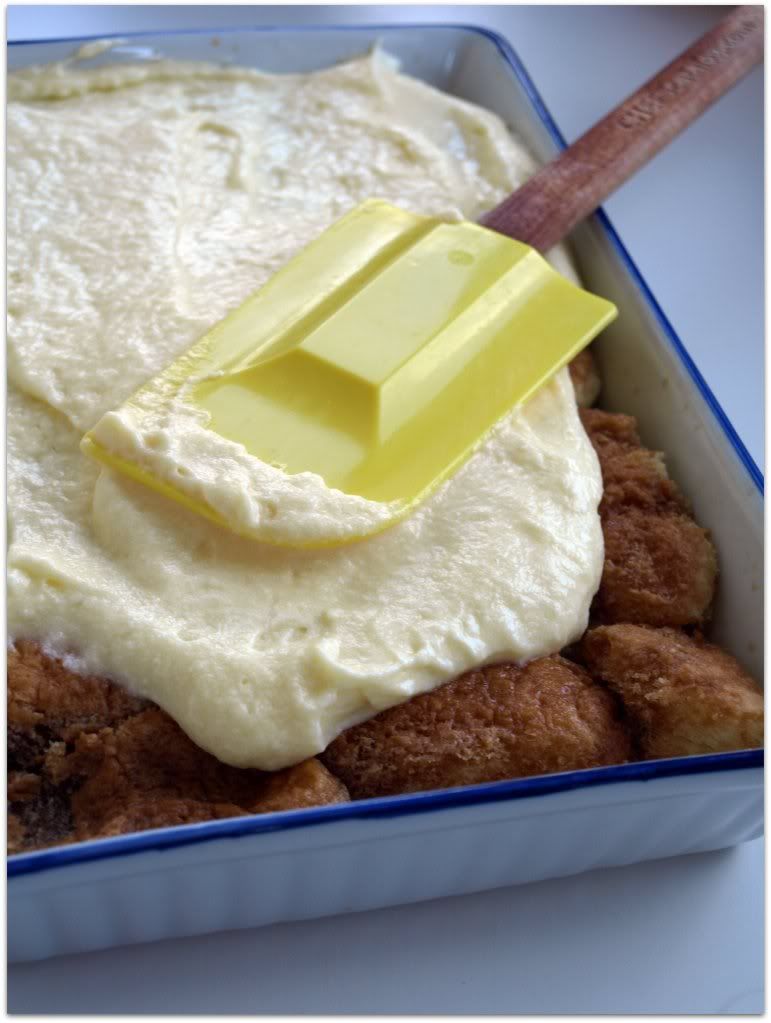 Spread one half of mascarpone mixture on the ladyfingers. Then repeat the above; laying the ladyfingers on top of the mascarpone mixture. Spread the rest of the mascarpone mixture on the second layer of ladyfingers.
Cover and chill for at least two hours.
Before serving, sift cocoa powder over the top.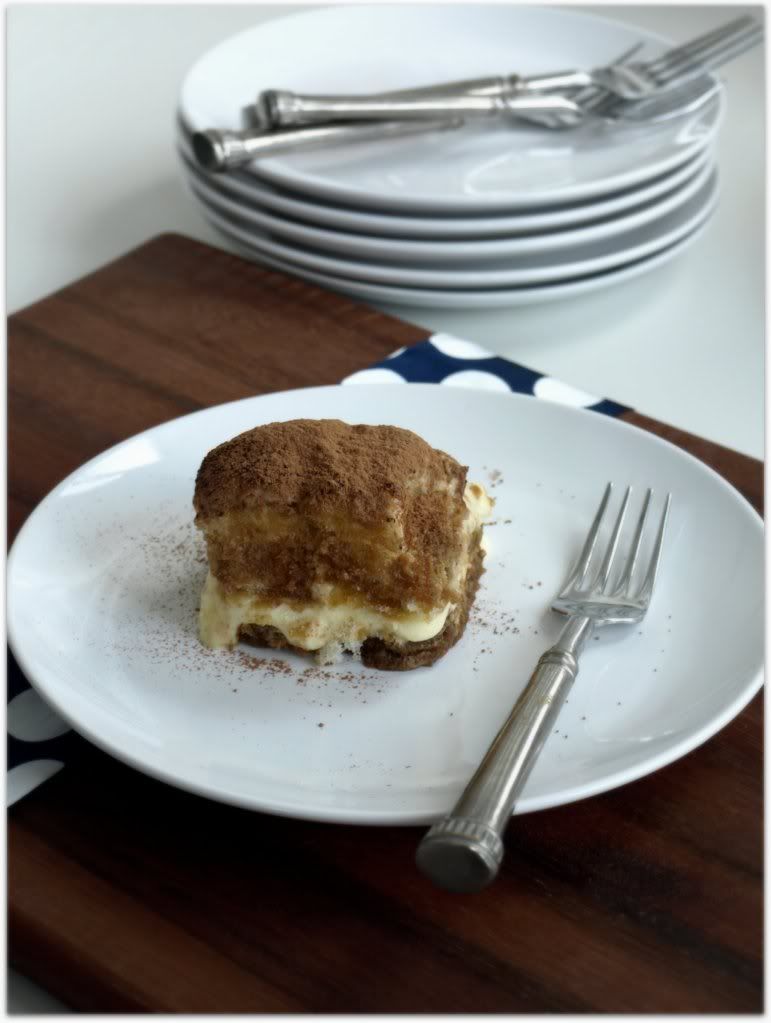 tiramisu
:
5 cups of hot brewed espresso
1 cup plus 2 tablespoons granulated sugar
2 tablespoons rum (I used spiced rum)
4 large eggs, separated
16 ounces (2 cups) mascarpone cheese
40-50 ladyfingers
2 tablespoons of cocoa powder
Pour the coffee while it is still hot into a large bowl and add 2 tablespoons of sugar. Stir well and let cool to room temperature. Add rum.
Combine egg yolks and the remaining 1 cup sugar in the bowl of a stand mixer. With the whisk attachment, beat on meduim high speed until the yolks are pale yellow and fluffy (about 5 minutes). Add the mascarpone and beat until fully incorporated into a smooth cream, about 2-3 minutes. Transfer to large bowl.
Wash and dry stand mixer bowl and whisk attachment. Put the egg whites in the bowl and whip on medium high speed until the egg whites form medium stiff peaks when you lift the beaters (the tips should curl over onto themselves just a little). With a rubber spatula, fold about 1/3 of the beaten eggs whites into the mascarpone mixture to lighten it. Then gently fold in the remaining egg whites, taking care not to to deflate the them. Cover and refrigerate.
Submerge one ladyfinger in the cooled coffee mixture until the coffee penetrates about halfway through, carefully shake out any excess coffee and immediately set into a 9x13 inch baking dish; continue until you have ine tightly fitted layer that covers the bottom of the dish. (You might need to break a few ladyfinger to fit in snugly) Spread 1/2 of the mascarpone cream evenly on top of the ladyfingers.
Repeat the soaking procedure with the remaining ladyfingers to create a second layer, arranging them on top of the mascarpone mixture as you did for the first layer. Spread the rest of the mascarpone mixture evenly on top. Cover and refrigerate for at least 2 hours. Before serving, sift cocoa powder or finely grate some bittersweet chocolate over the top to evenly cover.
* This recipe contains raw eggs. So if you have a suppressed or weakened immune system or you are simply freaked out about eating raw eggs,
use pasteurized eggs or just don't make it.
Tasting Notes: After Rich took the first bite of this tiramisu, he looked at me... pointed at his plate, smiled and said 'this' and couldn't say another word. This tiramisu left him speechless. I felt like I hit one out of the park.