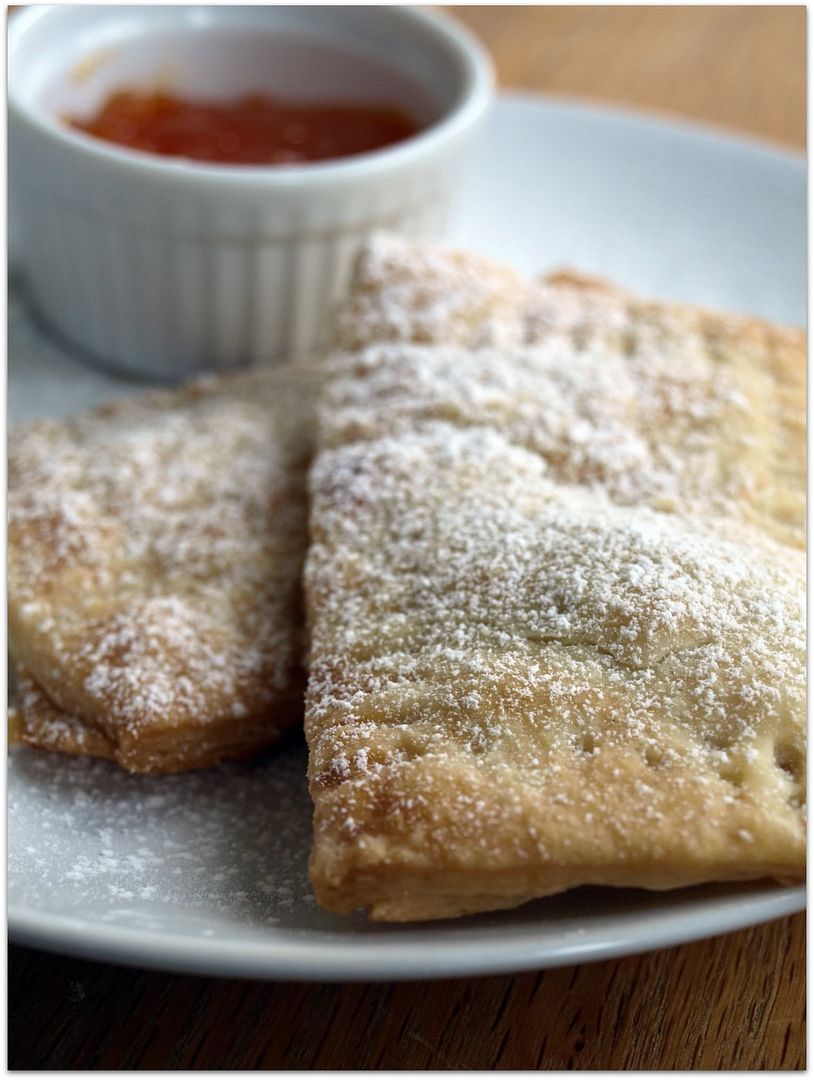 Apparently my children are woefully deprived. I have single handedly ruined, I mean, RUINED, their lives. Years of therapy will, as I have been told, not help the harmful situation I have placed them in. Quick someone please call CPS and inform them my children have never had a store bought POP-TART because I have been a so-called negligent parent.
I want to yell at those little sous chefs and aquaint them with my own childhood traumatic foodie event...
'MY PARENTS NEVER LET ME HAVE A DAMN ORANGE JULIUS THAT I ALWAYS WANTED! AND I TURNED OUT JUST FINE! DO YOU HEAR ME? JUST FINE!'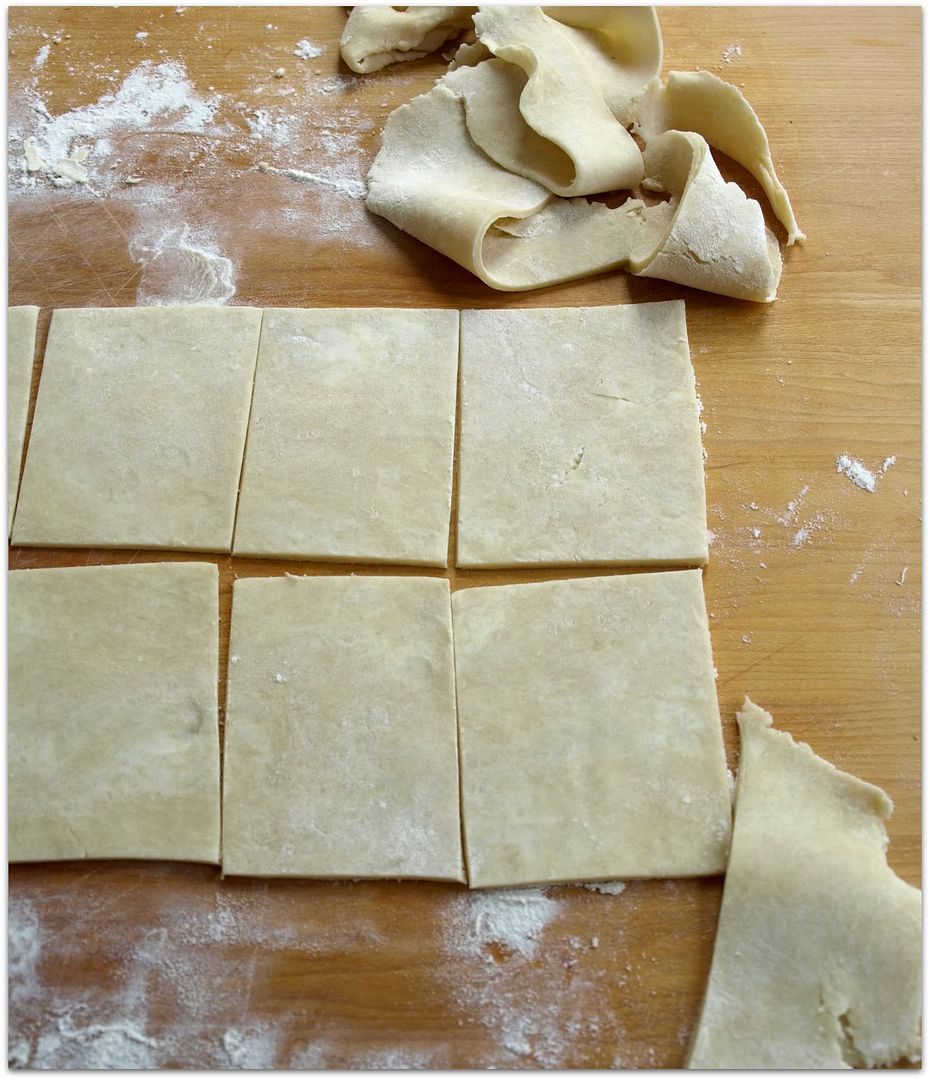 That's before I start sucking my thumb and placing the silky soft end of my blankie under my nose to erase the pain of not having a Orange Julius. It really was a low point of my childhood that and not having caramel popcorn at the place next door to Orange Julius in the mall but we won't get into that.
WHY, PARENTS, WHHHHYYYYY? (shakes fist)
You took away my blankie and I never got an Orange Julius. Was I really that bad?
(bet you guys never thought i'd call you out on this blog for that, did you?)
I mean what kid hasn't had a pop-tart or an Orange Julius? This was something that needed to be rectified quickly in everyone's opinion.
On Tuesday night's menu: You guessed it, orange julius and homemade pop-tarts... because I can't be evil all of the time.
homemade pop-tarts
: bon appetit april 2010
makes about 10 pop-tarts
for a tutorial on how to roll, cut and fill the dough,
click here
.
2 cups plus 2 tablespoons all purpose flour plus additional for shaping and rolling
1 teaspoon coarse kosher salt
1 teaspoon sugar
1 cup (2 sticks) chilled unsalted butter, cut into 1/2-inch cubes
4 tablespoons ice water
12 tablespoons of preserves, we used strawberry and apricot
powdered sugar
Whisk 2 cups plus 2 tablespoons flour, coarse salt, and sugar in large bowl. Add butter. Using fingertips or back of fork, blend in butter until mixture resembles coarse meal. Add ice water by tablespoonfuls, tossing until moist clumps form. Gather dough into ball. Divide in half; shape each half into disk. Wrap in plastic. Chill for 1 hour.
Line 2 large rimmed baking sheets with parchment. Working with 1 disk at a time, roll out dough on floured surface to about 13x11 inches. Trim to 12x10-inch rectangle, then cut into eight 5x3-inch rectangles.
Arrange 4 rectangles, spaced apart, on each sheet. Spoon 1 1/2 tablespoons preserves in row down center of each rectangle. Top preserves with second dough rectangle. Using fingertips, gently press all edges of each tart to seal; press all edges with tines of fork to double-seal. Using toothpick, poke a few holes in center of top dough rectangle. Cover; freeze tarts on sheets at least 2 hours or for up to 1 week.
Position 1 rack in top third and 1 rack in bottom third of oven and preheat to 375°F. Bake frozen tarts uncovered until golden, reversing sheets after 15 minutes, 25 to 30 minutes total (some preserves may leak out). Immediately transfer tarts to rack. Sift powdered sugar lightly over. Serve warm or at room temperature.
orange julius
:
6 oz. frozen orange juice concentrate
1 cup milk
1 cup water
1/2 cup confectioner's sugar
1 tsp. vanilla extract
8-9 ice cubes
Combine all ingredients except ice cubes in blender.
Blend for about 1-2 minutes, adding ice cubes one at a time.
Tasting Notes: Besides the sugar high and my upset tummy from all the junk, hmm... can that be why my parents wouldn't let me eat all of this stuff?
To be honest, Katie made these and I helped roll and cut the dough. It was an awful lot of effort for 10 pop-tarts. But the dough was flaky and the filling was good so I would have to assume that it was much better than the preservative filled foil wrapped things.