To look at me you wouldn't think I'm a girlie type of girl.
Fancy shoes... nah.
Makeup... not so much.
The color pink... meh.
And Stacy and Clinton would have a field day with my wardrobe.
I do like lotions, scrubs, shampoos. There was a time if something promised firmer, softer, shinier, brighter, whiter, calming, less redness or a more even skin tone... I was all, 'sign me up and here's my bank account number.' I'm like James Woods finding a piece of candy.

Ooh piece of candy! Ooh piece of candy!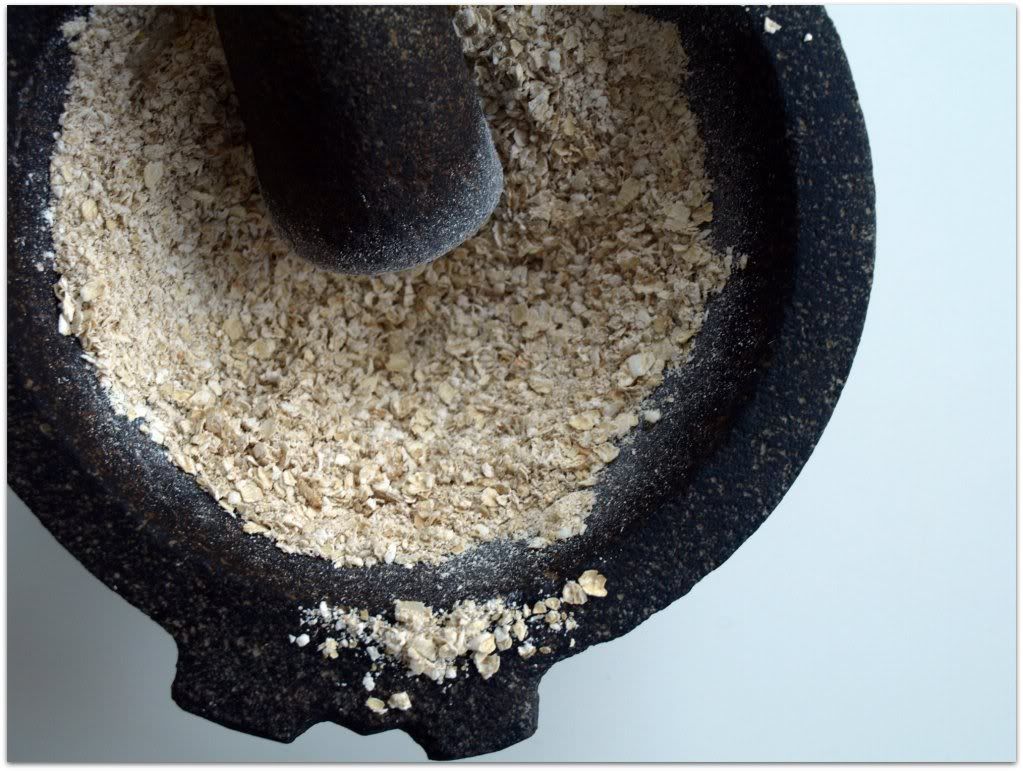 Okay, Krysta get back on track.
Anyways it did a number on my skin and I should have know better. The story goes that my mom had to do cloth diapers for me like it was the early 1900's instead of Pampers circa 1974 because my booty was a tad bit sensitive and the rest of my body for that matter.
When I finally saw a dermatologist because my face had cyst acne and was always red and inflamed. The doctor said all you need is some Cetaphil, lukewarm water, and some acne medication and if I was going to use lotion try to stick one brand and stop buying crap. Even *gasp* expensive crap.
I actually listened to my doctor and lo and behold my face cleared up and all the redness and inflammation has left and I try never to walk into Sephora with any sort of money, credit card, or checkbook. It's best not to tempt an addict.
I have a recipe for a scrub and if I do say so myself it's a really good recipe. Not in that way when your preschooler draws a picture and you say 'ahhh, this is so nice' searching for a way to compliment whatever that big blob is suppose to be in the right hand corner and then you find out it's you! This is good as in my kid was accepted into Stanford but before you realize you have no way to pay for it type way (Don't read into that last sentence, Katie never even applied there)
The point is I have a recipe for a body scrub that is just as good as a 60 dollar jar and is all natural and products from your kitchen. Also this is Krysta tested and approved. Meaning if it doesn't bother my sensitive skin chances are it won't bother yours.
brown sugar/oatmeal body scrub
:
2 cups oatmeal, ground finely
1/2 brown sugar
1/8-1/4 cup espresso grounds/coffee grounds also work
a couple tablespoons of honey
enough oil to make a paste (olive oil/coconut oil/ almond oil/ macadamia nut oil/ (baby oil in a pinch) all of these work)
grated fresh ginger
Mix into a thick paste. Place into a jar and store in the refrigerator. Use when needed.
A couple things... this doesn't have a long shelf life. Make sure to grind the oatmeal finely because I'm sure you don't want to have to explain to a plumber why there is oatmeal in your bathroom plumbing.