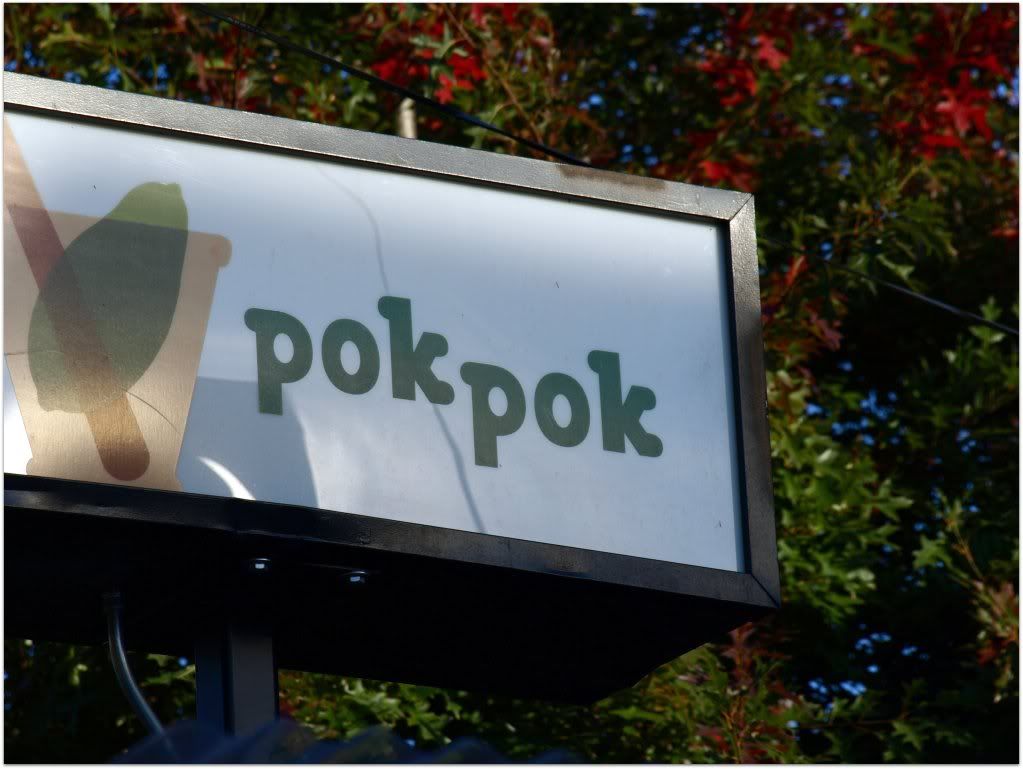 Oh Pok Pok, I miss you. I'm sure that you really don't care, you go on your busy day like any popular restaurant would. I know that I have had only one meal there and I probably contribute to what the Portland hipsters complain about... that it's too busy, too popular, too expensive, too long of a wait...just too much of everything. They only complain because they now have to share their chicken wings with the rest of us, the uncool non hipster out-of-towners.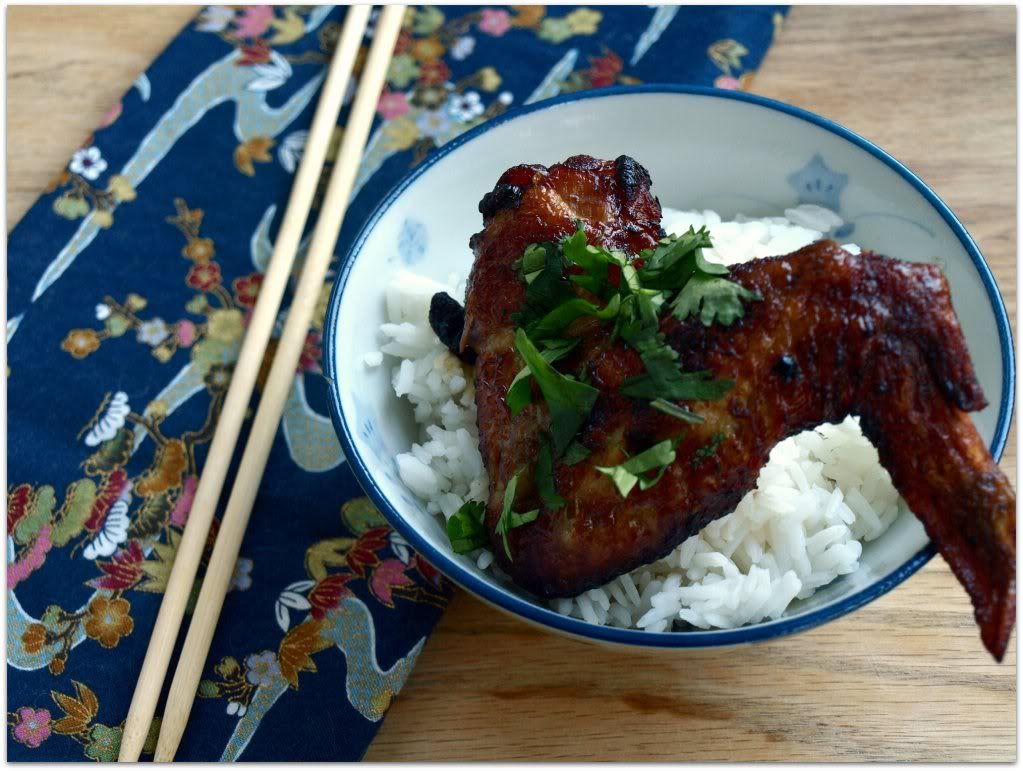 These wings are like crack, meth, coke, and heroin wrapped in fish sauce and fried until crispy. They are that good.
Disclaimer:
Except I really don't care for fish sauce, I mean it's good in recipes, in small doses, but when a recipe calls for a whole cup of that stuff I freak out. I mean fish sauce [to me] smells and tastes like something I can't repeat in good conscience on a food blog. Just think dead and rotting female corpse whose parts of the anatomy dealing with reproduction are mixed in with wet cat food and you get the idea. So I adapted this recipe... I know what I just wrote above sounds like a complete turn off but the wings are really that good and if you like fish sauce use a whole cup but I'll admit I am a wimp about fish sauce [it's my kryptonite] and toned it down alot.
pok pok chicken wings
: adapted from
here
sea salt and fresh ground pepper
1/2 cup fish sauce
1 cup maple syrup (added a smidgen more of this)
1/2 cup orange juice (also added a smidgen more of this)
8 garlic cloves, minced (divided)
3 pounds chicken wings, cut at joints
3 tablespoons butter
zest and juice of 1 orange
1/4 cup sambal oelek chili paste (more or less to taste)*
oil for frying
1 cup chopped cilantro, garnish
Season the wings with a pinch of sea salt and a crank of fresh ground pepper. In a large bowl whisk together the fish sauce, maple syrup, orange juice, and half of the garlic cloves. Add the wings and toss to coat. Transfer the wings and marinade to a plastic bag and refrigerate for 3 hours or overnight. Drain the wings over a medium bowl to reserve the marinade. Heat the butter over medium heat until melted and add the remaining garlic; cook until the garlic is golden brown, being careful not to allow it to burn. Turn the heat to medium-high and add the reserved marinade, orange zest and juice, and chili paste. Continue to cook the dressing until it reduces to a syrupy consistency, about 10 minutes, and then remove it from the heat. Place the warm sauce in a large bowl. Heat the oil to 350F. Working in batches, fry the wings until crispy, about 5 minutes per batch. Drain on a cooling rack set over paper towels, allowing the oil to drip off. When all of the wings have been fried, toss them in the dressing, you may need to work in batches. Garnish with cilantro and serve immediately.
Tasting Notes: I'm glad I toned it down. Katie said they tasted almost like the real thing, if only I had fried the chicken a little longer to make the skin a little crispier it would have been perfect. So maybe I was right to tone the sauce... maybe the recipe I adapted it from had a typo... maybe I bought the most stinkiest ferminty-iest fish sauce ever... maybe I'm just sensitive? Who knows. All I know that even with the fish sauce it was good.
* you can find sambal oelek chili paste in the Asian aisle of your grocery store or online at
Amazon
.