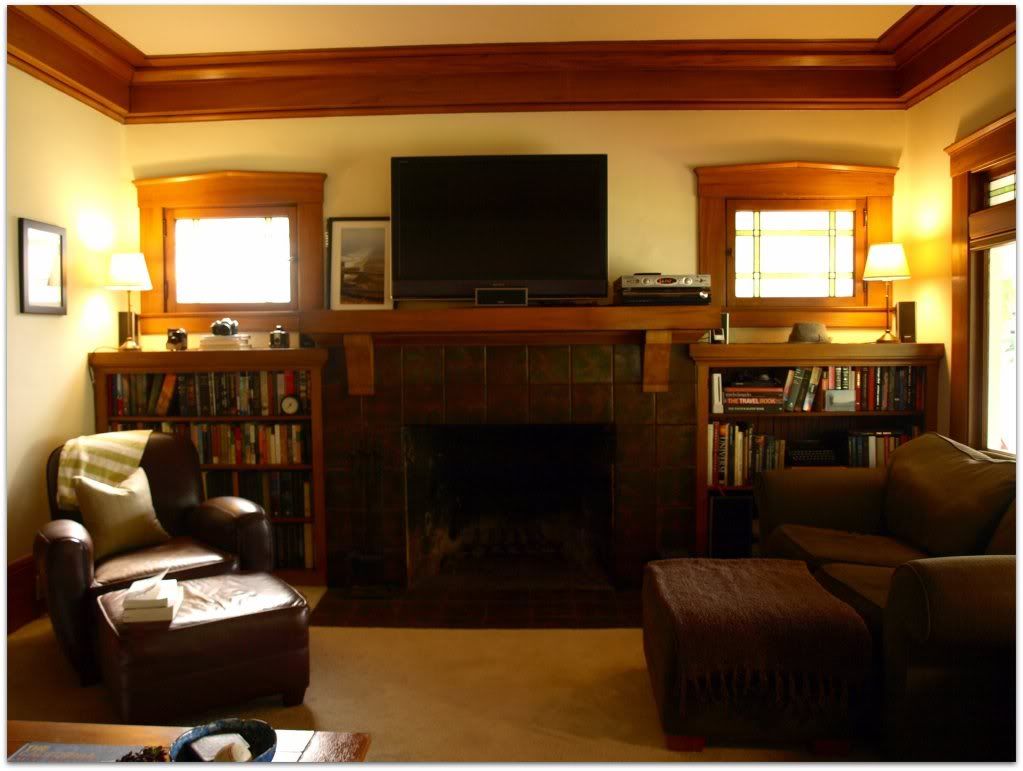 Rich and I were standing in the kitchen a few nights ago. He was leaning back on the kitchen counters and I was chopping some vegetables for dinner, just a normal snapshot of any couple that have been married for years... comfortable with each other. Ordinary, calm, peaceful, maybe still very in love with each other.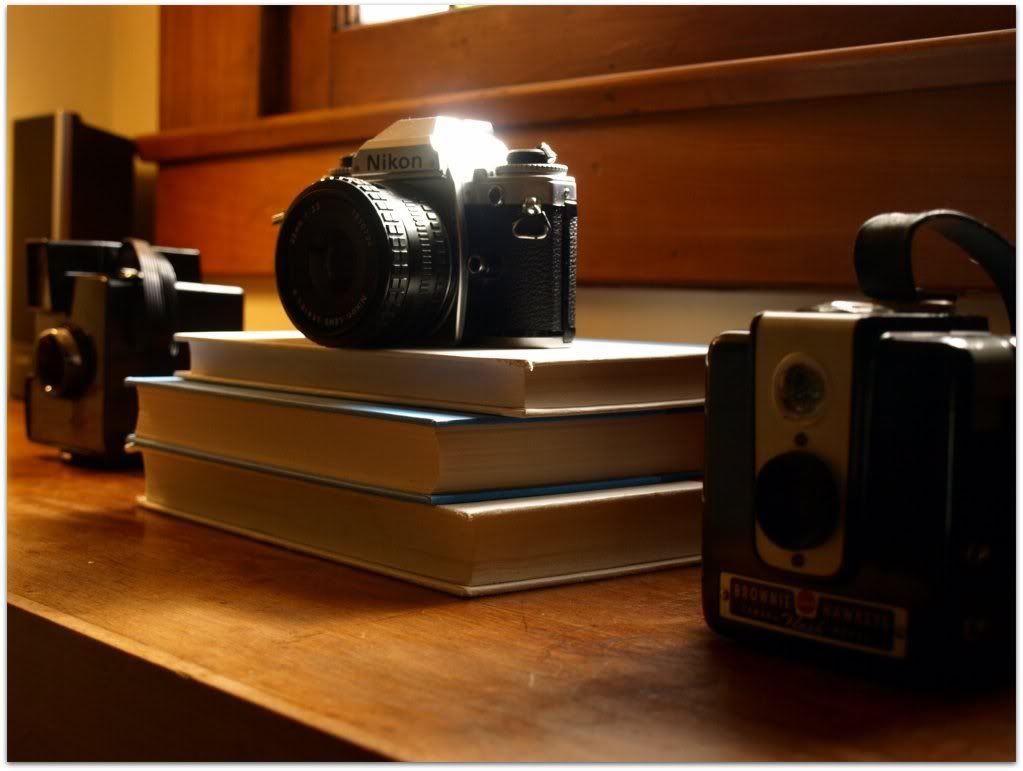 "Krys, you know we've only been in this house for two months and it seems like years."
"Yeah, I know." and we were both silent for awhile letting that idea settle over us.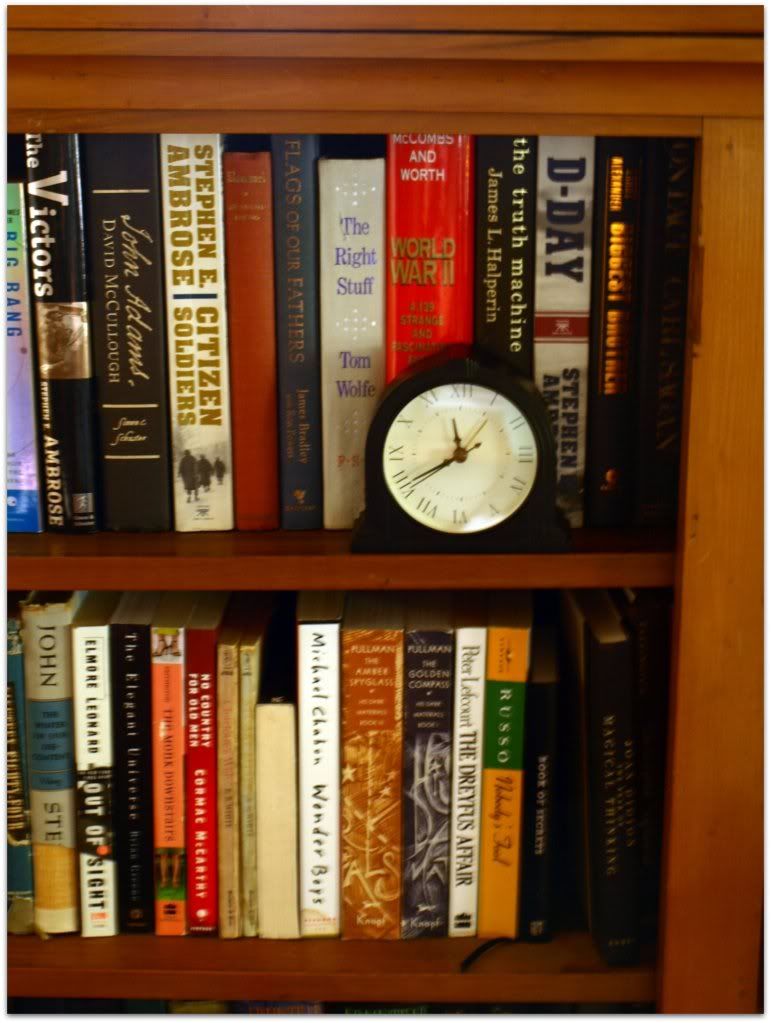 There really wasn't much to say. I know the saying is, 'where ever you go, you are home.' and while that's true I do have to say that this house is like your favorite pair of jeans. Comfortable, fits well, and makes you feel good. It enhances all the good parts about you, if that can be said about a house. The best way I can describe it is like this...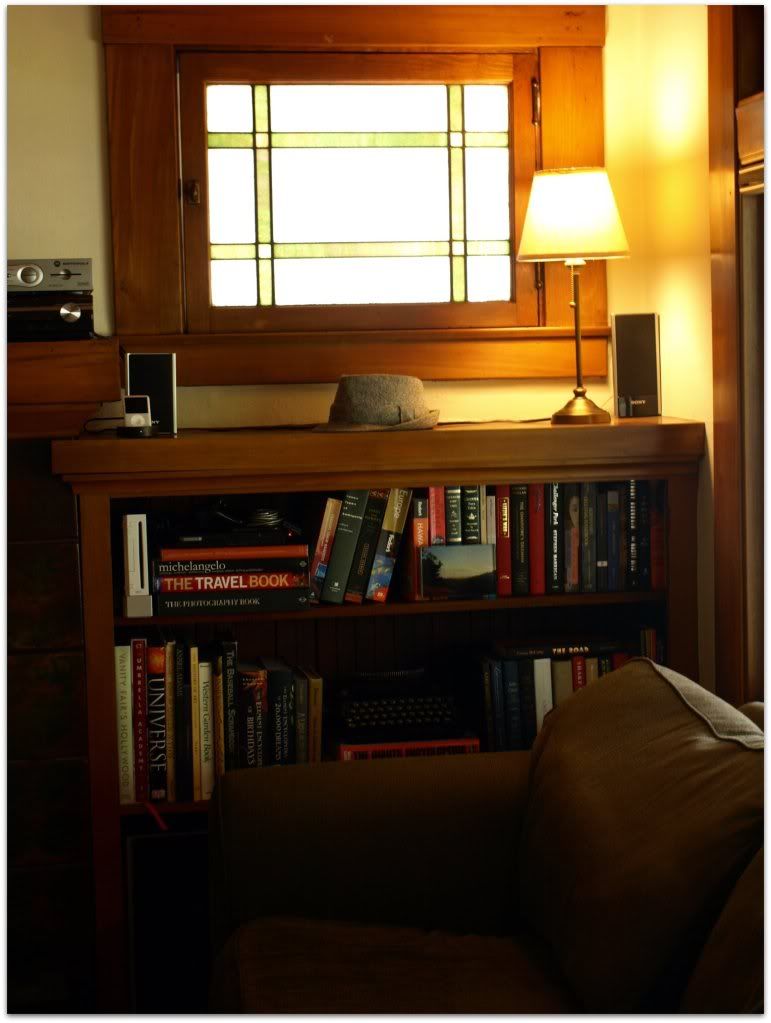 Do you know how when you were a child and it's cold outside, maybe a little chilly in the house and you climb into bed? How the sheets, blankets, and comforters settle on top of you not in that stifling, suffocating way but in that protective, comforting way that muffles the outside world... makes you warm instantly and relaxed because you have this shield around you? That's how this house feels to me.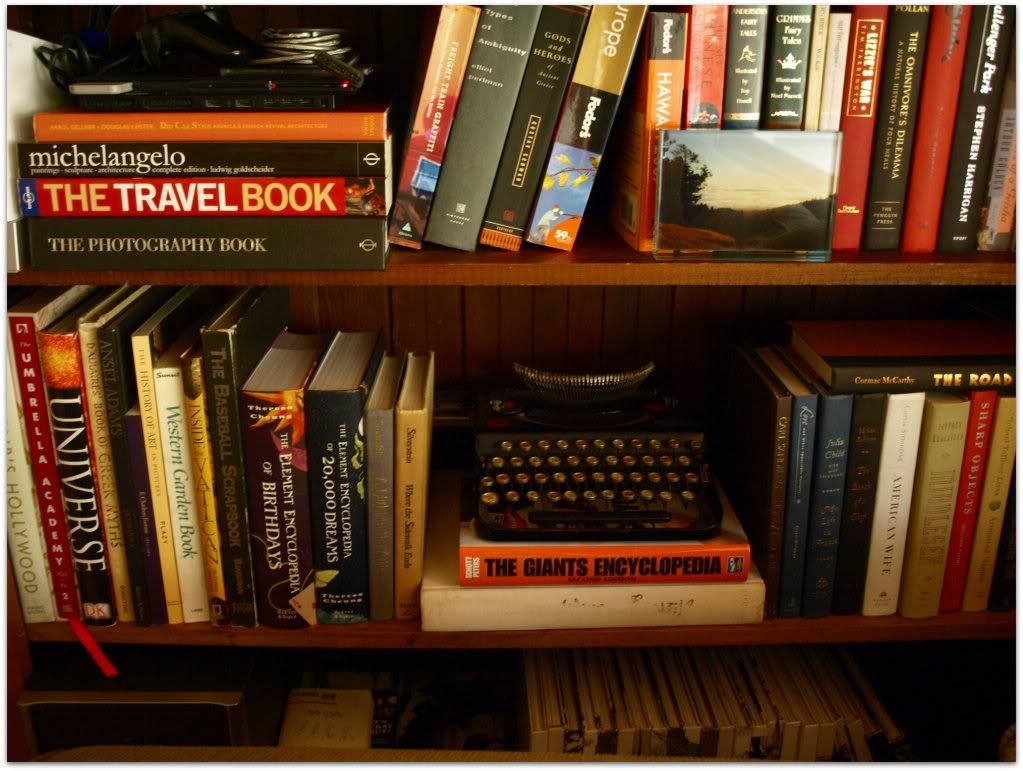 I'm sure in a years time knickknacks and books will be rearranged but for now this is good enough.
And this isn't even half of my books. Wait for the next part of the tour.
One of my favorite parts of the house is the big windows and the stained glass above them. No one tells you that living in a house with wood trim is that at night it glows. It is a very 1920's gentleman clubish let's smoke cigars and have a snifter of cognac vibe.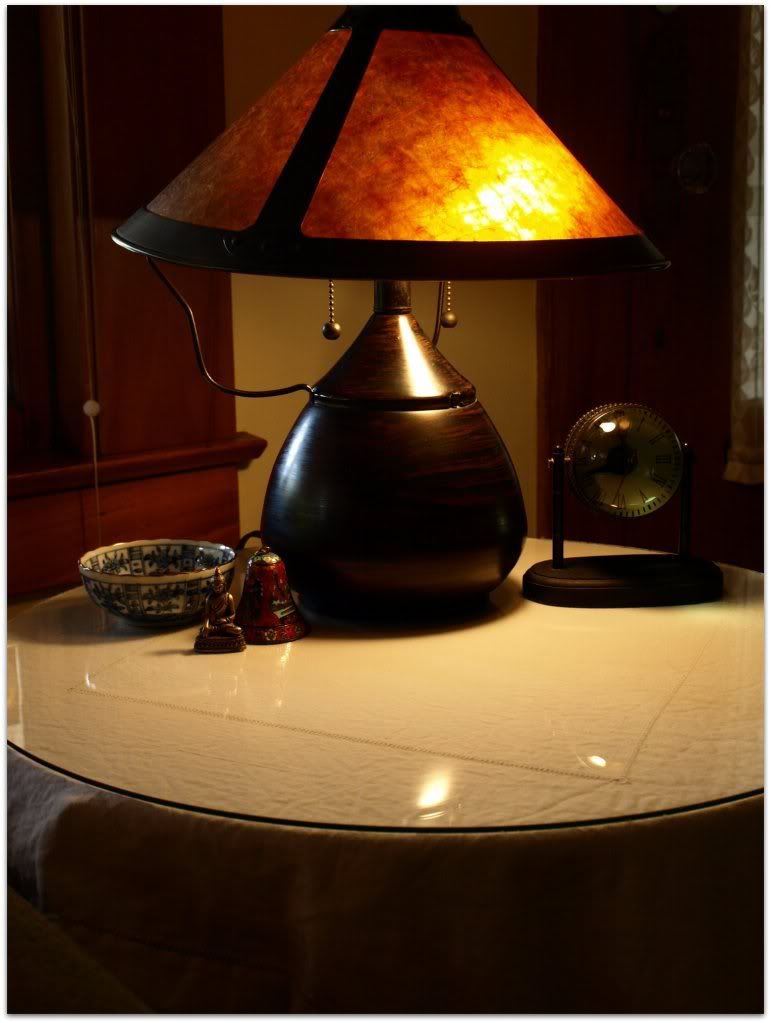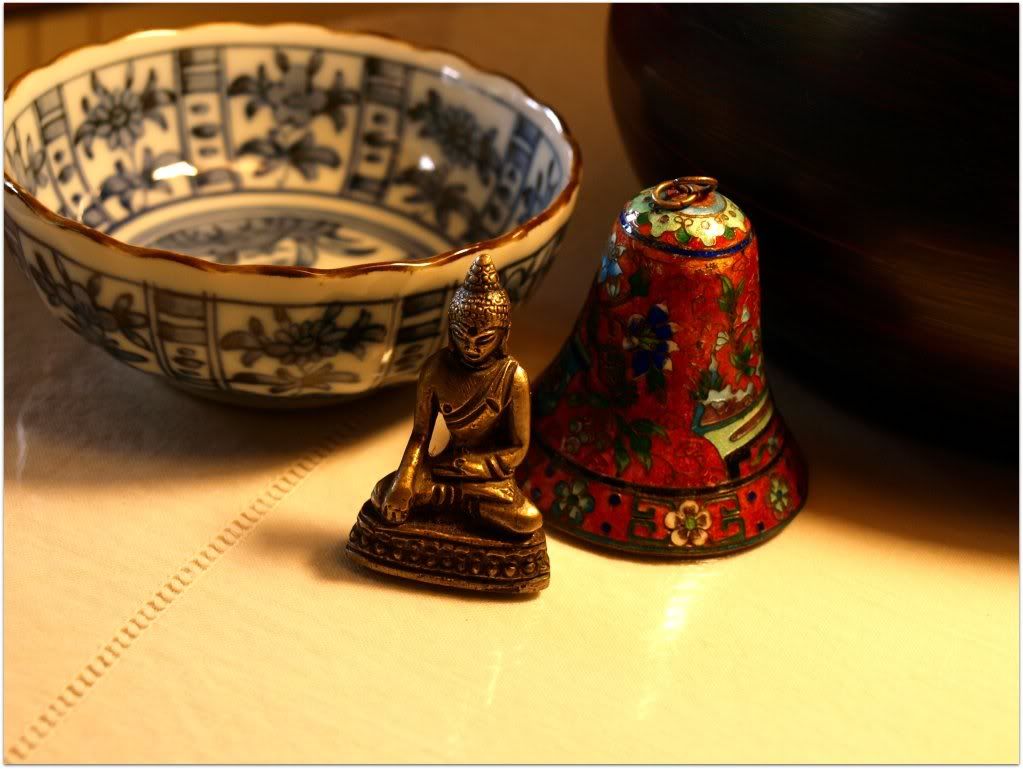 If I were asked to name the chief benefit of the house, I should say: the house shelters day-dreaming, the house protects the dreamer, the house allows one to dream in peace.
Gaston Bachelard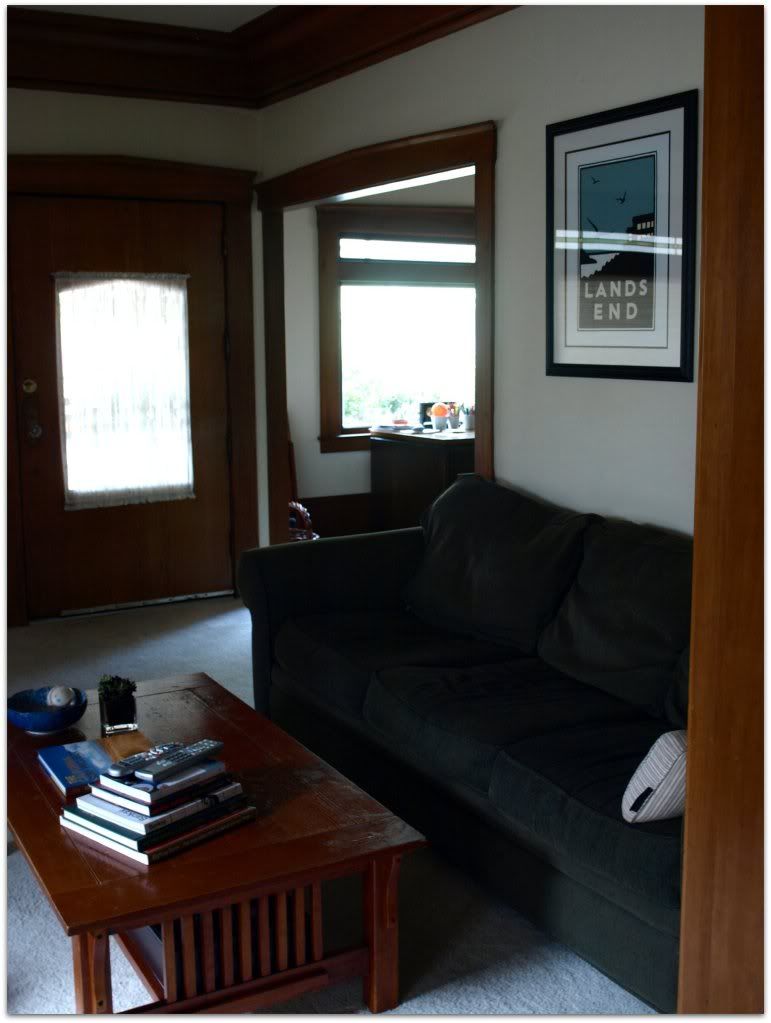 I want a house that has got over all its troubles; I don't want to spend the rest of my life bringing up a young and inexperienced house.
Jerome K. Jerome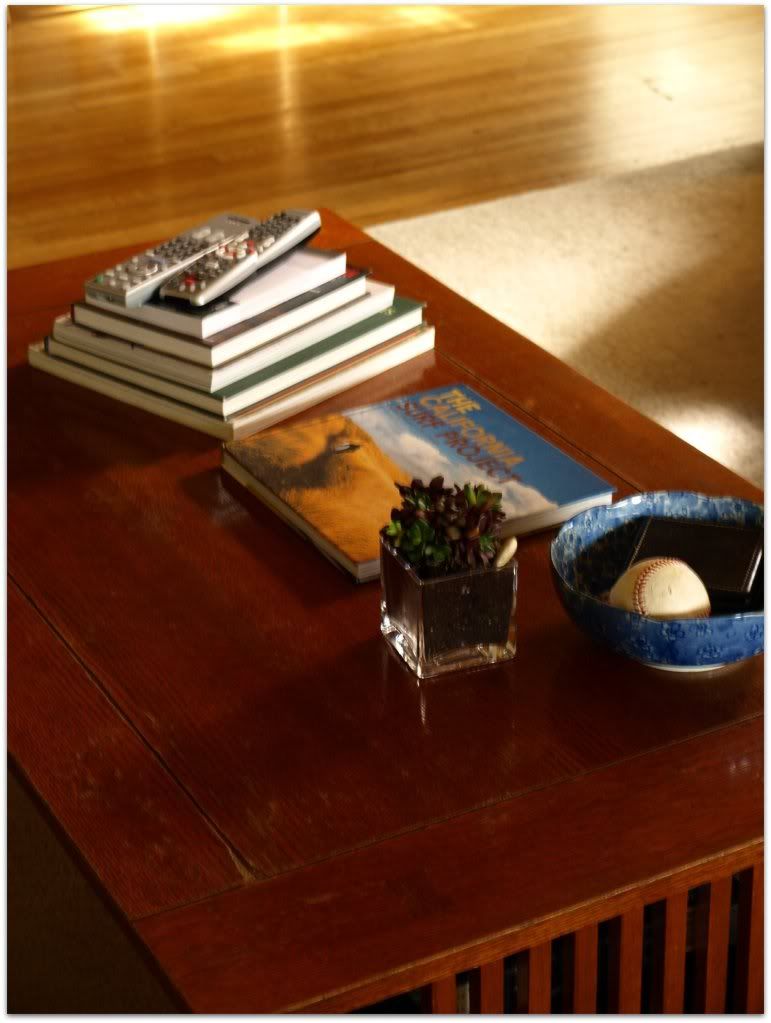 That last quote is my home in a nut shell. A very mature house that shelters you. Nothing fazes her too much because at almost a hundred years old she's seen it all. She reminds me in a way of my grandmother, how all you want to do is take care of her because she's taken care of you for so long. It's a wonderful feeling.