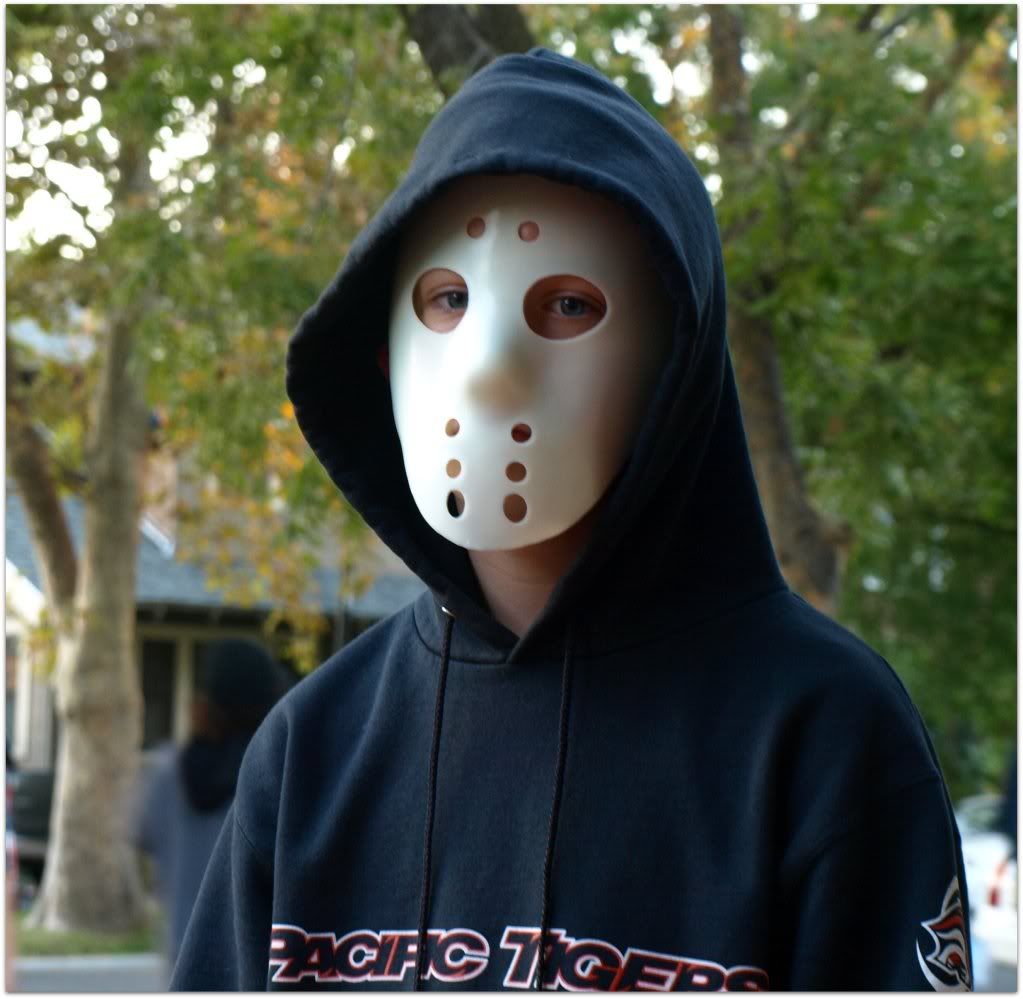 so... my neighbors.
my neighbors warned me about halloween. they did. it was like any horror movie where the old timer sitting there in his rocker chewing on a piece of straw warns the newlyweds stopping by his general store to pick up provisions says something in that long slow drawl of his...
"so. you must be the guerreros's. i heard you are renting the manson mansion up on redrum hill on elm street in the town of amityville located right here in bastrop texas. you might want to be careful, some say that place is haunted."
and the guerrero's get into the car and drive away, laughing at the man in the rocker because of his slow drawl. i'm mean come on the guerrero's are urbane and from the city, they have seen it all, right?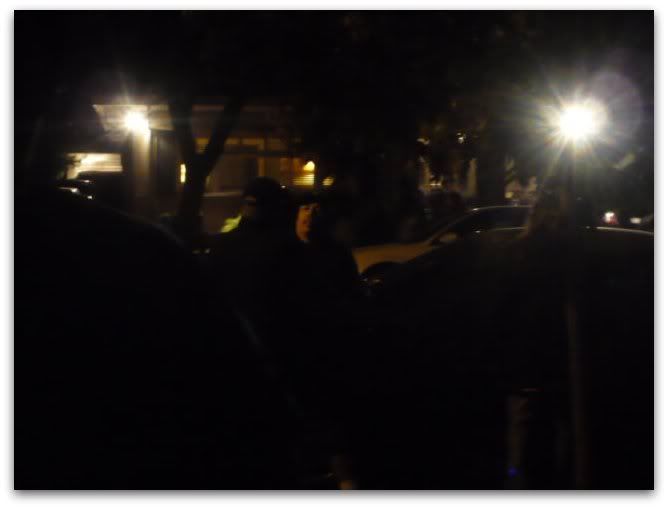 ummmm.... no. halloween is INSANE in this neighborhood. i was tapped out of candy in an HOUR.
over a thousand pieces of candy handed out one by one and i was out in an hour.
it was like ghetto disneyland.
people driving in swarms into the neighborhood, parking and drinking
40's
while their kids walk the neighborhood trick or treating (see bad picture above) or walk with their kids, drinks in hand, like our neighborhood was bourbon street and it was mardi gras. then, i love this part, driving off with kids in tow after they pillaged our neighborhood.
visigoths at their finest!
at one point you could not walk down the street or sidewalks it was so packed with people.
when i ran out of candy, i closed up shop. blew out the candles in the pumpkins and turned off the porch light. while i was doing this a little girl came up to me and said trick or treat and the rest of the conversation follows...
"i'm sorry sweetie. i'm out of candy."
her mom comes up and says,
"bitch you better go to walmart and buy some more candy."
i tried to explain that i had bought a hundred dollars worth of candy and i wasn't running back to the store for more, sorry.
she was more than irate. i can't tell you why... was it that i wasn't going back to the store? or wasn't intimidated by her? maybe because she wasn't getting something for free? that it was one less piece of candy she couldn't pilfer from her daughters candy bucket? maybe because the assumption is that this is a rich neighborhood so i could afford to buy more candy?
i went inside and closed the door and turned off the lights and taped a note on my door that said 'out of candy'.
my neighbors warned me... next time i will pay more attention.
the kiss tribute band was awesome!
*this post on many levels sounds snooty... i wanted to clarify that we had lots of fun up until the end. it's true about how one bad apple can spoil the whole bunch.