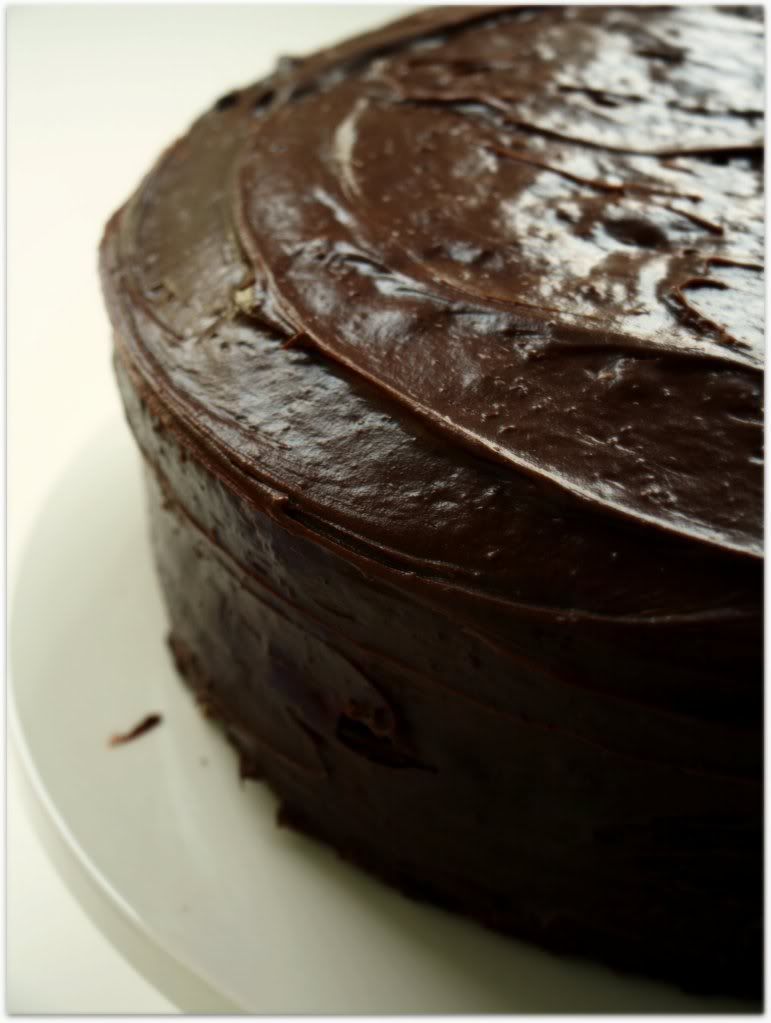 The other day Nancy complained that she was bored. As tempted as I was to pull out my favorite
Betty Draper
from Mad Men lines like, "Go bang your head against a wall." or "Only boring people are boring" I decided not to damage my child's psyche anymore than I already have and told her, "Why not bake a cake from scratch?"
"What for?" Nancy asked.
"Just because. Do you really need a reason for cake?" I asked, "But if you really need a reason my blog is turning two."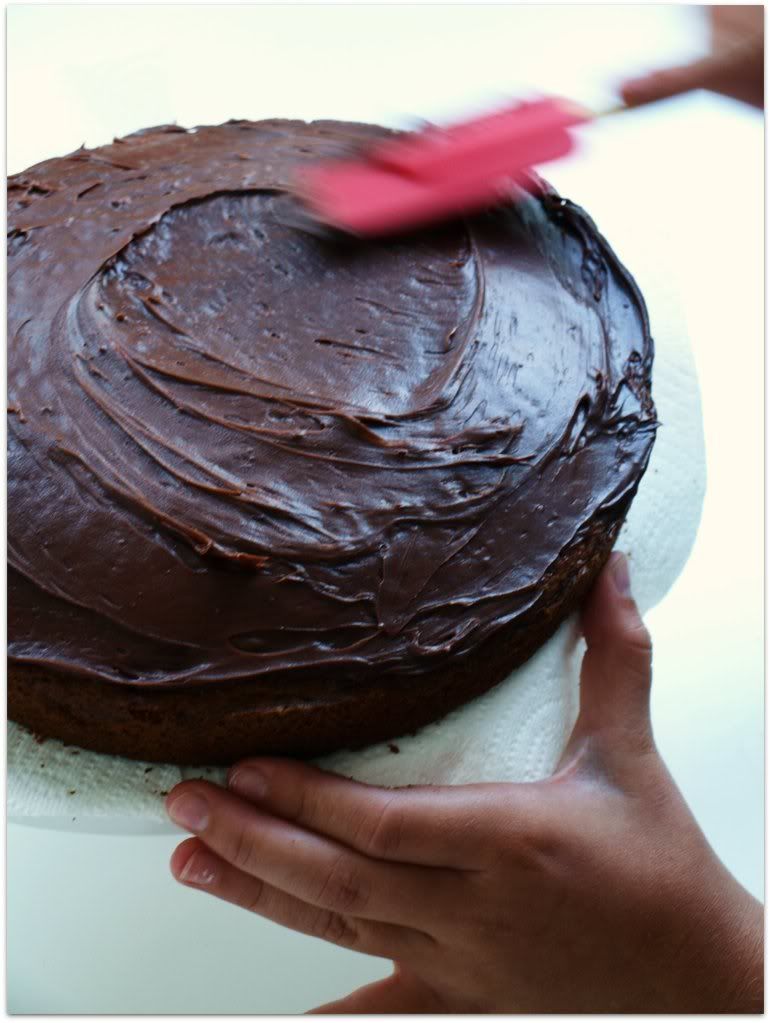 and off Nancy went to bake a cake,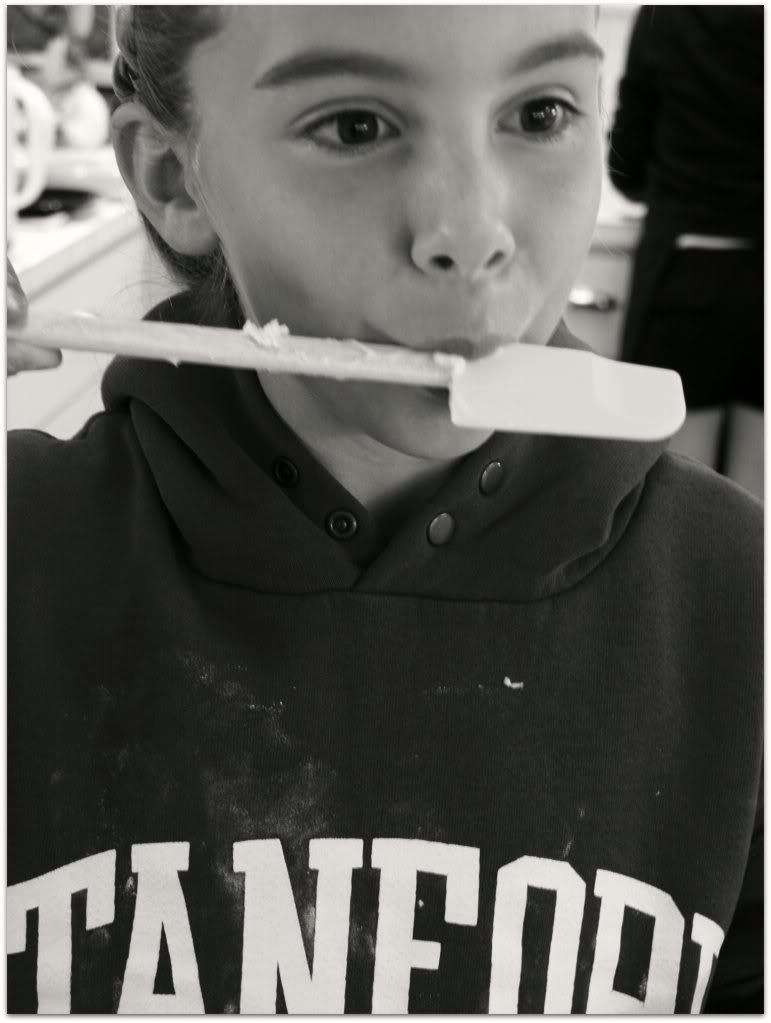 and to lick the spatulas,
and to DECORATE! (squee!)
Let me tell you this girl is a cake decorating fool. She's watching too much TV... Cake Boss, Ace of Cakes, and those damn baking challenges on Food Network. Seriously, have you watched Food Network lately? That's all there is... Ace of Cakes and cake decorating competitions.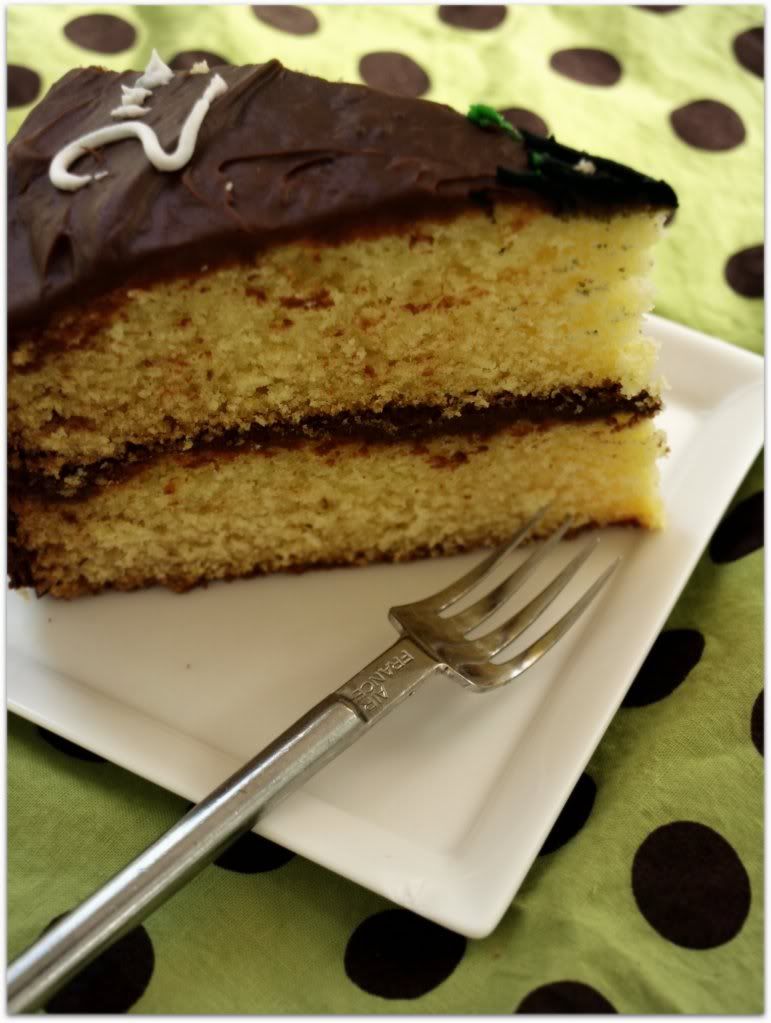 I guess I shouldn't complain because I benefited from it.
moist yellow birthday cake
:
4 cups plus 2 tablespoons cake flour (not self-rising)
2 teaspoons baking powder
1 1/2 teaspoons baking soda
1 teaspoon salt
2 sticks (1 cup) unsalted butter, softened
2 cups sugar
2 teaspoons pure vanilla extract
4 large eggs, at room temperature
2 cups heavy cream or whole milk
Preheat oven to 350°F. Butter two 9-inch round cake pans and sprinkle with flour covering all sides. Remove all excess flour.
Sift together flour, baking powder, baking soda, and salt in a medium bowl. In a large mixing bowl, beat butter and sugar in a large bowl with an electric mixer at medium speed until pale and fluffy, then beat in vanilla. Add eggs 1 at a time, beating well and scraping down the bowl after each addition. At low speed, beat in heavy cream until just combined. Add flour mixture in three batches, mixing until each addition until incorporated.
Spread batter evenly in cake pan, then tap pan on counter several times to eliminate air bubbles. Bake until golden and a wooden pick inserted in center of cake comes out clean, 35 to 40 minutes. Cool in pan on a rack 10 minutes, then run a knife around edge of pan and invert onto rack. Cool completely, about 1 hour.
Frost.
Tasting Notes: Okay, so we didn't make frosting, we used store bought frosting. I have issues with frosting like I have issues with pie crust, which have scarred me for life. Anyways, I am not a frosting person. I LIKE CAKE not FROSTING. You can tell because I used CAP LOCKS. Don't get me started on cakes with more frosting that cake. This cake was moist (duh, you put that in the title Krysta) and light. I know you would think the cream would weigh it down but you would be wrong. Anyways, this cake was really nicely done with lots of flavor. Thank you Nancy.
P.S. I have just realized something proof reading this post, that it's a food blog and I didn't do any cooking/baking for this post. Hmmmm, wonder if I can get the kids to do all the cooking and photography and I'll just write about it?