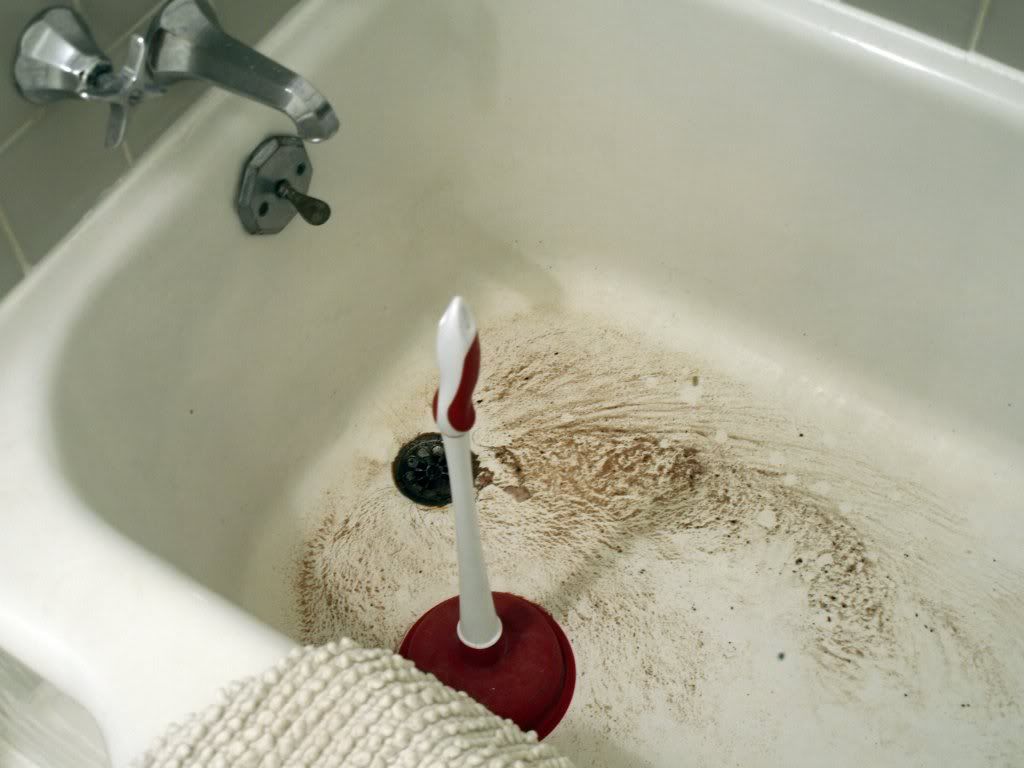 so... hey krysta, how everything going? liking your new house? all unpacked and moved in?

yeah, i am all unpacked, believe it or not. umm just having a little issue with the
plumbing
(
claudia
that's for you) you know how it goes... house is empty for awhile, roots get into the plumbing, might have broken a pipe. can't use the washing machine... have LOTS of towels to wash maybe 35 or so. nothing that an inch of water on the bathroom floor won't take care of.
don't mind the puddles on the floor. it's only from the SOAKING WET TOWELS.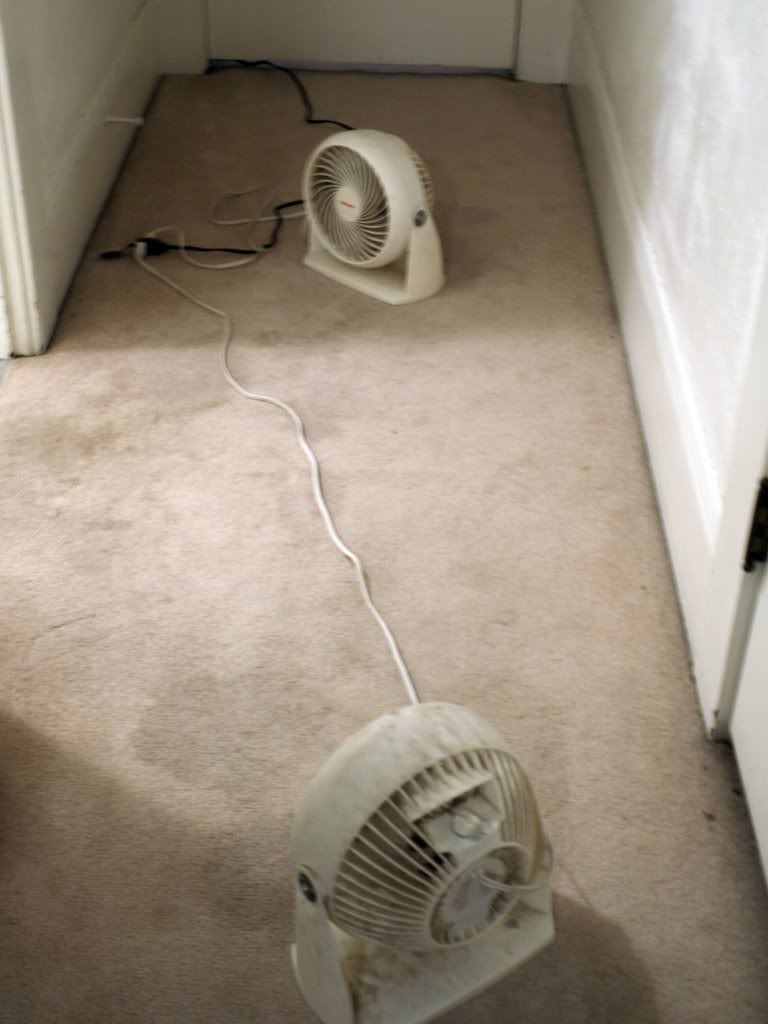 so what are the fans for?
only to dry the carpets...because the inch of water went into the carpeted hallway.
i guess you can imagine what i think of home ownership right about now.
It's a conspiracy, I tell you. The minute you start they put you on the all-American sucker list. You start out to build a home and wind up in the poorhouse. And if it can happen to me, what about the guys who aren't making $15,000 a year? The ones who want a home of their own. It's a conspiracy, I tell you - -against every boy and girl who were ever in love.
can anybody name that movie?