After the last ten days or so I am desperately craving something fun, something whimsical, anything that will make me smile.

Let's do something fun, damn it!

There is nothing like being forced to have fun, is there?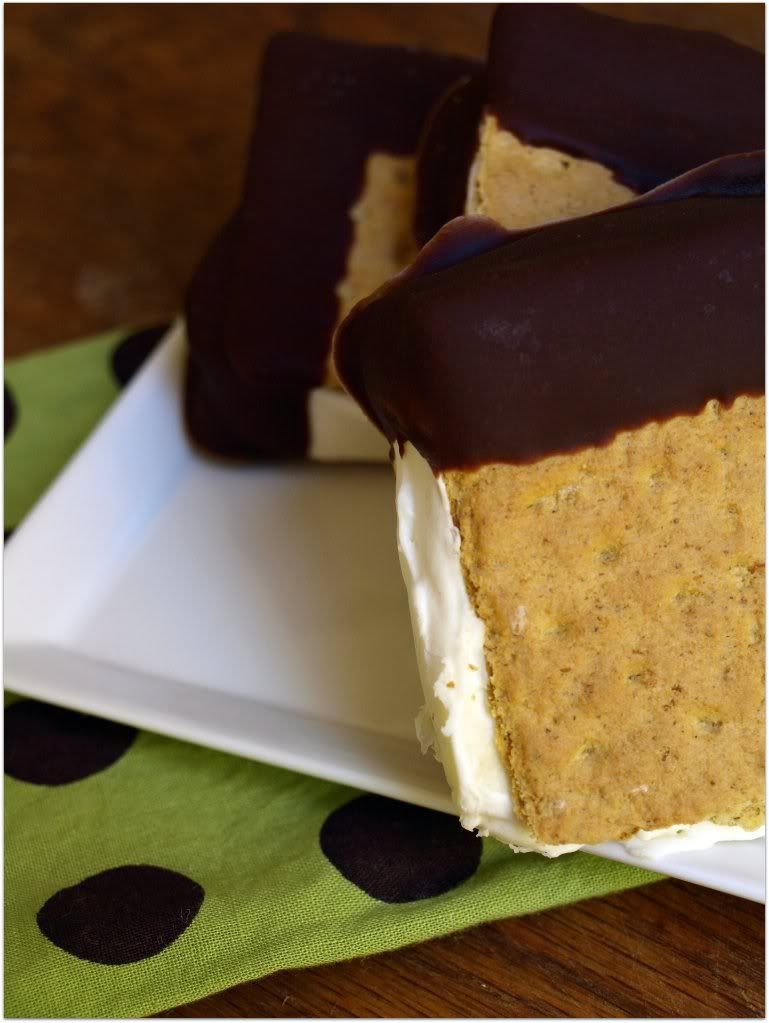 s'more ice cream sandwiches or ice cream

marshmallow ice cream:
makes 2 quarts

4 cups of heavy cream
40 large marshmallows
2 teaspoons vanilla

Heat 2 cups of heavy cream and marshmallows until marshmallows are melted. Take off heat and cool. Add vanilla and cream and stir well. Chill mixture. Freeze the mixture in an ice cream maker according to the manufacturer's instructions.

chocolate for dipping:

6 oz. of bittersweet or semi sweet chocolate, chopped
6 tablespoons unsalted butter, cut into pieces
1 1/2 tablespoons of light corn syrup

Melt the chocolate, butter, and corn syrup in a double boiler. Remove from heat and let cool.

and of course you need fresh graham crackers that goes without saying!

To assemble: You're killing me Smalls! These are s'more's stuff! Alrite now pay attention. First you take the graham, you stick the chocolate on the graham. Then you roast the 'mallow. When the 'mallows flaming... you stick it on the chocolate. Then cover with the other end. Then you scarf. Kind of messy, but good! (quote from The Sandlot)

Okay, not really but you get the idea. Place a cookie sheet or plate into your freezer. Then you break honey graham crackers in half and set aside. Then you take your ice cream spoon it onto one of the grahams. Then you place the other graham on top and smoosh it together. Dip the s'more in the chocolate and run as fast as you can wearing your PF Flyers, of course, and place the s'more into the freezer. Repeat until you have as many s'mores as you need.

...or you can can crush the graham crackers like you're Babe Ruth hitting a baseball and mix the graham crackers and some chocolate chips into the ice cream and the very end of its freezing time in the ice cream maker. It's only ice cream... add as much or as little as YOU want.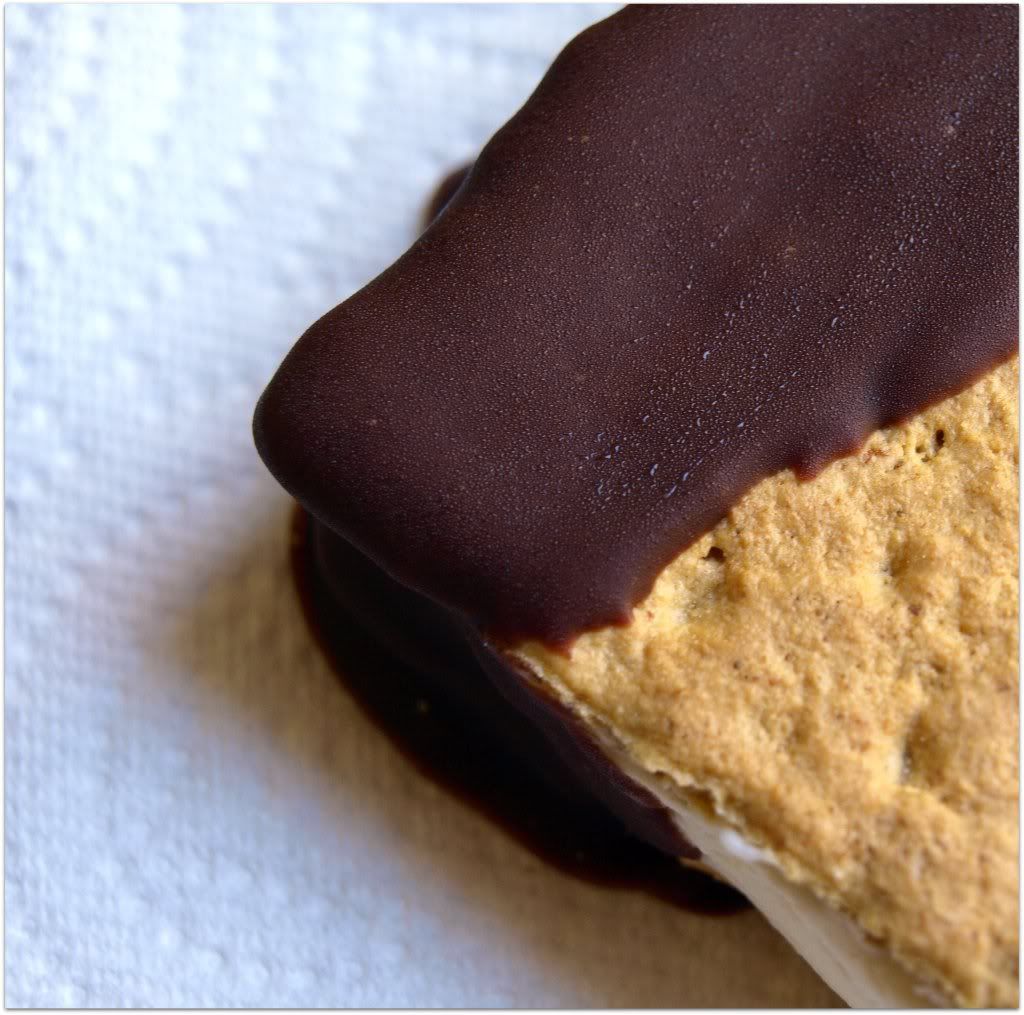 Tasting Notes: I even had one and it's a well known fact I don't care for ice cream! If you are wondering, the graham crackers didn't get soggy sitting in the freezer either.