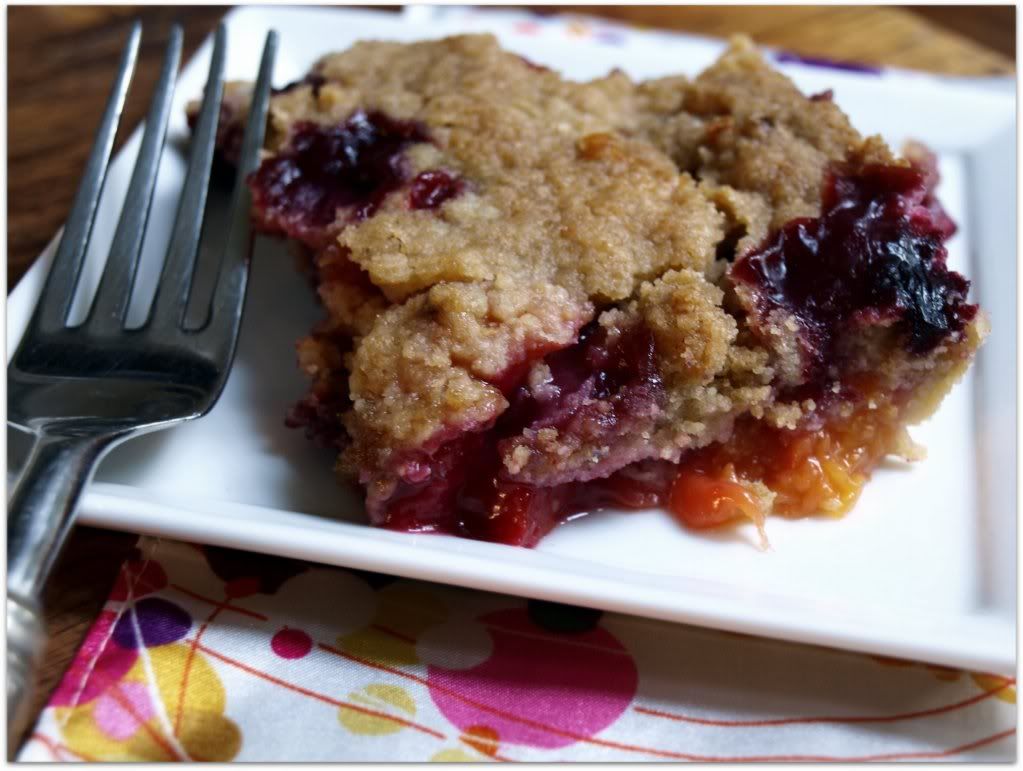 as the old adage goes...
you know what happens when you assume?
you make an
ass
out of
you
and
me
...
Well I am here to sat I made an ass out of just myself, thank you very much but what else is new? Let me explain...
I have had the Chez Panisse Fruit Cookbook by Alice Waters since it came out in 2002. I think I have cracked it open once or twice since I received it. The spine still pops like a brand new book. So yeah, I admit I'm a bad foodie, gourmet, whatever you want to call me. While I like what Alice Waters stands for... fresh, local food cooked well. Yada, Yada, Yada... you know the drill but Alice Waters seemed and
let me add still seems
in interviews sometimes to be a little fussbudgety, somewhat high maintenance, and a little out of touch with
working families
which if you know anything about me I don't have the patience for, let alone cook from a book that preaches it.
BUT with that being said the world needs idealists and once you get past that and stop ASSUMING (cough- cough... me) it's a good book with some pitch perfect recipes.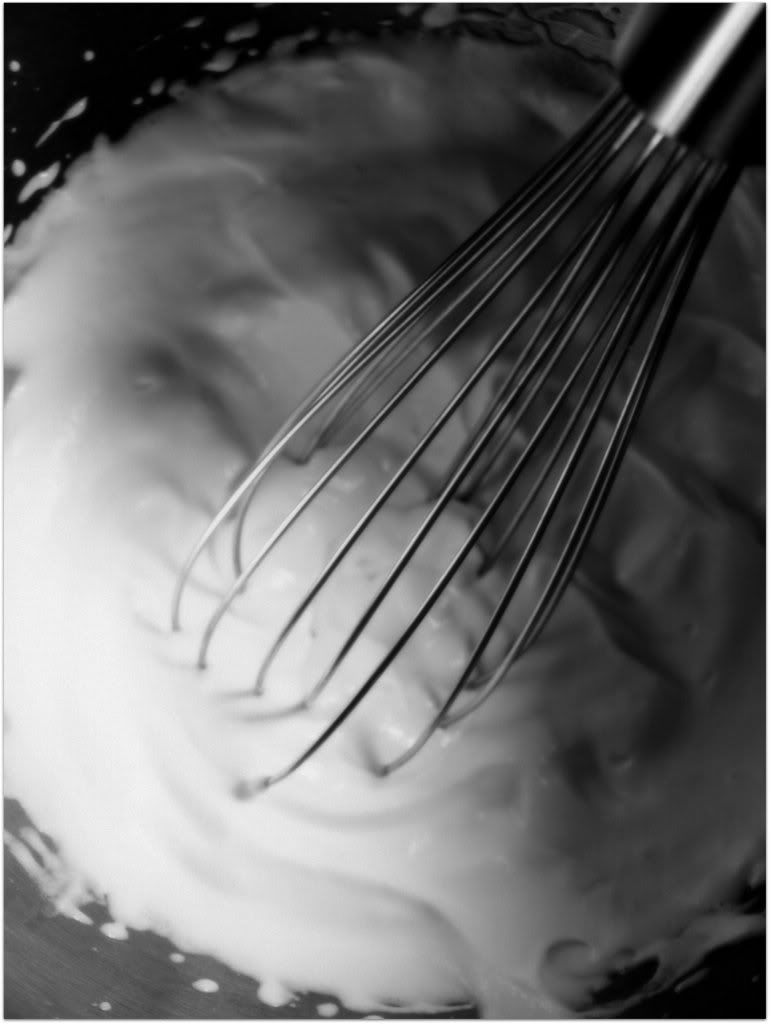 nectarine blackberry crisp
: adapted from chez panisse fruit by alice waters
serves 6-8
5 ripe nectarines, peeled, pitted, and cut into 1-inch cubes
1 cup blackberries
1/4 cup sugar
3 tablespoons unbleached all-purpose flour
zest of one lemon. chopped fine
1 tablespoon Grand Marnier
3 cups crisp topping
crisp topping
1 1/4 cups unbleached all-purpose flour
6 tablespoons brown sugar, firmly packed
2 tablespoons sugar
1/4 teaspoon salt
1/4 ground cinnamon
2/3 cup ground pecans (i didn't have any so i omitted them, i can imagine it would be great in this dish)
a tiny bit of freshly grated nutmeg
12 tablespoons unsalted butter, chilled
Stir together the flour, brown sugar, sugar, salt, cinnamon, nutmeg, and pecans in a mixing bowl. Cut the butter into small pieces and work into the flour mixture with your fingers or an electric mixer, mixing until the topping starts to come together and has a crumbly but not sandy texture. The topping can be made ahead and refrigerated for a week or so or frozen for several weeks. Makes about 3 cups; enough for 1 crisp.
for the crisp:
Preheat oven to 375 degrees. In a medium sized mixing bowl, toss together the nectarines, blackberries, sugar and flour. Add the lemon zest and Grand Marnier and mix briefly. Transfer to an oven proof earthenware dish (8x8 seemed to work for me) just big enough to hold the fruit slightly mounded at the center. Cover the fruit evenly with the crisp topping, pressing down lightly to form a crust and leaving no fruit exposed. Put the dish on a baking sheet to catch any overflowing juices. Place on the center rack in the oven and back for 50-60 minutes, rotating the dish once after 30 minutes for even coloring. When the crust is deep golden brown and the juices have begun to bubble up the sides, remove crisp from the oven and allow to cool slightly.