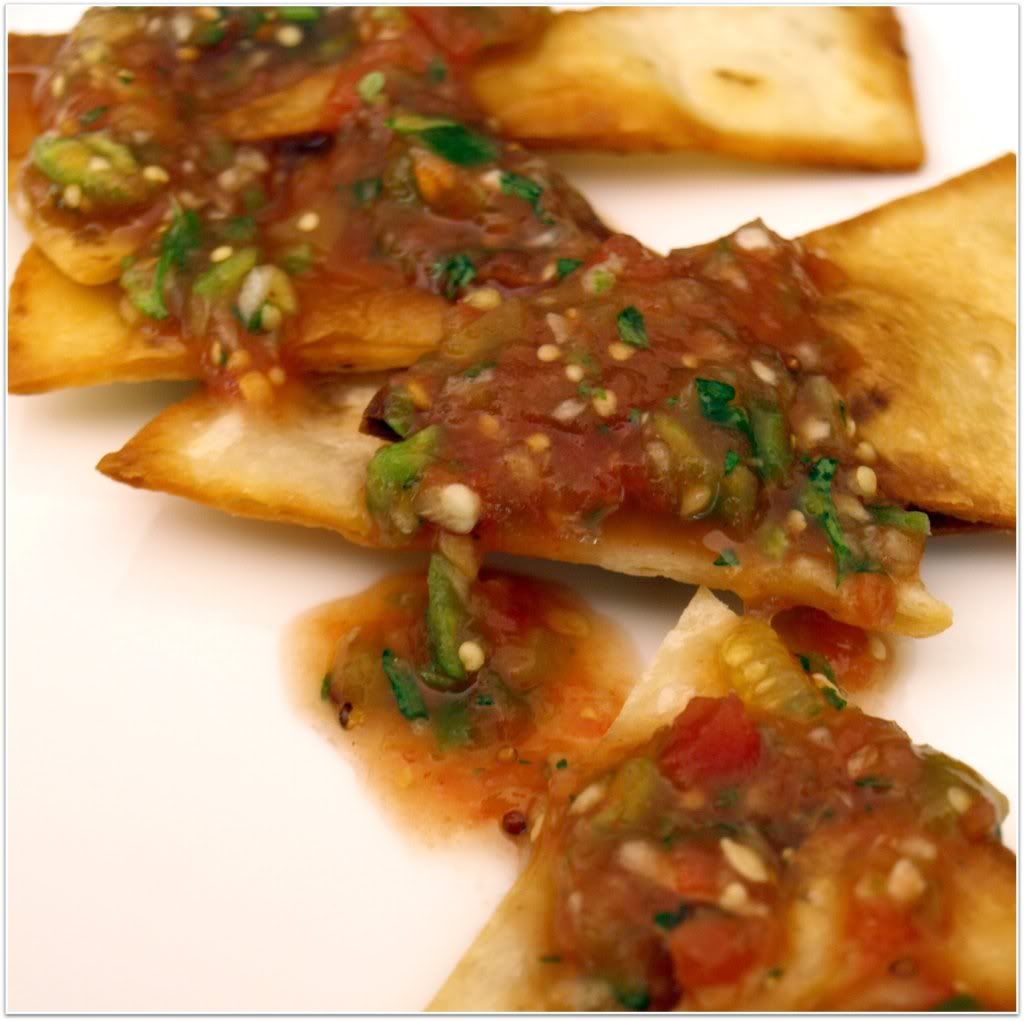 Most of you that have read this blog for awhile know that I am a Potato Ho but did you know I'm also a Tomato Ho? If you put a gun to my head and made me declare which one is my absolute favorite... I would be dead because, really, how could I choose? They are both quite lovely in their own way. I refuse to choose! (and I'm a poet that doesn't even know it) (because all that just rhymed)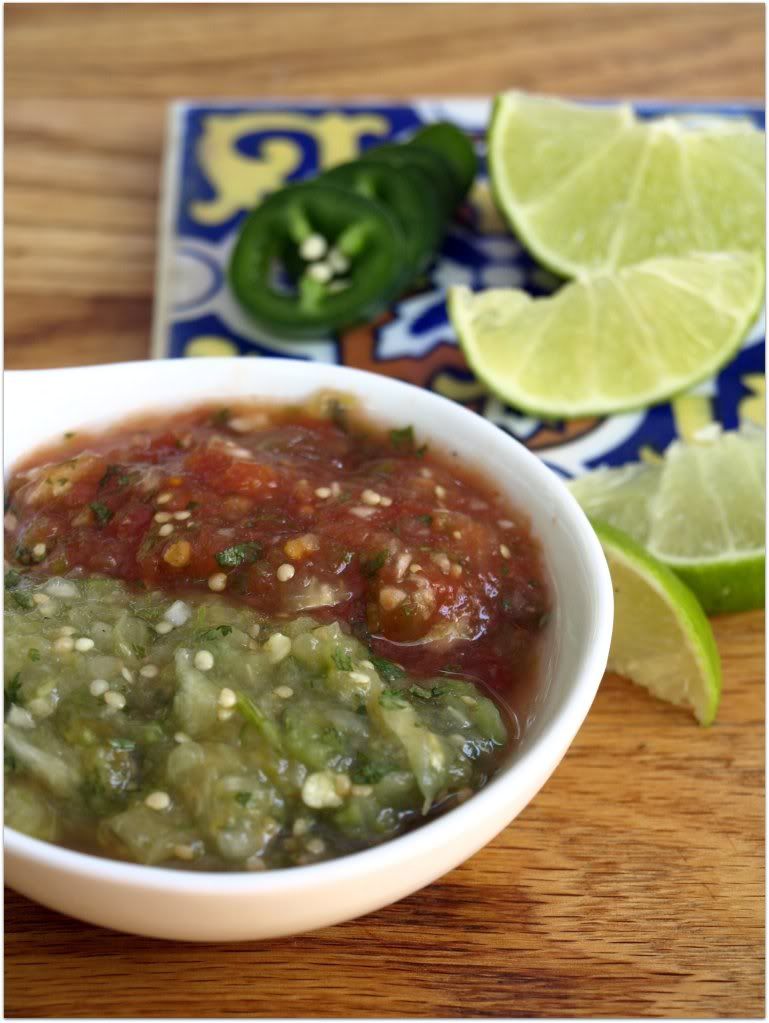 When it's 111 degrees outside a perfect summer dinner is chips and salsa. That's it. It's too hot to think, it's too hot to cook, it's so hot that you don't want to even lift a fork to your mouth. Tortilla chips are the perfect delivery system... not too heavy to lift and no dishes to do.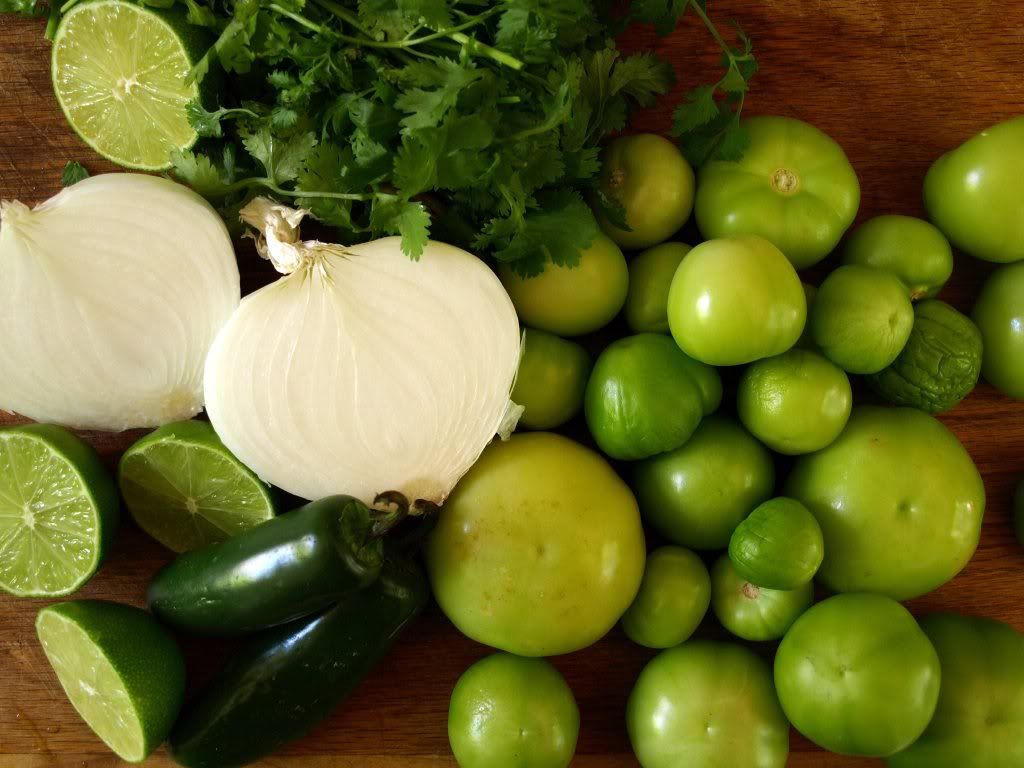 salsa verde
: (use this recipe more as a guideline, it's all about proportions or ratios)
20 small- medium tomatillos, husked and washed
2 jalapenos
1 bunch of cilantro, washed
1 medium sized white onion
juice of 2 limes
salt
raw version
:
Roughly chop tomatillos, jalapenos, and onion. In a blender or food processor, combine the tomatillos, jalapenos, cilantro, onion, and lime juice. Pulse until it is a course puree. Season with salt.
roasted version
:
Roast tomatillos in a 375 degree oven until bubbly and parts of the tomatillo are smoky black or caramelized. Cool. Transfer the tomatillos and the leftover juice into a food processor or blender and add remaining ingredients. Repeat above steps in the raw version.
simple salsa
: (adapted from
The Kitchy Kitchen
)
1 28 oz can whole tomatoes
1 12 oz can whole tomatillos
3 jalapenos, start with 2 and if you want more heat add the 3rd
1 teaspoon ground cumin
1/2 big bunch cilantro
1/2 a red onion
8 garlic cloves
2 tablespoons whole grain dijon mustard
2 teaspoons pico pica sauce
1/2 a lemon, juiced
a splash of worcestershire sauce
salt
Place jalapenos, cilantro, onion, and garlic into a food processor. Pulse for a few seconds. Next, pour the liquid in the can of tomatoes, plus 4 tomatoes, 4 tomatillos plus 1/4 cup of the pickling liquid into a food processor. Pulse. Add everything else that is remaining. Blend the whole thing and taste.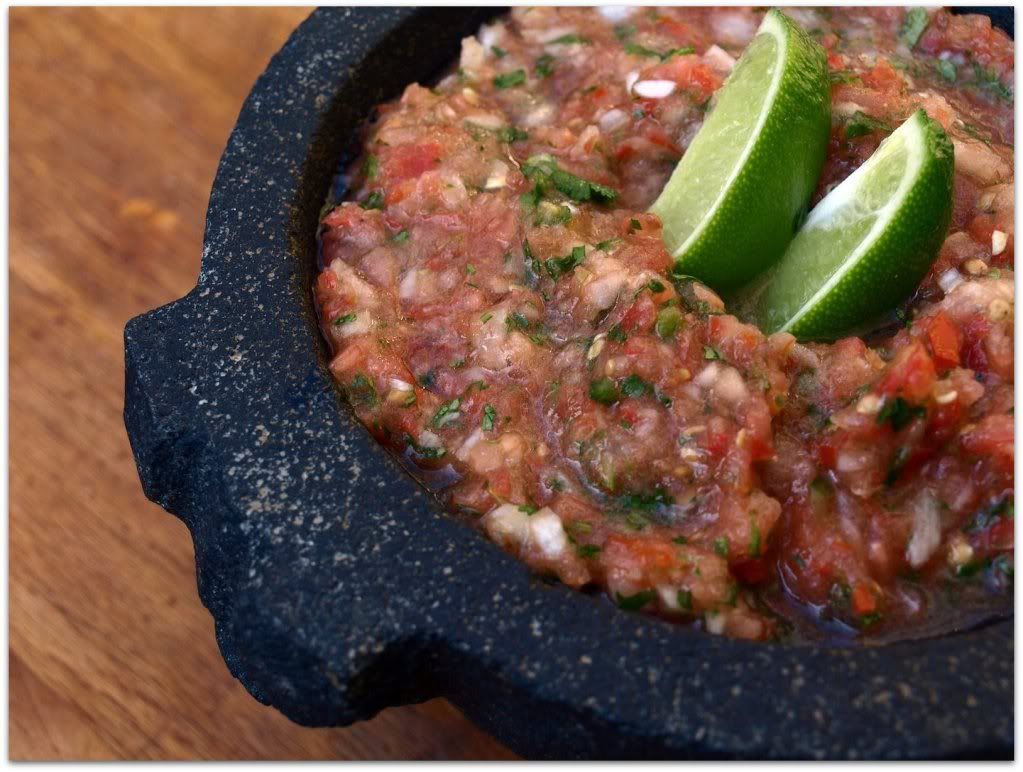 Tasting Notes: It's salsa. It's my salsa. Make it, enough said.