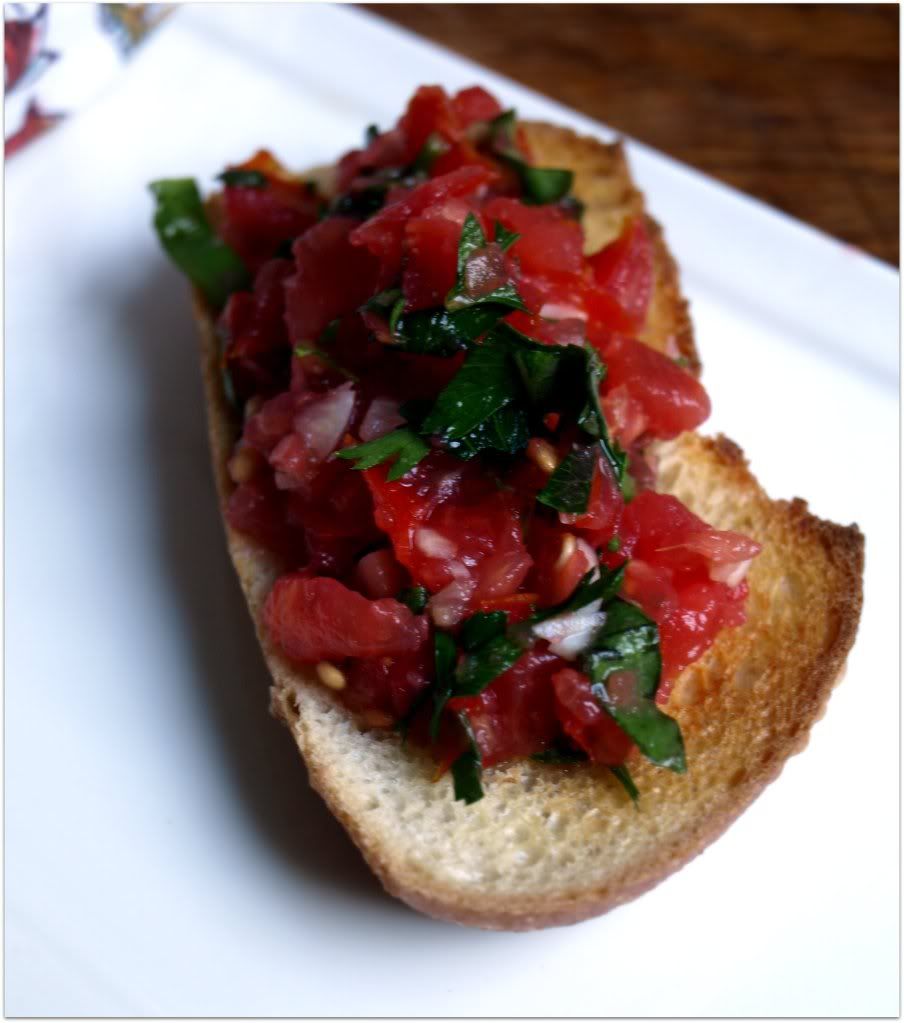 So this is going to be redux. It might feel like cheating but I have two good reasons. I know you guys would rather have the cookies or ice cream but the imaginary conversation I'm having with you in my brain, it goes like this...
"Ahhhhh Krysta! Your killin' me. I didn't request this dish for you to post."
"I know but hear me out. See here's the deal. I got a email from
Bec from Foodie with Family
annnd
she said she had a recipe right up my alley. She was right because it was almost like my recipe I posted a little over a year ago, except for a few differences. All good, of course and how could I not post it after she didn't win
Jaden's contest
to go see the a screening of...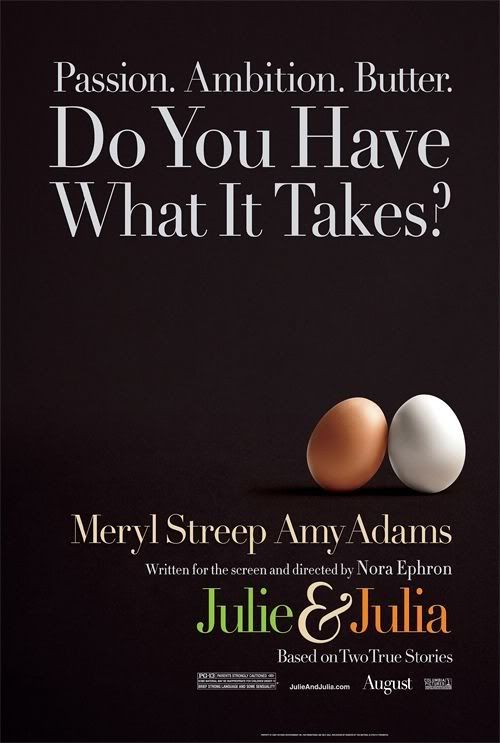 I had to cheer her up somehow. It's kinda like this...
It really doesn't help but it's the thought that counts, right?
Foodie with Family's No Cook Pasta Sauce
:
1 pound ripe plum tomatoes
1/2 cup extra virgin olive oil
7 fresh basil leaves
1/4 cup packed fresh parsley, chopped
2 cloves (or more) garlic, peeled
kosher or sea salt and pepper to taste
1 pound hot pasta, cooked and drained according to package directions
Trim a thin disc off of the stem end of each tomato. Stand tomato, cut surface down, and slice tomato in half. Use a the tip of a teaspoon or your fingers to remove the seed and pulp from the tomato halves. Slice tomatoes into long thin strips. Turn the strips 90 degrees and cut across the strips to dice your tomatoes into small cubes. Transfer tomatoes to a medium mixing bowl or container with a tight fitting lid. Place your parsley on the cutting board and top with your peeled cloves of garlic.Sprinkle lightly with about 1/2 teaspoon of salt and then lay the basil on top. The salt helps break down the garlic and herbs as you chop, so don't skip it! Chop it all finely. Add herbs to the tomatoes.Add additional salt and pepper to taste. Don't skip the salt! It helps pull moisture from all the ingredients and marry the flavors. Now just pour the olive oil over the whole lot. Toss gently; like a baby. Leave, tightly covered, at room temperature all day or in the fridge for at least 2 days to allow flavors to combine. To finish the dish, add the sauce to the bottom of a large bowl. Scoop the hot pasta which has been cooked and drained according to package directions directly on top of the No-Cook Pasta Sauce. And yes, it is crucial to use HOT pasta. The heat from the pasta helps take the edge off of the raw garlic. Again, toss gently; like a baby. (she doesn't condone baby tossing) Serve hot or room temperature.
Here's my old post which believe it or not with help from
Melissa
has probably became my most popular post via another food blog. Actually my most popular post period.
I'm not a good navel gazer. As a matter of fact, I'm horrible at it. No epiphanies come except that I have a innie and a few sit-ups probably wouldn't hurt. Then I think about dinner and then I start thinking about trinities.
Every religion has some sort of beads used for praying and also some sort of trinity. Here's mine...basil, tomatoes, and mozzarella cheese. Cliche? Oh no, no, no! This is the food of the gods, never has there been a greater combination than this... other than peanut butter and chocolate but that's not a trinity now is it? I eat this combination all summer long. I have it in a sandwich, I'll make a caprese salad and I'll make this dish.
I remember my step-momster making this when I was a kid. I'm not sure where she got the recipe but she used to peel the tomatoes and make a big production of it. Sorry, but why go through all that trouble of standing over a hot pot of boiling water? It's already hot outside and I want to go swimming. Forget about it! Just chop up the damn tomatoes and enjoy your day, it's summer for gosh sakes! Chill out.
ECM Trinity:
tomatoes. chopped into bite sized pieces
basil, chiffonade-ed? what is the correct term for that anyways?
grated mozzarella
olive oil
salt & pepper
Put tomatoes, basil, and mozzarella into a bowl. Add enough olive oil to coat the tomato mixture. Add salt and pepper to taste. Cover and refrigerate until ready to eat.
A couple of things: Notice I didn't give you measurements. This is just a throw together dinner. I go by proportions.
I used grape tomatoes in this dish. Every tomato has been pulled off the market and California was cleared from this stupid salmonella scare. Everyone is afraid to touch a damn tomato, but not me. Oh no, I go trying to find tomatoes (trying to cheat death) and all they have is those 3.99 a pound on the vine tomatoes and forget that...I'm not paying that much for a crappy tomato,and there was no farmers market, so what's a girl to do? Improvise! Grape tomatoes it is.
Use cheap mozzarella for this dish. Trust me, I've used fresh mozzarella and it's just wrong. Fresh mozzarella is beautiful and gentle and must be respected but in this dish she falls apart into a stringy, soggy, nasty mess.
Make this in the morning and let it sit in the fridge. The longer you let this sit, the better it tastes. Cook some pasta and toss this in and you have dinner. I eat it as a main dish and then I eat it for breakfast the next day, then lunch, then dinner again. Rinse, lather, and repeat. It's that good.
What's your holy (food) trinity?
*Update* You can tell this is an old post when the Great Tomato Scare of Aught 08 was going on. So use tomatoes!!!! And as for tasting notes... Make this or I'll kick you in the shins.