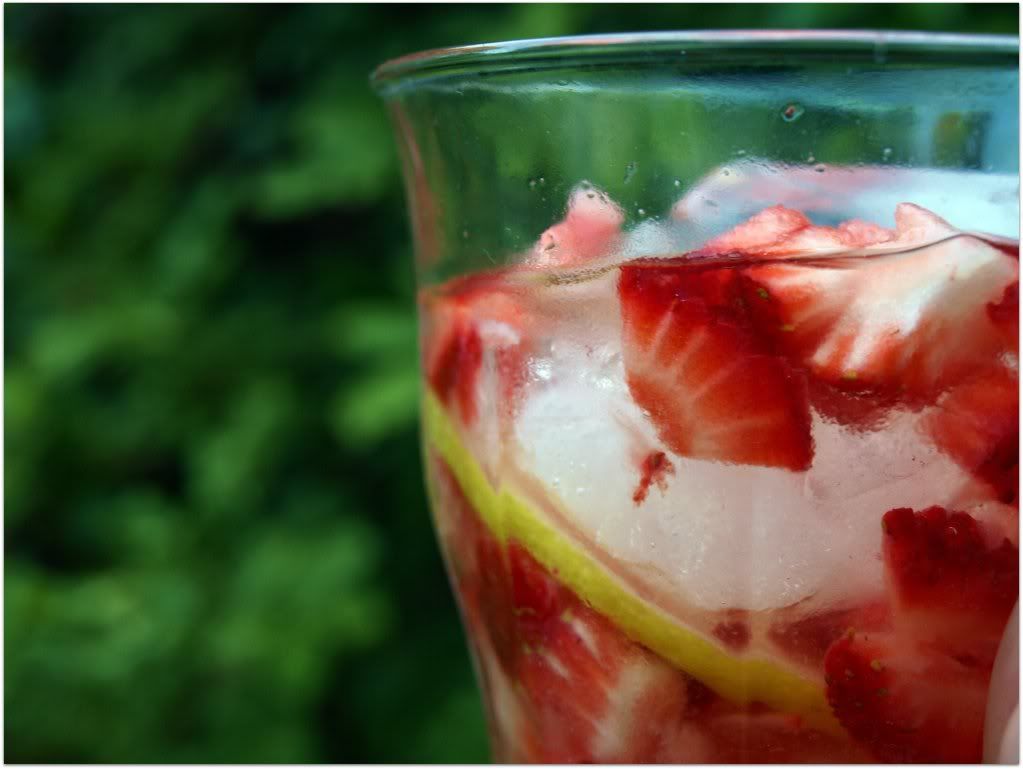 I was doing some behind the scenes updating on my blog when I noticed that I do not have any cocktail recipes posted. Well, that is just wrong. So, to redeem myself I'm going to post the most perfect-
est
summery-
est
Fourth of July cocktail recipe ever.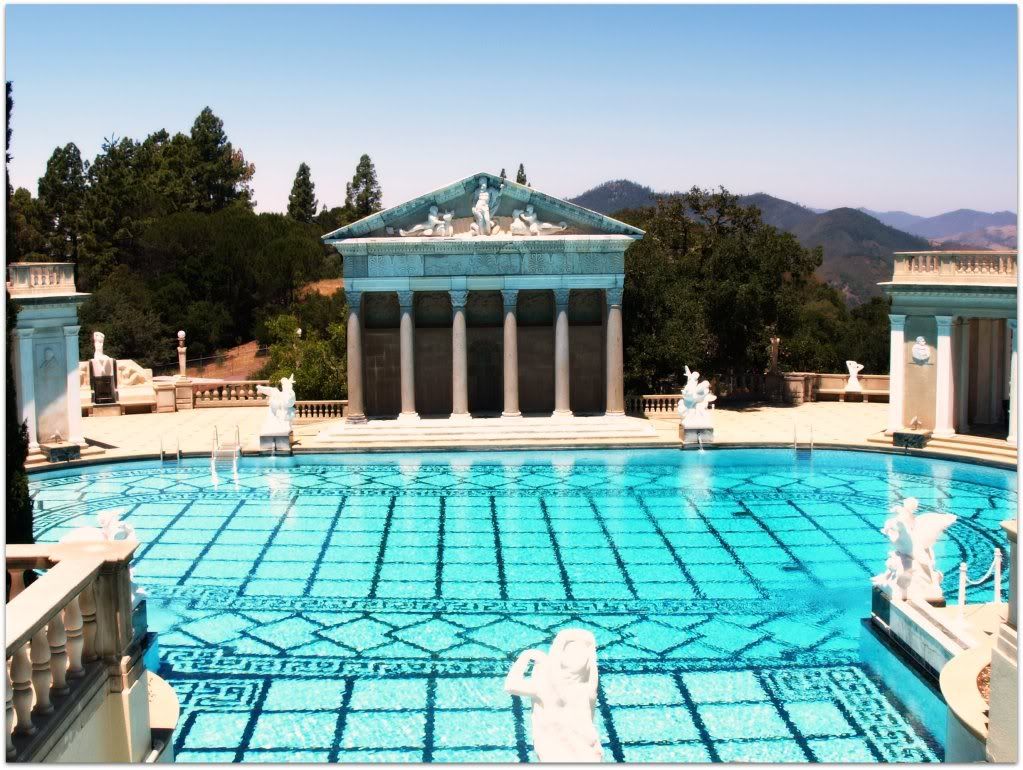 This will make you feel like you should be summering in the picture above, in a white bikini that you look absolutely stunning in without an ounce of cellulite. Sexy not trashy. Glamorous yet casual. Like you are in some sort of gauzy lens shot of a Town and Country magazine spread with everyone laughing at some witty story you are telling about the time you ran into Prince William on a yacht in the middle of the nowhere with nothing but time on your hands.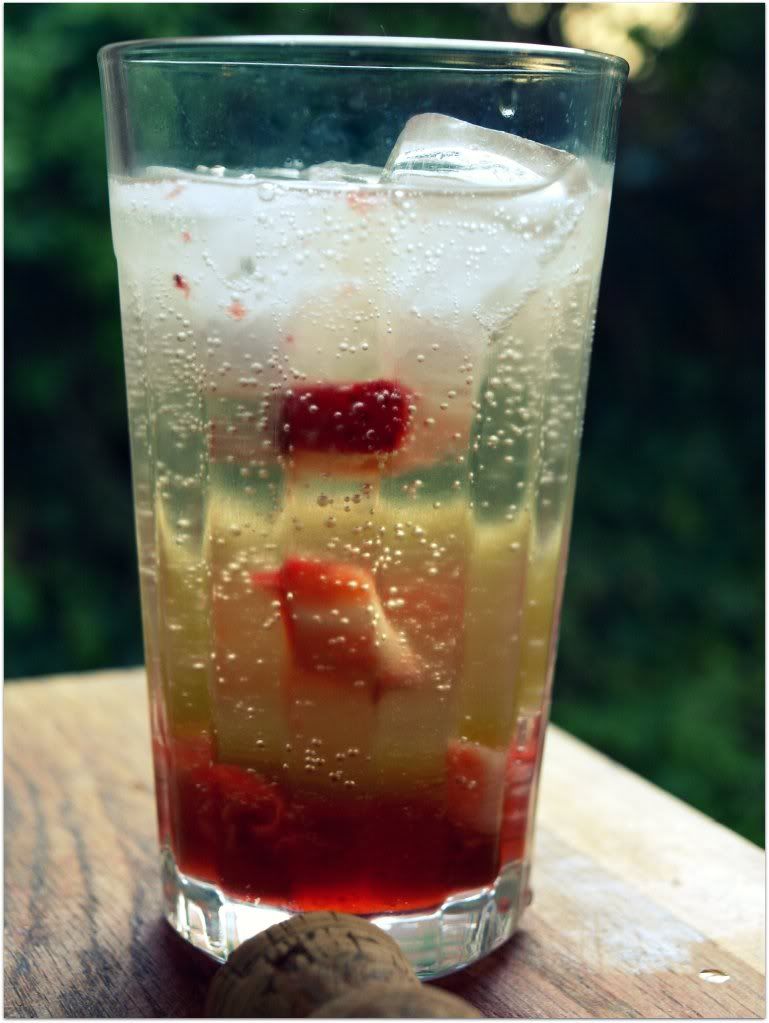 Are you sold, yet?
the muddle
: adapted from Bon Appetit july 2009
makes 6
1/2 cup sugar
1/2 cup water
1 1/2 cup of chopped hulled strawberries (any fruit would be good in this but if you are feeling particularly patriotic add strawberries and blueberries)
6 thin lemon slices
1 750-ml bottle of chilled Prosecco
ice cubes
Stir sugar and water in a heavy small saucepan over medium-low heat until sugar dissolves. Increase heat and bring to a boil. Cool syrup.
Divide fruit among six 6-8 ounce glasses, add 1 tablespoon simple syrup to each and mash with a muddler or handle of a wooden spoon. Add lemon slice to each and mash to release flavor. Add several ice cubes to each glass, then fill Prosecco.

Tasting Notes: Really? The above description didn't do it for you? You need more info? Okay... the fizzy crisp Prosecco with a slice of lemon and some fruit bathing in this magical cocktail. Tasty and delicious and if you can't imagine that I don't think I can help you at all.