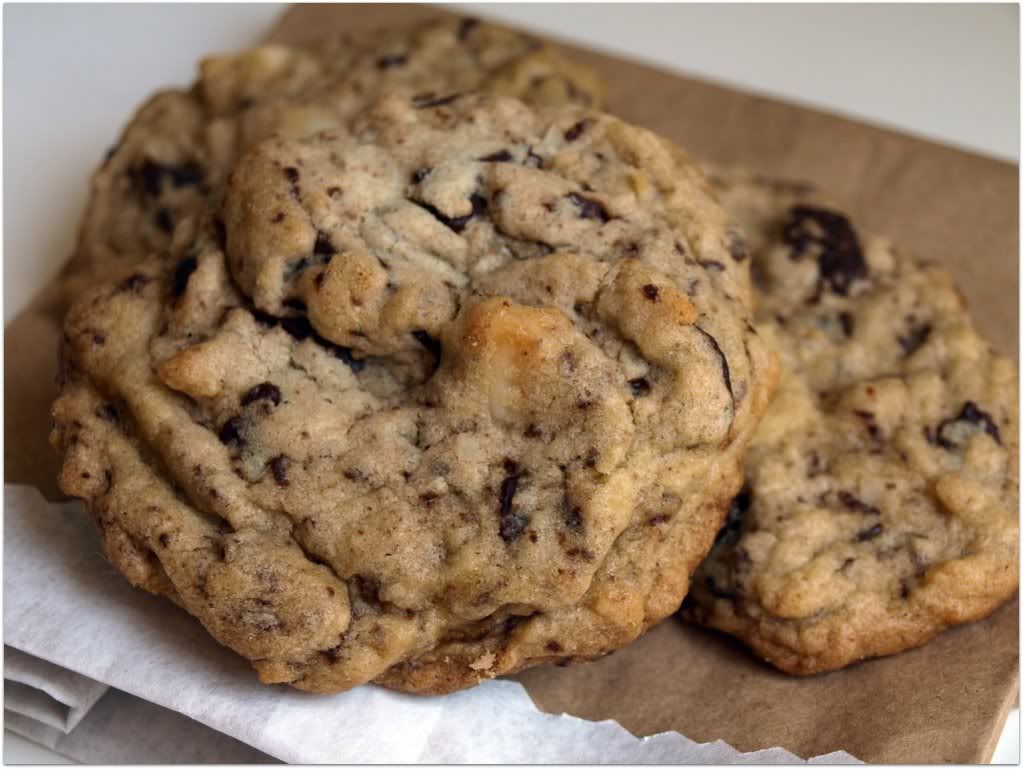 Dear Readers,
I believe in the power of the cookie. The power of a home baked cookie to be precise. Do you know anybody who wouldn't smile if you offered them home baked cookie? And if they don't isn't that some form of sociopathy? Do you think even the CEO of JPMorgan Chase Global Mortgage, David Lowman, would melt like butter if I offered him homemade cookies? I also believe in the Internet and the voice of one person, with a little help, hopefully, from Google Alerts. If you haven't been reading for long, click here for the
scarlet letter F (for foreclosure)
story and the
great redemption of 2009
here. That should catch you up. We are finding out that short sell means anything but and it's a battle of wills.
-cue the summer blockbuster music &
Don LaFontaine
(for giggles click
here
)
Who will win?
The little chef mom, all five feet of her, battles the big corporate entity a la Erin Brockovich. I smell OSCAR folks! So to persuade the folks at JPMorgan Chase to get off their duff and approve this short sell I am writing an open letter every time I post until they give me an answer.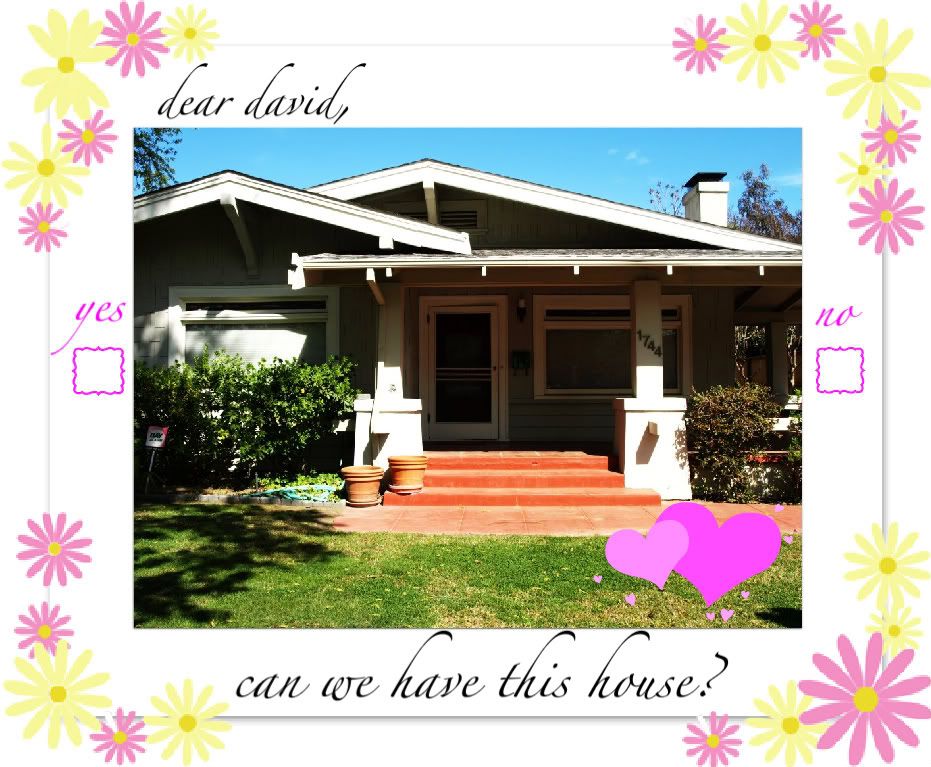 See Mr. Lowman I decorated it all pretty like just to impress you! I wanted to go for the glittery letters but Rich, my husband, thought that that was too much. So you must remember grade school, right? The next step is for you to check one of those boxes (please, please, please check yes, I'll be your bff!) and see nowadays you don't have to hand it to your best friend that will hand it to my best friend who will in turn hand it to me. All you have to do is send it to krysta [@] evilchefmom [dot] com no embarrassing middlemen and I'll send you some of these.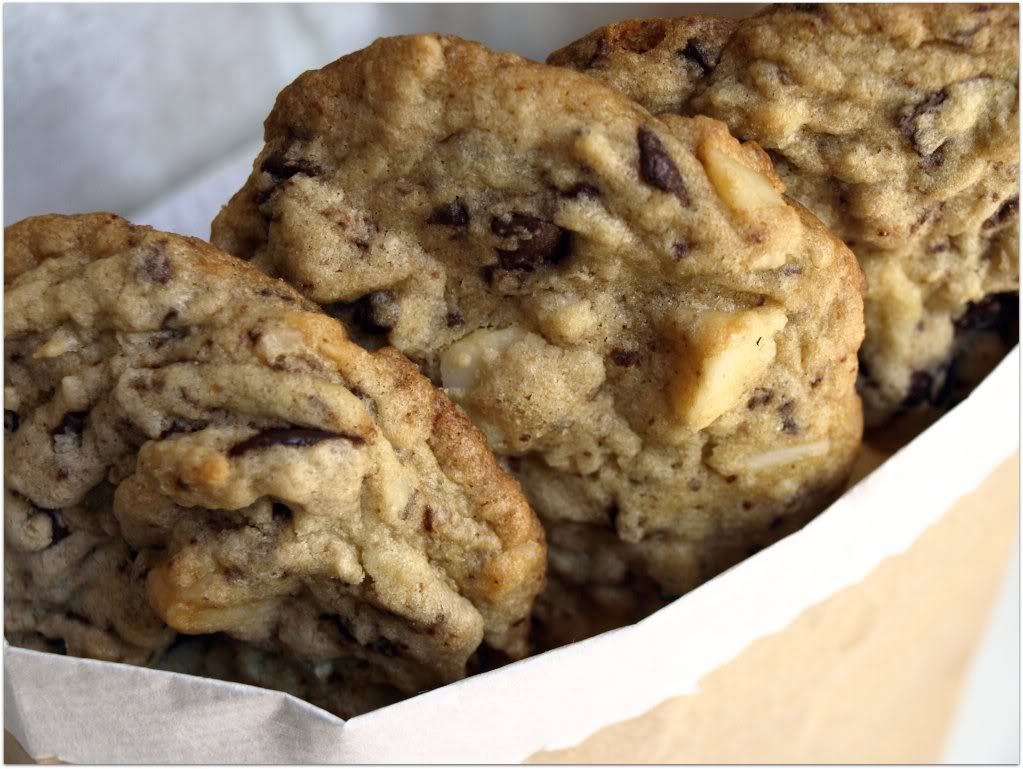 island cookies
: nestle toll house best ever cookies cookbook
makes about 3 dozen cookies
1 2/3 cups all-purpose flour
3/4 teaspoon baking powder
1/2 teaspoon baking soda
1/2 teaspoon salt
3/4 cup (1 1/2 sticks) butter
3/4 cup packed brown sugar
1/3 cup sugar
1 teaspoon vanilla extract
1 egg
2 cups chocolate chips
1 cup flaked coconut, toasted if desired
3/4 cup macadamia nuts, chopped
Preheat oven to 375 degrees.
Combine flour, baking powder, baking soda, and salt in a small bowl. Beat butter, brown sugar, sugar, and vanilla extract in a large mixer bowl until creamy. Beat in egg. Gradually beat in flour mixture. Stir in chocolate chips, coconut, and nuts. Drop by slightly rounded tablespoon onto ungreased baking sheets. Bake in oven for 8-11 minutes or until edges are lightly browned. Let stand for 2 minutes, remove to wire racks to cool completely.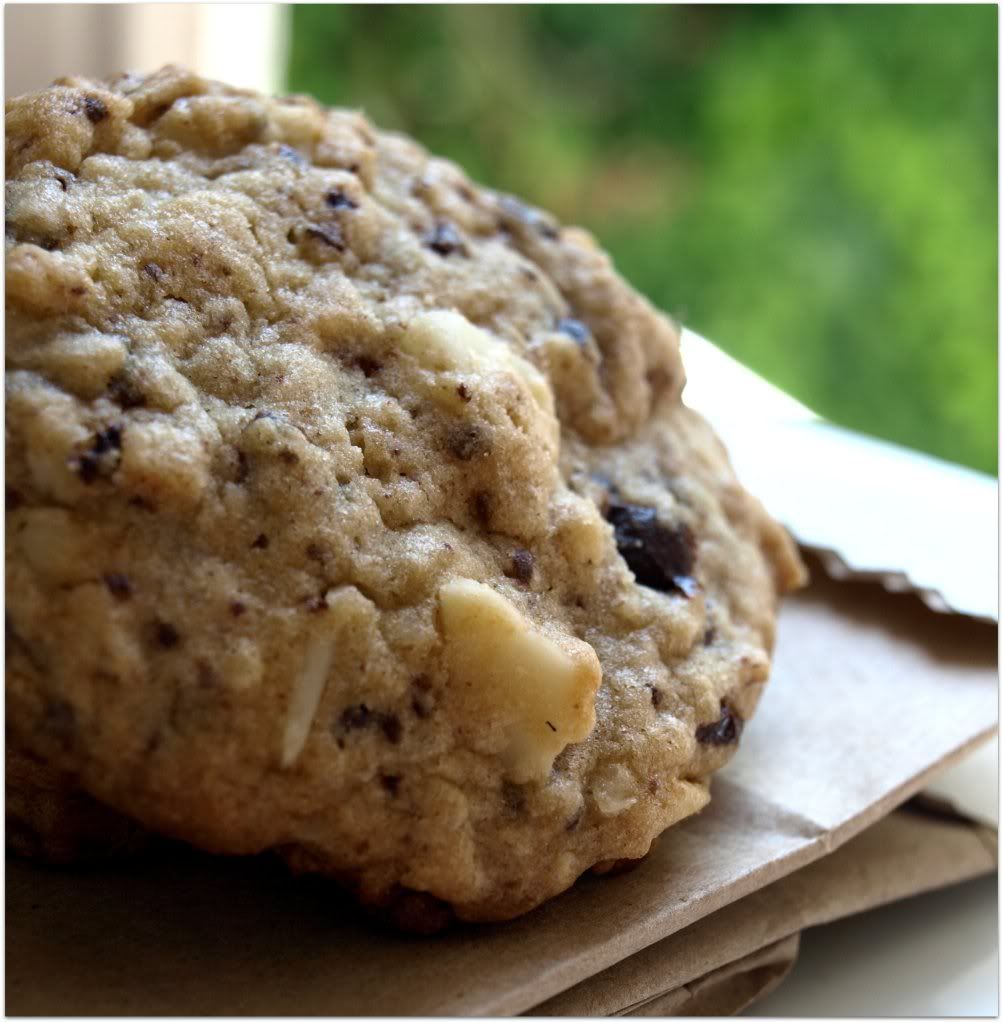 Tasting Notes: Repeat after me: "THE POWER OF THE COOKIE IS GREAT!!!"