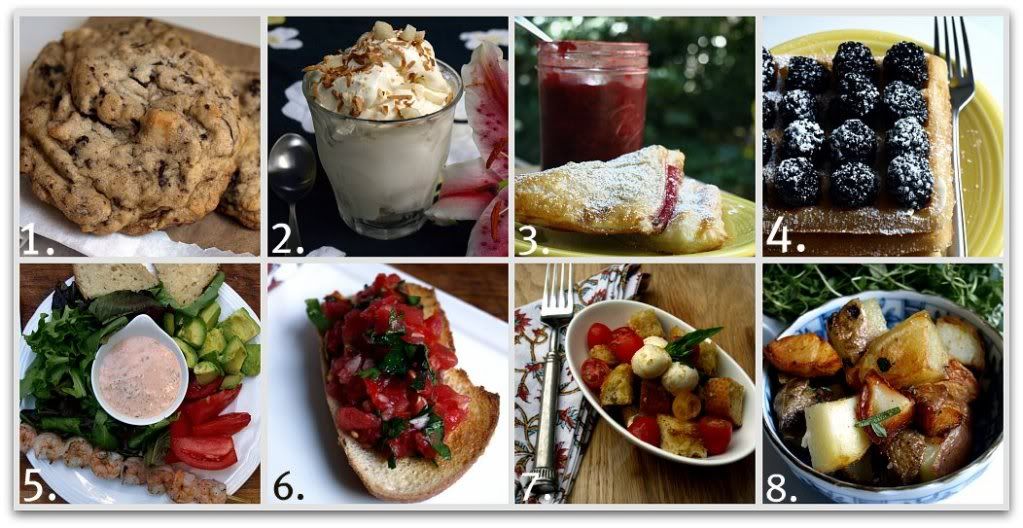 this is what i haven't posted...
1. island cookies
2. coconut, vanilla bean, macadamia nut ice cream
3. cherry jam turnovers
4. we'll stay up late, swapping manly stories and in the morning i'm making waffles!
5. my mom's thousand island dressing
6. a redux
7. caprese panzanella salad
8. potatoes- girarrosto style
not pictured:
9. crumb buns (oh... get your mind out of the gutter!)
10. lemon fluff ice box pie
Which recipe do you want first? Because I'm really at a loss...