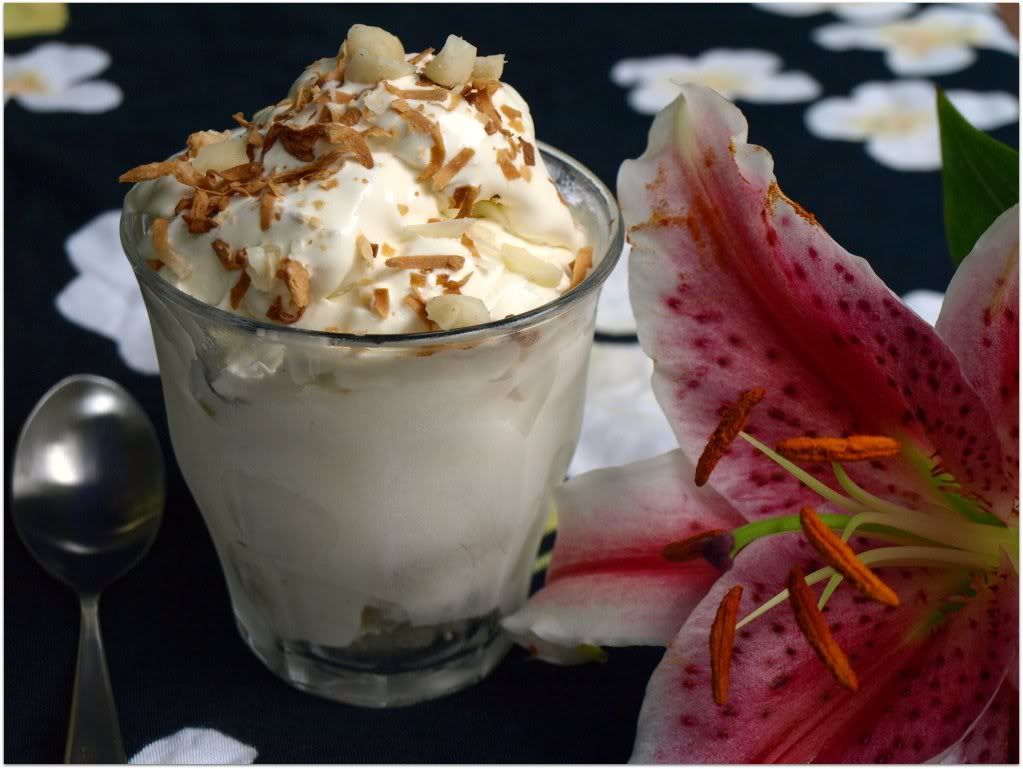 i have an ice cream machinei keep it's motor cleanit makes the best damn treats that i've ever seenyup, the bowls were quakin' my spoon was shakenand YOU.... churned me all night long...
a comment left to me on facebook from
this guy
.
Now on to the regularly scheduled post...
Mr. David Lowman
CEO Global Mortgage
JPMorgan Chase & Co
New York
July 19, 2009
Dear Mr. Lowman,
Right. So maybe you aren't a
cookie person
, I totally get it, it's cool. How about ice cream? Did you know that today, July 19, is National Ice Cream Day? And did you know I make a pretty good batch of ice cream? Not that I'm bragging or anything. So how about ice cream for an answer on the house on San Joaquin Street? Imagine eating this ice cream under this palm tree...
sitting on this beach...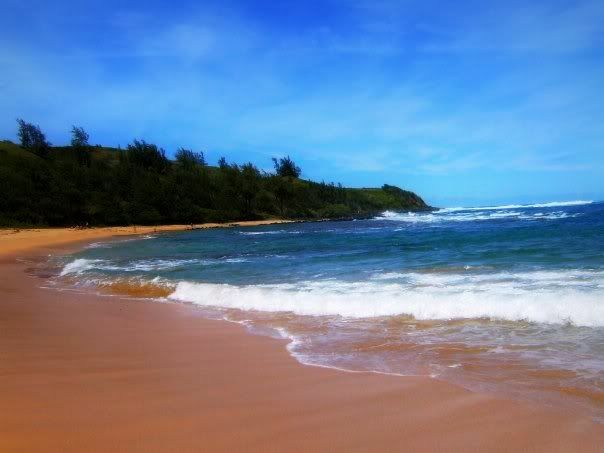 I can't imagine anything better than that except maybe moving into my house! And Mr. Lowman, I loathe moving.
Sincerely,
Krysta Guerrero
coconut-macadamia nut ice cream
:(adapted from
baking and books
)
3/4 cup of shredded coconut
1 cup of sugar
3 large egg yolks
2 cups heavy cream
1 1/2 cups of coconut milk
2 tablespoons coconut rum
splash of vanilla
Preheat oven to 400 degrees. Spread the coconut on a baking sheet lined with aluminum foil. Place in hot oven for 5-7 minutes or until the coconut turns a light brown. Remove from oven and cool.
In a medium mixing bowl, beat egg yolks into the sugar until thickened. Set aside.
Combine 1 cup of heavy cream with the coconut milk in a heavy medium sized saucepan.Bring to a boil over medium heat. Remove from heat and slowly beat hot liquid into the egg yolk and sugar mixture. Pour the egg, sugar, cream mixture back into the saucepan and place over low heat. Stir constantly with a wooden spoon until the custard mixture thickens slightly.
[dip your spoon in the mixture, pull it out and you should be able to run your finger across the back of the spoon and it will look like moses parted the red sea, then you know your custard mixture is good to go]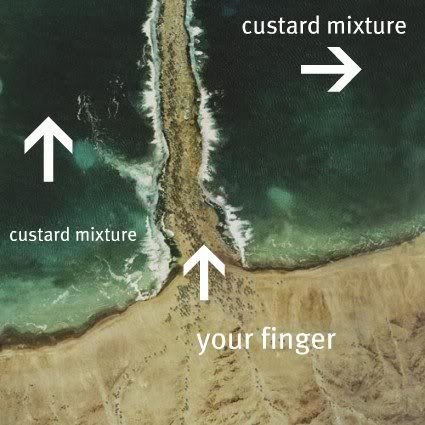 if this is not the most perfect description i'll eat my 14 year old son's socks!
Remove from heat and pour hot custard through a strainer into a large clean bowl. Allow mixture to cool slightly and add the remaining cup of heavy cream, 1/2 cup of toasted coconut, coconut rum, and vanilla. Cover and chill overnight.
Stir the chilled custard and freeze according to your ice cream manufacturer's instructions. Add macadamia nuts during the last 5 minutes of freezing.
Before serving, sprinkle with remaining toasted coconut.
Tasting Notes: Because of the coconut rum this will be softer than most ice creams. On the Spinal Tap scale of sweetness, this is an 8 of 11. So if you don't have a sweet tooth this might not be your cuppa but if like coconut, eat and rock on my friend.
Quite exciting, this computer magic!