Okay, so it's hot. You know that, I know that. And according to the news everyone is broke, no one has job or will lose it soon, and Korea wants to seemingly start WWIII with us. My suggestion is to have cappuccino granita for breakfast. It solves everything, seriously. You go to your coffee shop to get some type of coffee drink anyways. Why not make it yourself and save the 4 dollars?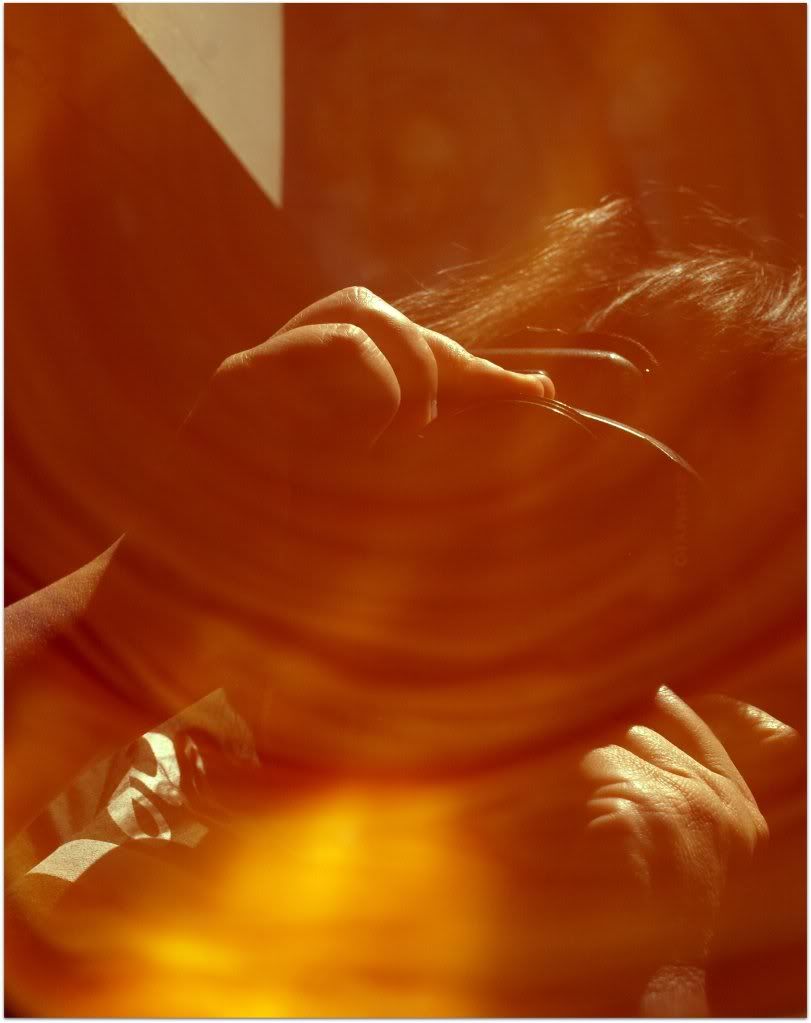 Biggie Biggie Biggie can't you seeSometimes your words just hypnotize meAnd I just love your flashy waysGuess that's why they broke, and you're so paid
I know that's totally random but when I started mixing the ingredients it was swirly and beautiful. It hypnotized me. It looked like highly shellacked exotic wood. Purty.
I felt like I was looking into Kaa's eyes so I just had to take a picture. I did but I kept getting my reflection instead of all the swirls which was kinda cool in its own right but now as I type this it just sounds like I've been taking too many nips of the Kahlua. Whatever.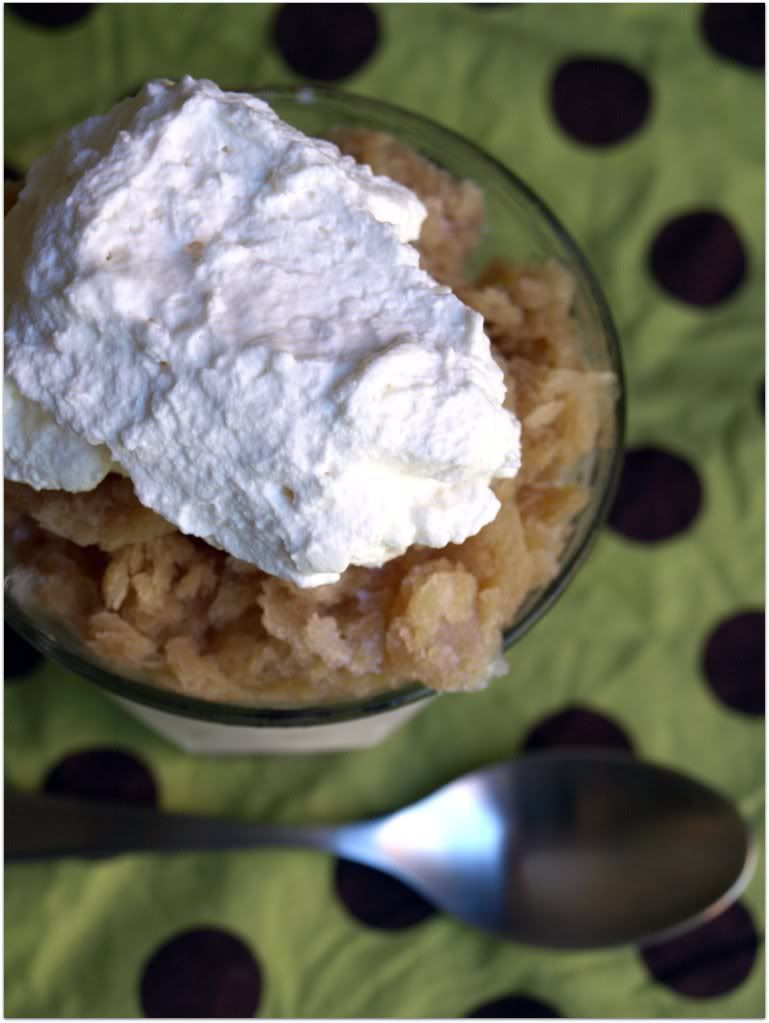 cappuccino granita
: (recipe adapted from Urban Italian/method from The Perfect Scoop)
granita:
2 cups of freshly brewed coffee, cooled. I like
this recipe
.
2/3 cup of Kahlua, optional BUT I can imagine
all sorts of boozy goodness
could be added. Godiva Liqueur, for example.
1/2 cup of whole milk
1 tablespoon sugar
vanilla cream:
1 teaspoon vanilla extract
2 cups heavy cream
2 tablespoons sugar
optional but I always add a splash of Grand Marnier to my whipped cream
for the granita
:
Use a flat plastic container approximately 8-12 inches across, with a 2-quart capacity, with sides that are about 2 inches high. (Don't find out the hard way, trust me!)
Pour mixture into the dish and place in the freezer. Begin checking it after about an hour. Once it begins to freeze around the edges, take a fork and stir the mixture, breaking up the frozen parts near the edges into smaller chunks and raking them toward the center. Return the dish to the freezer, then check the mixture every 30 minutes afterward, stirring each time and breaking up any large chunks into smaller pieces with a fork, (i love this next line) until you have beautiful, fine crystals of homemade granita. (mmmm) If at any time the granita freezes too hard, leave it out at room temp for a few minutes until it softens back up to be stirred again.
whipped cream
:
Add cream, vanilla, and sugar to stand mixer with whisk attachment. Whisk on medium high speed until mixture is fluffy. Spoon on top of granita.
Tasting Notes: Well worth the effort and makes me a happy camper in the morning. Did you think I was joking about having it for breakfast?