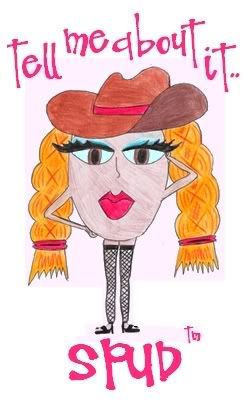 Welcome to the June Potato Ho-Down. Boring intro, I know but yesterday I was on the phone to one sister and when she asked about some plans, I told her "Let me just get through today and I'll let you know." Then I was on the phone with the other sister and said,"I'm sick of talking now so I'm hanging up." Rude, yes... but lately with everything going on there is no room for creativity. So this month I'm going to do something different. I'm going to ask those tough hard hitting potato questions, just think of it as a Barbara Walter's interview.
If you had to choose between tomatoes or potatoes, which would you choose?
The Daily Spud
Potato Mango Milkshake
A milkshake, with added potato? It's a prospect that has struck fear into the heart of grown men. Still, there's nothing to fear here. It's got honey, it's got fruit, it's got spuds and I'm guessing that it's now got your attention!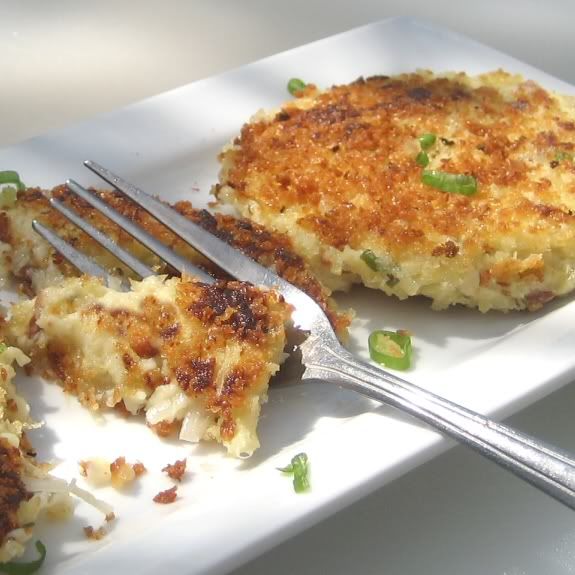 If you had to choose only one way to have your potatoes cooked for the rest of your entire life, which way would you have your potatoes? (fried, scalloped, mashed, ect?)

Sloopy Ann
The Other Side Of Fifty
Bacon Sauerkraut and Mashed Potato Cakes
Bacon, sauerkraut and mashed potato cakes. For when you're itching to get in touch with you inner German hausfrau self.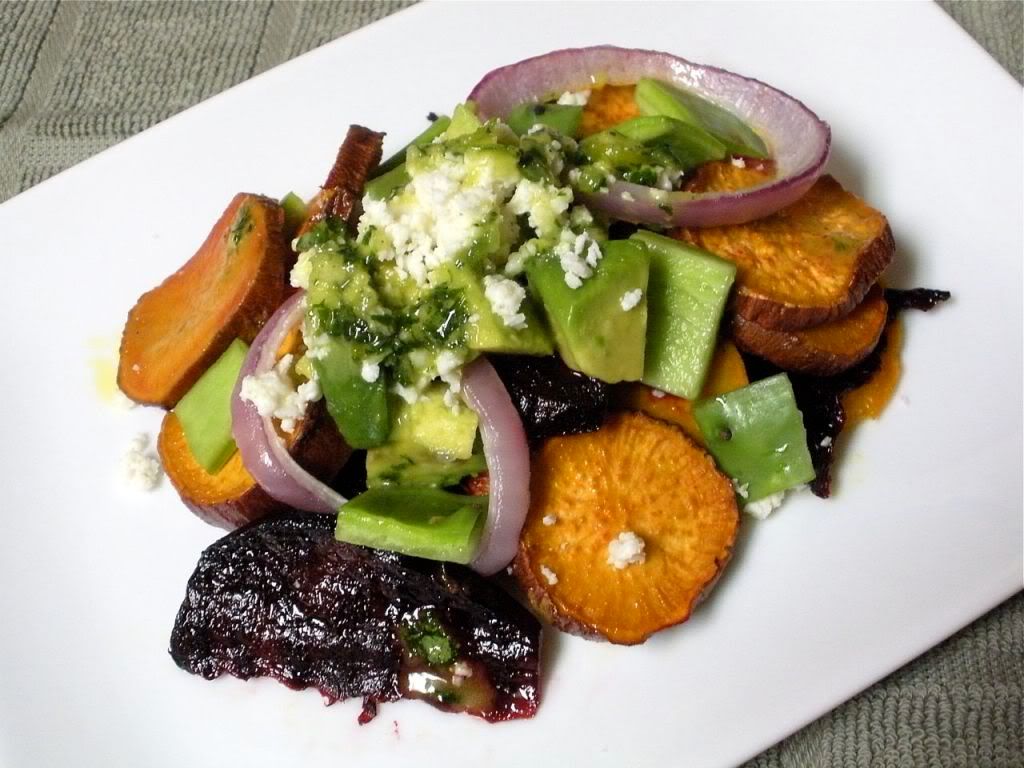 What potato dish do you think is God's and/or Satan's favorite?
Chad Denise
The Duo Dishes
Nopales and Cotija Salad with Spicy Cilantro Vinaigrette
Roasted, sweet veggies tossed with nopales leaves and cotija cheese! Drizzle on a spicy cilantro dressing, and you're all set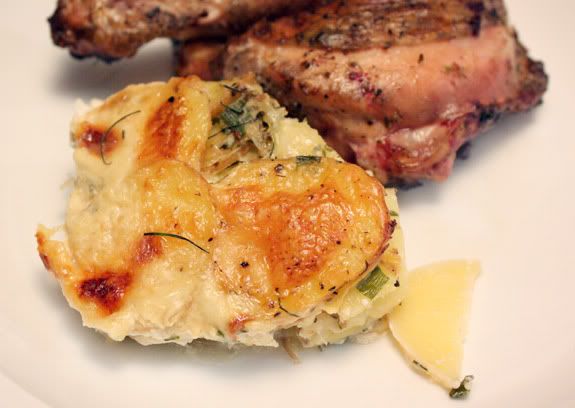 If you had to choose between Thomas Keller or Daniel Boulud cooking you a dish with potatoes, which chef would you choose?
Bunny Marie
Lisa is Cooking
Fennel and Parmesan Scalloped Potatoes
A golden-crusted potato and fennel dish that goes great with chicken.
If you were going to die tomorrow, what would be your last potato dish?
Potato Ho Frosty Gay
Big Sis Lil Sis
Breakfast Potato Pancake
I took a classic potato pancake recipe; simply added some cheese and bacon, baked until brown and crispy on top and nice and moist inside. Top it off with a nice spoonful of sour cream and some snipped chives and you're good to go!
I only picked a little cheese and bacon off the top for myself and my son and hubby devoured the rest! So, I guess you could say that it was a hit.
Extra crispy french fries or regular french fries?
Peewee Ann
Life's a Feast
Potato Asparagus Salad with Crab and Smoked Salmon and Lemon Vinaigrette
A cool, adult salad with tender potatoes and asparagus, sweet cherry tomatoes and smoked salmon and fresh crab meat all in a cool, clean lemon vinaigrette.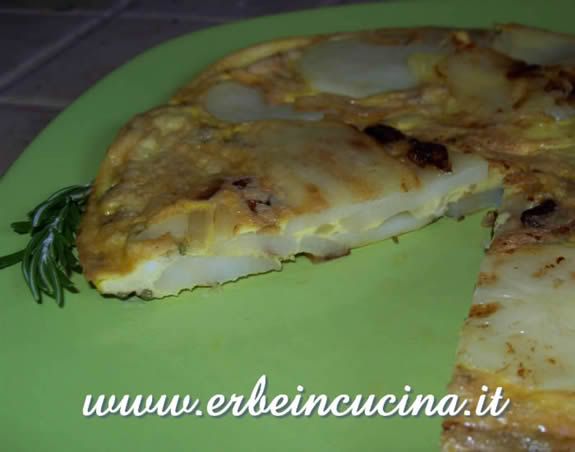 To peel or not to peel, that is the question? By that I mean do you like potato peels or to they leave you cold?

Chube Gra
Erbe in Cucina
Tortilla de Patatas with Rosemary
It's a variation of the classic spanish potato tortilla, with the flavour of onion and rosemary.
THE MOST IMPORTANT QUESTION:
If you were a potato dish, what potato dish would you be?
Thank you everyone for participating. See you in July. (told you... no creativity whatsoever.)