[photos courtesy of my uncle gene]

Welcome to Hawaii Week on Evil Chef Mom.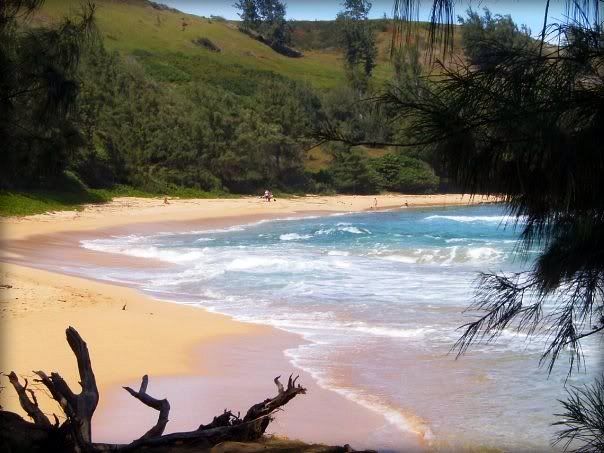 "I'm shakin' the dust of this crummy little town off my feet and I'm gonna see the world. Italy, Greece, the Parthenon, the Colosseum. Then, I'm comin' back here to go to college and see what they know. And then I'm gonna build things. I'm gonna build airfields, I'm gonna build skyscrapers a hundred stories high, I'm gonna build bridges a mile long..." George Bailey... It's A Wonderful Life.
I don't know about you but ever since I have been a kid I have always had a list of places I wanted to travel to. This is what happens when you read National Geographic at an early age.
Italy
Scotland
Japan
Fiji
The Maldives
A safari in Africa
Petra, Jordan
India
I never wanted to go to Hawaii. Sorry, it just wasn't happening. In my mind every time I imagined Hawaii I saw crowded beaches and lots of pasty white tourists (me included). Having to hit all the major sites in packed tour buses, boats, or small planes. Not a tropical paradise by any stretch of the imagination.
And then a couple things convinced me otherwise. A friend of mine showed me her honeymoon pictures, there they were kayaking with no one for miles around... miles of pristine shoreline in the background with very few people. Then Will had to do a state report on Hawaii and started telling me about Molokai and Lanai... places he knew that would appeal to me. No stoplights, places with very few people, where Hawaiians go to get away. And then I saw my Uncle Gene's pictures. Well... now I am hooked. I want to go to Hawaii... so badly I can taste it.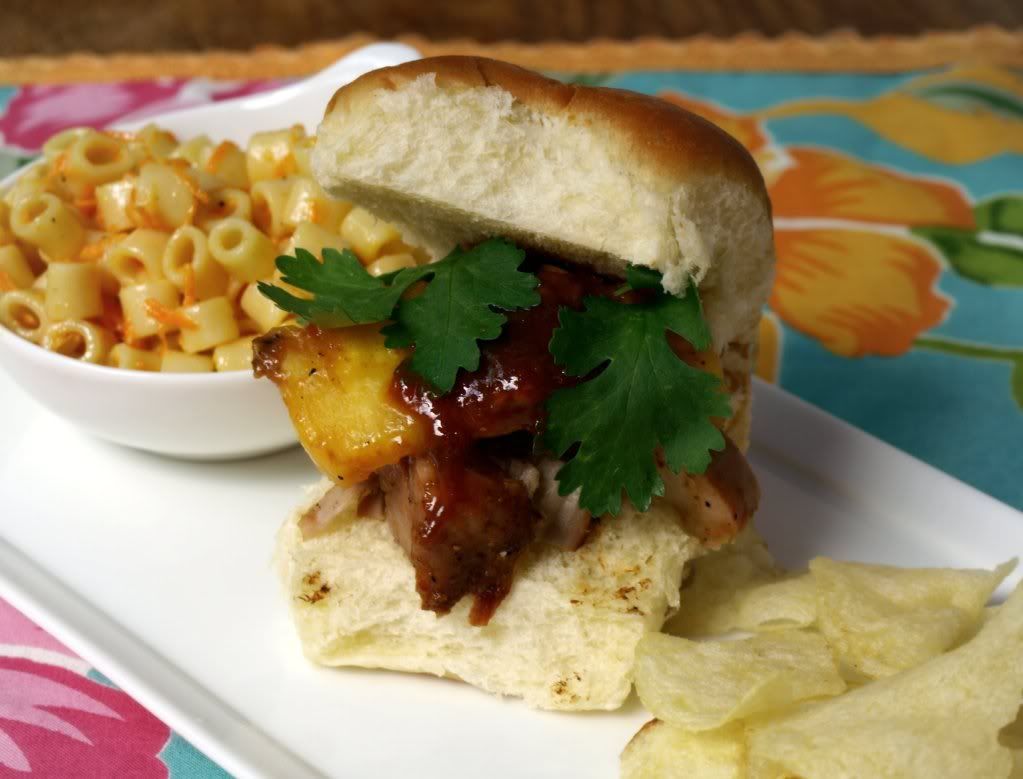 char siu- glazed pork and pineapple buns-:
sunset magazine june 2009
1/4 cup kosher salt
1/4 cup packed light brown sugar
1 tablespoon vanilla extract
*
2 pork tenderloins (about 1 lb. each)
1/2 cup ketchup
1/2 cup hoisin sauce
2 tablespoons toasted sesame oil
2 tablespoons minced garlic
2 tablespoons minced ginger
2 tablespoons low-sodium soy sauce
12 slices of peeled and cored fresh pineapple
24 King's Hawaiian sweet rolls or other small soft rolls, warmed on the grill if you like
1 cup cilantro sprigs
*
recipe calls for Hawaiian vanilla extract
Make brine: In a large pot, bring 3 1/2 cups water to a boil. Stir in salt, brown sugar, and vanilla. Chill until cool.
Put pork in a 9- by 13-in. pan and pour on brine. Chill at least 3 hours and up to 12.
Make char siu glaze: In a small bowl, mix together ketchup, hoisin, sesame oil, garlic, ginger, and soy sauce. Pour half the sauce into another small bowl.
Prepare grill for indirect medium heat (350° to 450°; you can hold your hand 5 in. above cooking grate only 5 to 7 seconds). Lay pork over indirect-heat area and cook, covered, until meat reaches 135° on a meat thermometer, 15 to 20 minutes.
Using a pastry brush and one bowl of glaze, cover pork with glaze, saving 2 tbsp. for the pineapple. Cook pork (if using charcoal, add 6 to 8 briquets to maintain temperature), turning occasionally, until glaze has caramelized slightly and meat thermometer reaches 145°, 5 to 10 minutes. Transfer pork to a cutting board, tent with foil, and let rest 15 minutes.
Lay pineapple slices on direct-heat area of grill, brush with 2 tbsp. reserved glaze, and cook, turning once, until grill marks appear, about 4 minutes per side. Remove slices from grill and cut in half.
Cut pork into 1/2-in. slices. Cut a deep diagonal slit across the top of each roll. Fill each roll with a piece of pork, half a grilled pineapple slice, a cilantro sprig, and 1/2 tsp. glaze from second bowl. Serve rolls with remaining glaze for drizzling.
hawaiian macaroni salad
:
large macaroni
1/4 cup grated carrots
1 cup Best Foods mayonnaise
1/4 cup milk
salt & pepper
Cook macaroni till tender. Add grated carrots, mayonnaise,and milk till well coated. Salt & Pepper to taste.
Tasting Notes: Make this or I will kick you in the shins! This has been talked about in our house since we made it over a month ago. Matter of fact.... this is so good we have planned Katie's graduation party around this whole meal.