alternate title: crappy things happen in threes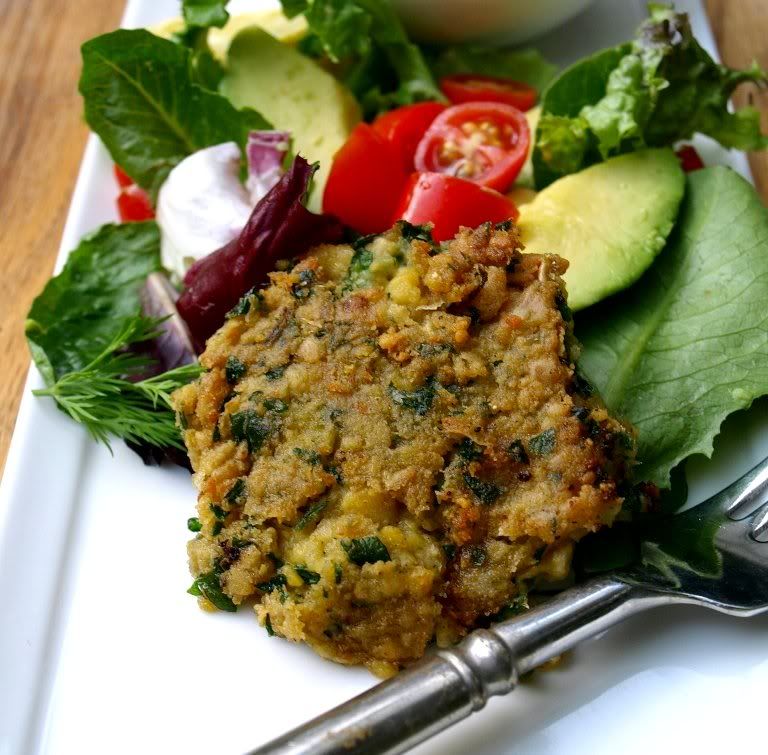 so...
I posted this quote about being silent and told everyone I was stepping away from the computer for awhile. I needed to be quiet. See my blog was acting like a spoiled 2 year old brat at the grocery store. You know that brat, the one who is yelling and screaming about how they want CANDY! and I WANT IT NOW! kind of like
Veruca Salt
.
You know you want to slap her silly even I wanted to haul off and smack her when I was a kid. So the point is... me and my blog had a Come to Jesus meeting. You'll see a couple of changes, nothing noticeable except I'll be trying harder to respond to comments and the tasting notes are changing but we will get to it later in the post.
Where was I? So crappy things happen in three's...
Monday and Tuesday: Good.
Wednesday: Ob/Gyn Well Women's appointment. (WTF? Why do they call it that? Shouldn't it be
Intimacy Without The Drinks and Dinner and Getting to Know You First
Appointment?) Doctor didn't like the look of some mechanics under the hood and decided I need to be violated in some other fanciful ways at the hospital on Friday.
Thursday: Rich's uncle died.
Friday: More getting to know you very intimately without the benefit of dinner and a drinks. Kinky, with wands and lube! Can you say WooHoo? Yeah, neither can I.
Saturday: A 17 foot tree branch fell on my car. There are scratches and dents and broken taillights everywhere. Did I mention it was graduation for
UOP
and everyone parks down our street? Did I mention someone looking for parking decided to move the branch further denting and scratching my car even more
AND
to top it all off someone couldn't parallel park and hit my car scratching and denting my front bumper? Excuse me but at this point I think I can safely say "Motherfucker!" and you would understand.
Sunday: 105 degrees and no air conditioner. Really? Do I need to say more?
Oops, I lied that was 5 bad things. All-in-all a crappy week.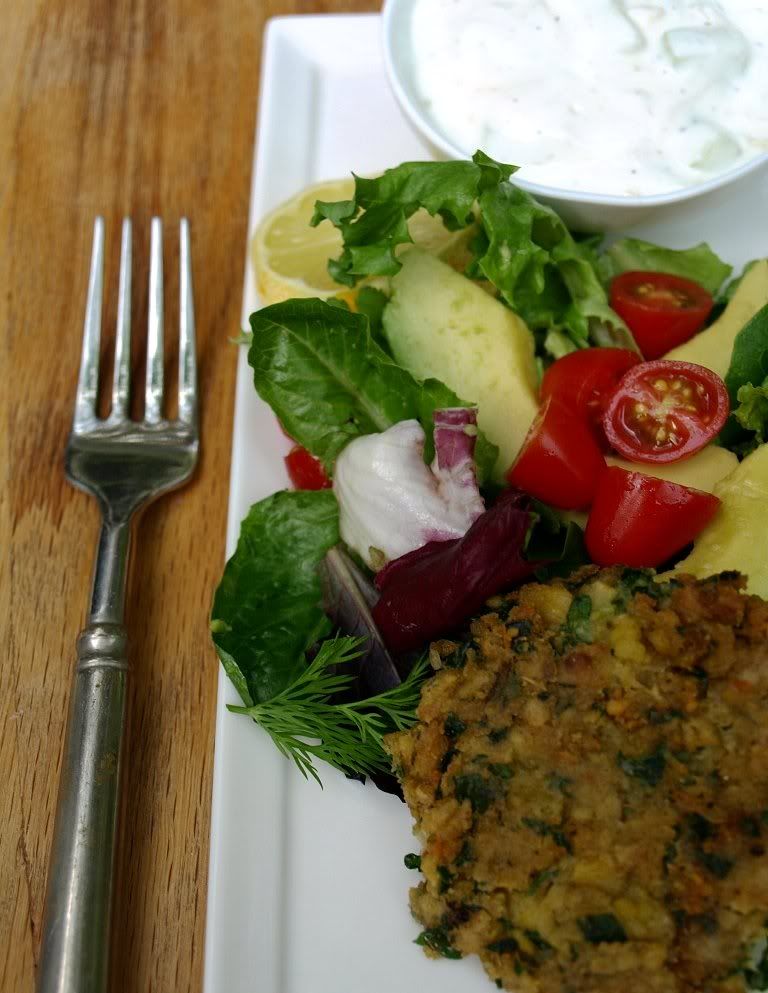 This recipe, believe it or not, came from Real Simple. When I get this magazine I normally skip over the food part but this recipe stuck in my mind and when it's a 105 degrees outside you want and need something easy and cool to eat.
mediterranean salad with chickpea patties
: (real simple may 2009)
1 15.5-ounce can chickpeas, rinsed
3/4 cup fresh flat-leaf parsley
2 clove garlic, chopped
1/4 teaspoon ground cumin (i used a big rounded 1/4 teaspoon)
Kosher salt and black pepper, about a 1/4 teaspoon of each
2 tablespoons all-purpose flour
2 tablespoons olive oil
3 tablespoons fresh lemon juice
8 cups mixed greens
1 cup grape tomatoes
1/2 small red onion, thinly sliced
In a food processor, pulse the chickpeas, parsley, garlic, cumin, and 1/4 teaspoon each salt and pepper just until coarsely chopped and the mixture comes together when gently squeezed. (mine was a little dry so I used a little more olive oil and a squeeze of lemon juice) Form into eight 1/2-inch-thick patties and coat with the flour, tapping off excess. Heat the oil in a nonstick skillet over medium-high heat. Cook the patties, turning carefully, until golden brown, 2 to 3 minutes per side. Divide the greens, tomatoes, onion, and chickpea patties among plates. Drizzle with
this dressing
and serve.
Tasting Notes
:
Melissa
and I were talking the other day about
this post
. I told her I wanted to steal her idea that there should be a rating system for blogs about how you feel about the dishes you are posting. She had mentioned that she and another food blogger had discussed how all we do is go around patting each other on the backs saying, "That looks good." I know I do. So Melissa and I want to change this (a little bit) we are going to have some very loose categories describing our dishes (YOU CAN JOIN TOO! MAKE UP YOUR OWN)
For example:
Make this or I will cause you bodily harm.
A good everyday meal.
DUDE! Make this to impress.
Nasty! I wouldn't even feed it to my worst enemy.
You get the point. I mean this isn't life changing and you can still pat me on the back, even though I'd prefer you'd scratch the spot I can never reach. A little to the left...higher, now to the right, MMMM, that's the ticket.
Okay, this dish was good for when it's hot or you feel like you need to eat a little healthier. A good weekday meal. I wish the chickpea patties were a little crunchier. Other than that, I'll be making it again.